Saltwater fly fishing is considered the holy grail by some. It provides the toughest test to your gear for sure. Here are the best fly reels for saltwater.
When fly fishing in saltwater every part of your gear needs to be a quality product. That's because saltwater creates corrosion much more easily than freshwater does. Also, the species you target in saltwater are generally stronger. The environment they have to survive in every day gives them extra strength.
Fly rods needs to be stronger in saltwater but the most important piece of your equipment when fishing in the ocean is your fly reel.
Table of Contents:
What to Look for in a Saltwater Fly Reel
Best Fly Reels for Saltwater Quick Answer List
Best Entry Level Saltwater Fly Reels
– Bauer RX
Best Saltwater Fly Reels 2022: FAQ
What to Look for in a Saltwater Fly Reel
In this guide we want to give you our recommendations for the best fly reels for saltwater. Saltwater fly reels can get really pricey. However, we'll take a look at entry-level reels, mid-range and high end products.
The most important question you have to ask yourself before making a purchase is: what species do I want to target? Saltwater fly fishing is a vast field. There are so many exciting species you can target on the fly in the ocean. Bonefish for example can be caught on lighter tackle. If you want to target GTs (Giant Trevally) or Tarpon for example you need a bigger reel. And fly fishing for tuna or shark for example requires the best reels on the market.
The best saltwater fly reels stand out because of their drag systems. Another important factor to consider is backing capacity as fish in the ocean often run much further than in rivers for example. In saltwater you should be looking at backing capacities of 200-250 yards as a rule of thumb.
Once you know what species you are going to target, your budget is the decisive factor. Quality saltwater fly reels start at a couple of hundred dollars. Upwards there is really no limit….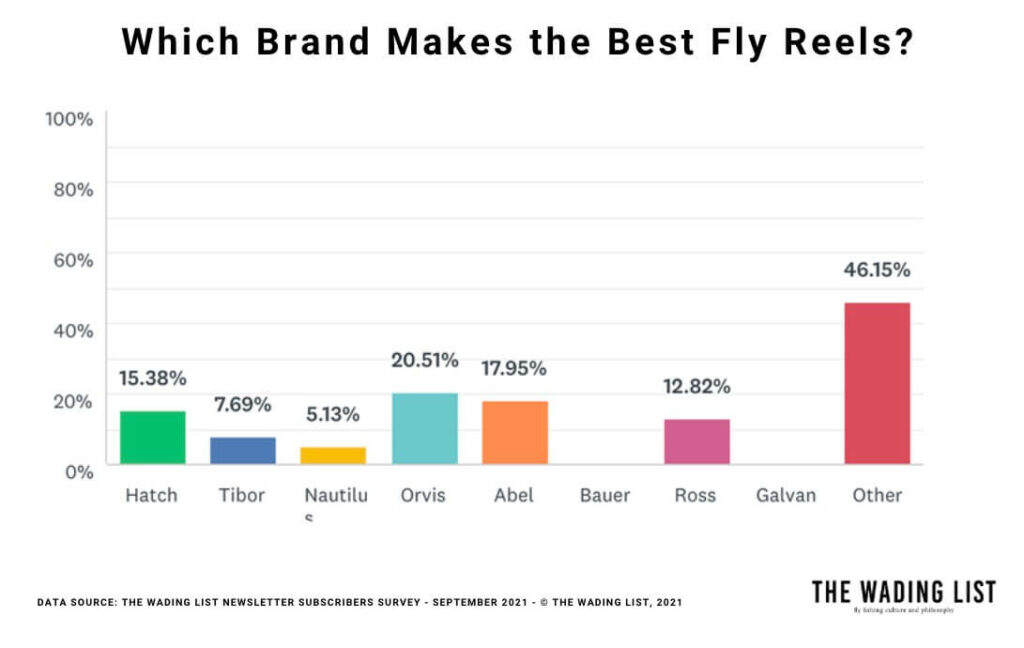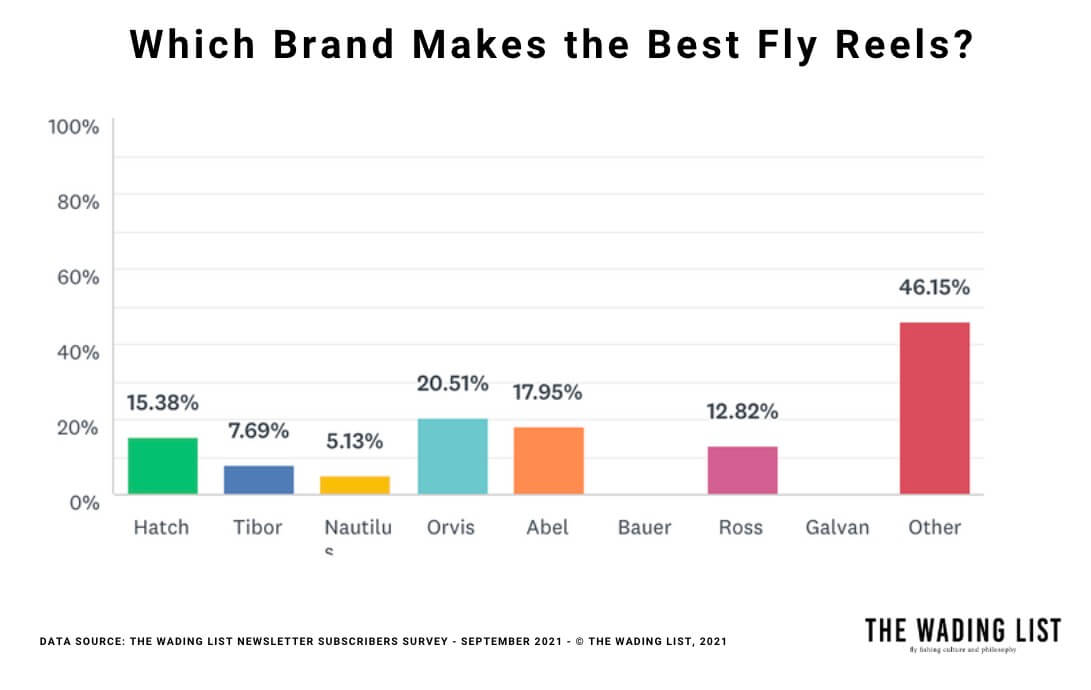 Best Fly Reels for Saltwater Quick Answer List
10. ABEL SDS 7/8
Best Entry Level Saltwater Fly Reels: $200 – $400
The Redington Grande is a great entry level option for your first saltwater fly reel. It comes in a number of different sizes starting with a 5/6/7 wt version. This reel is great for fishing sea trout or sea run cutthroat.
The 7/8/9 wt option of the Redington Grande is a good choice if you are targeting bonefish. If you are looking for the strongest version go for the 14+ wt and you're ready to catch tuna.
The Redington Grande has a great fully-sealed carbon fiber drag system. Should you require and extra bit of drag you can use your hand by applying pressure to the reel via the palming rim at the bottom of the reel. All versions of the Redington Grande have great backing capacities and come in three colors.
A big name in fly fishing, Orvis has proven its product quality for decades. The Hydros Reel is no exception to this rule and a great choice to get into saltwater fly fishing.
Featuring a very large arbor, the Hydros Reel allows you to pick up line quickly. That's an important feature when saltwater fishing because you often have to strip and retrieve line quickly due to the speed of the fish.
The Orvis Hydros Reel comes with a carbon & stainless drag system. Over the years this reel has become incredibly lightweight. So if you are looking to fish all day that can be a great asset. Comes in various sizes and colors.
The Ross Animas is another of our favorite saltwater reels starting at around $300. The Ross Animas has the looks and character. It features an ultra light canvas phenolic handle which gets tackier when wet. A great asset when fishing in saltwater.
A composite drag system in the Ross Animas delivers the breaking power you need to handle saltwater species. As in any good saltwater reel you adjust the drag using the drag knob on the side of the reel.
The Ross Animas comes in a variety of weights to target different saltwater species. Available in matte black and platinum.
Mid-Range Saltwater Fly Reels 2021: $400 – $600
Every serious saltwater fly angler has heard of Nautilus reels. They have proven time and time again to be one of the top choices when it comes to reliability and durability. The NAUTILUS CCF-X2 is no exception to this rule. It has been in the market for a few years now and can still easily keep up with the best saltwater fly reels in the market.
The NAUTILUS CCF-X2 is available in three sizes: 6/8 (great reel for sea trout or small bonefish), 8/9/10 (excellent salmon reel) and 10/11/12 if you are going for the biggest saltwater species such as Tarpons for example. The one thing that stands out in the NAUTILUS CCF-X2 is it's drag. It's highly adjustable and incredibly strong. If you go for a Nautilus you can be sure it's going to last a lifetime.
American manufacturer Sage is known to build some of the finest rods on the planet. But they also make great fly reels. The Sage – SPECTRUM MAX is an excellent mid-range reel.
The Sage – SPECTRUM MAX features a Sealed Carbon System (SCS) Drag that keeps all the elements out: water, sand, dust and salt. A drag knob on the side allows for fine tuning.
The Sage – SPECTRUM MAX can easily be changed from left to right hand retrieve. Thanks to its large arbor you can pick up line quickly, an important feature when fishing for saltwater species. Comes in a variety of sizes and colors.
The Galvan Torque is a fantastic all around fly reel. Its minimalistic design makes it stand out from the rest of the crowd. It also reduces the weight of the fly reel substantially, making it a great lightweight choice for long days of fly fishing.
The Galvan Torque features an adjustable drag system that has proven to be one of the best in the market since its introduction in 2004.
The Galvan Torque comes in many colors and weights all the way up to a 12wt for big saltwater species. Galvan is still a brand that's less known to the public but their products are of exceptional quality.
The Bauer RX is a great reel that barely makes the mid-range section. Depending on the size you choose this fly reel should be in the high-end section.
We particularly like the Bauer RX which is a great choice for sea trout or sea-run cutthroat fishing. Machined from aerospace grad bar stock aluminum this reel is built to last
If you want to target bigger saltwater species, no problem. The Bauer RX covers the whole range. However, the upper end of the weight range (11/12/13) comes with a hefty prices tag of $925.
High-End Saltwater Fly Reels: $600+
There can't be a list of the best fly reels for saltwater without a reel from Tibor. The names of the reels created by Ted Juracsik are music to the ears of saltwater fly fishermen and women: Riptide, Gulfstream, Everglades or Billy Pate Bonefish.
The Riptide we chose for this list comes as a 9/10/11 weight. It is an excellent choice to target species such as Tarpon, Dorado, Stripers or big Salmon. The Riptide can hold 200 yards of 30lb backing, and even 300 yards of 65lb power pro super slick backing.
The Riptide comes in a large variety of colors and finishings. As a little extra you would expect from a reel in that price range, you can have your name screwed onto the reel on a little plate. Hence this reel also makes for an amazing gift.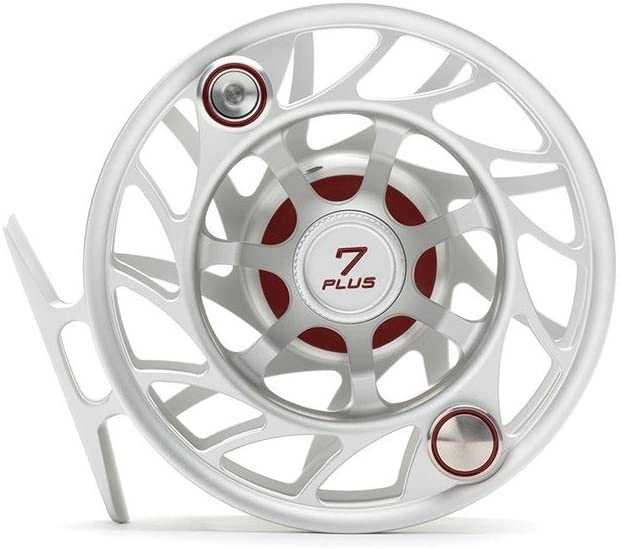 California-based Hatch Outdoors is another American manufacturer known to produce some of the finest reels out there. Their finatic collection is hugely popular amongst fly fishermen and women around the globe – rightly so. The Hatch Finatic 7 Plus is an excellent choice if you are targeting saltwater species such as bonefish.
The Hatch Finatic 7 Plus features a smooth, fully-sealed drag system. CNC-machined from type 2 anodized aluminum the Hatch design with the cross braces has become iconic over the years.
If you want to target dorados or stripers you should opt for the Hatch Finatic 9+. If you still think that's not enough, go for the Hatch Finatic 11+ and you are ready to target the strongest saltwater species on a fly rod.
The ABEL SDS is a saltwater fly reel for the individualist. The standard version starts at around $1,000. With it you get one of the best drag systems in the industry.
What makes Abel reels stand out is the degree of customization. They are like little pieces of art. Check out the Dorado version or if you want to go really crazy and get the ultimate big game workhorse of the SDS 11/12: ABEL SDS 11/12 Tarpon and ABEL SDS 11/12.
An Abel SDS is definitely a reel for life and to pass on to your children or grandchildren.
Taking Care of your Reel
As you can see from our saltwater fly reels review, a saltwater reel can be an investment. Whatever reel you end up getting, you should give it a bit of care. The most important thing is to rinse it with fresh water after every time you use it in saltwater.
The same holds true if you want to extend the lifespan of your line and backing. At least after every other use you should wipe the salt off with a wet piece of cloth and make sure the line and backing can dry.
In addition to this basic care, each reel needs a bit of maintenance every once in a while. Since the drag system and sealing of every fly reel is a bit different you should refer to the manual of the reel you end up getting.
We hope this guide has helped you make a solid decision. No matter which reel you choose, we wish you a great time at the water.
Redington Grande 9/10/11...
Tibor Riptide Fly Reel...
Redington Grande 9/10/11...
Tibor Riptide Fly Reel...
Last update on 2022-09-24 / Affiliate links / Images from Amazon Product Advertising API
Saltwater Fly Reels Review: FAQ
What makes a good saltwater fly reel?
Saltwater fly reels are a bit different to normal fly reels in two aspects. First of all they generally need to be stronger because most species in the sea are stronger. Hence, the drag system needs to be reliable. Secondly, saltwater fly reels need to be corrosion proof because of the salt in the water.
How do I take care of my saltwater fly reel?
Since fishing in saltwater puts your tackle to a greater test than freshwater it needs a bit of extra care. After each day of saltwater fishing, carefully rinse your fly reel and rod with freshwater. This prolongs the lifetime of your gear.
Read more of our Gear Guides here:
Ultimate Guide: Best Wading Jackets
Buyer's Guide Best Wading Boots
A Guide to the Best Sling Pack
A Guide to the Best Fly Fishing Starter Kits
Notice: We take part in the Amazon Associates Program and earn a small commission at no extra cost for you if you end up making a purchase. We only recommend products we are convinced of and use ourselves.