Last updated on August 23rd, 2023.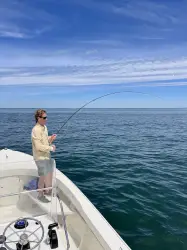 Latest posts by Leonard Schoenberger
(see all)
Fly fishing nippers are an essential tool when hitting the water. Here is an overview of the best nippers out there.
At first glance you might think a solid pair of fishing nippers is not an essential tool when fly fishing. This might be true when all you target is trout where the tippets can be fine and you can even cut them with your teeth if you want.
However, if you are after bigger species, especially in salt water for example, tough fly fishing nippers can come in really handy since they can cut even thick lines with ease. What is important when shopping for a pair of nippers? Which ones are the top fly fishing nipper tools out there? These are the questions we want to answer in this guide to help you make a solid decision.
What to look for in a Fly Fishing Nipper
Fishing nippers come in all sorts of sizes, shapes and materials. The fact that the big fly fishing manufacturers such as Simms, Abel, Loon, Orvis, Dr. Slick and Hatch all make them tells you that they are an essential tool.
The first question you have to ask yourself is: where and what for am I going to use my nippers? If you are only fishing light tippets for trout in freshwater, an entry level pair can do the job. If however, you will be fishing in saltwater for strong species such as bonefish, permit or GTs you will need the toughest nippers to handle the tippets and lines needed for this kind of fishing.
In this guide we want to introduce you to a couple of products to choose from. We'll be looking at entry level, mid-range and high-end nippers to help you make a good purchasing decision.
Fly Fishing Nipper Review
Now that you know what to look for in fly fishing nippers, we want to take a closer look at some of the best products on the market in 2023. We made sure to include nipper tools for all budgets and use cases. There are some that are entry level and the toughest ones can cut thick fishing lines and will last a lifetime.
At less than $10 the Loon Outdoors Rogue are an excellent entry level pair. They do what they are meant to do well – cut tippets. On top of that these feature a fly eye cleaner which is a neat extra feature.
The Loon Outdoors Rogue have a rust resistant finish and a non-slip grip that prevents slipping. They come with a little lanyard but you should consider exchanging that one for a more solid one to prevent losing your nippers.
Due to their size, the Loon Outdoors Rogue are great to pack into the smallest pocket. Their shape and size means they are meant to cut lighter tippets and lines. You can also get them as part of the neat Loon Outdoors Essentials Kit.
Just like the Loon Outdoors Rogue the Dr. Slick ECO Nipper is a great minimal entry level nipper. Made from 400 grade stainless steel you can even use it in saltwater.
The Dr. Slick ECO Nipper has the same features as the Loon Outdoors Rogue Nippers with a hook eye cleaning pin and a hole to attach a lanyard.
The Dr. Slick ECO Nipper is as minimalistic as it gets and is a great entry level product or a great small gift for any fly fisherman or woman.
The Simms Guide Nipper is one of our two mid-range favorites. At less than $50 this nipper offers a lot of value for the money. The first time you take this piece of gear into your hand your realize how sturdy it is.
The Simms Guide is made from aerospace-grade aluminum and features sturdy, very sharp jaws. This nipper can cut heavy tippets and fluoro leaders. The jaws are made from stainless steel, meaning you can safely use this nipper in a saltwater environment as well.
The Simms Guide Nipper also features an eye cleaning pin and can be easily attached to your jacket or vest with a lanyard.
The Orvis Nipper is another great quality product you will enjoy for a long time. Just like the Simms Guide Nipper it is made from machined aluminum. The hinge of these nippers makes it easy to cut even thick lines or tippet.
The Orvis Nipper features a replaceable cutter which means these nippers can last you a lifetime. Comes with a hook cleaner and a lanyard. Made in the USA. Available in multiple colors.
The Hatch Nipper is another pair of Made in the USA nippers. Just like the Simms and Orvis nippers this product is made from aluminum.
The Hatch Nipper features replaceable cutters made from ultra sturdy tungsten carbide. These nippers cut through heavy tippets with ease. They come with a solid lanyard ready for your next adventure. We like the minimal style of these nippers.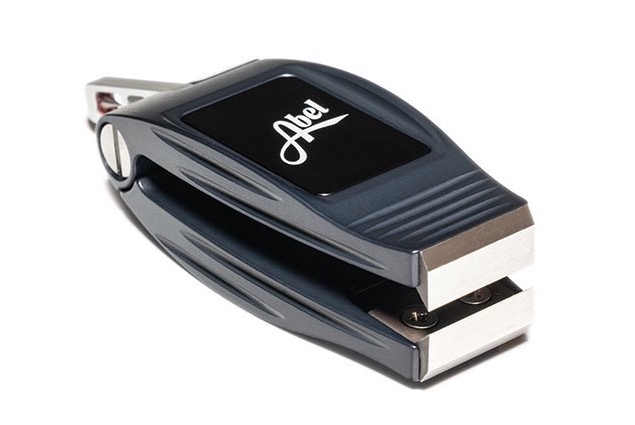 Abel Nippers have made a name for themselves as some of the sturdiest nippers out there. Just like with fishing pliers, many fly fishermen and women around the globe trust these nippers when they are looking for utmost performance and reliability.
The Abel are made in the USA from anodized aluminum. The replaceable jaws are built from stainless steel and hence ensure you can use these nippers in any environment.
The Abel cut the thickest of lines safely and securely. They feature an eye cleaning pin as well. The Abel Nippers come in standard colors but the great thing about these are custom color options. They also make for a fantastic fly fishing gift.
Conclusion on the Best Fly Fishing Nippers
As you can see from our overview, not all fly fishing nipper tools are created equal. The most basic, entry level ones like the Dr. Slick or Loon will cut light tippets and will cost you less than $10.
If you plan on getting a pair of mid-range fishing pliers like the Simms Guide or the Orvis Nipper, your budget should be around $50 – $80.
High-end nippers that will cut almost any line or leader such as the Hatch Nipper or the Abel Nippers will cost you $100 or more. A lot of money for sure but they will serve you a lifetime.
Read more of our Gear Guides here:
Ultimate Guide: Best Wading Jackets
Buyer's Guide Best Wading Boots
Guide to the Best Fly Rod under 200$
A Guide to the Best Fly Fishing Starter Kits
Notice: We take part in affiliate programs. If you click on one of the links in the text and end up purchasing a product we earn a small commission at no extra cost for you. We only recommend products we are convinced of.