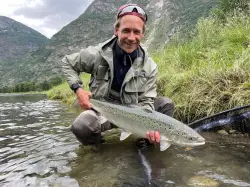 Latest posts by Leonard Schoenberger
(see all)
Fly fishing is a sport of precision, where every cast matters.
The clarity of your surroundings can make or break a successful day on the water. The Suncloud Boone Polarized Sunglasses have emerged as a trusted companion for fly anglers seeking both style and functionality. In this review, we'll take a look at the Boone's specs, features, and the unique advantages that these sunglasses bring to your fly fishing adventures.
Disclaimer: Some of the links in this article are affiliate links. If you click on one of them and end up purchasing a product we earn a small commission at no extra cost for you. We only recommend products we believe in ourselves. Learn more here.
Specifications of the Suncloud Boone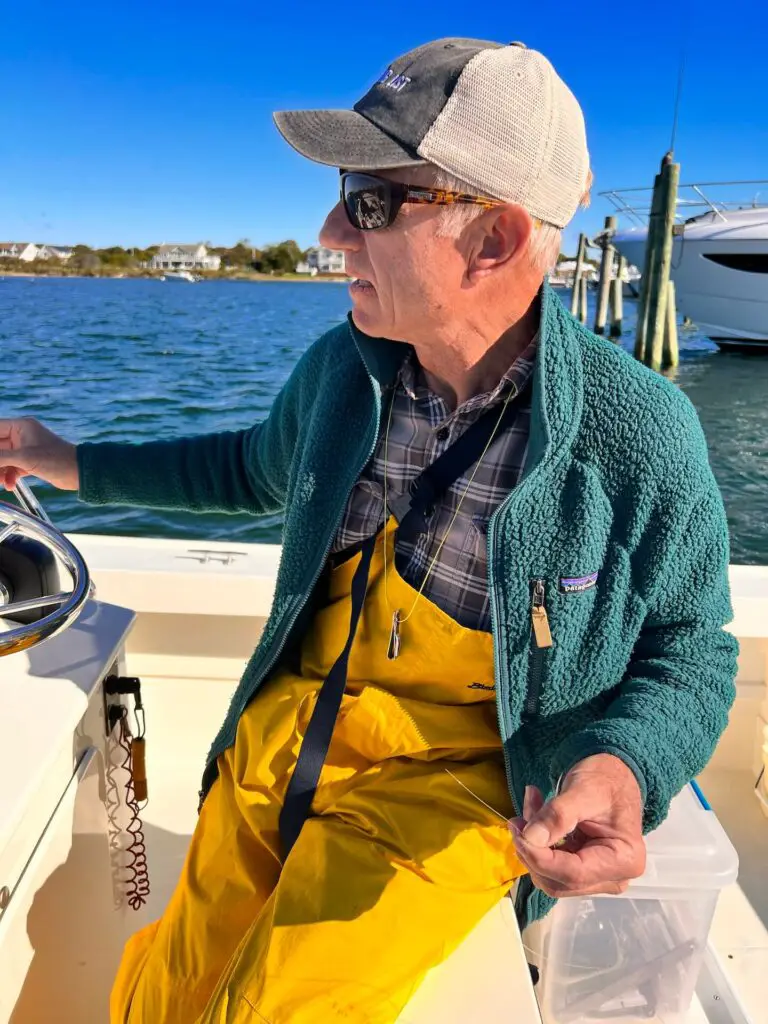 Quick look:
Lens colors: 6 (all polarized)
Dimensions: Lens width 65mm; Bridge width 16mm; Lens height 46mm; Temple length 134mm
Comes with microfibre cloth and storage bag
Lifetime warranty
Price: $54.95
The Boone Polarized Sunglasses are designed to cater to the specific needs of fly anglers. Here's a closer look at the key specifications and standout features:
Polarized Lenses: The Boone sunglasses are equipped with polarized lenses that excel at reducing glare from the water's surface, allowing you to spot fish more easily and see beneath the reflective ripples. You can choose from a wide variety of lenses for all fishing environments. The polarised brown lenses (pictured above) are a great allrounder, whereas the Blue Mirror and Aqua Mirror are great bright light lenses.
Frame: The sunglasses feature a lightweight and durable frame, ensuring long-lasting comfort during extended wear on the water. I'd describe their fit as snug and ideal for wider faces. Their shape prevents sunlight from penetrating your eyes.
Rubber Nose Pads and Temple Tips: These nonslip nose pads and temple tips provide a secure fit even when you're sweating or facing wet conditions. In real life, this means that your shades won't slip off your face even when you're releasing a fish while leaning over the edge of a boat for example.
UV Protection: The lenses offer 100% protection from harmful UVA, UVB, and UVC rays, safeguarding your eyes from sun damage.
Lens Material: The lenses are constructed from high-quality polycarbonate, known for its impact resistance and clarity.
What Makes the Boone a good Choice for Fishing Sunglasses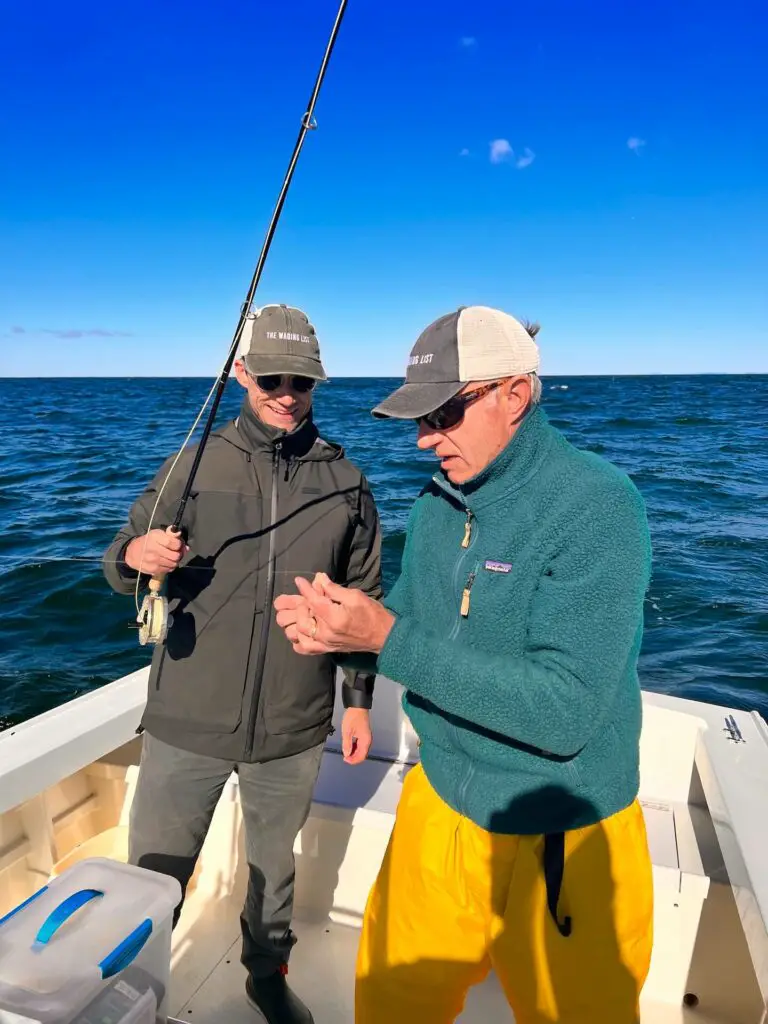 The Suncloud have gained popularity among fly anglers for several reasons:
Enhanced Visibility: The polarized lenses are a game-changer for fly fishing. They eliminate glare from the water's surface, allowing you to see fish and underwater structures more clearly, which is crucial for accurate casting. When we tested the sun cloud this excellent vision proved crucial when trying to spot albies which often pop up close to the surface but then are gone again quickly. Lens clarity and polarisation are key in those moments to be successful on the water.
Lightweight Comfort: The frame ensures that these sunglasses are feather-light and comfortable for long days on the water. You won't feel weighed down, even during marathon fishing sessions. The Boone also work great in combination with heads as you can tell from the photos above.
Versatile Style: Beyond their angling qualities, the Boone sunglasses boast a stylish design that easily transitions from fishing to post-fishing activities. Good thing about the Suncloud is the fact that you can also use them in other sports such as skiing or mountain biking.
Fishing Situations Where the Suncloud Boone Shines
River and Stream Fishing: We've put the shades to the test in various fishing scenarios. Their polarization and lightweight build make them perfect for navigating through flowing waters and spotting fish in challenging lighting conditions.
Lake Fishing: Whether you're fishing from a boat or the shore, the Boone sunglasses provide enhanced visibility, even in the brightest sun. That was the case while fishing on lakes during high summer in Iceland for example.
Saltwater Fly Fishing: They are suitable for saltwater environments, thanks to their corrosion-resistant components. We've used them extensively in the salt and they did a great job, as described above. Since the saltwater is always a little aggressive on materials make sure to rinse your glasses after fishing since the hinges and other small metal parts can suffer from corrosion.
Strengths and Weaknesses
PROS:
Excellent value for money
Rubber pads around the nose and ears provide solid grip
Snug fit for optimal protection from UV rays and glare
Multiple lens color options
CONS:
An integrated leash would be a nice upgrade
No real low-light lens option available
Verdict on the Boone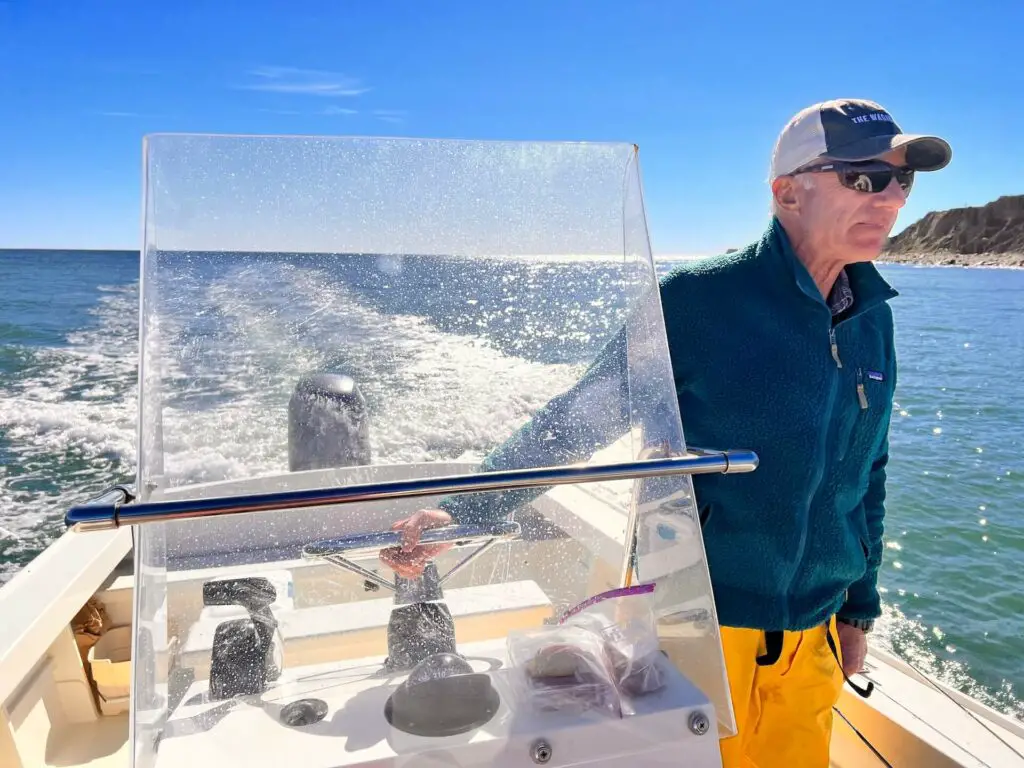 The Suncloud Boone Polarized Sunglasses are a great pair of fishing sunglasses. During our testing we found them to be almost on par with other frames that cost many times as much such as the Costa Fantail Pro, the Oakley Splitshot or the Wiley X Glory. They tick all the boxes of a quality pair of fly fishing sunglasses such as excellent polarisation, lens clarity and a snug fit. You get all of that for only $54.95 and on top of that a lifetime warranty – that's heard to beat in my eyes.
GET THEM AT VAIL VALLEY ANGLERS
FAQs
Are the Suncloud Boone Polarized Sunglasses suitable for prescription lenses?
No, these sunglasses are not designed for prescription lenses. They come with non-prescription polarized lenses.
How do I clean and maintain the lenses of the Boone sunglasses?
To clean the lenses, use a microfiber cleaning cloth or lens-cleaning solution. Avoid using paper towels or rough materials that could scratch the lenses.
Can I replace the lenses if they get scratched or damaged?
Unfortunately, Suncloud does not offer replacement lenses for these sunglasses.
Are these sunglasses unisex?
Yes, the Suncloud Boone sunglasses are designed to be unisex and are suitable for both men and women.
Can I wear these sunglasses with a hat or cap comfortably?
Yes, the lightweight design and secure fit of the Boone sunglasses allow for comfortable wear with a hat or cap.