Last updated on September 25th, 2023.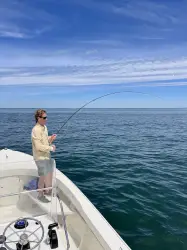 Latest posts by Leonard Schoenberger
(see all)
Oakley makes some of the finest sunglasses for all kinds of sports. The Oakley Clifden are great for fly fishing. Here is why.
When it comes to be being successful and safe at the water, there is hardly a piece of gear that is more important than sunglasses. Not only does a good pair of sunglasses protect you from the elements like sun, wind or dust, it also helps you spot fish. That is if you go for a pair of polarized sunglasses. If you want to learn more about polarized lenses and how to choose your pair of fly fishing sunglasses, make sure to check out our Guide to the Best Polarized Sunglasses for Fishing.
One of the sunglasses we feature in that test are the Oakley Split Shot Prizm. They are a fantastic pair of classic fly fishing sunglasses that offer great protection and visibility. In this review we want to take a look at another model from Oakley. It is a good choice for fly fishing and offers even more versatility: the Oakley Clifden.
Oakley Clifden Review Prizm Sunglasses
The Oakley Clifden come in two versions and multiple colors. First off, you have to choose between the Prizm and the Prizm Polarized. Oakley's Prizm technology is a great feature since it enhances color and contrast. Both of these effects are important when doing outdoor sports such as fly fishing, skiing or mountain biking. Hence the great thing about these glasses is that you can use them in multiple environments.
One feature that we really like about the Oakley Clifden are the removable side shields. They come in really handy on bright days since they block out most of the light. This is also great if you plan on using your Clifden for skiing for example. Another great feature for fly fishermen is the integrated leash that makes sure you don't lose your shades for example when fishing on a boat on open water.
The rubber nose pads increase the grip and work well even on hot days when you're sweating. You can also get the Oakley Clifden sunglasses with prescription lenses.
Sight Beyond Sight: Prizm Lens Technology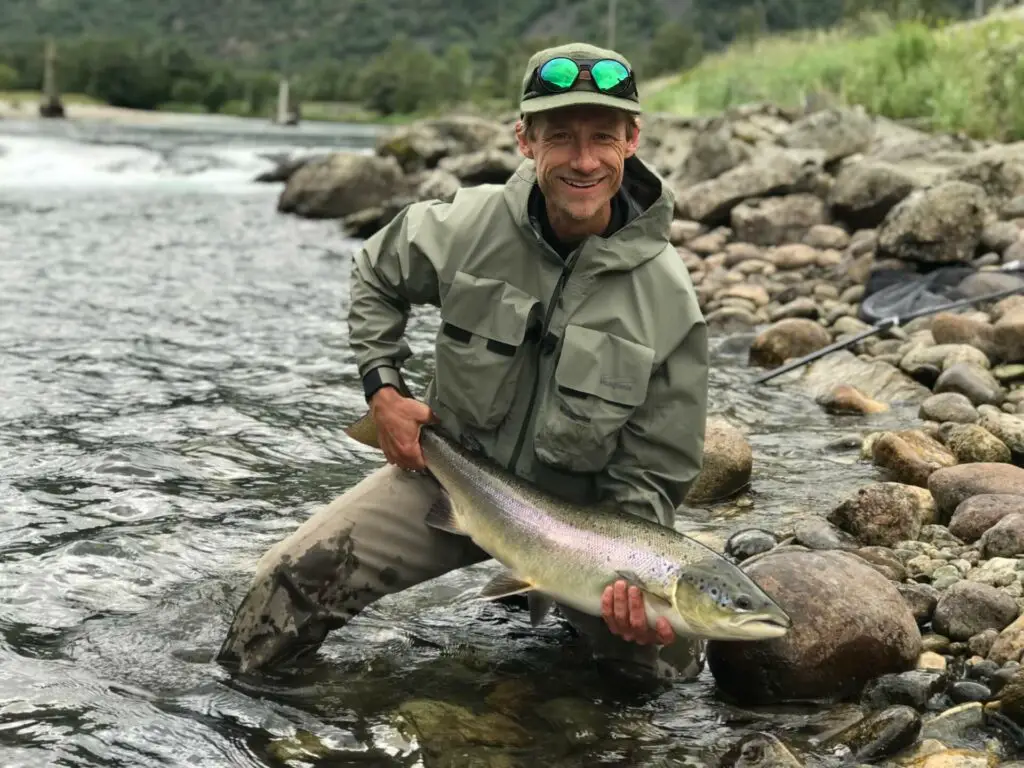 Sight Beyond Sight: Prizm Lens Technology
Let's talk about what really sets these shades apart – Oakley's Prizm lens technology. For any angler, spotting fish is a make-or-break skill, and Prizm lenses are your secret weapon. These lenses are like a treasure map to the underwater world. They enhance colors and contrast, bringing every detail of the aquatic environment into sharp focus. From the subtlest movements of fish beneath the surface to the hidden structure of the riverbed, Prizm lenses unlock a level of clarity that's nothing short of astonishing.
Glare, Begone! Polarized for Unrivaled Vision
Now, let's tackle the relentless nemesis of every angler: glare. Whether it's the sun reflecting off the water's surface or the shimmering glare from rocks and vegetation, it can be maddening. That's where the polarized feature of these sunglasses steps in as your trusty sidekick. They don't just reduce glare; they practically banish it. Imagine a world where the sun's reflection becomes a mere whisper, allowing you to see beneath the surface like never before. 
All-Day Comfort for Extended Fishing Excursions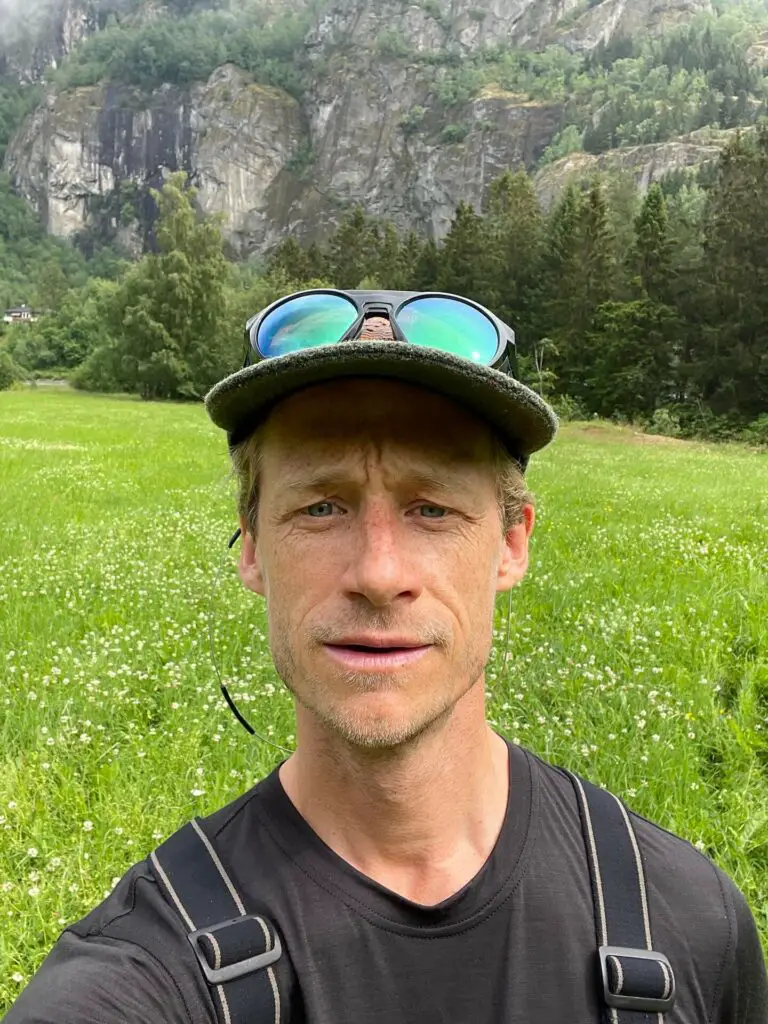 Comfort isn't just a luxury; it's a necessity when you're out on the water for hours on end. The Oakley Clifden sunglasses have been designed with anglers in mind. They boast a lightweight frame that stays put even during the most active moments. The rubberized nose pads and temple tips ensure a secure fit, no matter how intense the action gets. Plus, they play well with hats and helmets, making them versatile for various fishing conditions.
Also, like I mentioned before, the side shields are removable. Hence if you fancy a little ventilation, no problem, you can remove these shields in an instance (and put them back on of course whenever you want to.).
The Real-World Test: Where These Shades Shine Brightest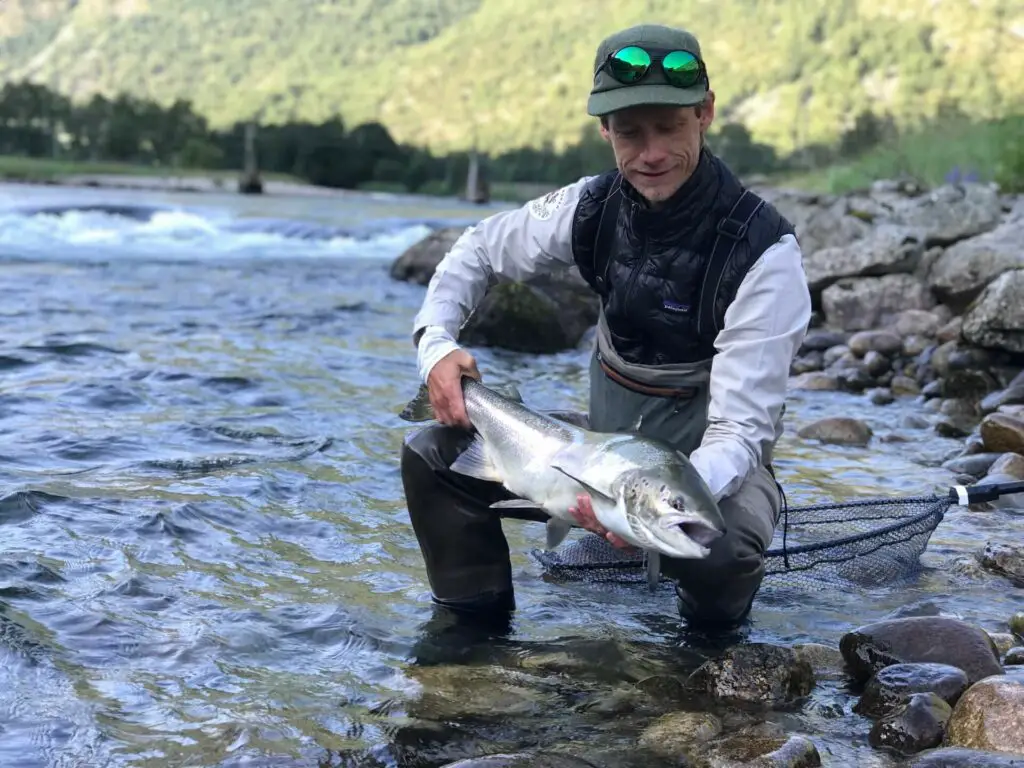 Now, let's get real about how these sunglasses perform where it matters most – in the thick of the fishing action. 
Fly Fishing in Shallow Streams
Picture yourself knee-deep in a babbling brook, fly line gracefully arching through the air. With the Prizm lenses, you can spot trout hiding among the rocks with uncanny precision. Their natural colors pop against the riverbed, giving you the upper hand.
Bass Fishing on a Sunny Day
Bass fishing on a sunny day can be tricky due to the glare bouncing off the water's surface. These sunglasses cut through the glare like a hot knife through butter. It's like having an unfair advantage, allowing you to target those trophy bass with ease.
Saltwater Adventures
Whether you're stalking redfish in the shallows or chasing after marlin in the open ocean, these sunglasses offer uncompromised vision. The polarization handles the glaring sea with finesse, while the Prizm technology reveals hidden underwater terrain and schools of fish.
Specs Overview
Design: Functional sport design for comfort and protection in high-light conditions.
Lens Technology: Features Prizm™ Lens Technology for enhanced color, contrast, and detail.
Grip: Unobtainium® nosepads provide a secure fit even with perspiration.
Protection: Interchangeable and removable bridge blocker and side shields block glare and protect the face.
Leash: Integrated 20" lightweight, flexible, coated woven steel leash for convenience.
Lens Options: Available with Category 4 lenses for UVB and intense light protection, and Category 3 lenses for cloudy or partly cloudy conditions.
Prescription: Compatible with Oakley® Authentic Prescription Lenses for athletes with RX needs.
The Oakley Clifden compared to the Oakley Split Shot
The Oakley Clifden Prizm Polarized Sunglasses and the Oakley Sylas Prizm Polarized Sunglasses share some similarities in their Prizm™ Lens Technology, offering enhanced color, contrast, and detail. However, there are differences in their designs. The Clifden is designed for outdoor adventurers and mountaineering, featuring a multi functional sport design with extra protection elements like removable shields and an integrated leash.
The Split Shot has less versatility since their temples are fixed and don't feature removable side shields. Their shape and fit is targeted entirely towards fishing enthusiasts for use on the open water. The Split Shot features and integrated leash as well.
Conclusion on our Oakley Clifden Review
With its Clifden line Oakley has introduced a line of polarized sunglasses that are a great choice for outdoor enthusiasts. They have features that make them well suited for all kinds of watersports. The removable side shields increase the Oakley Clifden's flexibility. Their retro look adds to their appeal. If you are looking for a great pair of fly fishing sunglasses that you can still wear away from the water without looking like a fisherman right away, the Oakley Clifden are a great choice.
Last update on 2023-09-28 / Affiliate links / Images from Amazon Product Advertising API
Frequently Asked Questions
Can I use these sunglasses for fly fishing in small creeks and streams?
Absolutely! These sunglasses can definitely be used for small stream fishing. The Prizm lenses enhance your ability to spot fish, and the polarized feature reduces glare from the water's surface, giving you a clear advantage.
How do these sunglasses perform in low-light conditions or during overcast days?
The Oakley Clifden area available with lens colors that are well suited for low light and overcast conditions such as the Prizm Black Polarized. 
Are replacement lenses available for the Oakley Clifden sunglasses?
Yes, Oakley offers replacement lenses for many of their sunglass models, including the Clifden. It's a convenient way to refresh your sunglasses if the lenses become damaged or scratched.
Do these sunglasses offer UV protection?
Yes, Oakley sunglasses, including the Clifden, typically provide 100% UV protection, safeguarding your eyes from harmful UV rays while you're out in the sun.
Can I wear these sunglasses with a baseball cap or wide-brimmed hat while fishing?
Absolutely! These sunglasses are designed to be compatible with hats and helmets, making them versatile for various fishing conditions. Whether you prefer a baseball cap or a wide-brimmed hat for sun protection, these shades will complement your gear seamlessly.
Note: If you click on one of the links and end up purchasing a product we earn a small commission at no extra cost for you. We only recommend products for purchase that we tested and believe in. Thanks for your support!