Last updated on November 16th, 2023.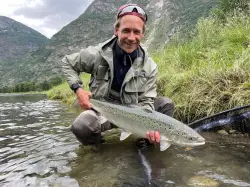 Latest posts by Leonard Schoenberger
(see all)
Alright, fellow anglers, let's talk fishing gear—specifically, the Penn Battle Fly Rod Combo.
I recently got my hands on this setup, and I'm here to spill the beans on how it held up to the real-life test. So, buckle up, and let's dive into the nitty-gritty of this combo.
Note: Some of the links in this article are affiliate links. If you click on one of them and end up purchasing a product we earn a small commission at no extra cost for you. We only recommend products we believe in ourselves and would recommend to our friends and family. Learn more here.
At first Glance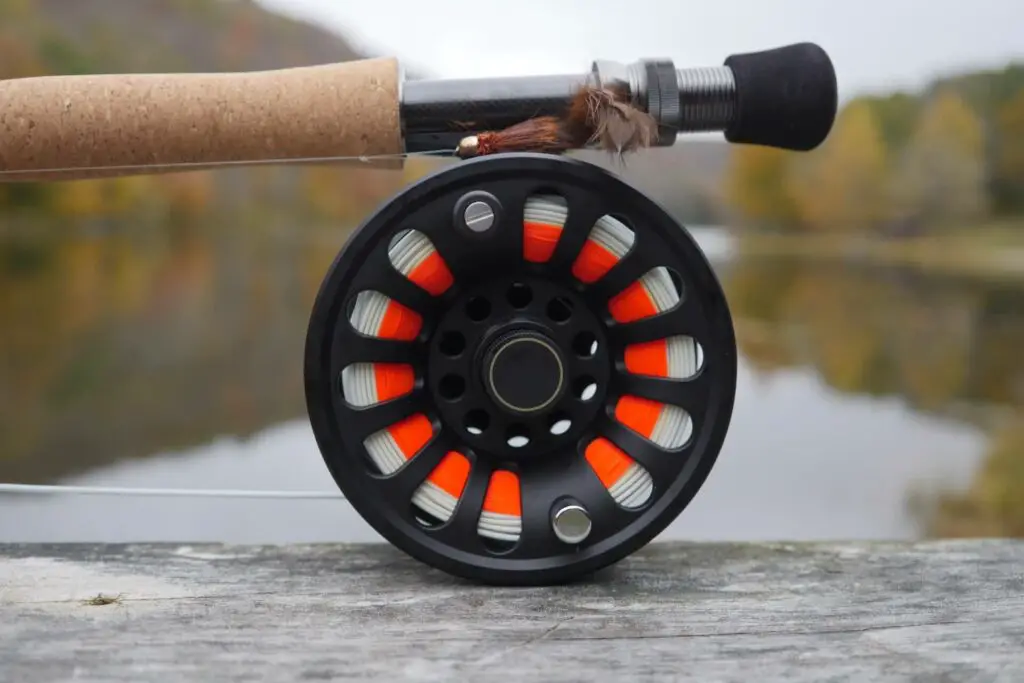 Cracking open the Penn Battle Combo felt like unwrapping a present on Christmas morning. The packaging was neat, and as I laid eyes on the rod, reel, and fly line neatly arranged, I could tell Penn put some thought into the presentation.
Overview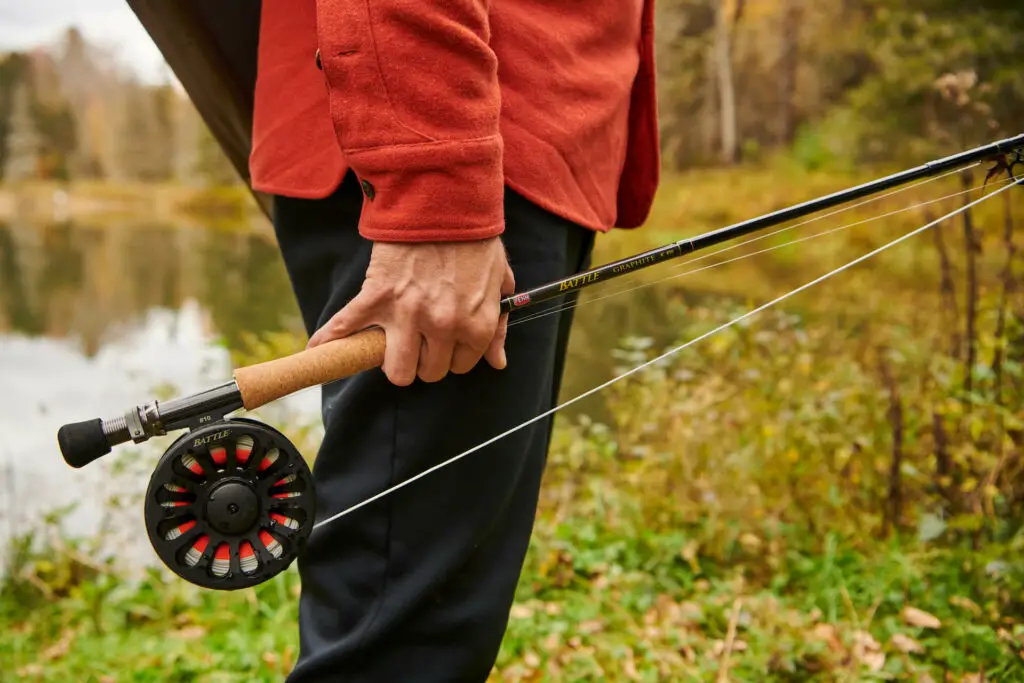 Rod Construction: High-quality graphite material for a balance of strength and sensitivity.
Rod Design: Four-piece design for easy portability and convenience during travel.
Reel: Durable large arbor reel with a smooth drag system, constructed from aluminum for longevity.
Fly Line: Versatile weight-forward taper for easy and accurate casting in various fishing scenarios.
Performance: Medium-fast action rod for responsive and controlled casting, suitable for both freshwater and saltwater fishing.
Aesthetics: Sleek black finish with discreet branding for a modern and sophisticated look.
Packaging: Neatly packaged for an organized and pleasant unboxing experience.
Variants: Comes as a #8 or #10 both measuring 9ft and 4 pieces.
Price: $249.95
Rod Vibes and Looks
Now, let's get to the heart of the matter—the rod. Penn didn't mess around here. The rod has this solid yet sensitive feel, thanks to the high-quality graphite construction. It's a four-piece wonder, making it a breeze to carry around. Plus, that sleek dark grey finish gives it a classy touch. I particularly liked the carbon fiber look on the reel seat and the black fighting butt – both add to a stylish and high-end feel of the rod.
Reel Talk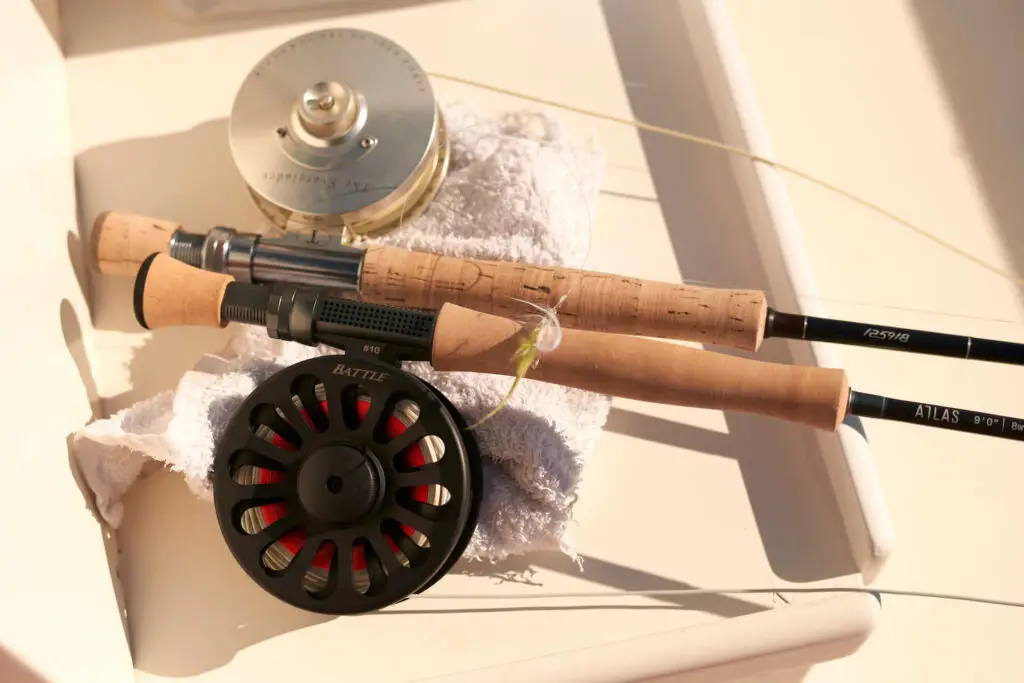 Moving on to the reel, and oh boy, Penn knows how to build them. The large arbor design makes line retrieval a snap, and the drag system is as smooth as silk. You can feel the sturdiness of that anodized aluminum—it's like the combo is saying, "Bring on the challenges; I can handle it!" Since it's made with a carbon fiber drag, the Penn is a great choice if you're after salty predators like stripers or false albacore (as we were for our testing in the Hamptons).
Fly Line Feels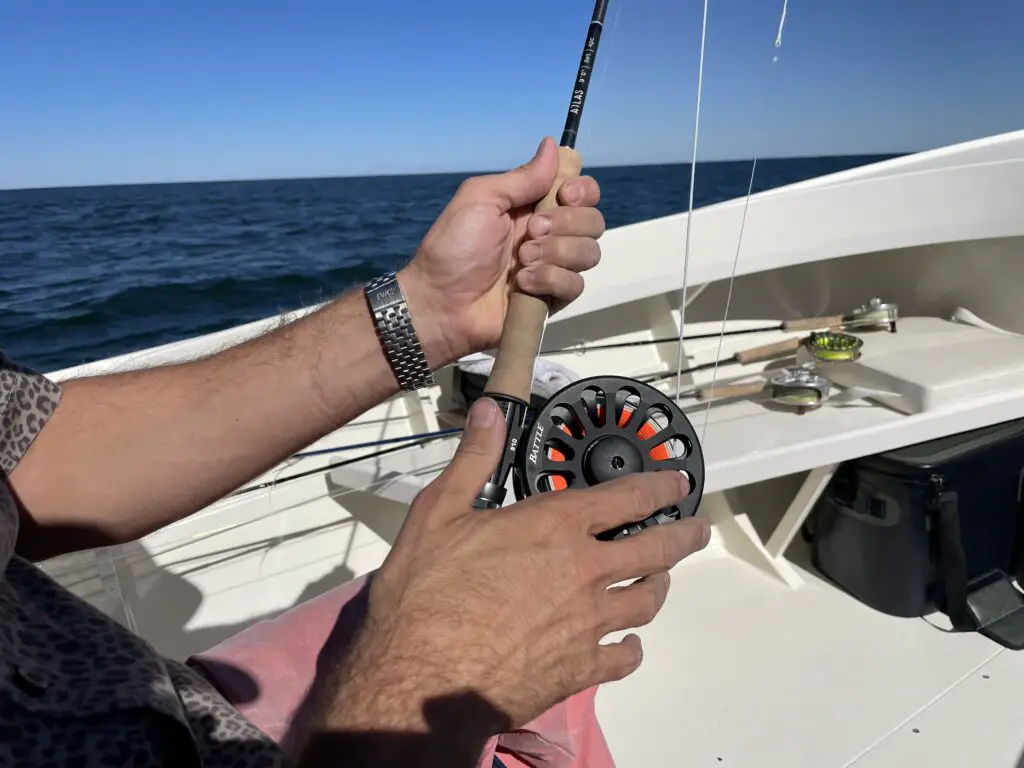 Let's talk about the unsung hero—the fly line. Penn didn't skimp here either. The weight-forward taper makes casting a breeze, whether you're a seasoned caster or just dipping your toes into the fly fishing world. It's got this high-floating vibe that adds a nice touch to your game, especially when you're dealing with fish in different depths. What's best about this kit is the fact that it comes pre-spooled with backing, a fly line and a leader. All you have to do is tie on a fly. I've become a big fan of this kind of convenience since you can focus on the fishing.
Real-World Performance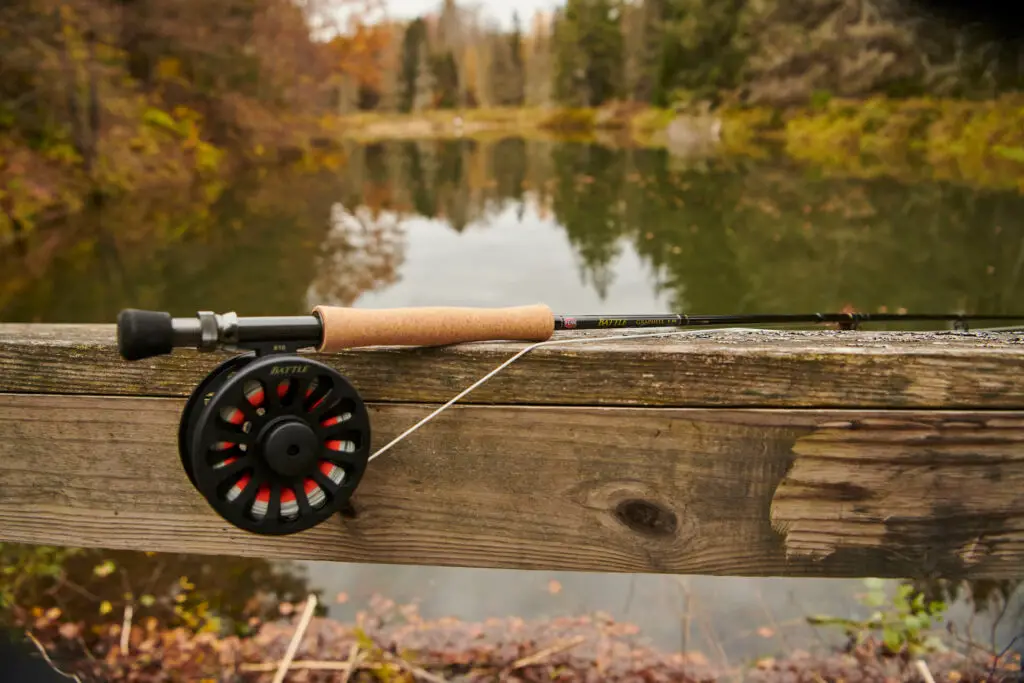 Now, the big question—how does it perform on the water? The Penn Battle Combo doesn't disappoint. Casting is a dream with that medium-fast action, and the setup feels balanced and responsive. It doesn't matter if you're after trout in a peaceful stream or trying your luck with saltwater species—it's game on.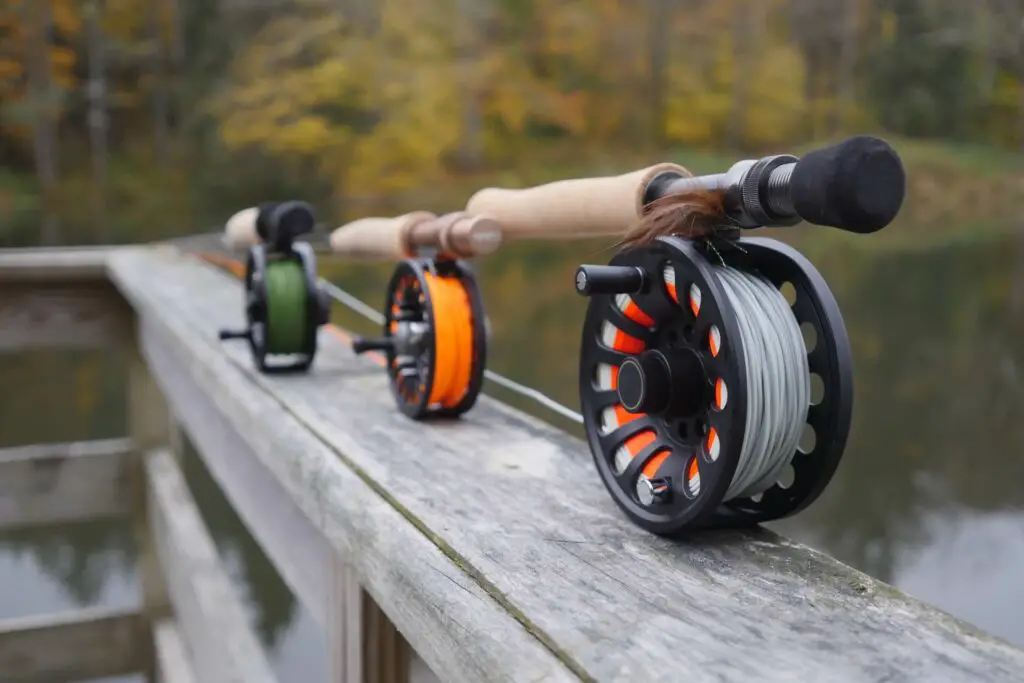 Pros and Cons, Because Nothing's Perfect
PROS:
Excellent balance between rod, reel and line
The reel's drag system is smoother than butter.
Aesthetically pleasing design that catches eyes.
CONS:
Limited options in terms of rod lengths and weights.
Reel performs a notch better than the rod
A hook keeper on the rod would be a nice feature
Final Verdict on the Penn Battle Fly Rod Combo
To sum it up, the Penn Battle Fly Rod Combo is a real contender. Whether you're just starting your fly fishing journey or you're a seasoned pro looking for a reliable sidekick, this combo has your back. Penn didn't mess around with quality and performance, and it shows.
FAQs: Battle Fly Outfit
Can I use the Penn Battle Fly Rod Combo for saltwater fishing?
Absolutely! The Penn Battle Fly Rod Combo is designed to handle both freshwater and saltwater fishing, providing the versatility needed for various angling environments.
Is the rod in the combo suitable for travel?
Yes, the Penn Battle Fly Rod's four-piece design makes it incredibly portable. It's perfect for anglers on the move or those looking to explore different fishing destinations.
Can I upgrade the reel in the Penn Battle Combo later on?
While the combo comes with a well-matched reel, Penn understands that preferences can change. You have the flexibility to upgrade the reel to suit your evolving needs.
Is the fly line included with the combo suitable for beginners?
Absolutely. The included fly line has a weight-forward taper, making it beginner-friendly for easy casting. It's a great combo for those just starting their fly fishing journey.
What warranty does the Penn Battle Fly Rod Combo come with?
Penn stands by the quality of its products. The combo typically comes with a manufacturer's warranty. Be sure to check the specific details and terms on Penn Fishing's official website or through authorized dealers.