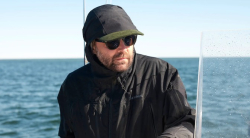 Latest posts by Christian Anwander
(see all)
Fly fishing vests have long been a trusted piece of equipment for fly anglers.
The Filson Guide Vest, designed with meticulous attention to detail and built to withstand the rigors of the outdoors, is the ultimate companion for anglers who demand reliability, functionality, and durability.
Traditional Looks and Functionality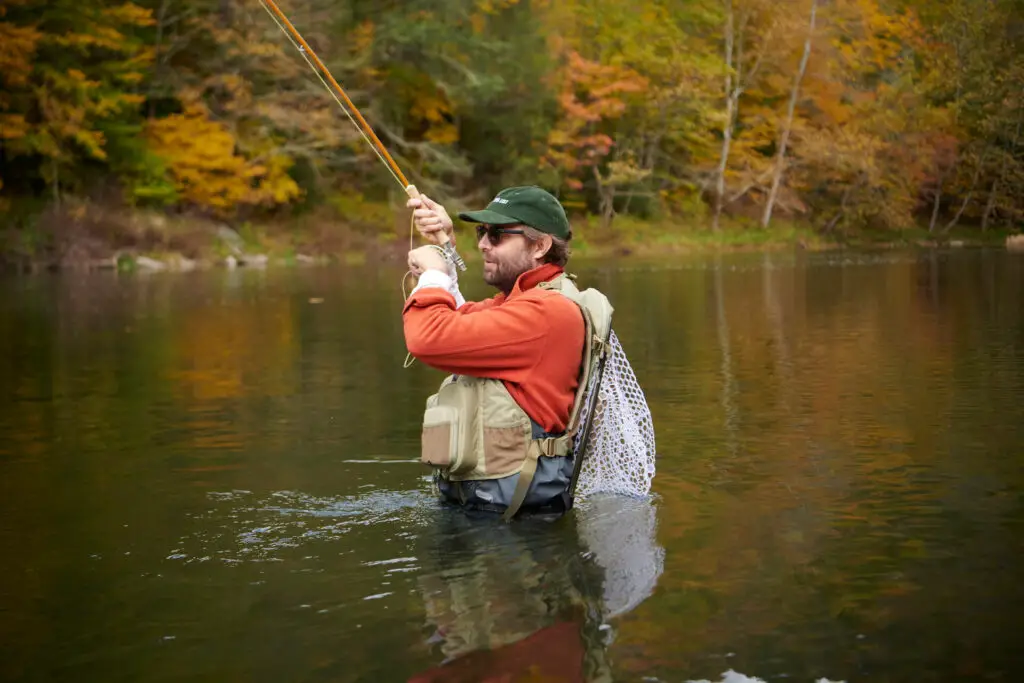 Note: Some of the links in this article are affiliate links. If you click on one of them and end up purchasing a product we earn a small commission at no extra cost for you. We only recommend products we believe in ourselves and would recommend to our friends and family. Learn more here.
Overview:
Price: $285
Size: one size fits all
Color: Vintage olive
Fabric: Nylon
Craftsmanship and Durability
As soon as you lay your hands on the Filson Guide Vest, you'll appreciate the craftsmanship and durability that Filson is renowned for. Crafted from a rugged and thick nylon, this vest can handle the harshest conditions you might encounter in the field. What I like in the Guide vest is the combination of a sturdy fabric with a mesh fabric that lowers the weight and increases breathability.
Design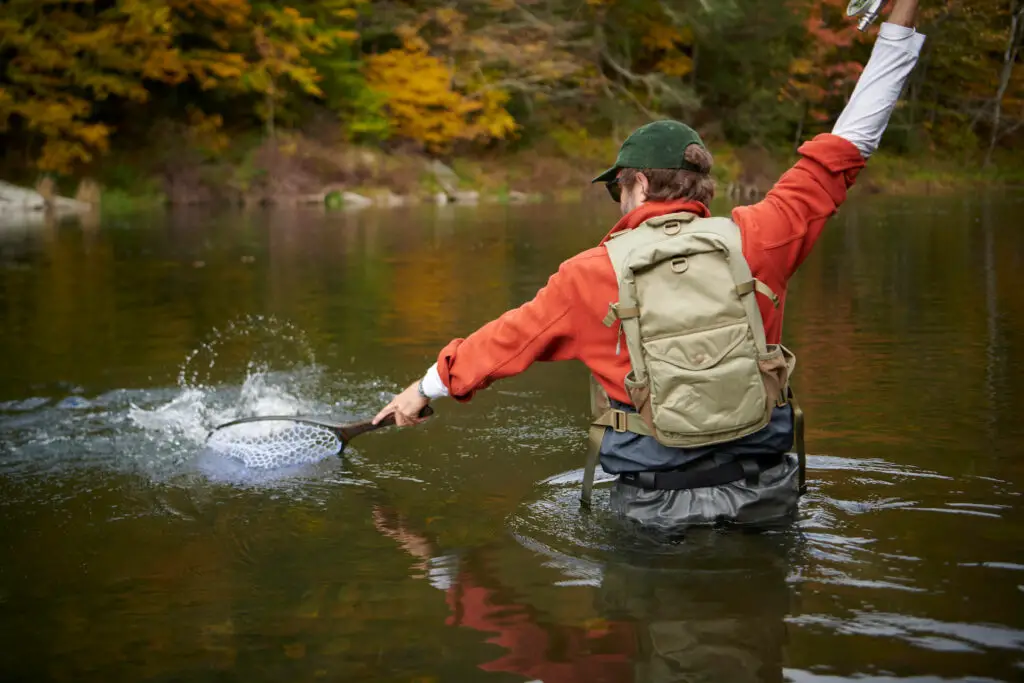 The design of the Filson Guide Vest is a testament to thoughtful functionality. With a multitude of pockets and compartments strategically placed, it allows you to keep your gear organized and within easy reach. I'd describe the size as a medium large, which means that this fly fishing vest might feel a little big for smaller people.
Ample Storage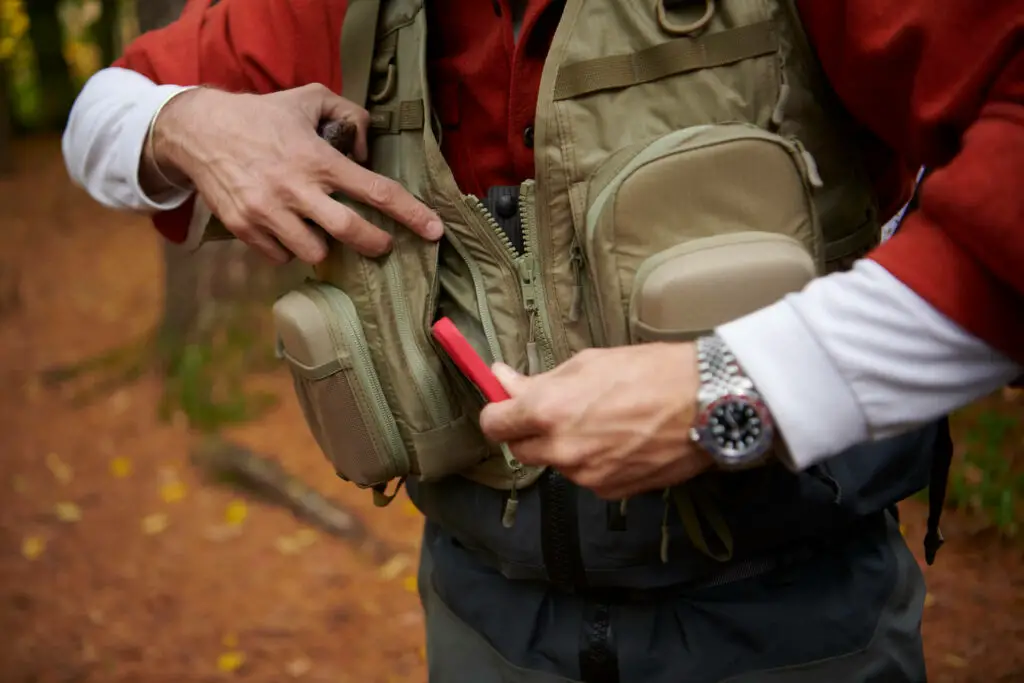 The vest features numerous pockets for fly boxes, leaders, tippets, and other essentials, including spacious front bellows pockets and a zippered pockets for valuables such as your smartphone (pictured above). The strategically placed D-rings and attachment points are perfect for securing tools and accessories such as a landing net, adding to the overall convenience. What I liked in particular in terms of pockets are the big flip out pockets on both sides with fly patches – a very convenient feature when changing a fly while standing in a strong current
Comfort and Mobility
One of the standout features of the Filson fly fishing vest is its comfortable fit and unrestricted mobility. The adjustable side tabs allow you to tailor the fit to your liking, and the lightweight design ensures you won't feel weighed down. This vest moves with you, whether you're casting your line, wading in a river, or navigating challenging terrain.
Strengths and Weaknesses of the Filson Guide Vest
Strengths
Unmatched Durability: Crafted from a study nylon, the Filson Guide is built to withstand tough conditions, ensuring it remains a reliable companion for years of fly fishing.
Functional Design: The vest's thoughtful design provides ample storage and organization with multiple pockets, attachment points, and D-rings, making it easy to access and carry your fishing essentials.
Comfortable Fit: Adjustable side tabs and a lightweight design ensure a comfortable and customizable fit, allowing for unrestricted mobility during your fishing adventures.
Weaknesses
Sizing: The Filson Guide Vest only comes in one size that is tailored towards bigger people. A version for more petite people would be a nice addition to the lineup.
Weight: This vest is designed to last you many seasons. In combination with the vast number of pockets, this design comes with the downside of adding weight to the vest.
Shape: I found the vest to be a little bulky when loaded with fly boxes, tippet spools, pliers and other pieces of gear.
Conclusion on the Filson Fly Fishing Vest
The Guide vest is a beautiful and good looking take on a traditional fly fishing vest. If you're looking to store a lot of pieces of gear, the Guide is a great choice since it features multiple pockets all across the vest. On the flip side it can feel a little bulky if you make use of all its capacity.
FAQs: Filson Fishing Guide Vest
Is the Filson Guide Vest available in different sizes?
No, the Guide vest only comes in one size (and one color).
Can I wear this vest in hot weather without feeling overheated?
The vest's lightweight design and adjustable fit allow for comfortable wear in various weather conditions. However, wearing a moisture-wicking base layer can help manage heat during hot weather.
Is the Filson Guide Vest suitable for saltwater fly fishing?
While primarily designed for freshwater fly fishing, the vest's durable construction and ample storage make it suitable for light saltwater fly fishing. Just be sure to rinse it thoroughly with freshwater after use in saltwater to prevent corrosion.
Is the vest machine washable?
Filson recommends spot cleaning the vest and using a mild detergent when necessary. Avoid machine washing to preserve its longevity.
Can I fit a hydration bladder or water bottle in this vest?
Yes, the Filson Guide Vest is meant to hold a hydration bladder. It also comes with a dedicated water bottle pocket.