Last updated on August 20th, 2023.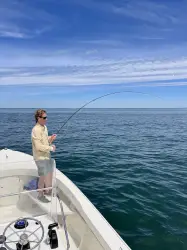 Latest posts by Leonard Schoenberger
(see all)
Both musky and pike are similar species of fish with particularly larger teeth, and a lot of fly fishers utilize one type of fly rod to catch them.
Moreover, both species have similar characteristics in terms of aggressiveness and size. Plus, both are predatory, which is why hunting and catching them can be a really enjoyable and unique experience. And because you can use one type of rod to catch musky and pike, this article is going to talk about the things to look for in a fly rod for pike and the best products money can buy. 
Table of Contents:
Best Fly Rods for Pike and Musky Quick Answer List
Top Factors to Consider When Buying a Pike/Musky Fly Rod
Review of the Best Fly Rods for Pike and Musky
Best Fly Rod Combos for Pike and Musky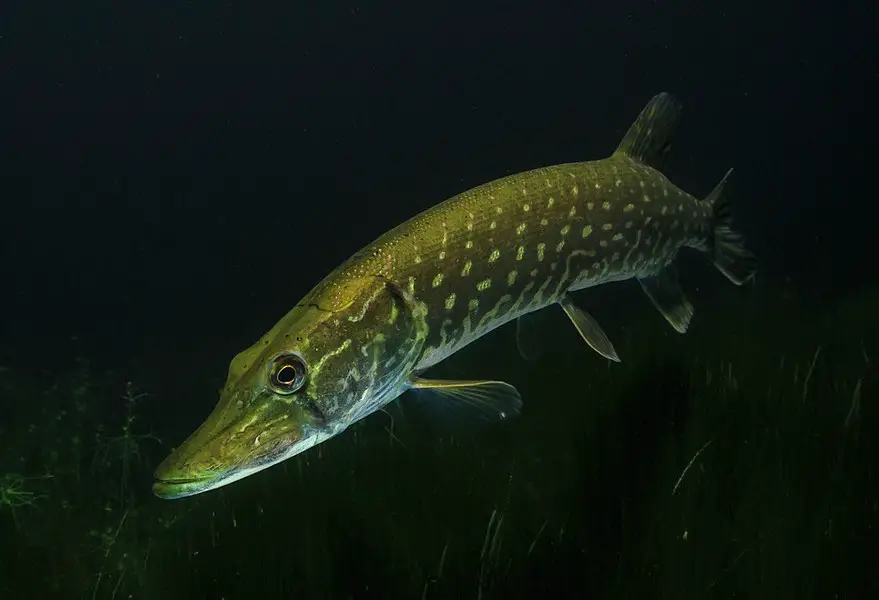 Best Fly Rods for Pike and Musky Quick Answer List
1. Redington Predator Pike/Musky
2. Thomas and Thomas Exocett SS
3. Echo Musky
4. Sage Payload Pike and Musky
5. TFO Mangrove
7. Scott Sector
Top Factors to Consider When Buying Pike Fly Rods
Fly Rod Weight 
When it comes to pike fishing, anglers usually use a 9wt fly rod. But for quickly reeling in the slightly larger musky, it's strongly recommended that you go for a 10 or 11wt. In some cases, especially for bigger musky, fly fishermen will also reach for a 12wt.
However, keep in mind that fly rods in the 10 to 12wt categories are massive and can quickly lead to muscle fatigue and overall exhaustion. You can't keep casting these heavy rods all day long. After all, adult muskies can reach up to 6 feet long and weigh more than 40 lbs.
Pike and Musky Will Tease You 
What does that mean? Well, you'd be baffled by the fact that both musky and pike will follow the bait but won't necessarily take it. This can be seriously off-putting leading to stress and frustration. The solution? Always go for a fast action fly rod for pike. 
Plus, ensure the rod has a strong blank, which is essentially going to help you recast quickly, fight off the fish, strip the line, and pick up the line. Because when these fish don't take the first time, you'll need to strip the line again.
Fly Rod Reel 
While pike and musky can be aggressive and enormous, you won't have a particularly hard time on the reel. However, it's still a good idea to opt for a fly rod that comes with a durable reel and a slightly bigger arbor. Why? Well, a large arbor will make it easier for you to control your casting and recasting, especially when the fish bites and you're ready to reel it in. With a durable arbor, you'll be able to pick up the line effectively and efficiently without quickly losing patience. 
Best Pike Fly Rods at Different Price Points
Notice: The Wading List is reader-supported. We take part in various affiliate programs such as amazon associates or avantlink. If you click on one of the links in this article and end up purchasing a product we earn a small commission at no extra cost for you. Thank you!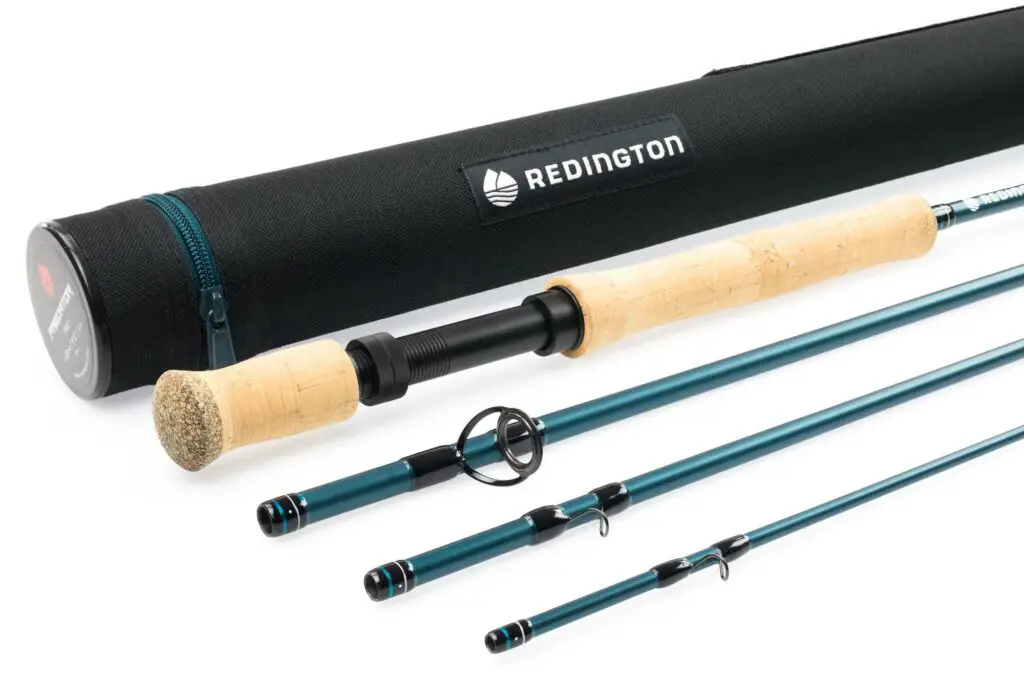 The Redington Predator Pike/Musk is specially designed for larger species. While the Predator series offer two different types of fly rod for pike, you can use one of them to catch both types of fish. Anyhow, the rods feature a slightly longer rod butt, which help anglers control the rod, providing them enhanced lifting strength as well. 
Moreover, the Redington Predator Pike/Musky is built for durability and ruggedness. The stripping guides are made from aluminum-oxide. The snake guides and reel seat are manufactured with anodized aluminum and the both fly rods boast a type-A cork handle. With a powerful and extended butt, the fly rod offers high performance advantages allowing anglers to case larger and heavier fly lines while maintaining a good balance between performance and weight. 
Pros
Great mid-range fly rod for musky and pike
Fast action rod, offers a versatile experience 
Fitted with alignment dots for quick assembly
Durable stripping guides
Cons
Not great for short-distance casting 
Slightly heavier than other pike and musky fly rods
The Thomas and Thomas Exocett SS is a great fly rod for pike because it's specifically manufactured for casting heavier lines and larger flies. The rod boasts a tapered design and is built with a hardened tip with a durable but flexible profile making the fly rod versatile and easy to use for pike and musky and similar freshwater fish. It's basically a big game rod meant mostly for experienced anglers and can also be used for saltwater fishing. 
The Thomas and Thomas Exocett SS is built with the company's patented StratoTherm resin technology, which is essentially what provides the fly rod with its sleek and natural finish. The StratoTherm tech helps make the rod more precision-based and easier to control. Moreover, the rod is quite responsive and provides anglers with quick cast and recasting recovery and features impressive vibration-proof componentry. 
Pros
Stripping guides are made from titanium
Snake guides are made from recoil titanium 
Precision-based casting 
Highly versatile and flexible 
Cons
Not for novice anglers 
Slightly pricey 
The Echo Musky is an 11wt classic made specially for anglers looking to chuck larger flies to catch bigger freshwater fish. To manufacture this superb fly rod for pike, Echo collaborated with the most experienced and stubborn musky and pike anglers in the Midwest, using their experience and expertise to create something powerful and effective. 
The Echo Musky is made for precision angling and can be used for powerful line sinking. The rod comes built-in with specially designed and longer handles and butts with exceptional gripping strength to provide anglers a more comfortable and enjoyable casting and reeling experience. 
Pros
High affordability
Precision-based angling 
Excellent gripping 
Made with real life experience and expertise 
High durability 
Cons
Not great for saltwater fishing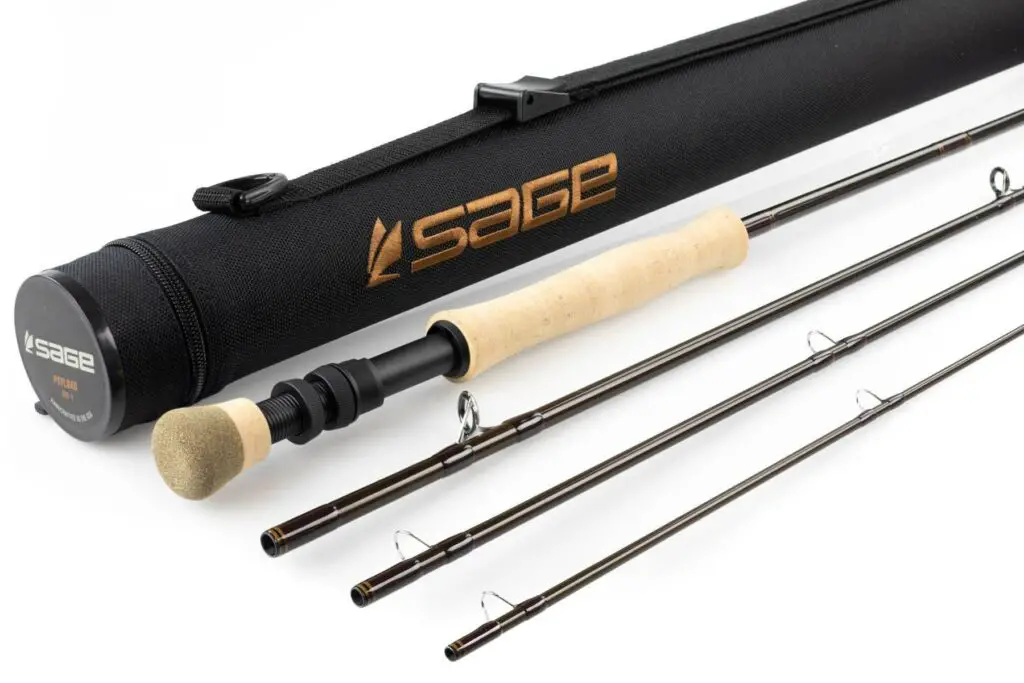 The Sage Payload is designed with additional ruggedness and boasts a particularly bigger set of components to help anglers effectively cast and control fly lines for musky and pike. The Sage Payload is an exceptional product that helps fishers wrangle, fight, and win against aggressive saltwater and freshwater fish. Moreover, the best fly rod for pike incorporates the company's patented Konnectic technology and has a durable, strong, and flexible midsection with a strengthened tip. 
Moreover, with the use of the company's innovative Konnectic tech, they've been able to completely redesign the fly rod incorporating it with topnotch graphite technology. By adding a new graphite-to-resin formulation in the Payload, Sage has been able to add a high degree fiber composite for added density to help the rod become increasingly flexible, stronger, and more accurate. 
Pros
Made with Konnectic tech
Extremely durable and light
Fast action performance for heavier casts 
Durable snub nose gripping and handle 
Cons
Expensive 
The TFO Mangrove is specifically made for novice to mid-level anglers and is a medium action fly rod for pike that provides a decent level of stability and precision. However, one of the best things about the Mangrove is the fact that it provides anglers with the opportunity to quickly unload and load fishing lines, especially when it comes to aggressive and fast swimming fish such as musky and pike. 
So, when the fish starts to take the line out, the TFO Mangrove's durable and powerful gripping and butt will help you maintain control of the line, helping to reposition the fly line at greater distances. The fly rod for pike also comes with topnotch componentry boasting a Line-ID mechanism for its burled cork. The rod also has precision-based hook keepers that are added at both sides of the up-locking fly rood reel seat, which is made from high-grade aluminum. 
Pros
For novice and mid-level users 
Lightweight 
Medium action response that offers precision-based casting 
Line control over long distances 
Cons
Not recommended for expert anglers
The G. Loomis NRX + is an epitome of speed, precision control, and stability when it comes to catching and reeling aggressive fish like the pike and musky. It offers a perfect balance between castability and performance and is designed with the company's patented DRT technology (Dynamic Recovery Technology) along with several innovative features and topnotch componentry.
The fly rod for pike is made with high-end graphite combined with Loomis' Mega Modulus Matrix and high-grade GL8 resin. This makes the blank exceptionally flexible and smooth with exceptional precision. 
Pros
Very easy to cast 
Extremely versatile
Accurate 
Cons
Not cheap
High performing and powerful, the Scott Sector is an innovative weapon to tame even the trickiest of fish. Made for durability and accuracy, the rod is made with topnotch and highly innovative componentry, making the product exceptionally progressive.
The Scott Sector is made with the company's patented ReAct technology that helps significantly reduce rod vibration during heavy casts and reels, boosting your recovery speeds. Moreover, the fly rod for pike also features the revolutionary X-Core built, featuring newer, more tapered design and durable materials. 
In addition, the Scott Sector also incorporates the company's classic CWT (carbon web technology) for added strength and improved torsional stability. 
Pros
Added durability and flexibility
Made with advanced componentry
Accurate across short to medium casting distances
Cons
Not for long distance casting
The Clearwater by Orvis is another topnotch fly rod designed specifically for novice and learning anglers. Moreover, the rod is primarily for freshwater fishing and boasts a multi-line weight design, improving angler control and balance.
The Orvis Clearwater offers a decent blend of precision and power, enabling fishers to use multiple types of flies (heavy streamers and small dry flies). 
Pros
Excellent for novice and young anglers 
Durable 
Lightweight 
Cons
Not for serious anglers
Bends at the spool 
Slightly stiff performance 
Best Fly Rod Combos for Pike and Musky
Now that you have a good overview of the best fly rods for pike and musky out there on the market in 2023, we also want to take a look at fly rod combos for pike. A fly rod combo offers the advantage that you can 100% sure your gear will work well together. Especially for beginners and intermediates it is not always easy to understand which fly rod will work well with which reel. Take out the guesswork if you're unsure and go for a one of these fly rod combos for musky and pike.
The Payload by Sage is a fast action, durable fly rod for experienced anglers. The rod features the company's innovative fly reel made with Sage Technology and comes with a topnotch RIO InTouch Outbound casting line, designed specifically for catching musky and pike. The product also features quality componentry and build that consists of Cordura tube (Sage Divided), exceptionally tapered line leader, and Dacron backing. In all, the Sage Payload assures long distance casting and incredible power. 
Pros
SCS Drag system (sealed)
Big arbor for effortless casting and line pickup
Made from aerospace-grade aluminum
Cold forged body for exceptional durability and versatility
Cons
Not for novice anglers
The Redington Predator Pike Fly Rod Outfit is perfect for fishing in particularly windy conditions. The rod offers superior strength and is excellent for casting heavy lines and large flies. The fast action rod provides anglers with enough power and stability to catch aggressive freshwater species such as musky and pike. 
Moreover, the Redington Predator Pike Fly Rod Outfit is also made for heavy duty fishing as it's designed to accommodate different types of flies required to hunt pikes and muskies. In addition, the Redington is also equipped with wind-proof casting lines and flies making it easier to throw a line over long distances without having to adjust it every now and then. 
Pros
Exceptional power and stability 
Reel seat made from topnotch, anodized aluminum
Anti-corrosive, made for different types of water conditions
Comes with alignment dots, making it easy to assemble 
Cons
Expensive
Not for beginner fishers
Bottom Line on Pike Fly Rods
So there you have it – some of the best fly rods for pike at different price points. Moreover, what you opt for will mostly depend on the type of fishing activity you want to do and the features you're looking for. Stick to more affordable fly rods if you're a beginner. However, if you're a more serious angler, go for the Sage Payload for an amazing yet challenging experience. 
Frequently Asked Questions
Can pike fishing be done with a trout fly rod?
Only if the flies you are using are moderately small (up to 3 or 4 inches). Moreover, using a trout fishing rod for catching pike will only make sense if you're looking to catch jack pikes (which are basically smaller). In this case using a 7 or 8wt fly rod will be effective.
For traditional pikes and muskies, using a lightweight fly rod will be a nightmare because they aren't designed for casting heavy flies. Moreover, the last thing you would want to do is tire the pike out with a weak rod, which is considered inhumane. 
What's the right type of fly rod for pike?
When it comes to specifications, serious anglers typically go for a 9 to 12wt fly rod to catch pikes and muskies. Fly rods in these weight categories have larger arbors and stronger tips, designed for larger and more aggressive freshwater fish. 
Should I use a sinker or a floater?
This primarily depends on the location and water depth. For example, because pikes are typically caught in shallow ponds and freshwater streams that are up to 8 feet deep, it makes more sense to use a floating line. However, when it comes to deep waters, it's wise to opt for a topnotch Di3 fly line sinker. Why? Well, Di3 sinkers are designed to sink in deeper and are easily retrievable. 
Notice: The Wading List is reader-supported. We take part in various affiliate programs such as amazon associates or avantlink. If you click on one of the links in this article and end up purchasing a product we earn a small commission at no extra cost for you. Thank you!