Last updated on September 30th, 2022.
Since the 1500s, travellers arriving in San Vigilio appreciate and enjoy the tranquility of the place.

Since medieval times Punta San Vigilio, the languet between Garda and Torri del Benaco, is perceived as a rejuvenating place. Visitors appreciate and enjoy the tranquility of land touching water. An alley of cypress trees leads you to Locanda San Vigilio-on the very bottom of the land tip.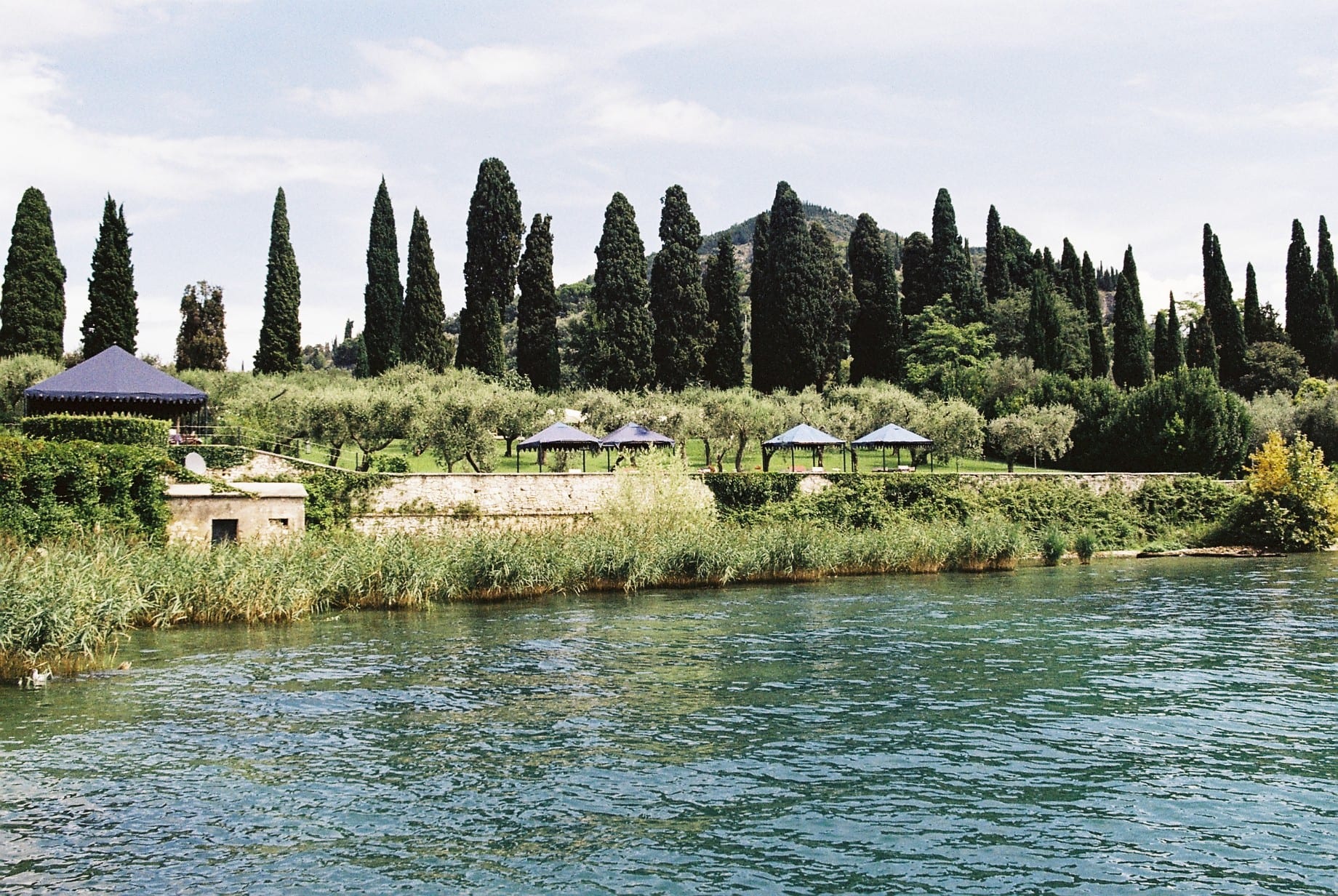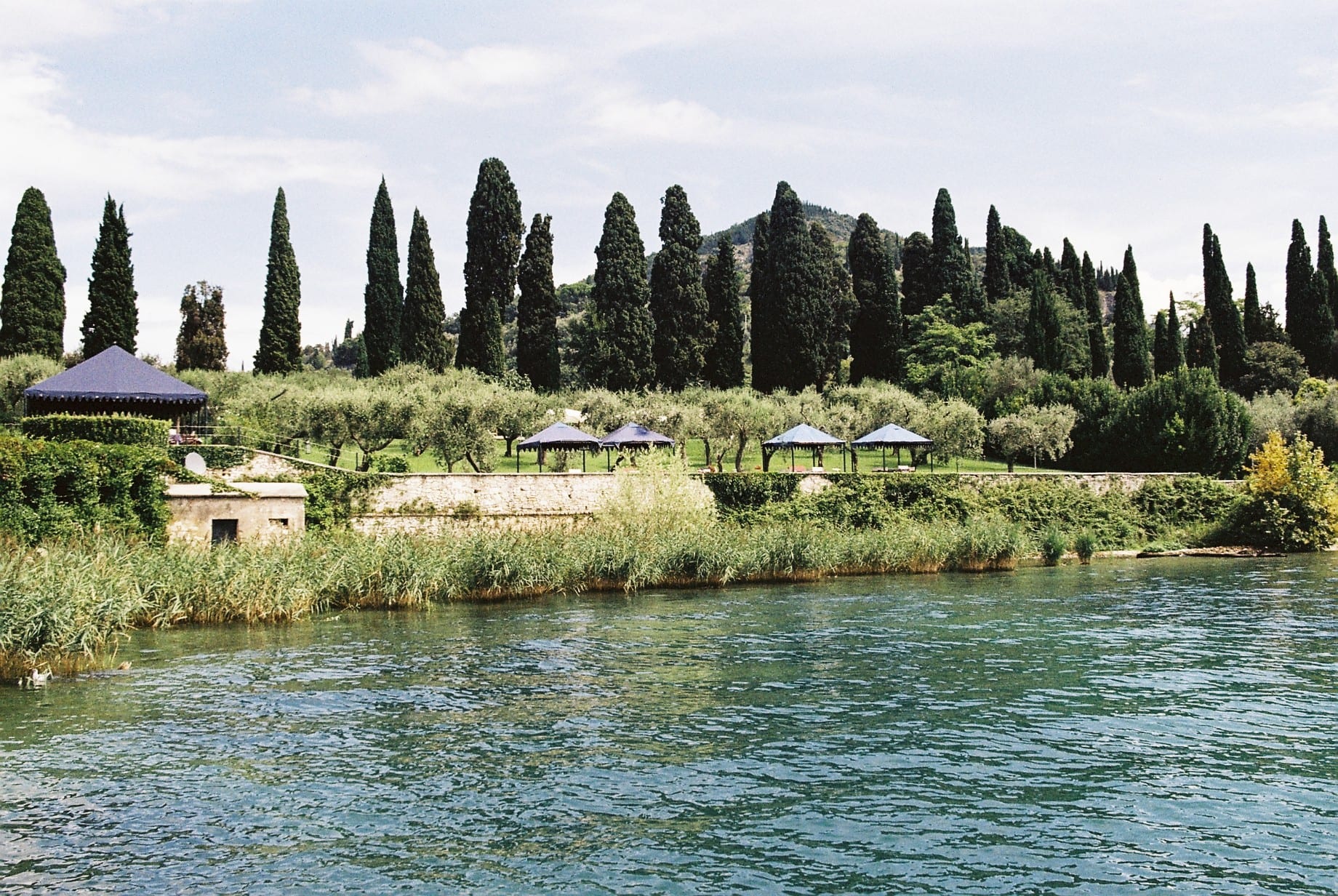 The café down by the small port, where one goes swimming and boats come by from time to time has the best torta con fragola-an italian strawberry cake made with mascarpone. From here you have a view on the lake and the old guesthouse.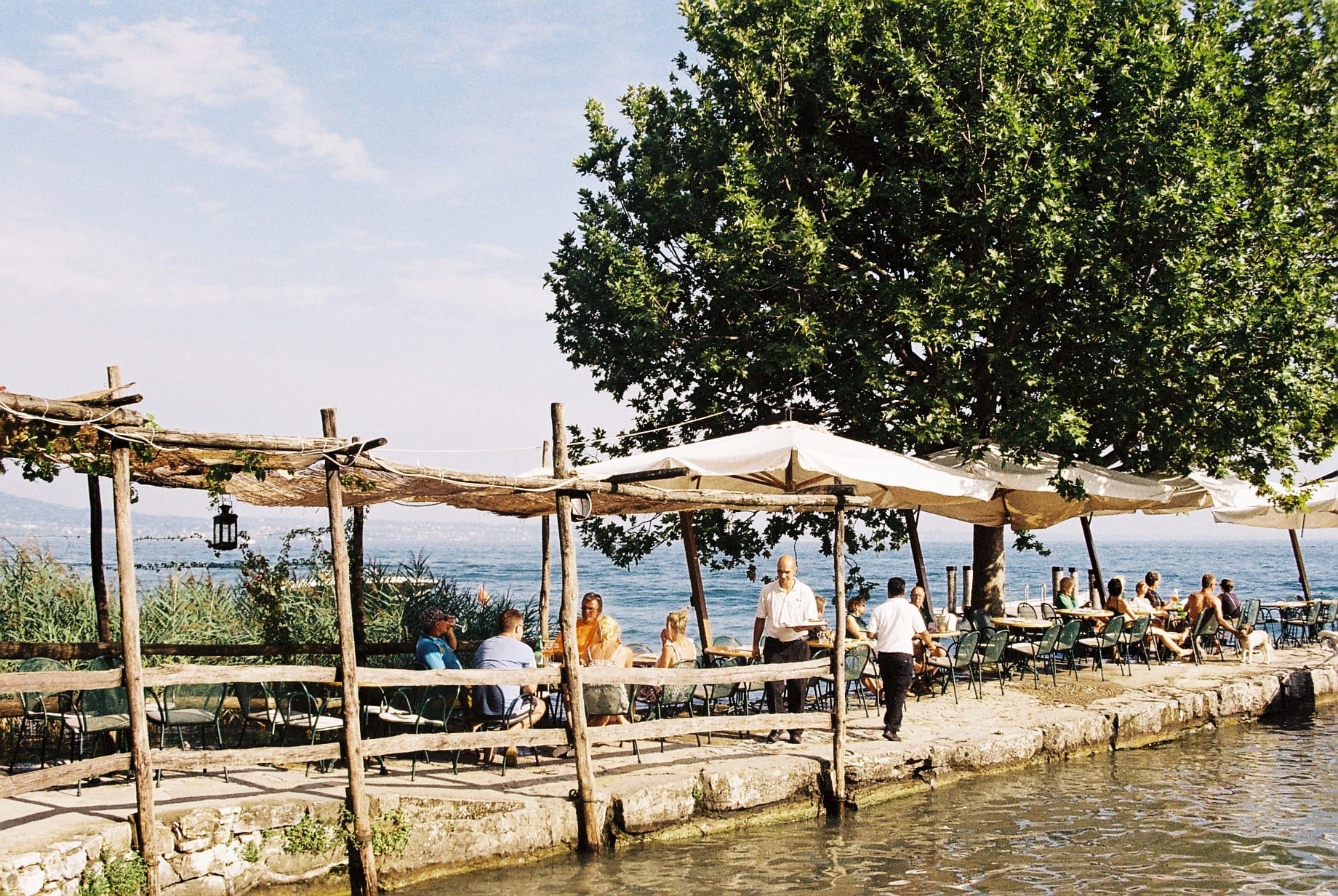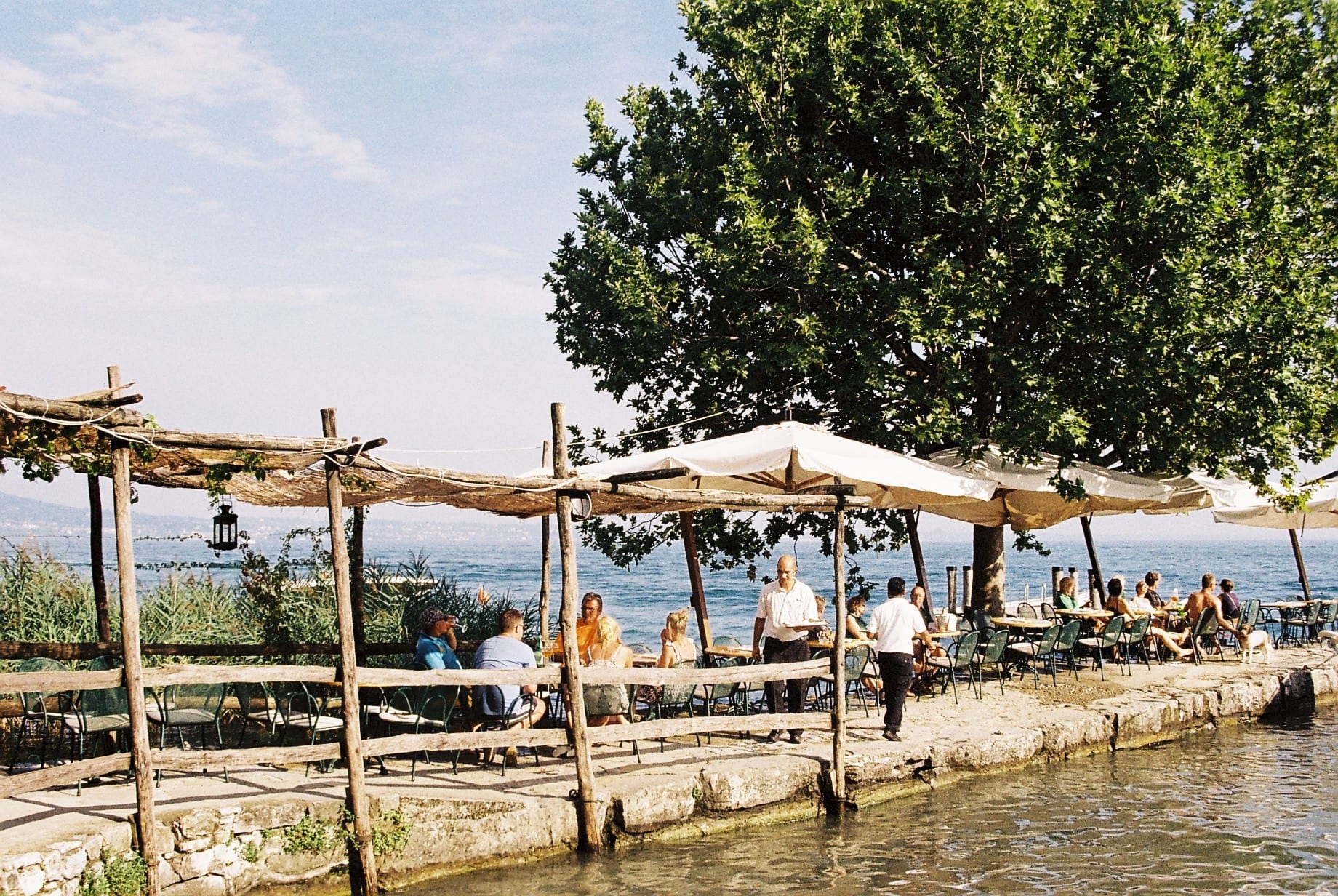 The trappings disclose the taste of time, which is long lost- a place of historic brittleness. The atmosphere makes sense of the past. In the mornings, when the water is still steaming, there is peace with a subtle taste of morbidity. Resting on the patio the mind stays still. Gratitude unfolds.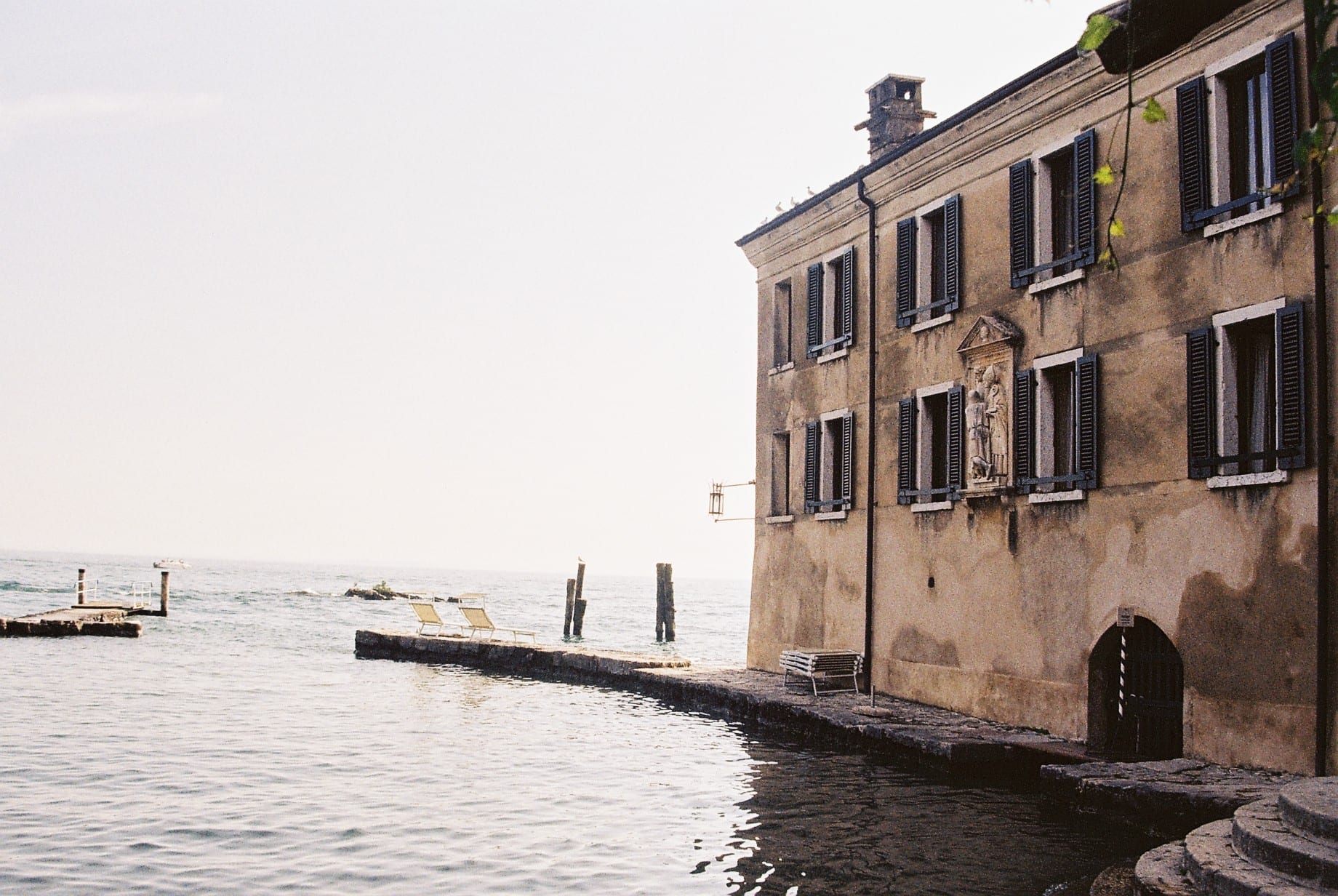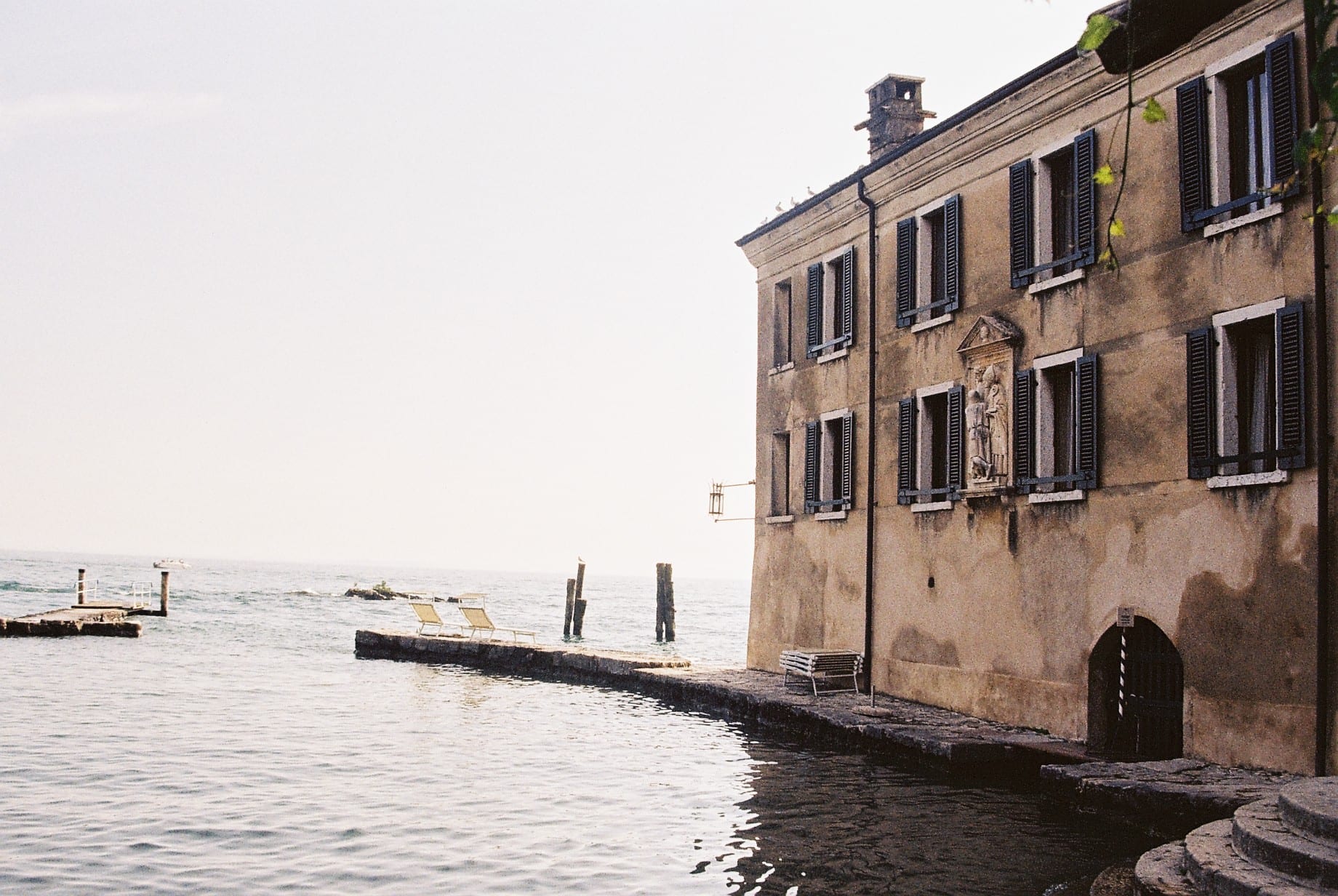 Slowly noises start to reveal themselves and I give in by taking the stairs down to the main chamber. The center of the table is decorated with a large bouquet, carrying wild leaves from the garden next door. Scattered all around are breakfast dishes, which are very Italian like. Fresh squeezed orange juice, torta della nonna, mortadella, eggs and other desires. The smell of fresh roasted coffee fills the room. Everything comes with a certain implicitness. I appreciate surroundings like this. They bare a natural elegance. Things have lost their shine, mirrors have faded-the past is visible, it feels real. After breakfast I seek protection under the red awning and I begin to read.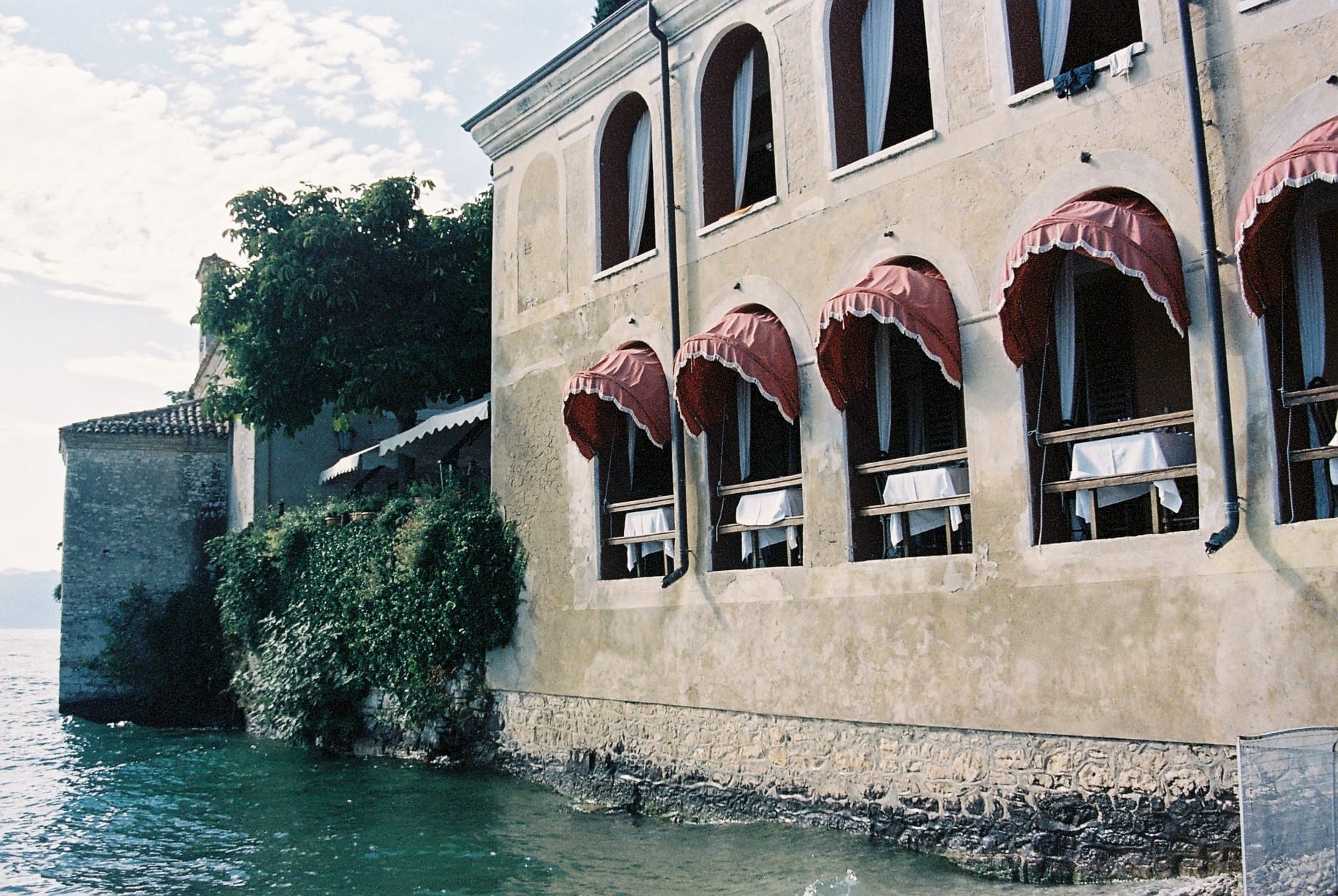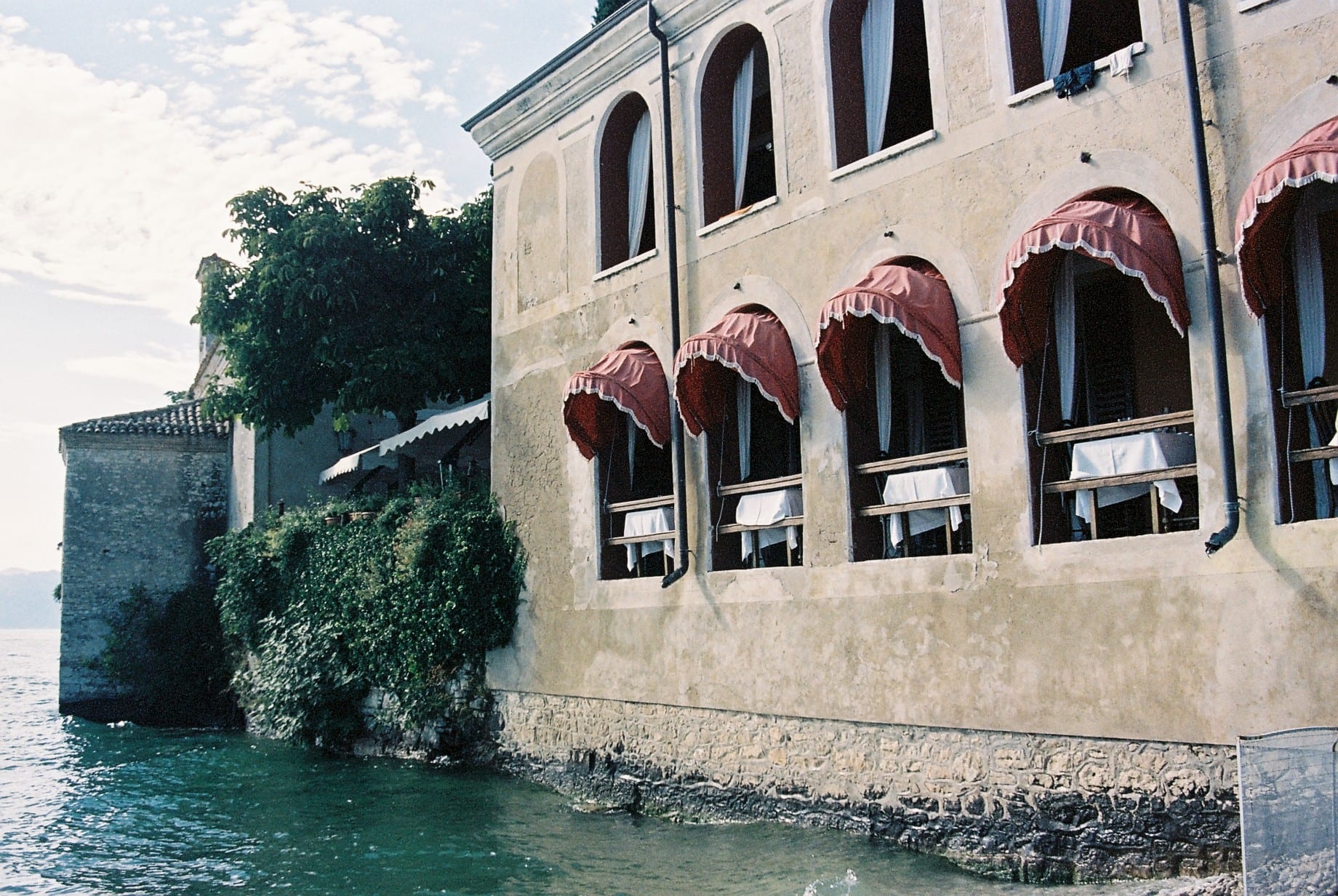 This is what you do at Locanda San Vigilio. This is where the mind calms. In the evenings there is a certain romanticism. Candles are lit and dinner is served. The guesthouse is not very large and therefor the atmosphere stays personal. After dinner cold chocolate pralines are put on every table. They are home made and not purchasable, confirming that secrets are kept at San Vigilio.