Last updated on September 30th, 2022.
Autumn is a particularly beautiful time to stroll through one of Europe's most beautiful capitals – Lisbon.

Its hilly streets give way to splendid views in warm autumn light towards the Tejo delta and the Ponte 25 de Abril. The landmark resembles the famous Golden Gate Bridge in San Francisco. On top of one of these scenic hills sits the Jardim do Principe Real. An old cedar tree at its heart dominates the park. The methusalem has grown there for over 200 years.
Right next to the Jardim lies a restaurant that you could easily miss because of its unobtrusive facade. You shouldn't though as it is a heaven for fish aficionados. Kiko, a young Portuguese chef opened a Cevicheria . He came back to to work in his native country, after spending many years abroad. A Cevicheria is a small restaurant with space for only about 20 people. You can't make a reservation and therefore will most likely be spending some time waiting in front of the restaurant – as does everybody else. Time passes quickly though, sipping Pisco sour, a Cevicheria's signature drink.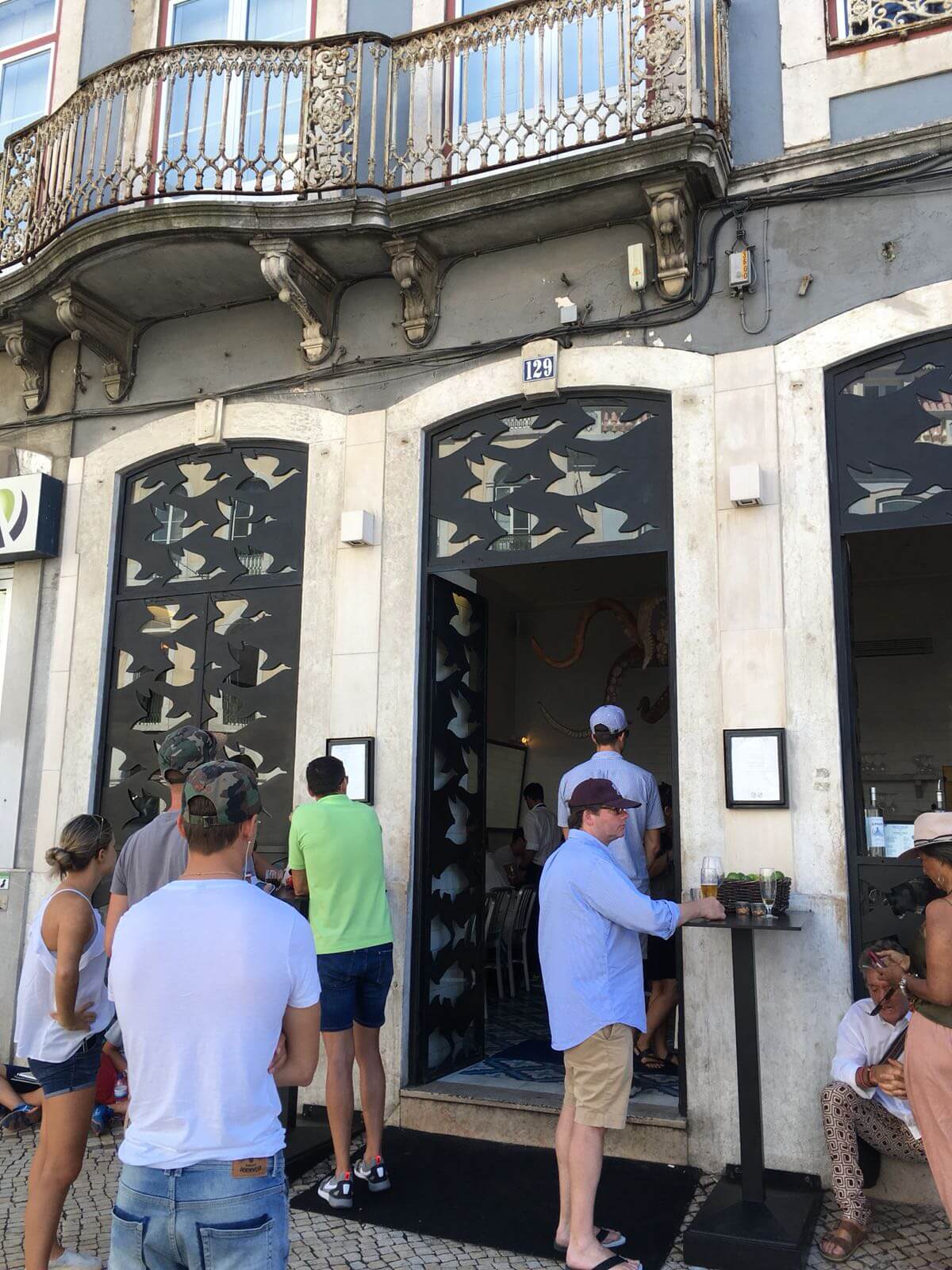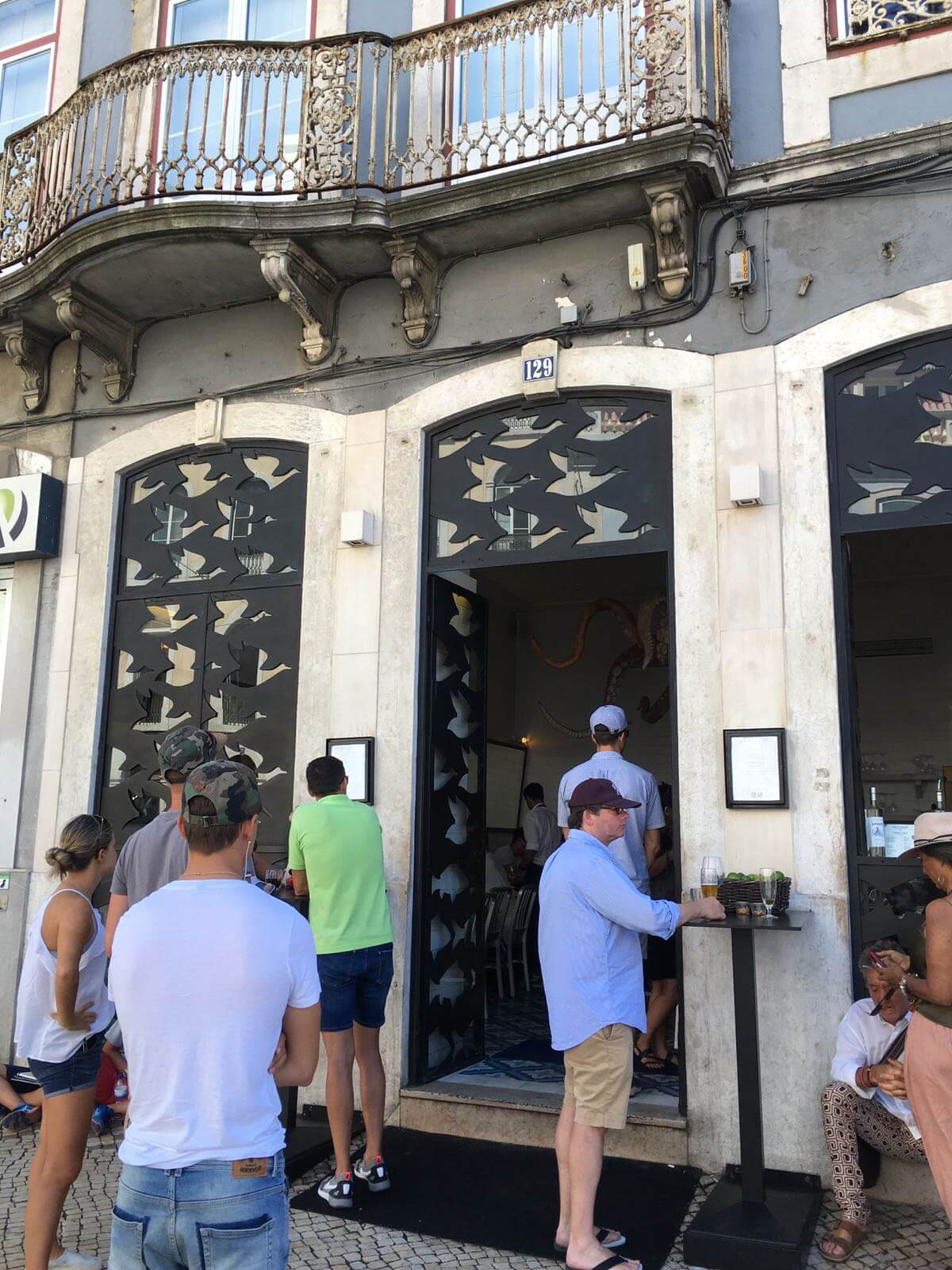 A Cevicheria Lisbon looks unobtrusive from the outside
Once inside, my favourite place is to sit at the bar. You can watch the chefs preparing the various ceviche dishes. Originally from Peru, fresh raw fish is basted with lime juice. Kiko and his colleagues add a few thin slices of onion, cane sugar, cilantro and some complimentary seasonings to create a light and delicious meal. This makes it just the right choice at really any time during a Cevicheria's opening hours.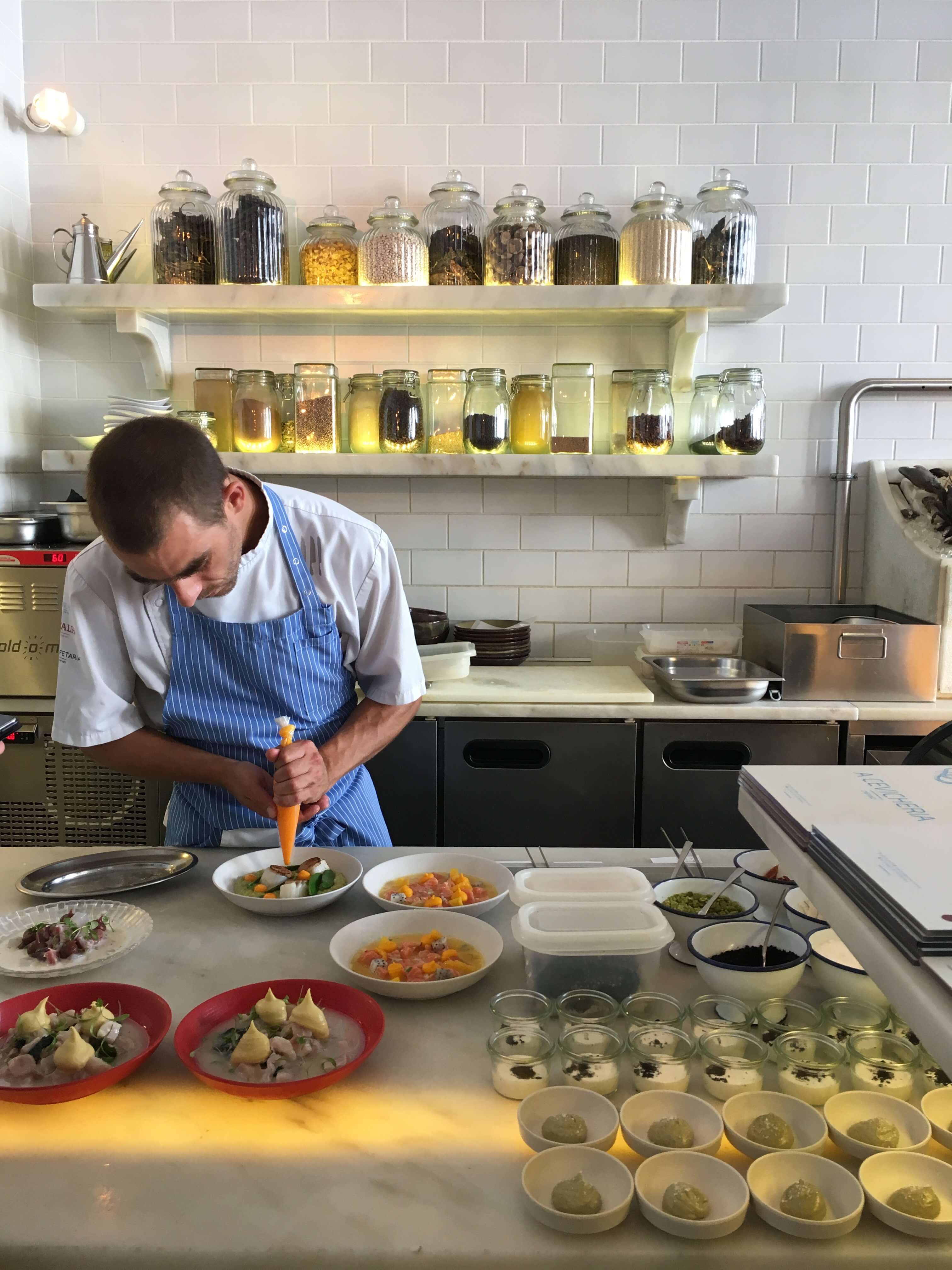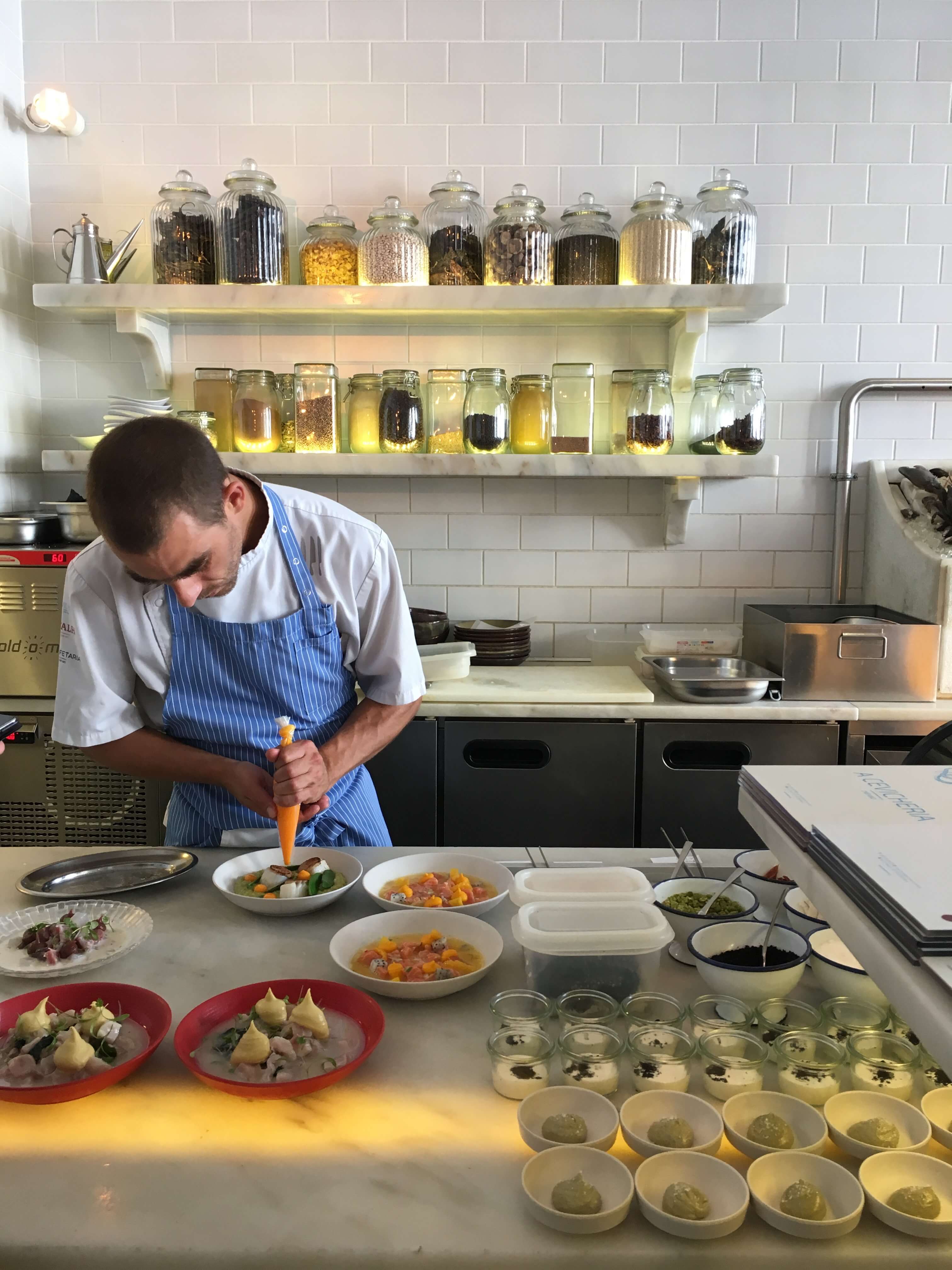 Fresh fish turned into Ceviche at a Cevicheria in Lisbon
The few variations on the menu, between 10 and 20 Euros, are all worth trying whether it be tuna, salmon or octopus. However, one of my all time favourites remains to be the Ceviche Puro of white fish. The chefs serve it with sweet potato puree, onion, algae and tiger milk. The cod's flesh tastes nothing like what you might have associated with this well known food fish until now. Few chefs serve this species raw but only this way you can experience its delicious, particular taste.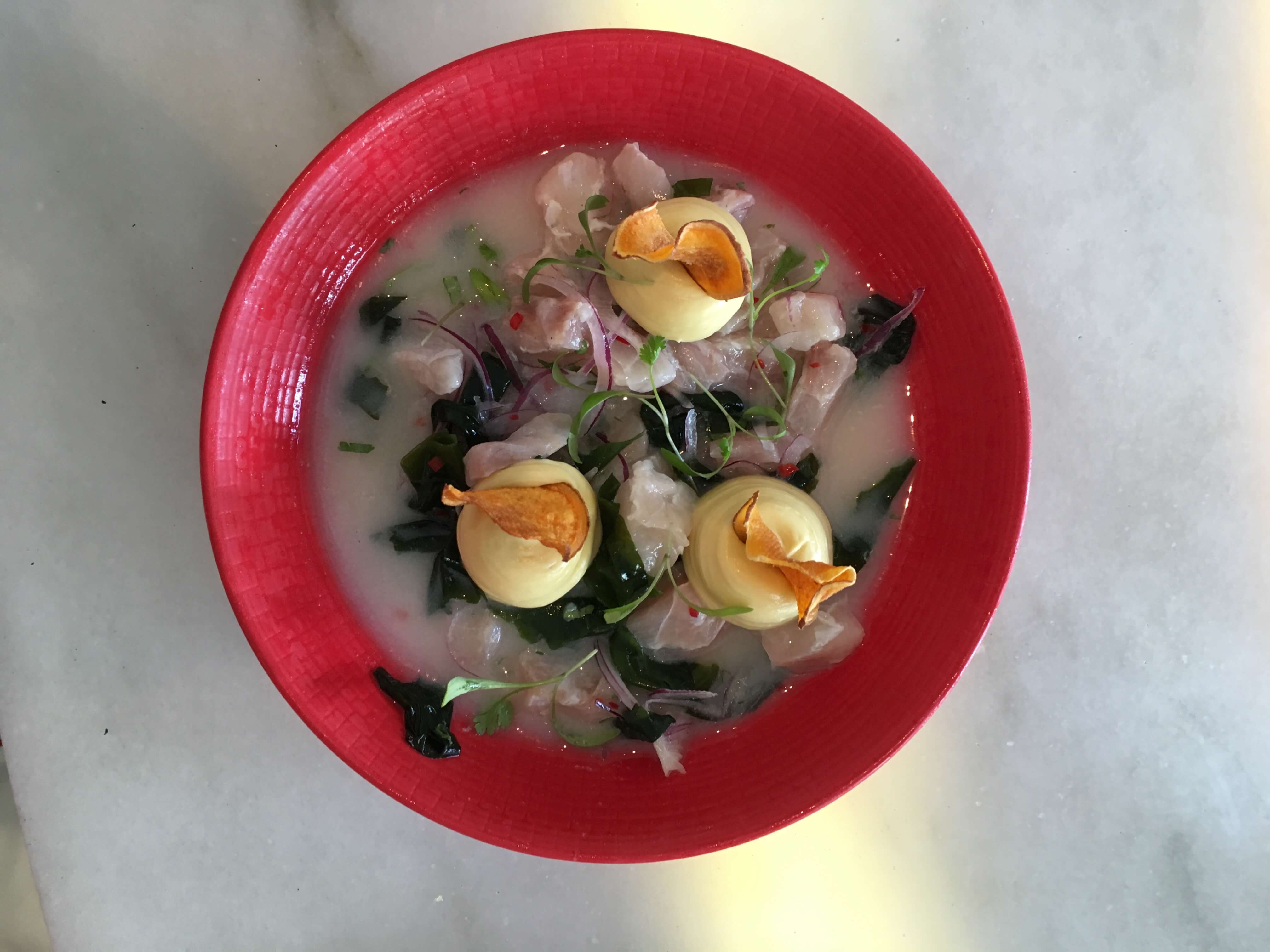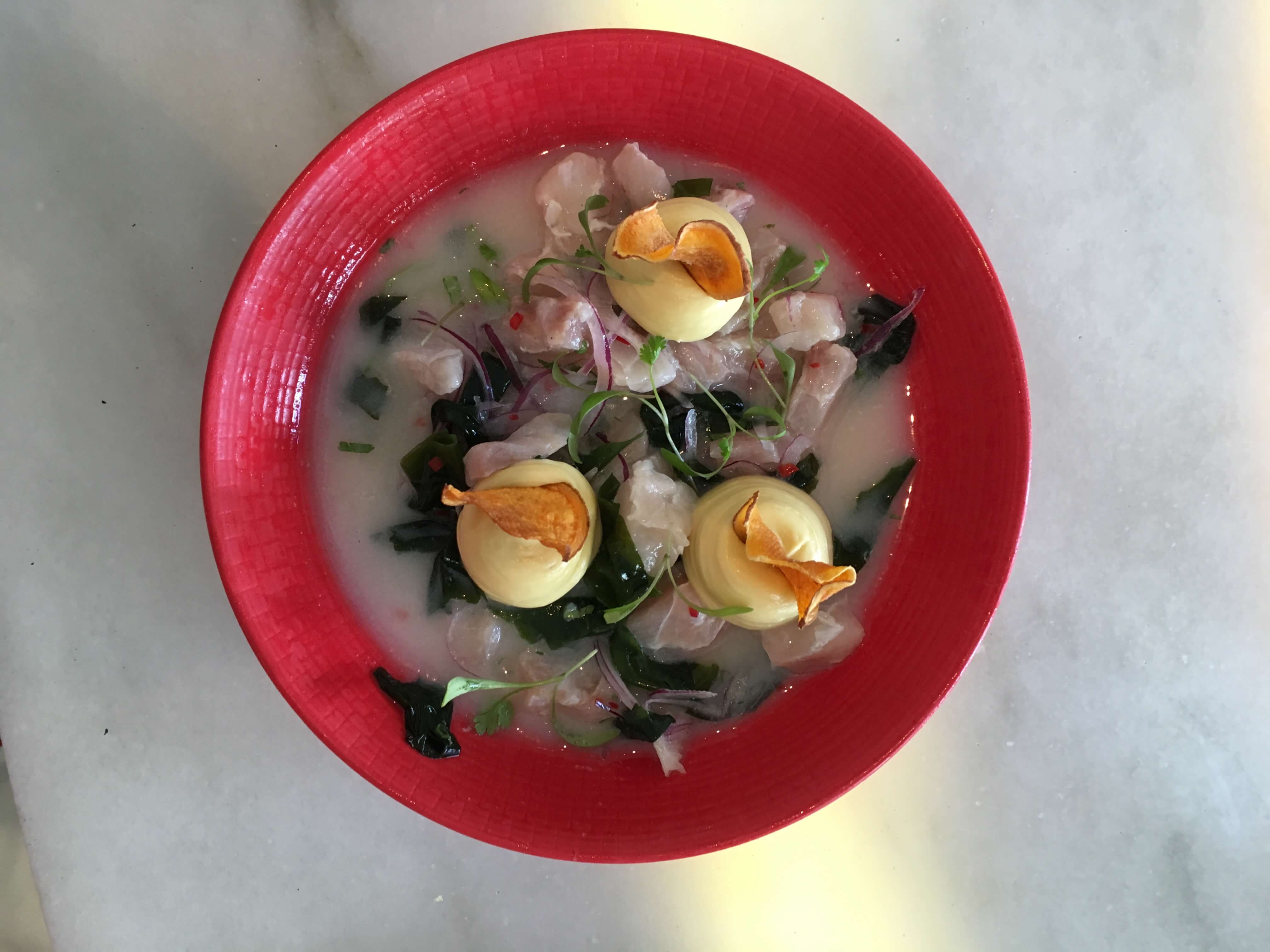 The Ceviche Puro at a Cevicheria Lisbon
Another advantage of sitting at the bar is the fact that you can watch and engage with the chefs at work. You can easily distinguish them in their hierarchy upon closer look. The number of knives on their apron suggests their skill level to the curious eye.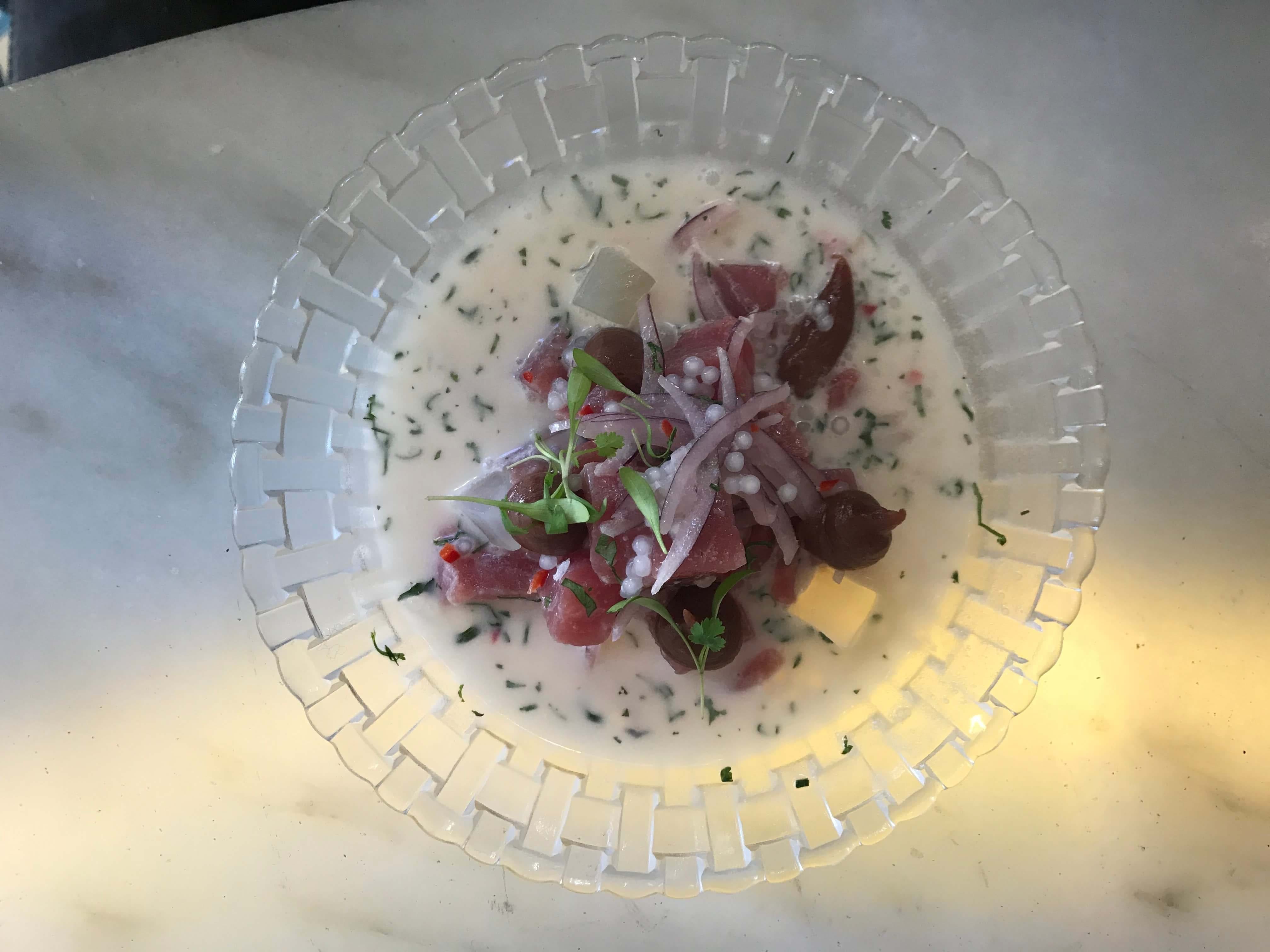 Tuna Ceviche at a Cevicheria Lisbon
After a meal at a Cevicheria you can continue your stroll to another historical neighbourhood – Doce Real. A number of small cafes serve excellent pastel de natas (sweet pastry) and fresh orange juice. Keep walking towards Rato to visit Mãe d'Agua, a 19th Century "Mother of waters". The former water tank stored the water coming  into the city through the aqueduct. It speaks for itself upon entering.
And I wouldn't be surprised if you came back to a Cevicheria the next day. I did.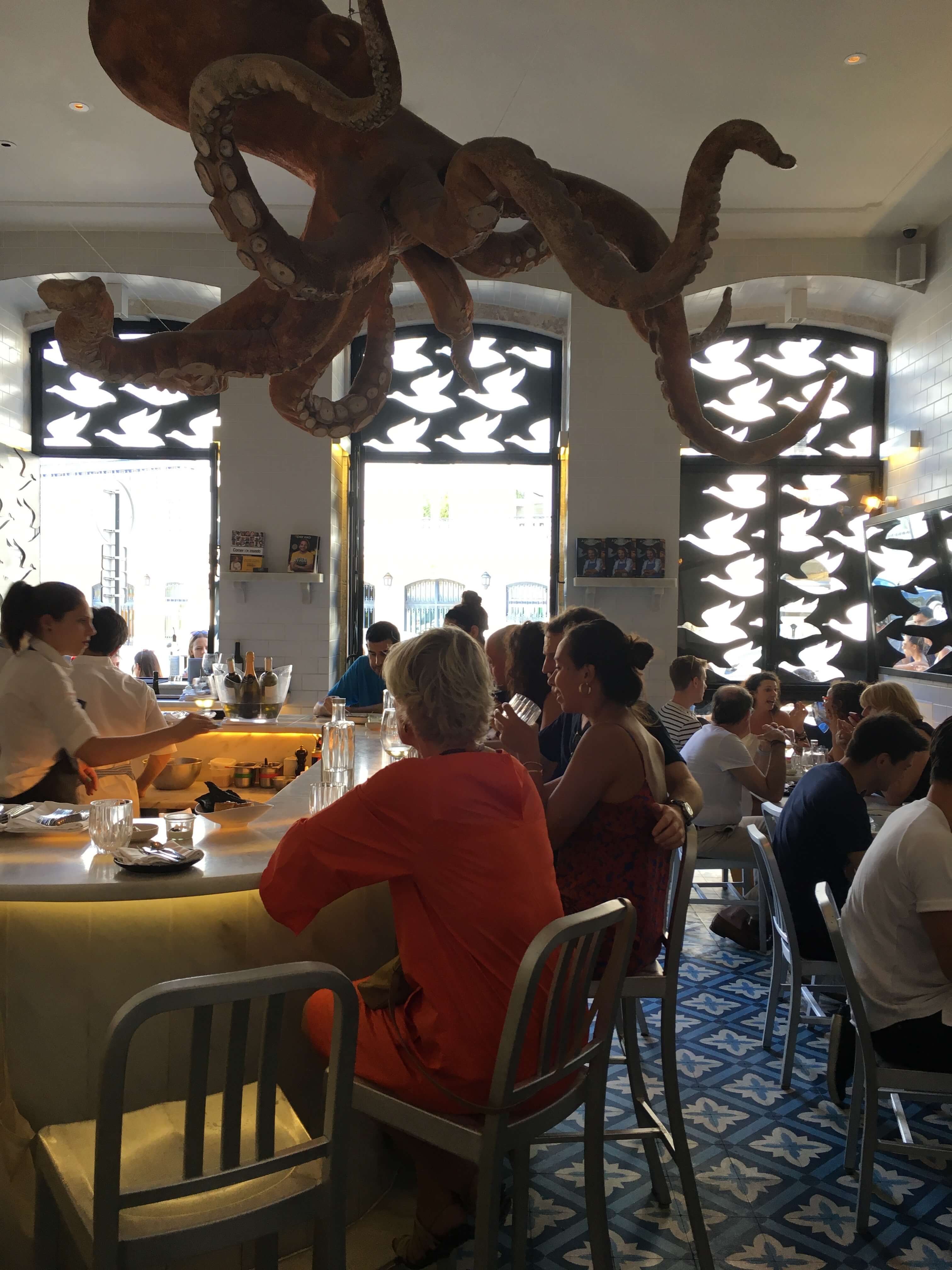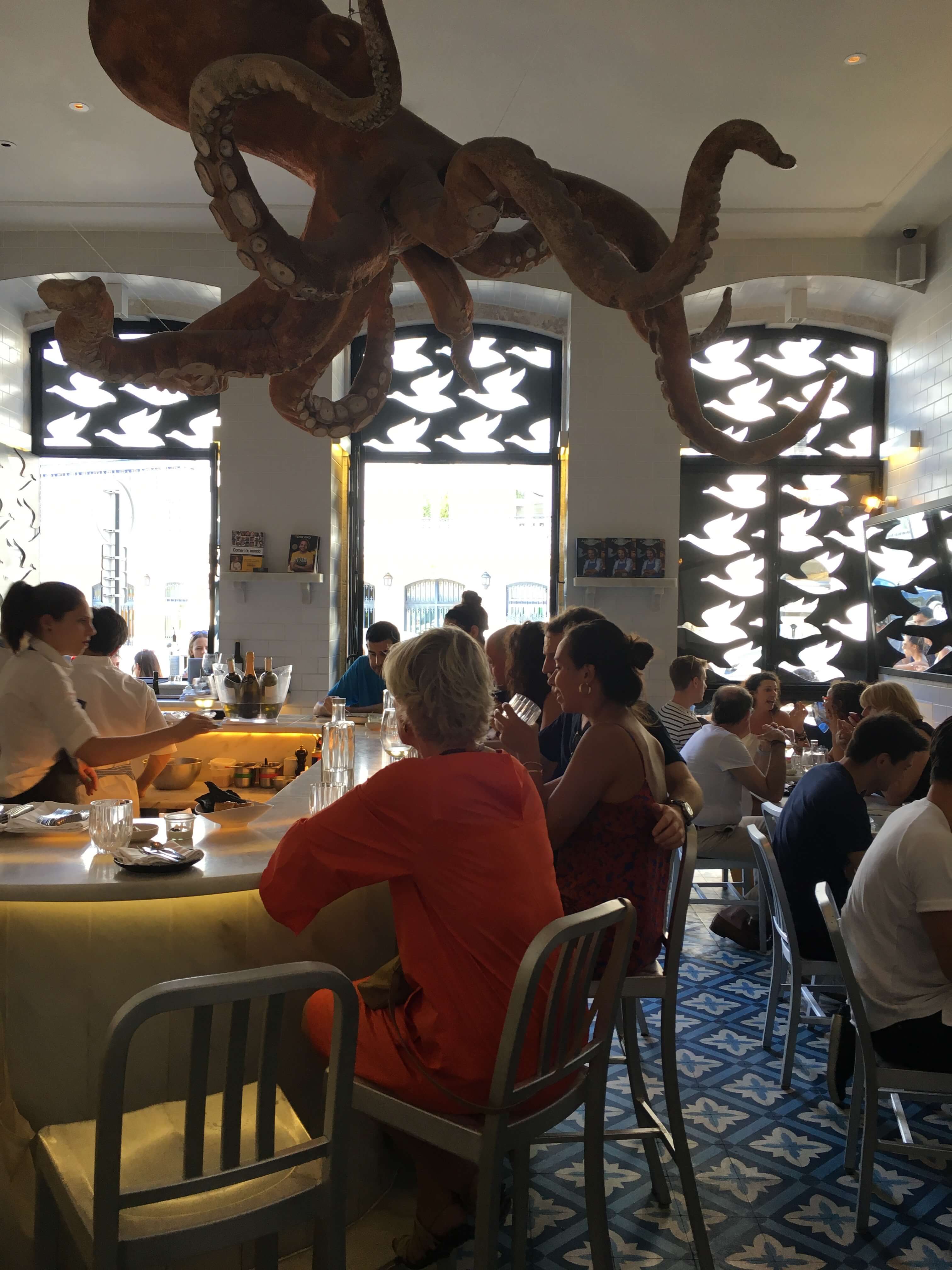 Looking out from a Cevicheria Lisbon
A Cevicheria
Rua D. Pedro V, 129
Príncipe Real
Lisbon
Phone: +351 218 038 815
Hours: Daily – 12:00 to 24:00