Last updated on September 30th, 2022.
A simple, almost unnoticed dish on the island of Oahu sparks a passion to create an exotic elaboration in Munich.
A couple of weeks ago I sat down for coffee with Tom Kruse, Co-Founder of the Restaurant "Aloha Poke", situated in Schwabing, Munich. We talked about quitting his job as a journalist to run his own business in a field he had no experience in.
Tell us about your first experience with Poke.
In 2015 my wife, my two girls and me went traveling to Hawaii. On the island of Oahu we stumbled across Poke, which is bought just over the fish counter in supermarkets. Back in the days when fishermen were hungry in their boats, they would just chop the fish into pieces (Poke) and eat them raw. Later on they would add all sorts of delicious ingredients which are found on the Hawaiian islands, such as seaweed, watermelon, mango, sesame etc. It is a very simple Hawaiian dish for the simple man, nothing you would find in restaurants.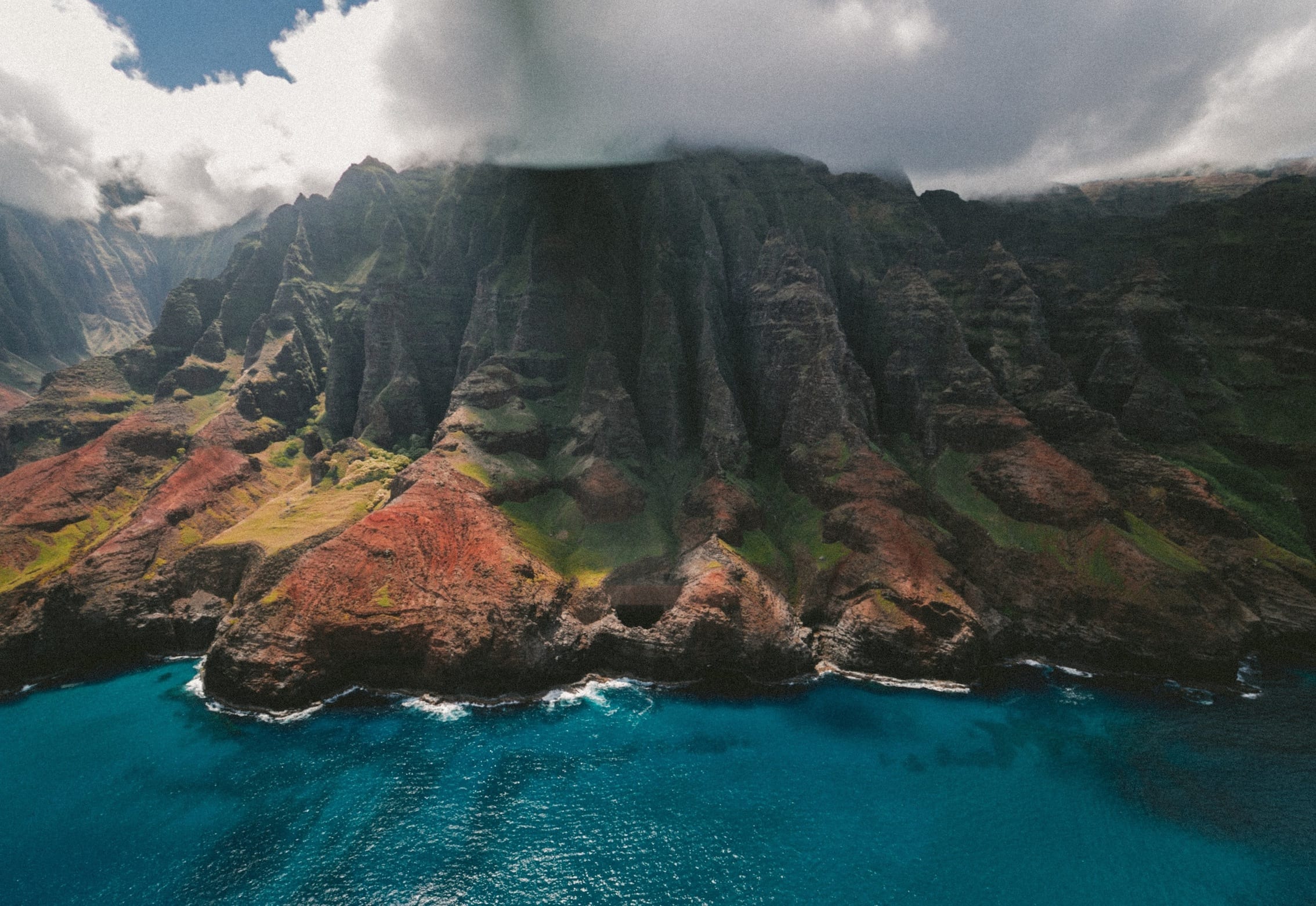 What happened then?
Well, we were so fond of this unique mix of tastes that it kept on sneaking back into our minds. One night in Munich, when we were having dinner and a lot of wine with friends, we started talking about bringing Poke to Munich. From that moment on, the idea was put out and I started writing down a concept. At that time I was still working as a journalist and I knew I had no idea of gastronomy, nor did I know if this was actually going to work out. But in order to talk to someone about this I had to have a clear vision. So I started working on it on the side for half a year. My wife and I created questionnaires for friends to fill out and get their truthful opinions. The reactions were amazing. It felt like passionately blundering into something, just like you blunder into love …
Did you have any help?
After half a year, when I felt that the idea had real substance I approached an old friend of mine, who is extremely experienced and knowledgeable in the field of gastronomy. I knew at that point I needed professional advice in order to go forth or demolish the craze. So I asked Claus Kratzeisen, who worked as managing director of the delicacy store "Käfer" in Munich and as gastronomy director of the famous Munich hotel "Bayerischer Hof".
How did you approach him?
Knowing that his opinion was crucial, I knew I had to give him the full experience. So I prepared four different dishes of Poke together with good Hawaiian beer.
What was his reaction?
He quit his job that year and became my partner. An unconditional reaction.
Tell us about the Aloha Poke concept that you created?
As I mentioned before, Poke is a very simple dish. Our concept was to take this Hawaiian meal and diversify it. Its original ratio of fish and other ingredients is extreme, meaning that the percentage of fish is very high. Adapting this ratio here in Europe would cost a fortune. So we decided to downsize that part, adding a variety of other ingredients that are not common in Hawaii. You start by picking a base, which leaves you to chose from wild rice, white rice or salad and then you move on to fish. You can mix different kinds or simply chose one type. After that you decide on three toppings for example avocado, mango and edamame and then you move on to the sauce and finish off with three toppings such as sesame, chili and goji berries. Can you believe that there are about four million different variations …

Tell us about the charm of your restaurant Aloha Poke.
The interior of Aloha Poke is very carefully designed. We have four colours as a guideline. The combination of our red, orange, yellow and blue stands for the open hearted, fresh, exotic, Hawaiian flair -honouring the birthplace of Poke. We also have a pillar close to the counter, carrying dozens of stickers customers have stuck on the wall and children just love it! Other than that our counter is custom made and beautifully designed by an expert, who also creates work for fairs. We use a lot of wood and concrete in combination and big industrial lamps to shine the light on the delicious ingredients. There is no need for a kitchen because everything is cut early in the morning and freshly served over the counter. It is a place to share and exchange.
What is important to you regarding this business?
It is a whole atmosphere we want to convey. Everything we create should come from a good place. This is ensured by passionate people and a sustainable approach. Being sustainable to us doesn't only mean ensuring a high quality of the product itself but also the working conditions under which the product is sourced. So the chain needs a healthy root in order to maintain the energy we stand for. We also hold the opinion that a good outcome is brought forward by people who are passionate about what they do. We always tell our team to throw their personality in there and to have fun! Everything in our restaurant is made with a lot of care and shares this holistic energy. The craftsman who created the counter brings us the "bird-of-paradise" flowers because he feels they fit really well. He does this voluntarily. These deeds mean a lot to us.
You do also have a passion for fishing ...
Yeah, event though I haven't fished for quite some time. It is something that I used to do with my mother when I was a child. She grew up at a lake close to Munich and is very passionate about fishing. It was our thing, something I could do with her without my siblings and dad. You have to know I'm quite impatient. Fishing guides me into a calm state. And you learn a lot about appreciation. When you kill a fish with your own hands there is an instant connection, which remains leading you to cherishing it very differently. I believe that having a place where you can phase out is essential, especially in this day and age. I try to take my oldest daughter fishing and she enjoys it. Just like I did, with my mom.
What's the future of Aloha Poke in your eyes?
Our vision is to ensure high quality no matter where you find our restaurants. We are planning on taking the concept to other cities. And people should always feel the spirit of Aloha Poke – a place where we want people to feel at home.
Is there something you would like to add?
Try something you would never try. I once tested myself by mixing all sorts of ingredients I would never pick. I made a bowl with white rice, celery, cucumber, tofu and added a few more things. Then I poured myself a glass of wine and prepared myself for disappointment. Who knew that it would turn out the other way around. It was such an interesting and fun experience because the mix makes it so diverse and unique, that you might be surprised. It is like that one visit to the candy store as a child. That whole world of colourful sweets, one different to the other explodes in your face and you just can't get enough of knowing you have that various world to chose from …
Visit Aloha Poke here: https://www.aloha-poke.com/