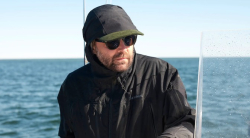 Latest posts by Christian Anwander
(see all)
Fly fishing is a pursuit that often leads anglers into challenging and unpredictable weather conditions.
To fully enjoy these adventures, having the right gear is essential. The Simms M's Bulkley Insulated Wading Jacket is designed to be that essential gear, offering top-notch protection and comfort for fly fishing enthusiasts. In this review, we'll delve into the jacket's specifications, features, and what sets it apart as an exceptional wading jacket.
Disclaimer: Some of the links in this article are affiliate links. If you click on one of them and end up purchasing a product we earn a small commission at no extra cost for you. We only recommend products we believe in ourselves. Learn more here.
Simms M's Bulkley Insulated Wading Jacket: Specifications and Features
The facts:
2 layer Gore-Tex fabric
PrimaLoft insulation
Adjustable hood
Handwarmer pockets
Vertical chest pockets
Sizes: S to 3XL
Color: Black
Price: $499.95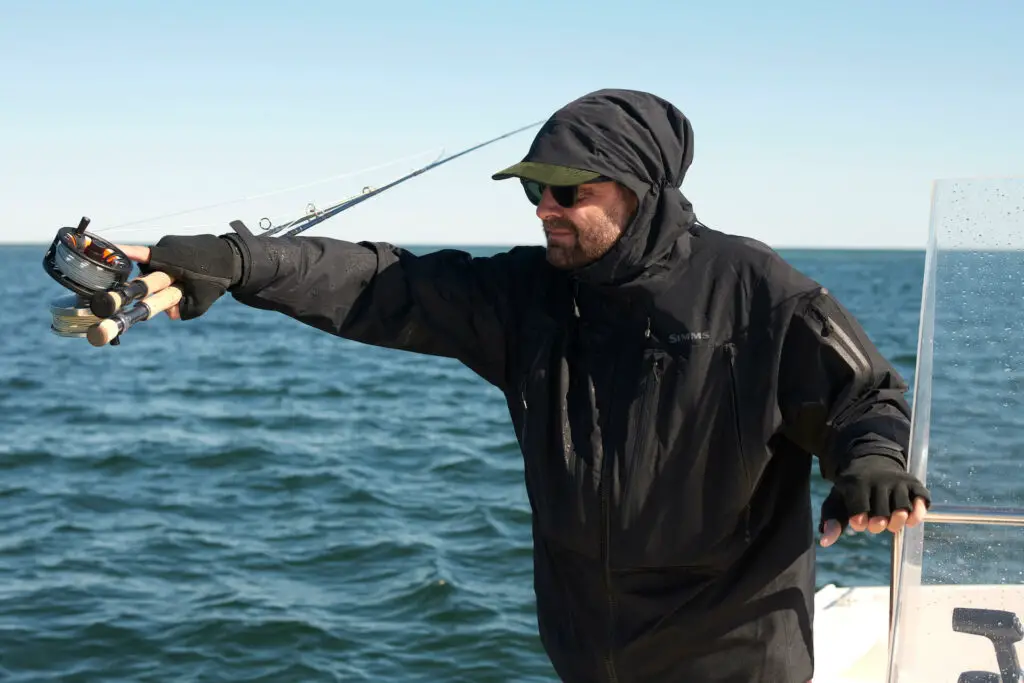 Let's start by exploring the key specifications and features that make the Simms M's Bulkley Insulated Wading Jacket a standout choice for fly fishing:
Material and Construction
The Bulkley jacket is constructed from 2-layer GORE-TEX® Pro Shell fabric, known for its exceptional waterproofing and breathability. This fabric provides reliable protection against the elements while allowing moisture to escape, keeping you dry and comfortable.
PrimaLoft® Insulation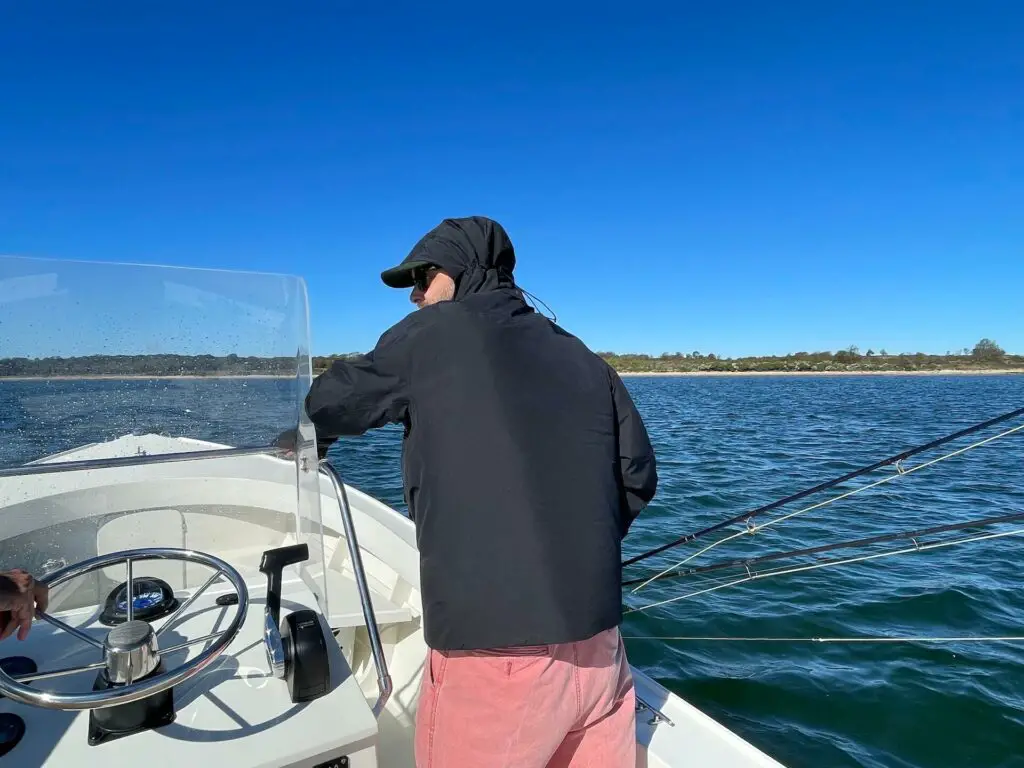 What sets the Bulkley apart is its PrimaLoft® Silver Insulation, offering lightweight warmth without adding bulk. This insulation is strategically placed to provide core warmth where it's needed most. When you're fishing in really cold weather you can always add another layer (or two) underneath the jacket. The insulation makes the Bulkley a great choice for all seasons from fall to spring but obviously too warm for the summer months.
Design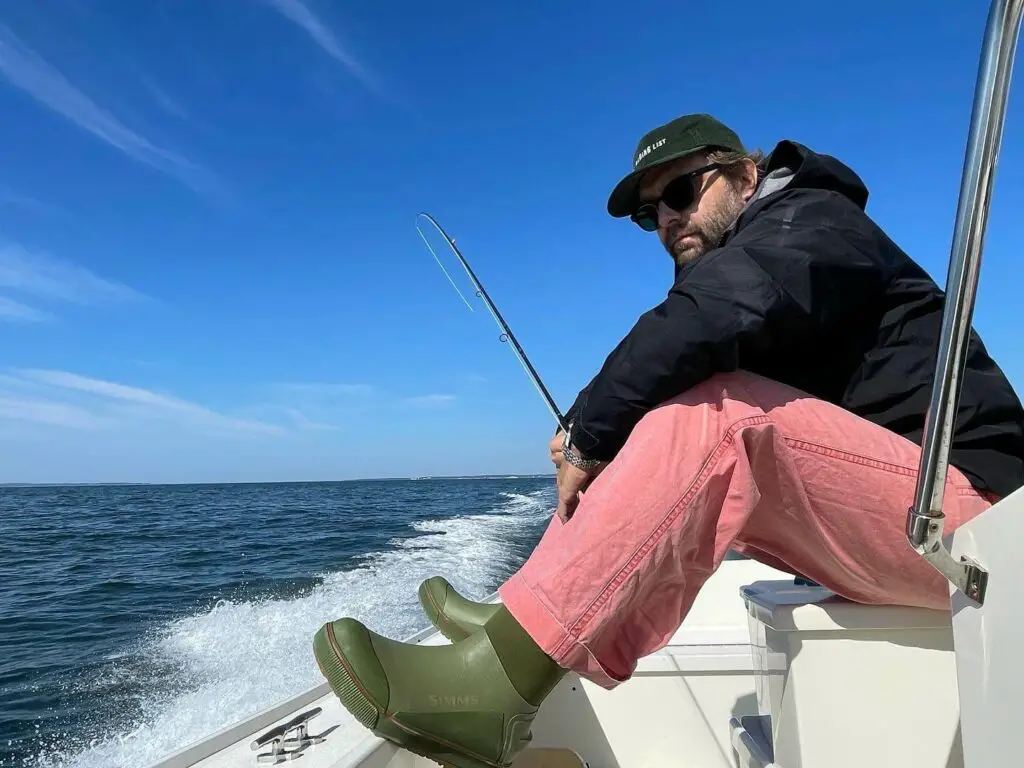 Simms has designed this jacket with angler-specific features, including a streamlined fit, watertight cuffs, and a storm hood designed to fit over a cap or hat. The jacket also features articulated sleeves for unrestricted casting motions. The Bulkely also features a highly adjustable hood that also works great if worn over a hat.
Waterproofness
While the Bulkley's shell fabric provides excellent waterproofness thanks a Gore-Tex membrane, the front zipper is only water resistant. Considering the Bulkley is a cold weather jacket where rain is often in play, it would definitely be nice to see the zipper upgraded to a fully waterproof one.
Pockets and Storage
The Bulkley Insulated Jacket offers ample storage with zippered chest pockets and handwarmer pockets, providing secure and easily accessible spaces for your essentials, such as fly boxes, leaders, and small tools.
Why the Simms Bulkley Jacket is Great for Fly Fishing
The Simms M's Bulkley Insulated Wading Jacket is tailored to the needs of fly fishermen. Here's why it stands out as an exceptional choice:
Superior Insulation: The PrimaLoft® Silver Insulation offers exceptional warmth without adding bulk, ensuring you stay comfortable during long hours on the water.
Waterproof and Breathable: The GORE-TEX® Pro Shell fabric provides the highest level of waterproofing and breathability, keeping you dry and preventing overheating.
Thoughtful Design: Angler-specific features such as articulated sleeves and ample pockets make this jacket practical for a day of fly fishing.
Durability: Simms is known for producing gear that can withstand the rigors of the outdoors, and the Bulkley Jacket is no exception.
Pros and Cons
PROS:
Exceptional warmth with PrimaLoft® Silver Insulation.
GORE-TEX® fabric for top-tier waterproofing and breathability.
Thoughtful angler-specific design features.
Highly adjustable hood
CONS:
Limited versatility due to insulation of the jacket
The Bulkley is a heavier wading jacket (due to its insulation)
The front zipper is only water-resistant. An upgrade to a waterproof one would be nice
Conclusion on the Simms Bulkley Wading Jacket
The Simms M's Bulkley Insulated Wading Jacket is a remarkable piece of gear designed to elevate your fly fishing experiences, especially in colder and wetter conditions. Its combination of PrimaLoft® insulation, GORE-TEX® Pro Shell fabric, and angler-specific features sets it apart as a top-tier wading jacket. While it comes at a premium price, its performance, durability, and comfort make it a worthwhile investment for dedicated fly fishermen who refuse to let the weather dictate their angling adventures. The only upgrade that would make this jacket even better would be a fully waterproof main zipper.
Frequently Asked Questions
Is the Simms Bulkley Insulated Wading Jacket suitable for all-season use?
While the jacket provides excellent warmth, it may be too insulated for hot summer days. It excels in colder and wetter conditions.
How should I care for and clean the Bulkley Jacket to maintain its performance?
Follow Simms' care instructions for best results. Regular cleaning and DWR treatment will help preserve its waterproofing and breathability.
What sizes are available for the Simms M's Bulkley Insulated Wading Jacket?
The jacket is available in various sizes ranging from S to 3XL, ensuring a proper fit for anglers of different body types.