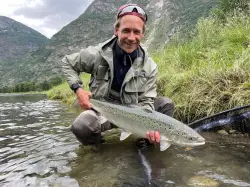 Latest posts by Leonard Schoenberger
(see all)
For the seasoned fly angler, a wading jacket is more than just a protective shell against the elements.
It's a veritable command center, allowing quick access to essential gear and tools in the heat of the cast. At the heart of this functionality lies the jacket's pocket and storage design. Let's dive into the intricate world of pockets and storage in wading jackets and understand their significance.
Why Pockets Matter
When waist-deep in a river, the last thing an angler wants is to fumble around for a necessary tool or fly. Well-designed pockets ensure that every piece of equipment has its rightful place, reducing time spent searching and increasing time spent fishing.
Types of Pockets in Wading Jackets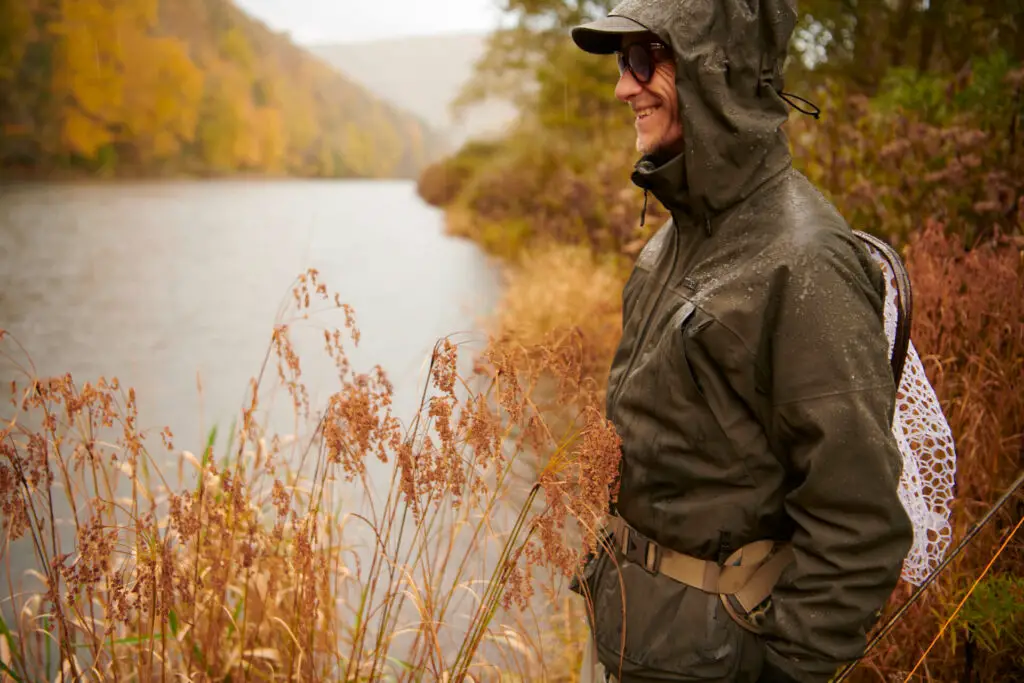 Chest Pockets: These are the primary storage areas in most wading jackets. They are large enough to hold fly boxes, leaders, and other essentials. Many have subsections or smaller pockets inside for better organization.
Handwarmer Pockets: Located behind the chest pockets, these fleece-lined pockets offer a cozy respite for cold fingers, crucial in colder climates.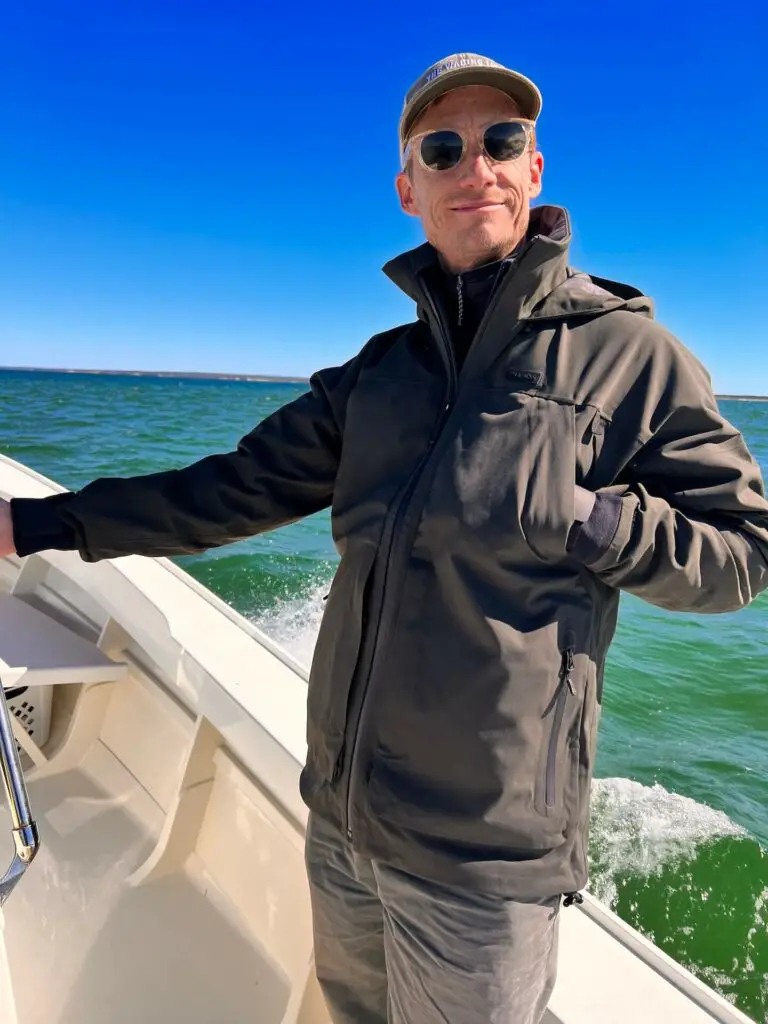 Interior Pockets: These pockets provide secure storage for valuables like car keys, licenses, or smartphones. They're often zipped and waterproofed for extra protection.
Gear Attachment Points: While not pockets in the traditional sense, many wading jackets incorporate D-rings or loops to attach tools like hemostats, retractors, or zingers.
Back Pockets: Though less common, some jackets include a large pocket at the rear, useful for storing gloves, hats, or even a hydration pack.
Materials and Waterproofing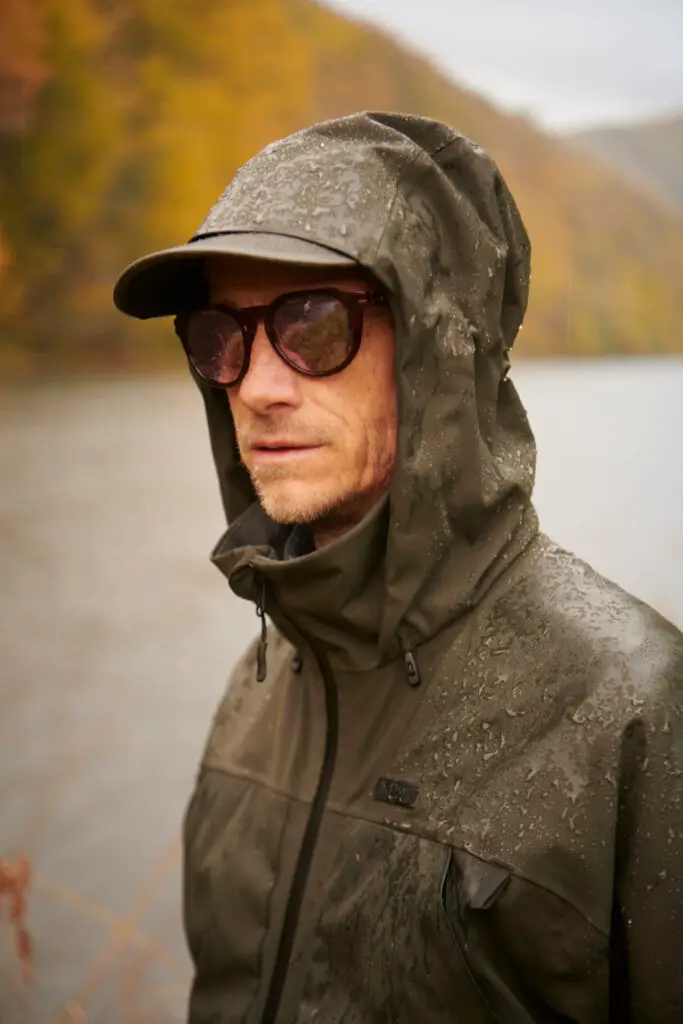 The best pockets are not just about space; they are also about protection. Waterproof or water-resistant pockets ensure that the contents remain dry, even during a downpour or if you take an accidental dip. YKK zippers, storm flaps, and seam sealing are standard features that enhance the waterproof nature of pockets.
The Balance of Access and Security
For a fly fisher, rapid access to gear is just as important as ensuring it doesn't fall out. This balance is achieved through a combination of zipper closures, Velcro flaps, and magnetic systems. While zippers provide maximum security, magnetic pockets can be easily opened and closed with one hand, making them highly convenient.
Streamlined vs. Bulky Designs
Not all anglers want the same thing from their jacket's pockets. While some prefer expansive, boxy pockets to hold a multitude of fly boxes, others opt for a more streamlined design to reduce snags and maintain a sleek profile.
Consider Your Fishing Style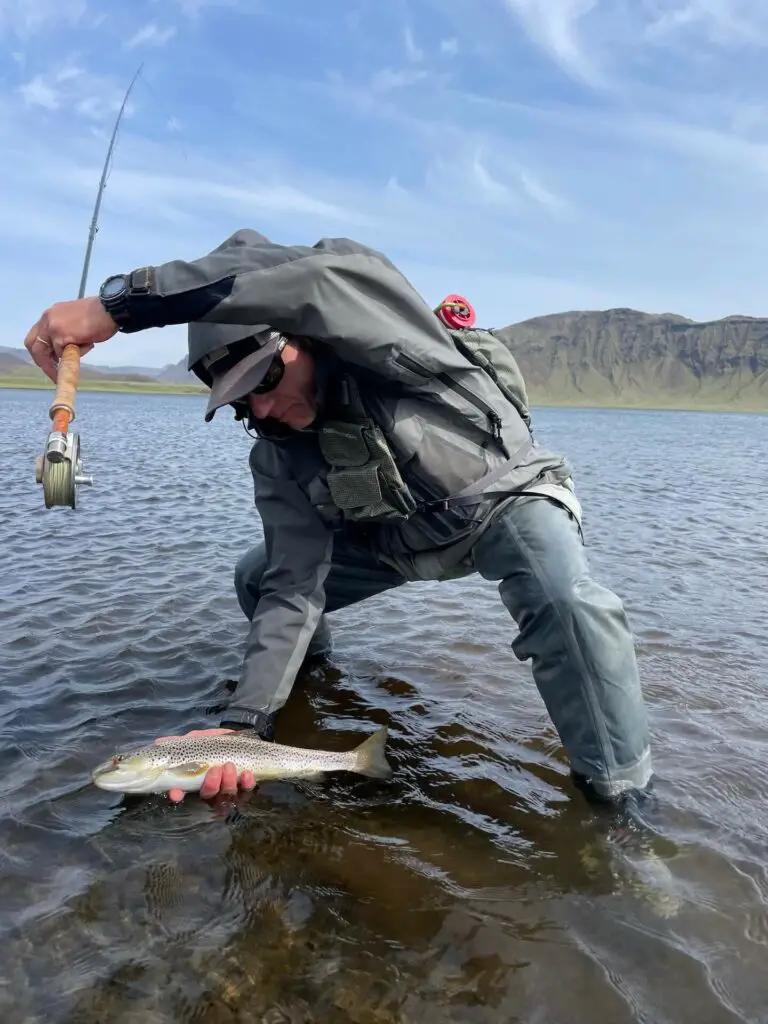 When choosing a wading jacket, consider the type of fishing you'll be doing most:
Stillwater Anglers might need less on-the-go storage since they can keep gear nearby.
River and Stream Anglers often move around and wade deeper, necessitating comprehensive pocket solutions and gear attachment points.
The Future of Pocket Design
With advancements in technology and materials, the future of pocket design in wading jackets looks promising. We can expect innovations like:
Modular Pocket Systems: Allowing anglers to customize pocket layouts.
Tech-friendly Pockets: Specifically designed pockets with waterproofing and shock absorption for smartphones or cameras.
Eco-friendly Materials: As the world becomes more environmentally conscious, we can anticipate pockets made from sustainable or recycled materials without compromising their functionality.
Wrapping Up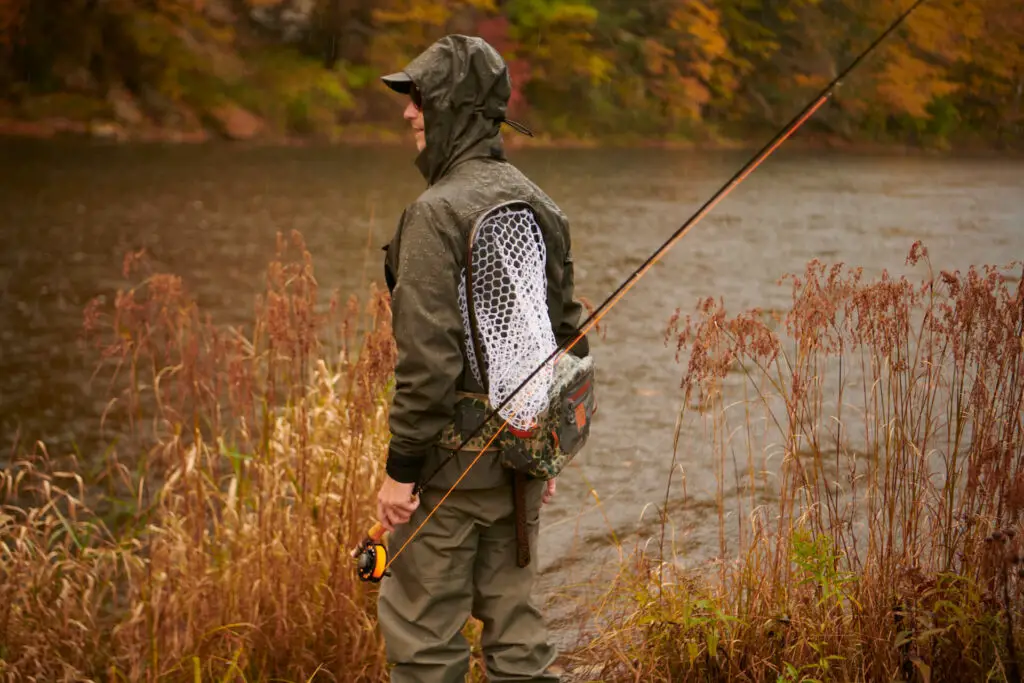 In conclusion, the pocket and storage design of a wading jacket can significantly impact an angler's experience. By understanding the intricacies of these designs, you can select a jacket that aligns perfectly with your needs, ensuring a seamless fly fishing adventure.
FAQs: Pockets and Storage in Wading Jackets Guide
Can I add additional pockets to my existing wading jacket?
While it's technically possible to sew or attach additional pockets, it might compromise the jacket's waterproofing. However, there are aftermarket pocket systems available that can be strapped onto jackets.
How do I ensure the longevity of the zippers on my jacket's pockets?
Regularly clean the zippers to remove grit and debris. Lubricating them with a zipper lubricant can also enhance their lifespan.
Are magnetic pocket closures reliable, or do they risk opening unintentionally?
High-quality magnetic closures are robust and don't open easily with regular movements. However, they do allow for quicker one-handed access compared to zippers.
What should I do if the inner lining of my pocket gets a tear?
Small tears can be patched up using repair tapes or patches specifically designed for outdoor gear. For larger damages, consider consulting the jacket manufacturer or a professional repair service.
Can I use the back pocket to store fish temporarily?
It's not recommended. Even though some back pockets might be large enough, they're not designed for this purpose. Using a stringer or a creel is a better option for holding fish.