Last updated on August 22nd, 2023.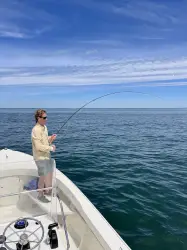 Latest posts by Leonard Schoenberger
(see all)
Your fishing experience is nothing short of uncomfortable if you are not equipped with the appropriate gear and attire while out on the water.
Having the right set-up when you are facing various weather conditions while fly fishing will definitely help you have the best experience out there. One of the most important pieces of gear when fly fishing, are high quality wading socks.
Sportfishing, evidently, involves a lot of interaction between you and the water body you are angling in. With that being said, you are going to need something that's going to protect your body, particularly your feet, from blisters and the cold temperatures you are exposed to—and that something is a pair of wading socks, an important garment to have as a fly-fisher. best
Whether you would like to fish under the hot summer sun or the cold and harsh winter weather, you can truly count on a quality pair of wading socks to pull yourself through. 
Table of contents:
Best Wading Socks Quick Answer List
Important Features of Fishing Socks
Review of the Best Fishing Wading Socks
10 Best Fishing Socks Quick Answer List
1. Best Budget: Carhartt Men's Arctic Heavyweight
2. Best Wet Wading Socks: Simms Guide Wet Wading Socks
3. Best Winter Wading Socks: Sealskinz Unisex Cold Weather
4. Best Waterproof: SuMade 100% Waterproof Socks
5. Best Merino: Simms Merino Thermal OTC Sock
6. Best Nylon Socks: Orvis Wader Socks
7. Best Women's: Simms Merino Midweight Hiker Sock
8. Best with Gravel Guards: Patagonia Yulex
9. Best Thin Neoprene: Korkers I-Drain Neoprene 2.5mm
10. Best Thick Neoprene: Frictionless 3mm Wader Socks
Why Do You Need Wading Socks?
While it is indeed fun to jump into the water and be one with nature while you are sportfishing, it's actually quite dangerous to do so if you don't have the right wading socks or if you opt to go bare feet. Most water bodies, especially rivers and streams, are stocked with debris, gravel, and stones, exposing your feet to abrasions and blisters. 
Some anglers prefer to use sandals without socks, but for the frequent wet waders, a wading boots and socks combo is recommended. It is a foolproof way to prevent chafing and it also helps in ensuring that you would have the perfect fit with your wading boot. It also helps prevent rocks and gravel from entering the top openings of your boot, so you can say goodbye to uncomfortable pebbles luring their way inside your shoes. 
In fly fishing, the best way to have great chances of catching fish in the spots that you are targeting would be to get into the water. Wading is a great way to cover every part of the water body you are fishing in, but in order to make it an enjoyable experience, you would need to have a good pair of wading socks to accompany you.
Important Features to Consider When Buying Fishing Socks
Wading socks aren't just your typical, average-day cotton socks that you can just buy from any marketplace. And like all other gear, clothing, and equipment needed for fishing, you also need to be mindful of how to choose the best wading socks for you. 
While its use all boils down to how far it can keep you snug, especially on longer journeys, there are still quite a few other factors that you need to consider when choosing which one is suitable for you and your angling habits. Here are some of the most important ones that you need to keep in mind:
Comfort: When choosing the best wading sock to accompany you in your wading journeys, the comfort it gives should be at the top of your list. For longer wading times, choose a pair of wading socks that you would feel you are comfortable with so that you won't be distracted by the uneasiness that you get when you are in the water. The best route to go is to choose a pair with flat seams and padded soles. 
Warmth: When there is water, there lies the presence of cold, so a great pair of socks should be able to keep you warm at all times. Note that the thicker the material, typically neoprene, the warmer the sock would be. There are also other variations that could cater to your angling needs when you are in a place where the water temperature is freezing.
Breathability: Materials aside, breathability is also important when you are choosing a suitable one for you. While it's important to pick ones that will always keep you warm, it is also fairly essential that you choose one that will give you this but with adequate breathability. This will help ensure that you do not overheat during a long hike.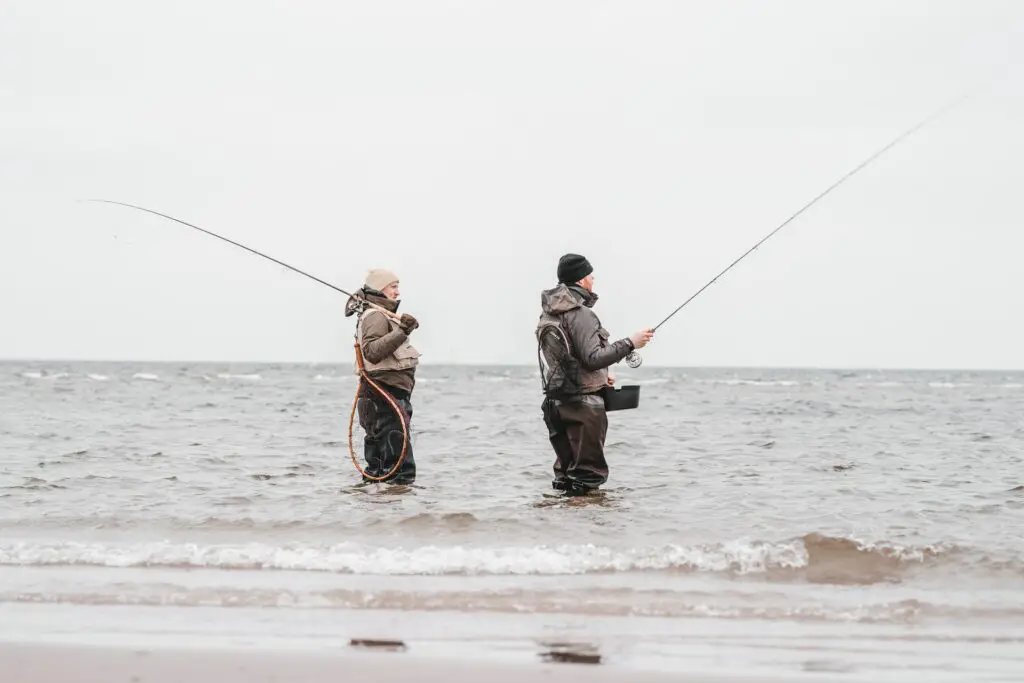 Types of Fishing Socks
Now that you have an idea of what are the essential features that you need to look for when choosing the right pair of wading socks, let's talk about the types of fishing socks you might encounter while browsing. If you are a frequent fly fisher, then it's important to own both types, especially when you fly fish all year round.
Wet wading socks are best for summer fly fishing when the water temperatures are hot. These ones are made from neoprene, a material that's great for keeping you warm and comfortable in the water during hot seasons.
Wader socks are worn with a wader and are essentially great for fishing in waters that are too cold to wet wade in. Fly fishing seasons are usually set on weather conditions like this, so it's important to have a pair for good measures.
If you are wondering what material to choose, merino wool is a great choice and it's one of the best. It dries fast, blocks odors, is soft and comfortable, and has natural moisture-wicking properties.
Notice: The Wading List is reader-supported. We take part in the Amazon Associates Program and earn a small commission at no extra cost for you if you end up making a purchase. We only recommend products we are convinced of and use ourselves. Thanks!
10 Best Traditional Wading Socks 2023
Now, without further ado, here are some of the best pairs of wading socks for fishing on the market today. Scroll through and discover what you think is best suited for you and all your angling needs!
Starting with the one that's typically less harmful to your wallet, the Carhartt Men's Arctic Heavyweight are a great choice for occasional fly fishers who don't want to spend much. The pair is made with 68% Wool, 23% Nylon, 1% Spandex, and 8% other fiber—all fused into a product that also features an anti-odor technology.
The Carhartt Men's Arctic Heavyweight's ankle stabilisers and compression arch help the socks to be securely fit, without sacrificing the softness and comfort that it gives.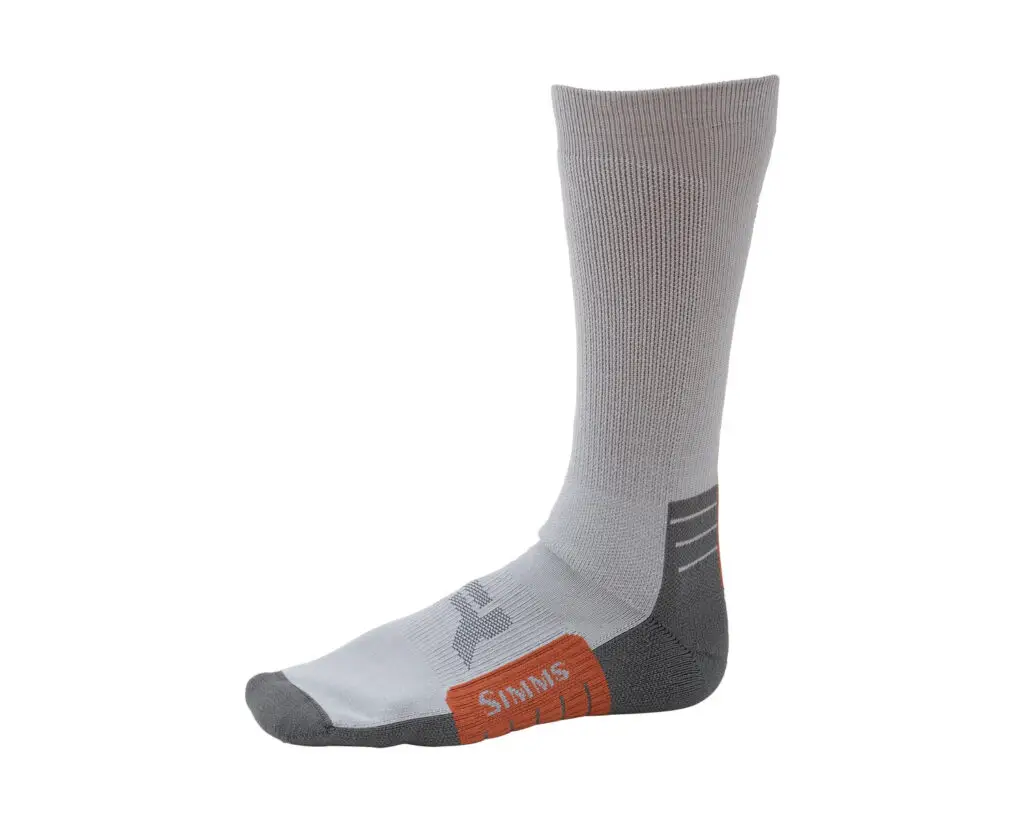 The Simms Guide Wet Wading Socks are your best bet for wet wading, as it is made from quick-drying hydrophobic materials. It features a cushioning and anti-abrasion build that will protect your feet and keep you comfortable in cool summer conditions.
The Simms Guide Wet Wading Socks are also odor-resistant and have a Right Angle® arch support that will significantly enhance your underwater terrain experience while fly fishing.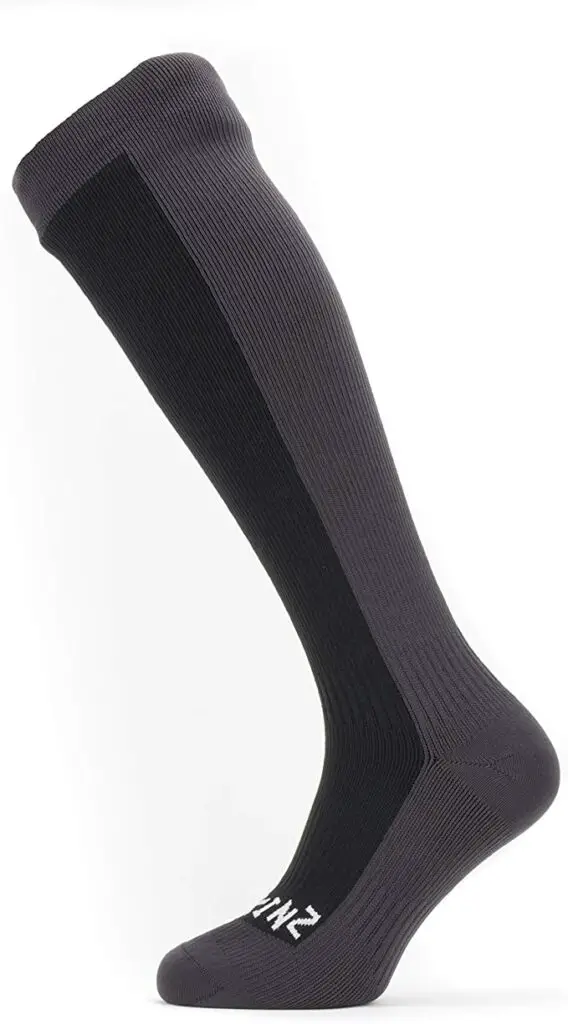 Fly fishing in the cold requires you to have the right fishing gear and garments to keep you warm and comfortable. With the Sealskinz Unisex Cold Weather's waterproofing innovation and technology, it proves to be one of the best winter wading socks in the market when it comes to fly fishing in harsh and cold weather conditions. Sealskinz offers the best waterproof socks that also offer premium breathability. Their three-layer technology is formed with a hydrophilic membrane between a merino wool interior and nylon exterior, which ensures you a cool, dry, and comfortable fly fishing experience amidst the cold. 
The merino wool lining helps with moisture control and the pair also features flat toe seams that prevent rubbing. The Sealskinz Unisex Cold Weather exude the perfect balance of warmth and breathability that can also help you prevent frostbite, blisters, and numb feet. 
SuMade's socks are one of the best choices for those who want optimum waterproof and breathability especially for fly fishing in rainy or snowy conditions. It features a membrane that's not only 100% waterproof and breathable, but is also great for preventing moisture penetration into the lining area. With its good moisture conductivity, it allows your feet to breathe without compromising the comfort and warmth it gives. 
The SuMade 100% Waterproof Socks also feature a cushioned toe, heel, and footbed that has a great shock resistance against pressure and friction. Add to that, its seamless edges prevent the yarn from chaffing and irritating your skin, so you can wave those blisters goodbye. 
Merino wool is the best option out there when it comes to the kind of material you need to consider in choosing the right pair of wading socks. It offers all-around thermal regulation and moisture-wicking properties, as well as it is lightweight and breathable—the features that you need to keep in mind when you want a pair that's great during the winter months. Not only that, but it is also perfectly capable of keeping you cool and comfortable during warm days. 
It is also odor-resistant and features reinforced midfoot support. The Simms Merino Thermal OTC S has excellent moisture management and ensures an itch-free experience wherever you are fishing.
If you're not fully sold on a merino sock, then try these Orvis Wader Socks that are built with just the right merino to wool ratio. It also holds a hint of Spandex unite in its knitted construction, with padded soles that will keep you comfortable during long journeys. The nylon material is strategically placed at the heel and toe, which adds to its durability.
For all the lady anglers out there, you might be drawn to the Simms Merino Midweight Hiker Sock, a stylish and comfortable pair that offers cushion in high-impact areas. It has natural wicking features and is also odor resistant. It's built with merino wool as well, the best material to choose when you want a premium fly fishing experience while out and about in the water.
If you want to choose something that's already built with gravel guards, then consider these Patagonia Yulex Wading Socks. Patagonia's line uses about 87% recycled materials, with this one made with 85% natural rubber and 15% synthetic rubber by polymer content, a greener alternative to the neoprene rubber that they initially used way back in 2015. 
The gravel guards are styled fold-down and attached to the boot laces with hooks. It's perfectly comfortable and lightweight as well, featuring a minimalist style with durability that is great for wet wading.
The Korkers I-Drain Neoprene 2.5mm is perfect if you are looking for something that's on the lighter side but is still well made with quality materials. It's form-fitting, comfortable, lightweight, with a perforated footbed that excellently and instantaneously drains water out—just the perfect thing to have to say goodbye to swamp foot.
Although not waterproof, these Frictionless 3mm Wader Socks are your best bet if you want something with a frictionless exterior that could slide easily in or out of boots or waders without chafing or bunching up. It offers a 3mm neoprene core along with its three layers of insulation that can provide you comfort under any weather conditions. 
The Frictionless 3mm Wader Socks are made with a heavy-duty poly grid for maximum protection and comfort that balances heat and insulation, even without waterproofing abilities—the best choice for wet wading.
Conclusion on the Best Wading Socks
Now that you know all about wading socks and the features that you need to keep in mind when choosing one, it also all boils down to how frequently you go fly fishing and what are the usual conditions you are angling in. When you try to put all these factors together and see what suits you best, it's going to be easy for you to figure out which one to choose. Nevertheless, fly fishers are recommended to have a pair of both wet wading and wader socks ready at hand all-year round.
Notice: The Wading List is reader-supported. We take part in the Amazon Associates Program and earn a small commission at no extra cost for you if you end up making a purchase. We only recommend products we are convinced of and use ourselves. Thanks!