Last updated on September 30th, 2022.
A small group of pacific northwest bamboo fly rod makers and collectors assemble each spring to inspect and cast bamboo fly rods. 
This year's event was held in Redmond, Washington on a sunny day tucked into a week of rain. God must fish bamboo.


Ad
There were plenty of classic rods from makers like F.E. Thomas, Granger and Heddon, Leonard, Orvis, Payne, Summers, Thomas and Thomas and Winston.  Washington State rodmaker Mike Monsos was there as were a number of do it yourself rodmakers.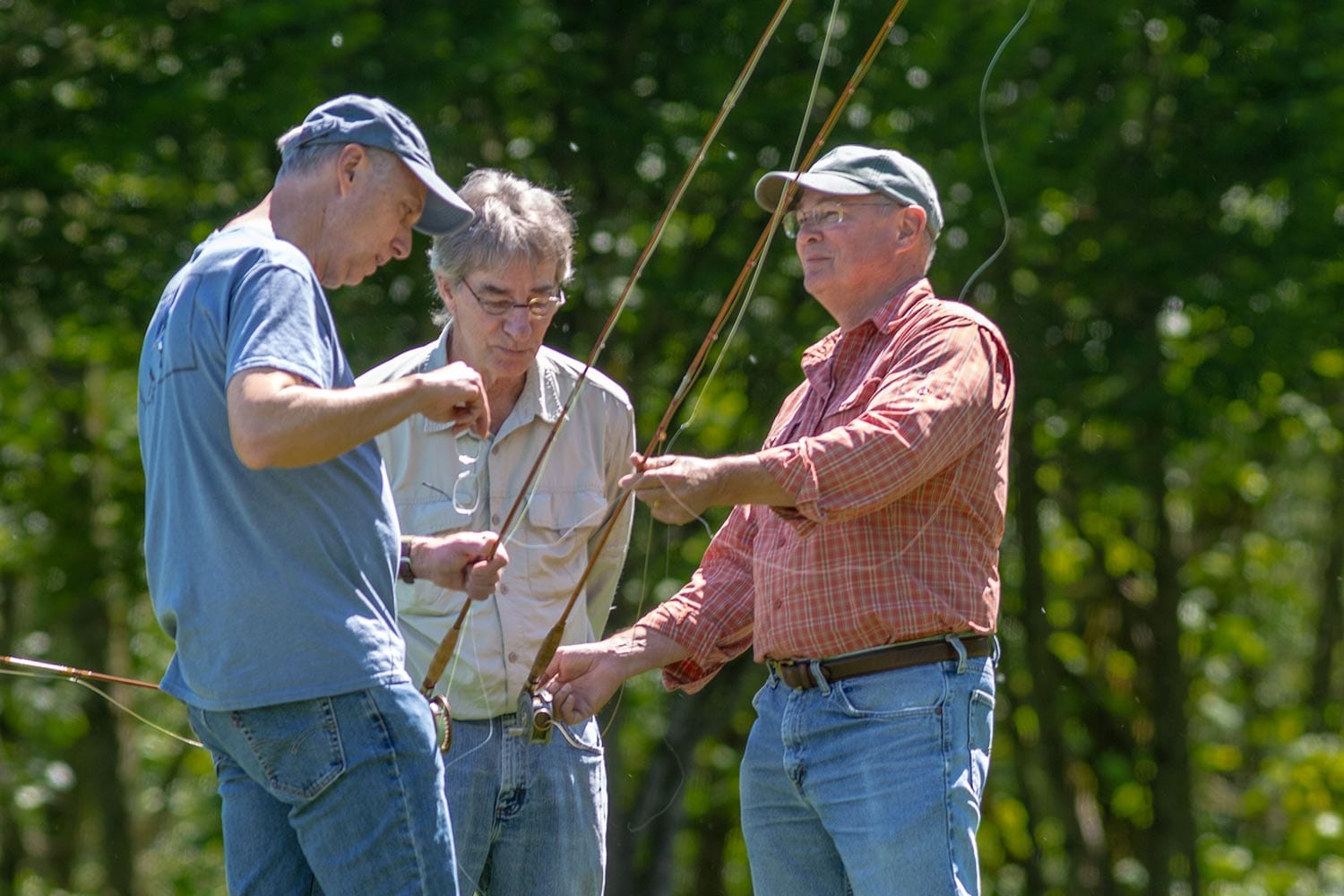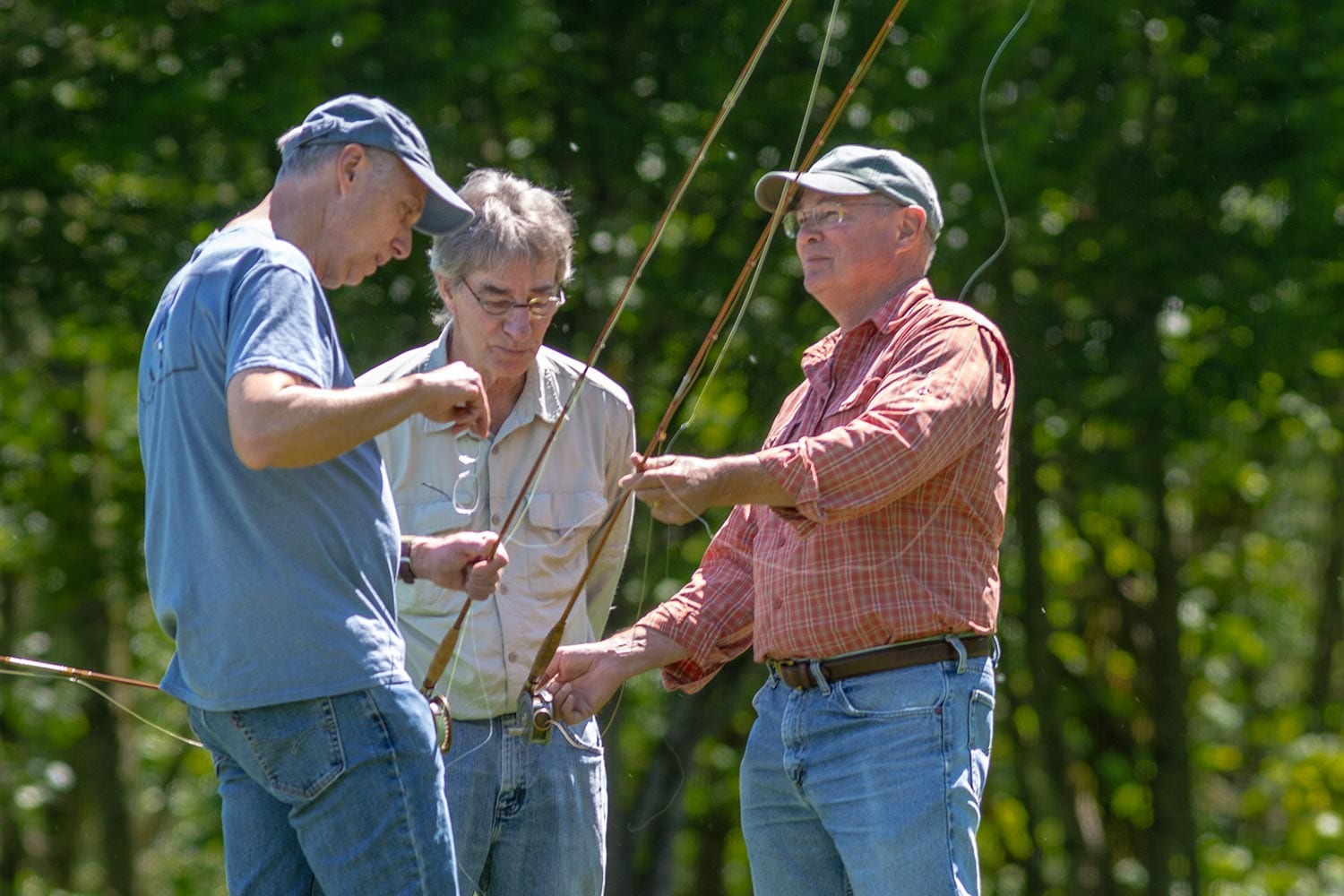 Bamboo fly rod enthusiasts gathering
One attendee makes a rod a year for his own use. He's had plenty of practice.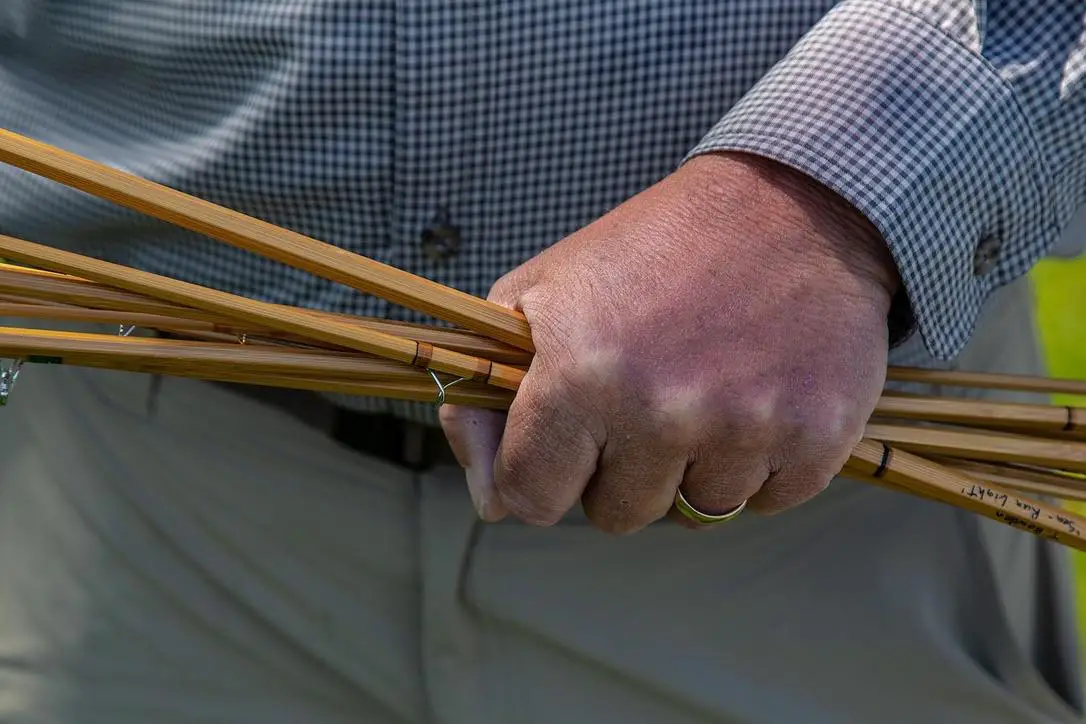 Fly rods in the hand of a collector and maker
I love the attention to detail which goes into bamboo. You can usually identify the maker and grade of rod by the thread wraps. This is a Granger Favorite with characteristic wraps of black and white jasper tipped with gold and intermediate gold wraps.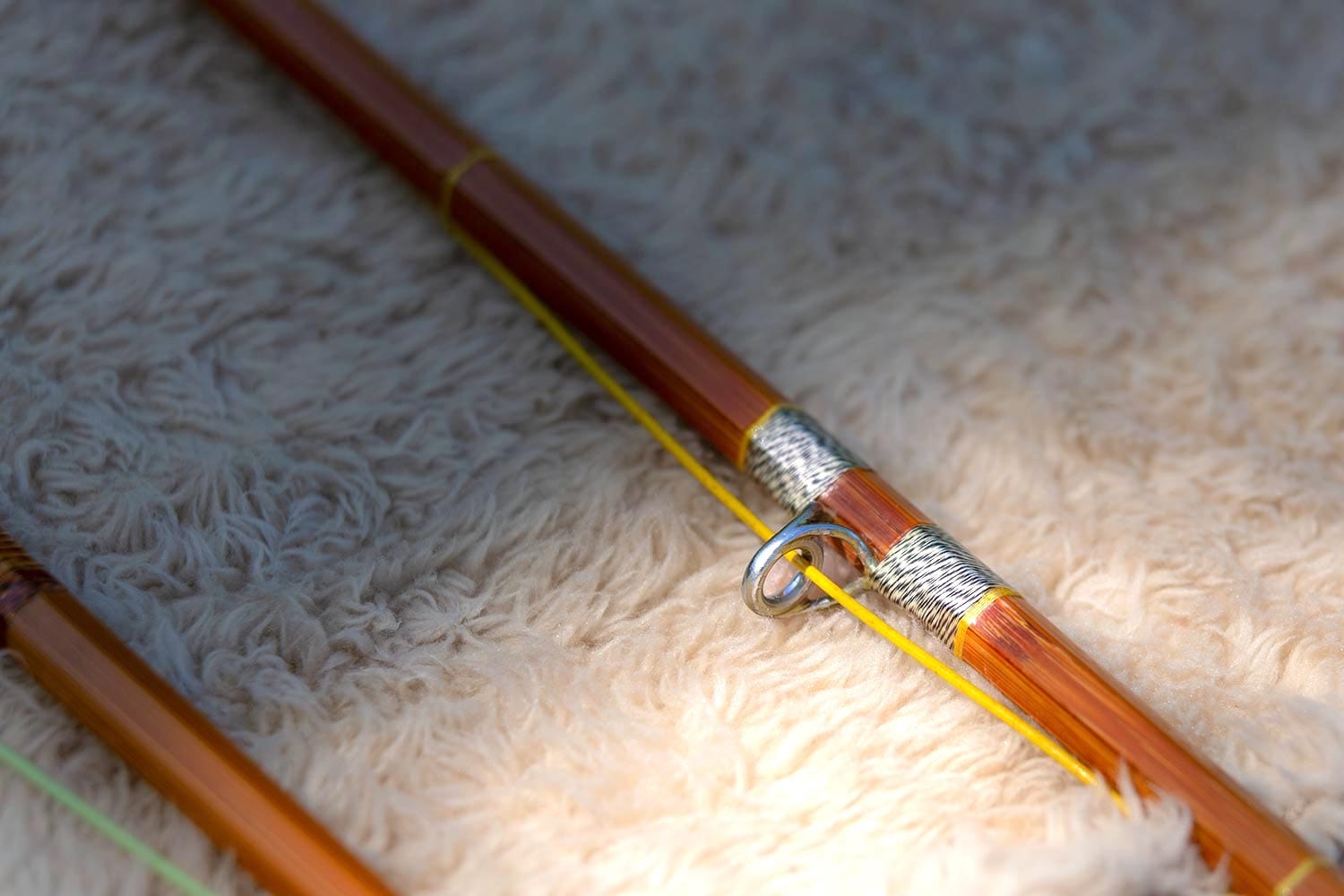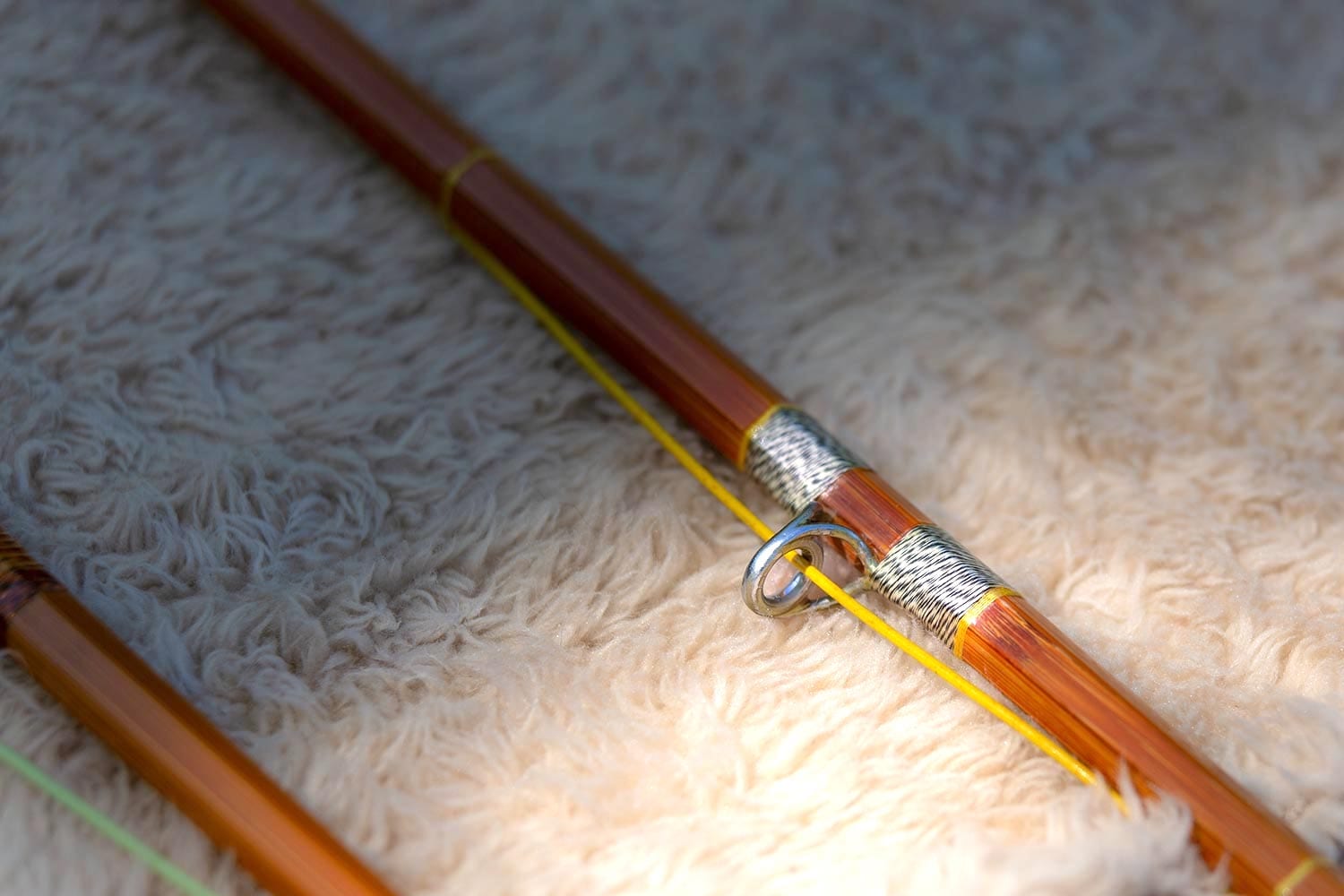 Thread wraps of a Granger Favorite bamboo rod
Classic bamboo deserves a classic reel. I usually pair mine with Pflueger Medalists but many other collectors at the Bamboo Fling had a preference for the House of Hardy or JW Young.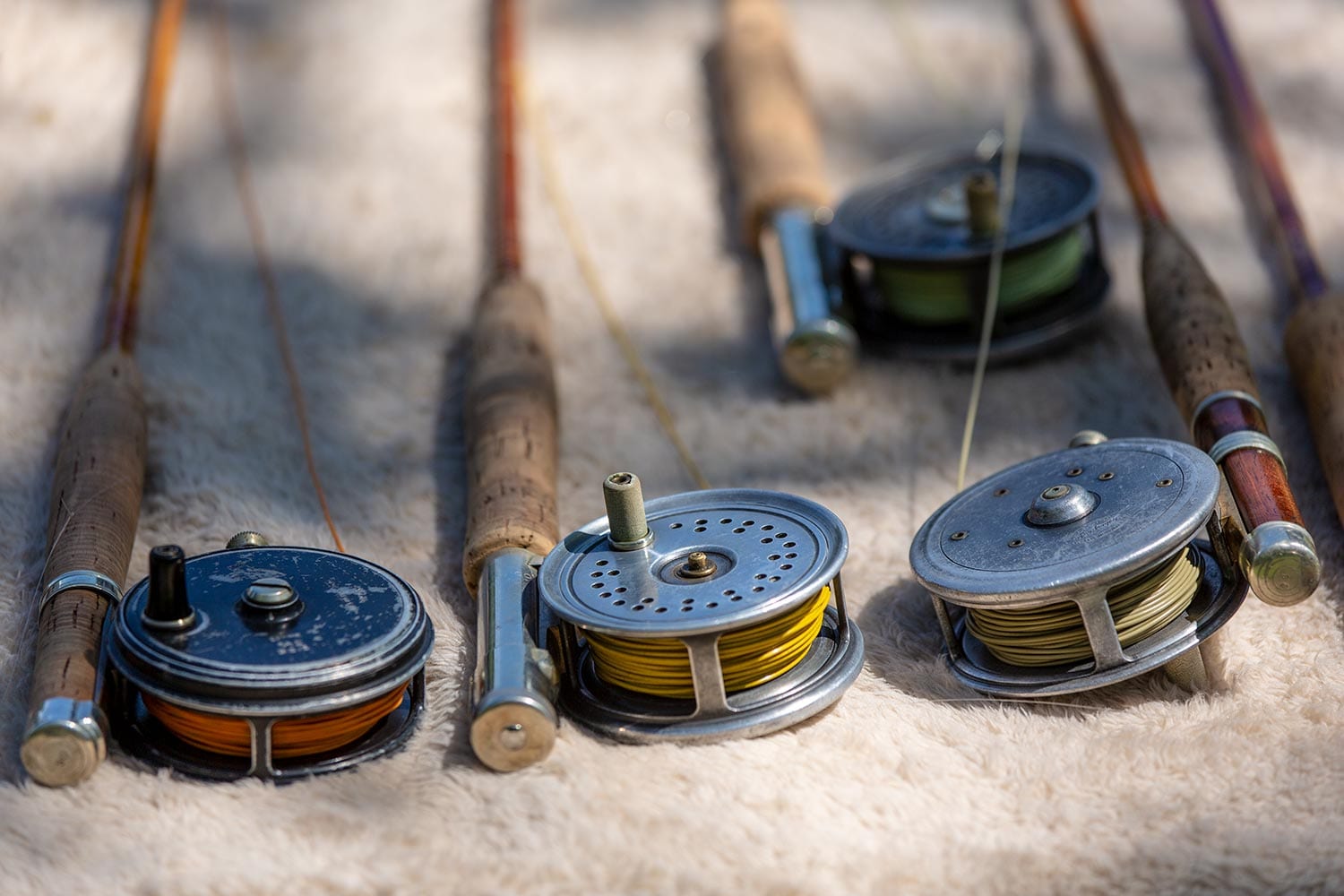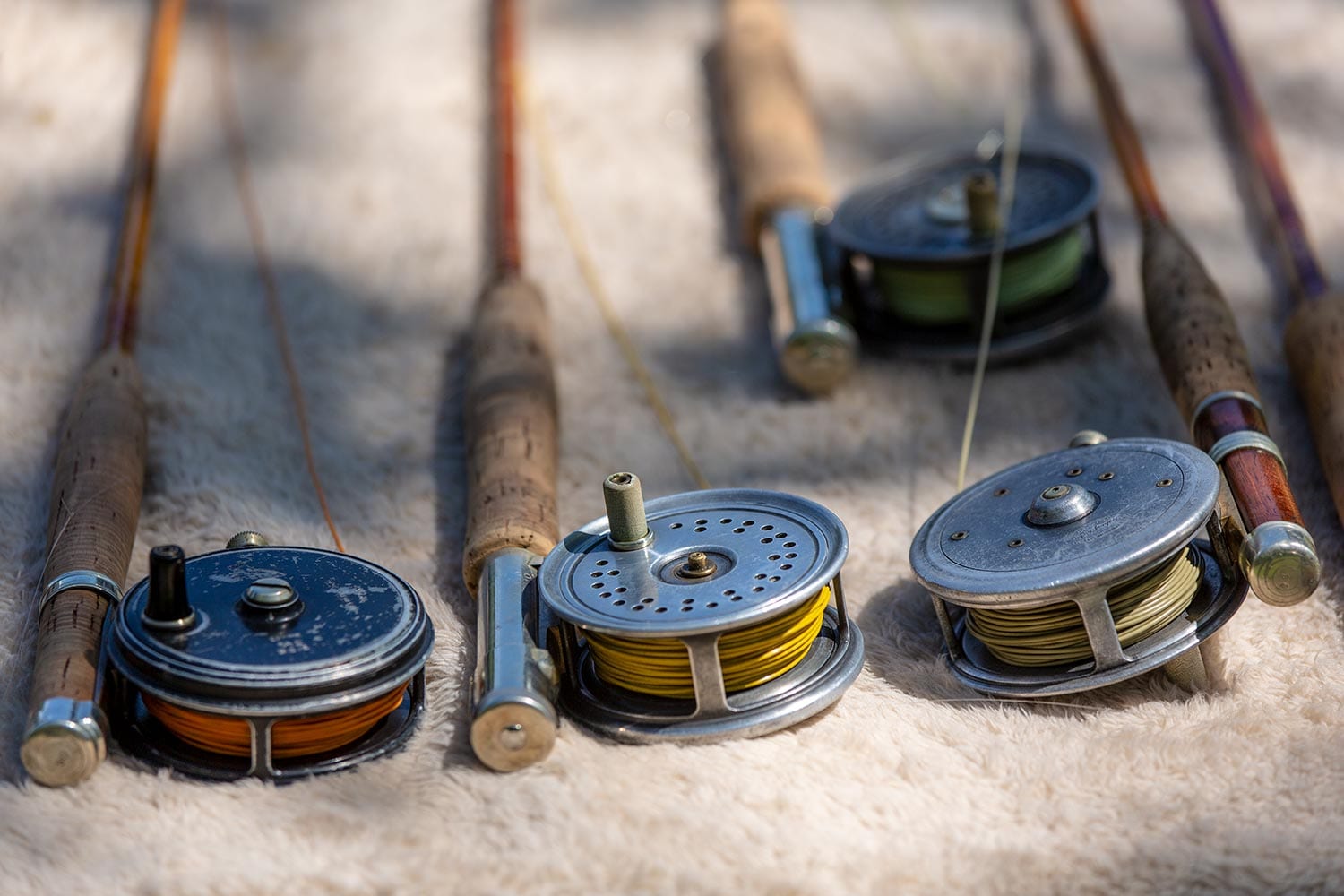 JW Young reels for bamboo fly rods
You don't know if you like a rod until you cast it. As Mike Monsos said later, "There were some amazing rods that were lined and ready to cast if you wish. There is no better way to find a rod that suits your casting personality than an event like this."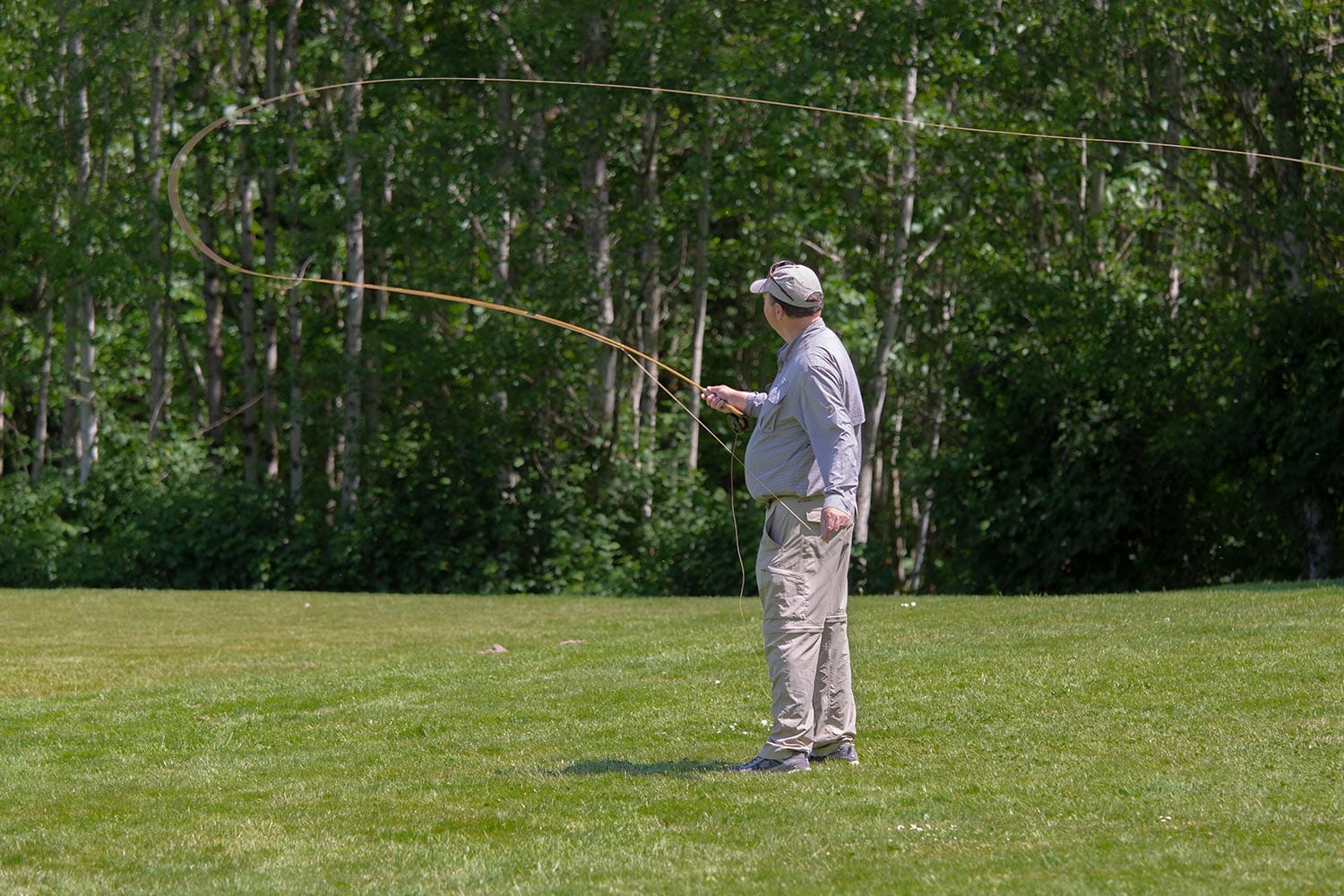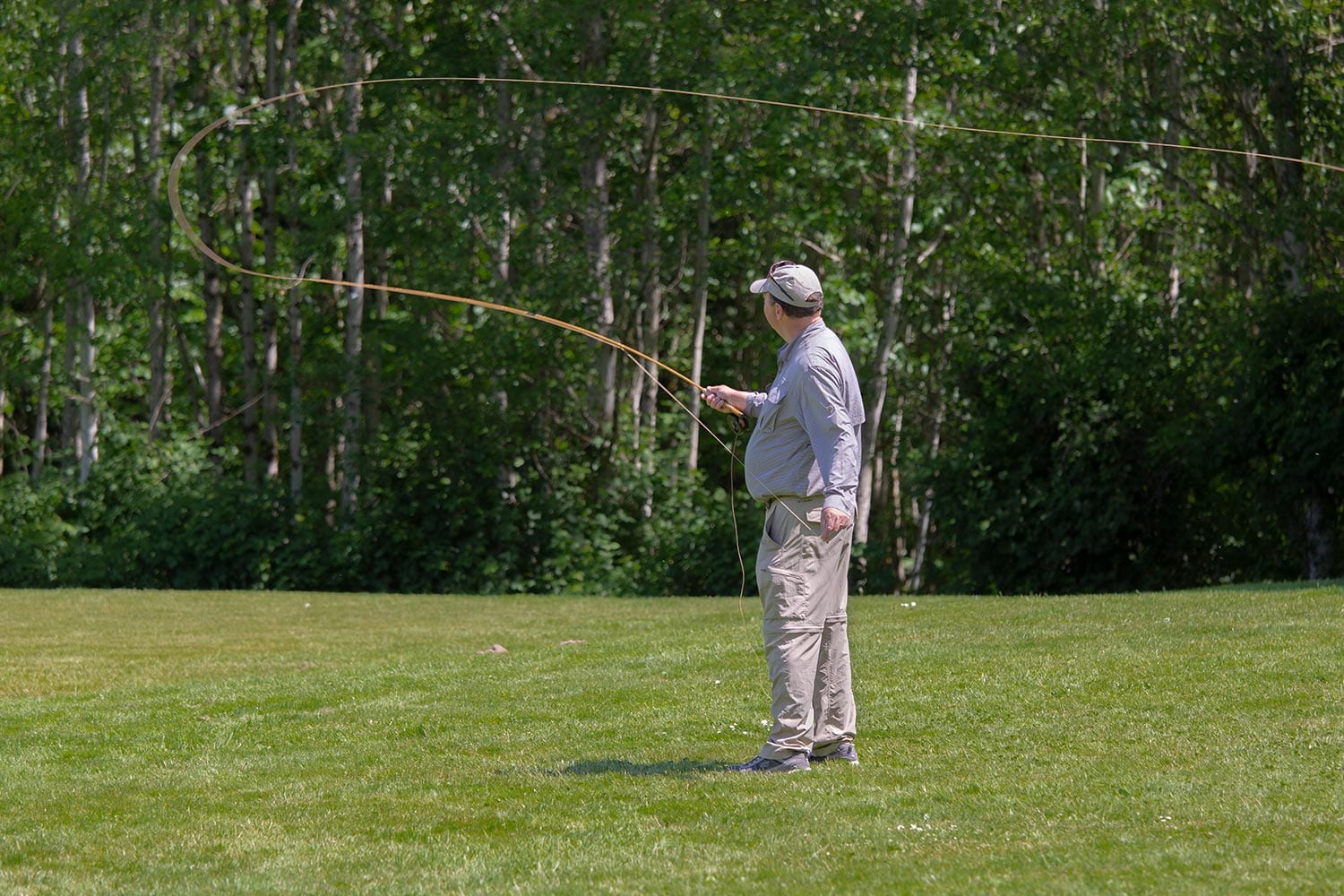 Casting a bamboo fly rod on the lawn
How many bamboo rods is enough? Just one more…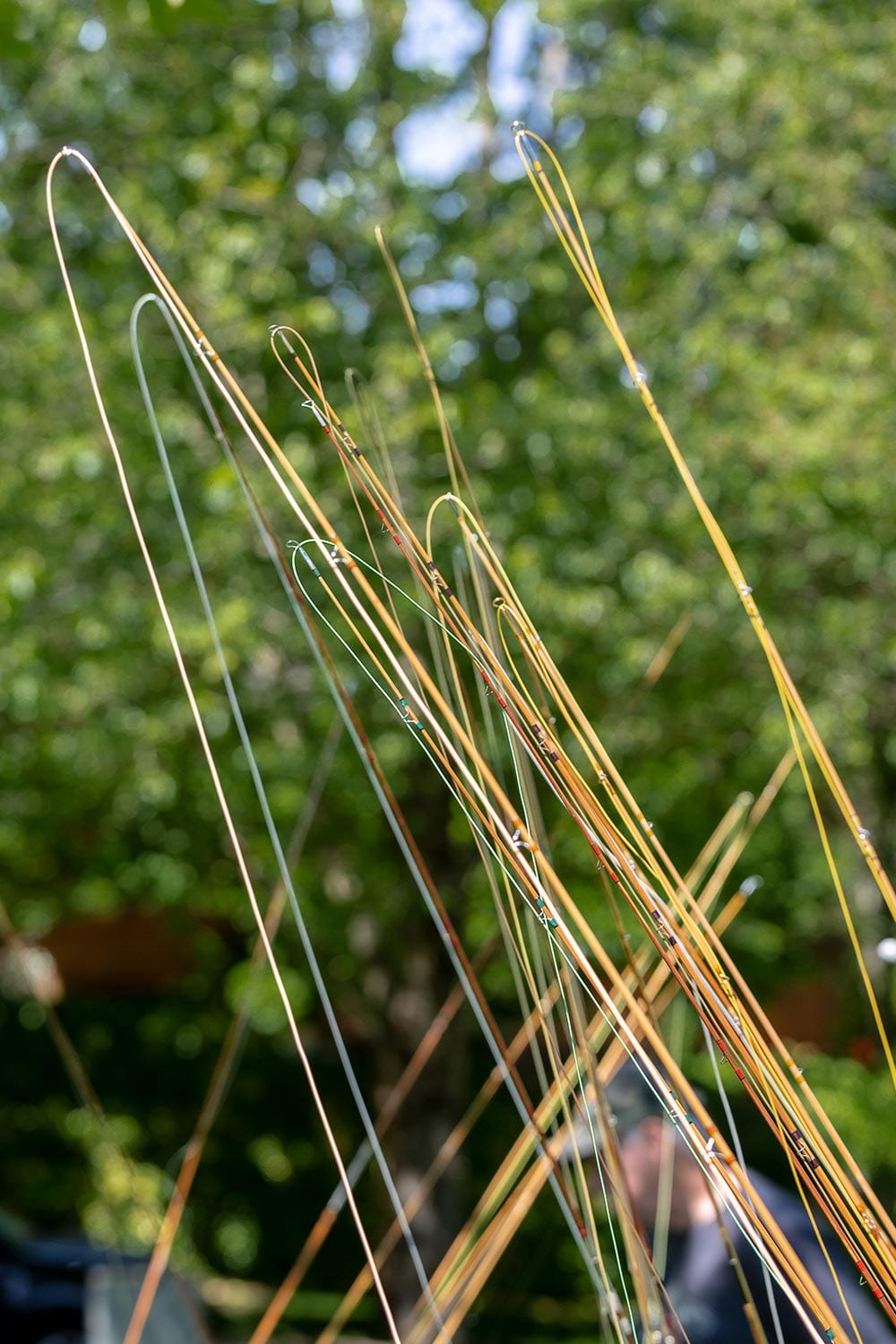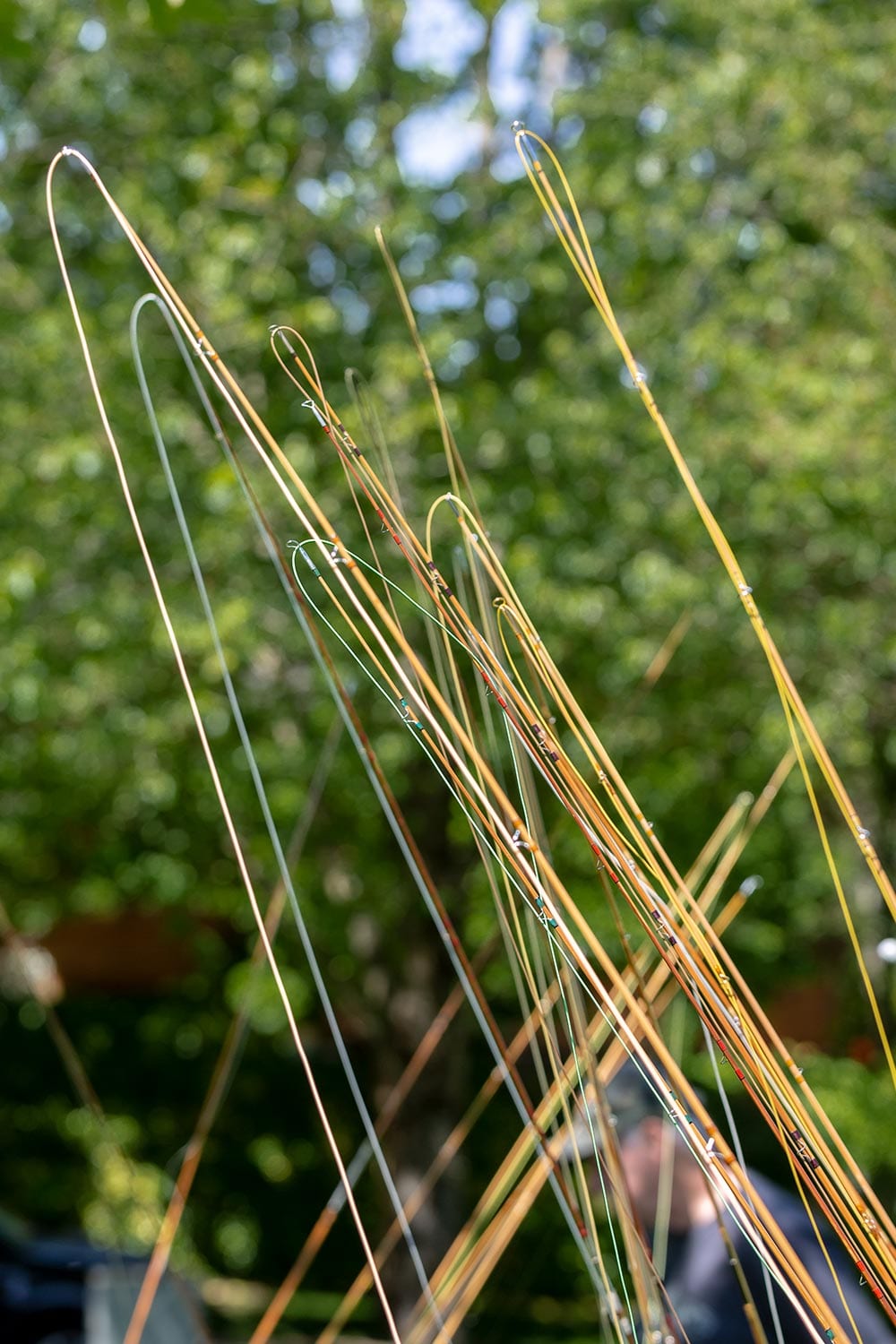 Bamboo fly rods as far as the eye can see…
Read more about the passion for bamboo: Dave Westburg – Denver Bamboo Rods 
And watch our episode of "Characters" about Bavarian bamboo rod maker Robert Stroh