Last updated on December 9th, 2020.
Latest posts by Leonard Schoenberger
(see all)
Covid-19 sadly is the global topic #1 of 2020. We wondered how it affected salmon and reached out to the Atlantic Salmon Federation.
The global pandemic has disrupted the work of many sectors around the globe. We wondered how it has affected Atlantic Salmon research at the frontlines. We got in touch with Tom Moffatt from the Atlantic Salmon Federation (ASF) to learn about the effects of Covid-19 on their work.
Tom, what effect has Covid had so far on the angling season for Atlantic Salmon?
There are really two parts to this question. How it affected anglers, and how it affected the return of salmon.
Affecting anglers: First, there is no Atlantic salmon angling in the U.S.. And with the Canadian border sealed off to almost all Americans, it was Canadians on the rivers. Some rivers, like the Pabos set of salmon rivers in Gaspe, had no actual drop in the number of anglers on the river. In that case however they were almost all from Quebec. For rivers like the Miramichi and Margaree, anglers were almost all from within the Atlantic Canada Covid-19 "Travel Bubble".
Atlantic salmon returns: 2020 turned out to be a remarkably good year in most Atlantic salmon rivers, but not all. The Penobscot in Maine had 1,601 return. That's the best year since 2011. Redd (nest) surveys at Rocky Brook and Clearwater tributaries of the Southwest Miramichi had among the highest numbers for the past 20 years. The Northwest Miramichi official barrier counts were far above those of recent years. Drought affected much of the salmon river areas. However, the Atlantic salmon came in. One downside is that some counting facilities were operated for shorter periods or not at all due to Covid-19 work requirements.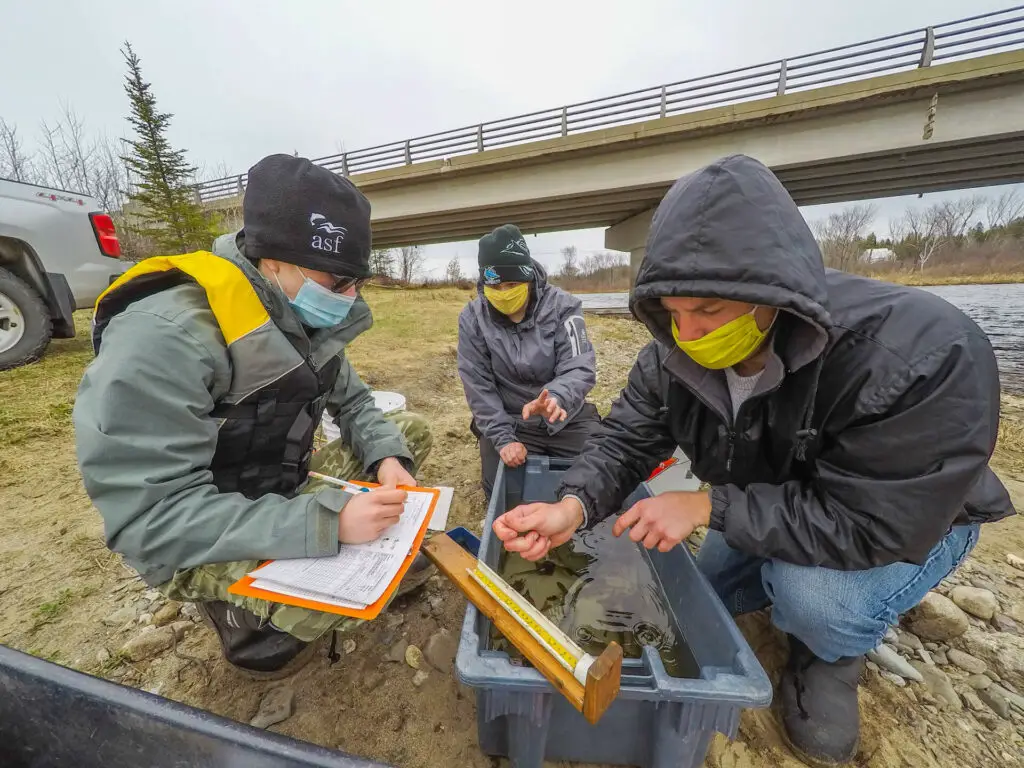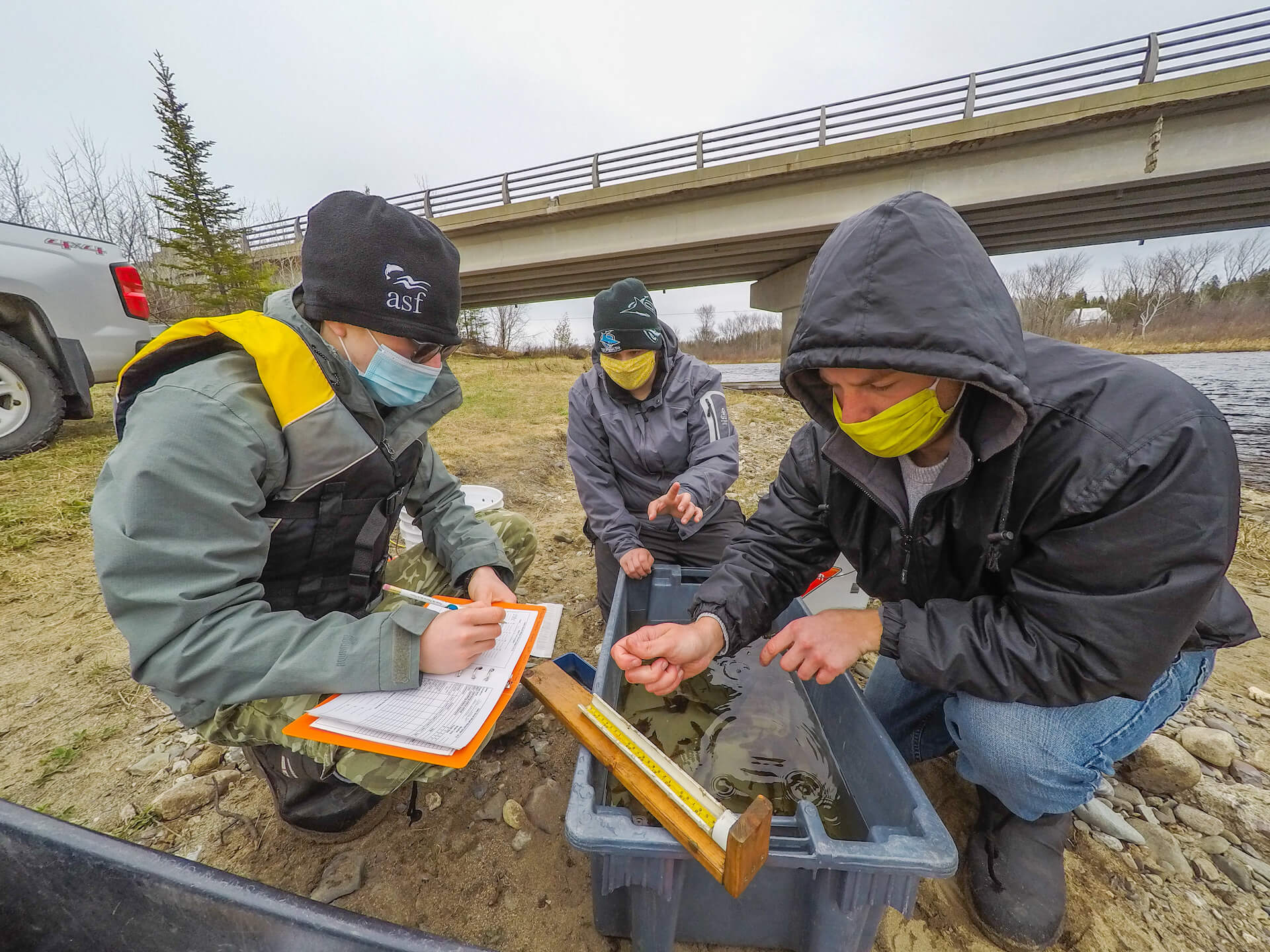 In many countries people were "confined" to vacation nationally. How has that played out regarding new interest in fly fishing?
The travel restrictions on Covid-19 appears to have had a positive effect on residents of the various Atlantic Canada provinces and Quebec. Actual numbers are not yet available. However it appears that more residents were back out on the rivers. And with the good returns, it encouraged those anglers to think about returning next year.
What effect has the pandemic had on Atlantic salmon research and monitoring?
The federal department, Fisheries and Oceans Canada, greatly curtailed their research and monitoring activities this year. This affected both fisheries and oceanographic research. At some monitoring sites in both Newfoundland and New Brunswick, non-profit organizations and First Nations did the actual monitoring. However in some cases the actual monitoring began later in the season. That was due to the requirement to develop Covid-19 work plans.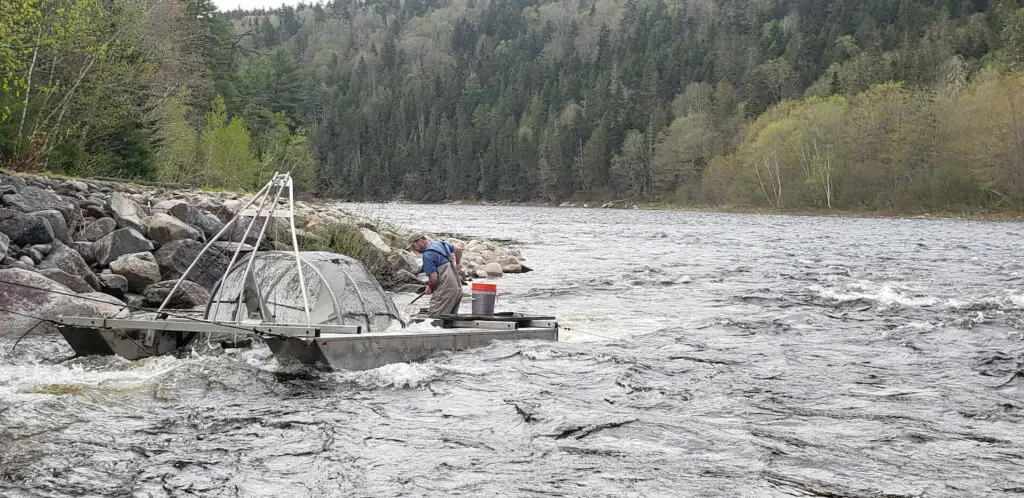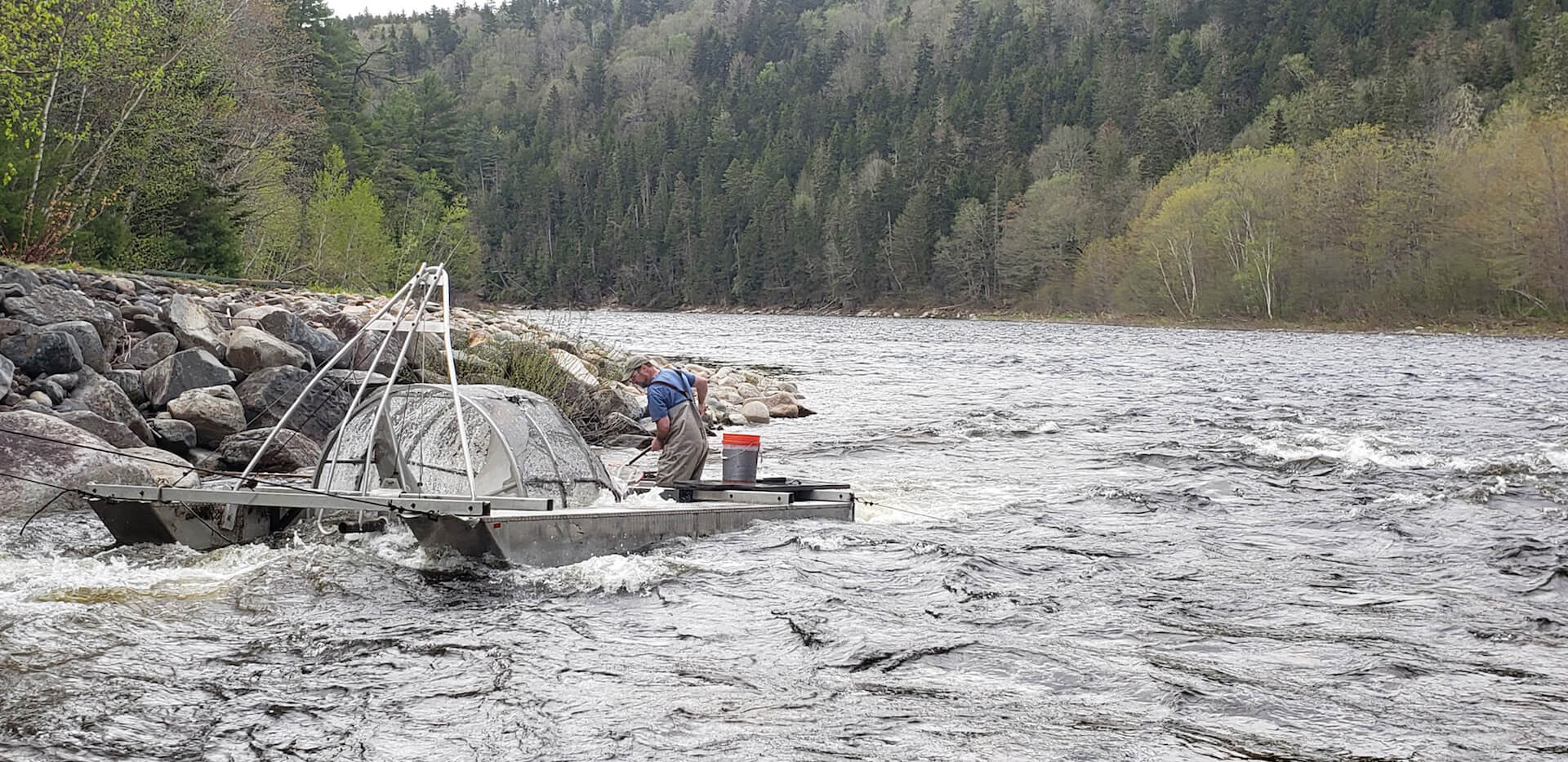 How do you think could a global pandemic benefit endangered species like Atlantic Salmon?
For North American Atlantic salmon, the improved survival at sea during the 2019/2020 is likely to have a greater impact than that of the pandemic. The reason for the reduced mortality at sea is not known. However, it would likely be due to improved food supply. Another factor is the impact of the reduced harvest by Greenlanders. The Atlantic Salmon Federation, NASF, KNAPK (Organization of Greenland Fishermen and Hunters), plus the Government of Greenland negotiated that. Atlantic salmon are not directly impacted by the pandemic virus.
What will be the most important issue to ensure a healthy future of wild Atlantic Salmon?
A healthy future for wild Atlantic salmon runs depends on a variety of factors. Increased survival at sea is paramount. That's followed by elimination of invasive species, such as smallmouth bass in the Miramichi. Improved upstream and downstream fish passage in some rivers, especially in Maine is crucial. We also need reduced impacts of net-pen aquaculture due to escapes, parasites and disease. And last but not least forestry practices to improve natal streams of the salmon must be improved.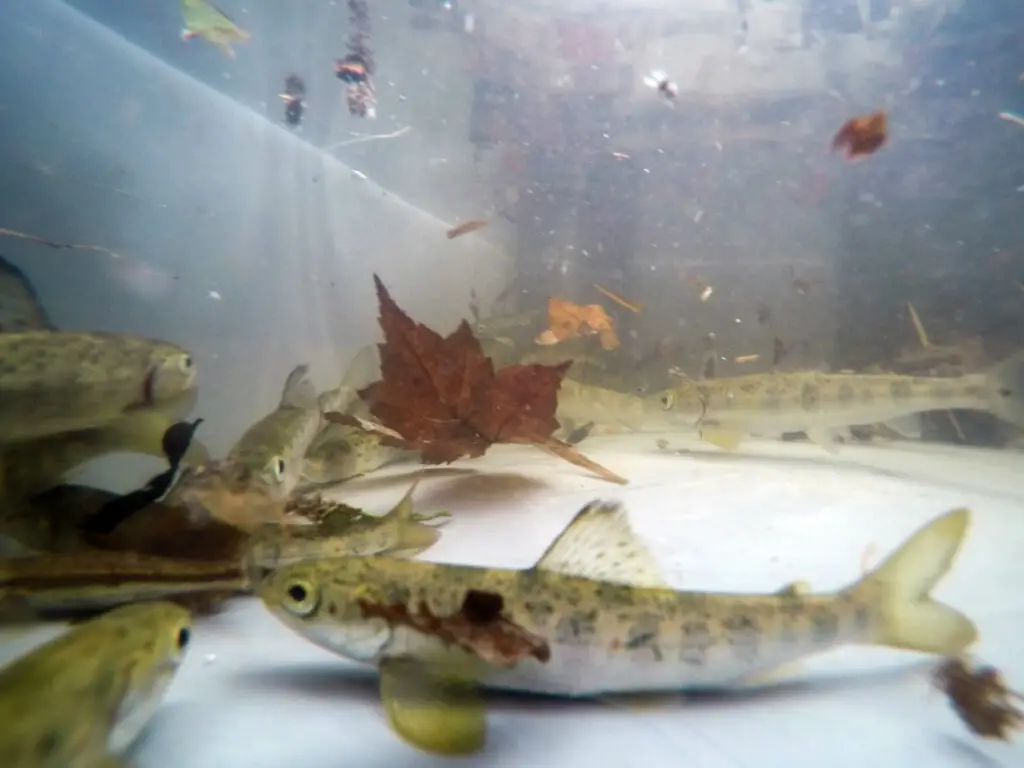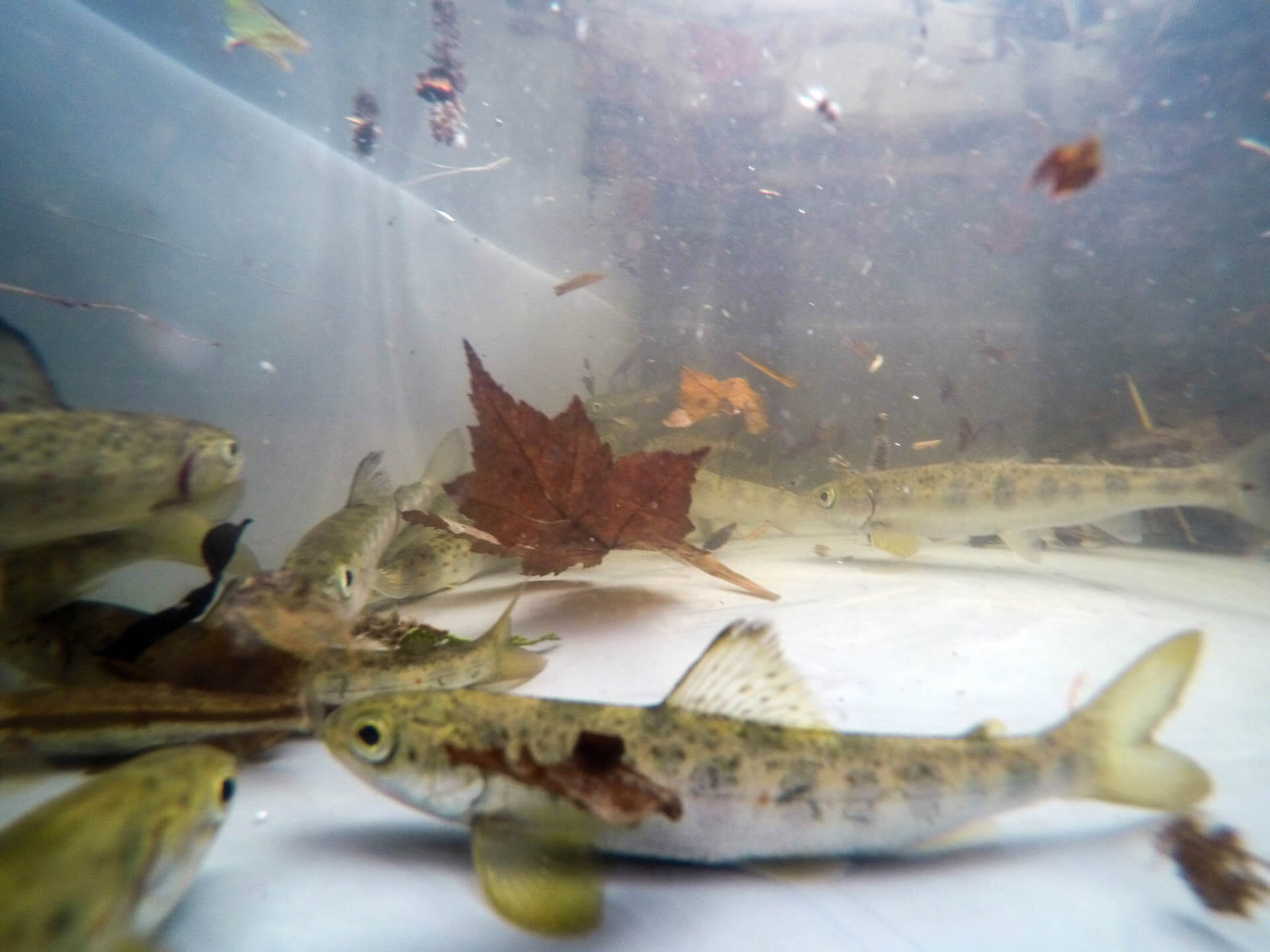 What can the individual fly fisher do to contribute to a better future of Atlantic Salmon?
Non-profits like Atlantic Salmon Federation have been able to quickly implement Covid-19 safety protocols. They continue research and monitoring of Atlantic salmon populations on the rivers. Some of the at-sea research programs go on as well. Support by anglers is vital to seeing the research and restoration programs expand in the year ahead.
Atlantic Salmon Federation and others have also been vital in maintaining pressure on government to go ahead with vital projects. For example the removal of introduced invasive smallmouth bass from the Miramichi river system. The renewed interest by residents will also increase pressure on government to improve and rebuild on-river monitoring and prosecution of poachers. Anglers need to plan ahead for returning to Atlantic salmon rivers that are so important to them.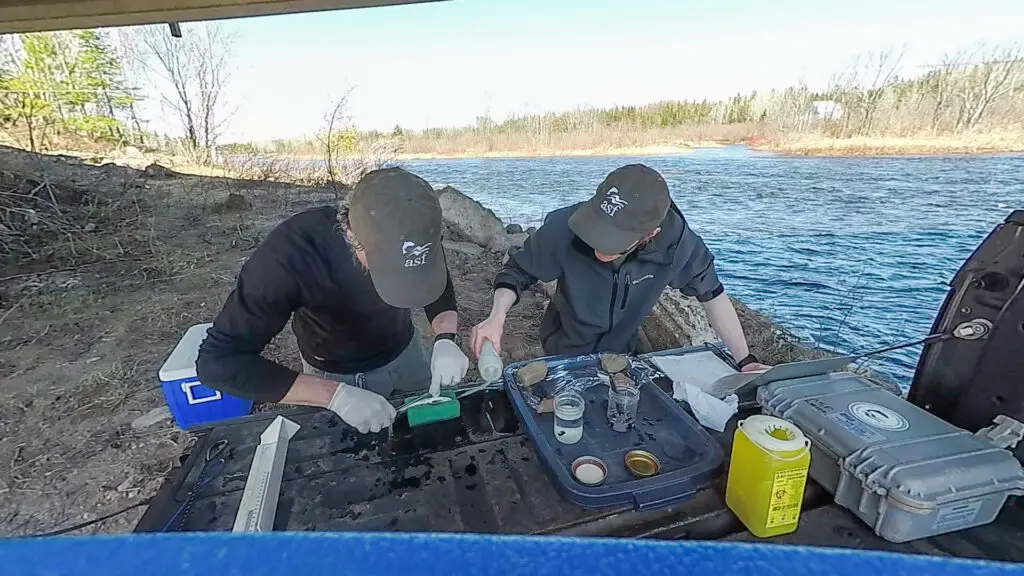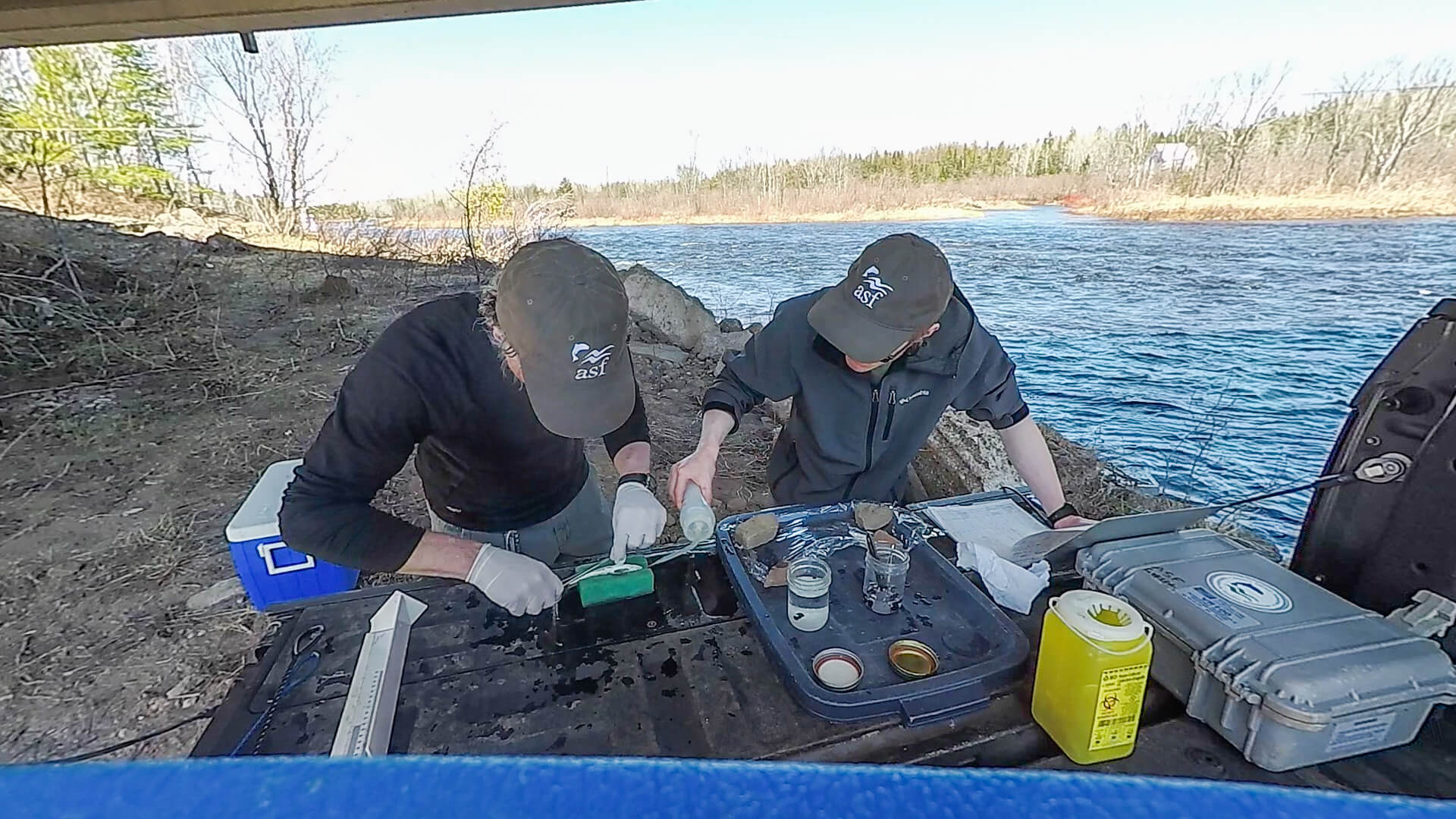 Fly fishing is a global sport that often involves travelling. What can we learn for the future from the current situation?
Plan as far ahead on travel as possible. However, be prepared to alter plans, perhaps to a second or third option. Support vaccination programs, plus mask and personal distance protocols. This helps to bring the pandemic under control.