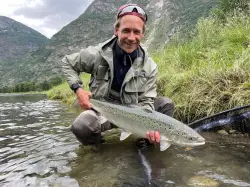 Latest posts by Leonard Schoenberger
(see all)
Besides the big players, a few newcomers on the fly rod market emerged in recent years. One of them is Nam Products.
If you read our gear guides regularly, you've certainly come across our review of the Nam Delgado (a great trout rod) and the Original series (an excellent choice for steelhead).
I admit it, I've become a big fan of these Scandinavian rods made by Marcus Bohlin and Lars Lee. They combine incredible performance with clean looks and you still won't find too many people fishing these rods – which I am sure is going to change in the near future. Now they've added another series to their line-up aimed at steelheaders in North America & Canada: the Nam Epic Waters. Good thing about these rods: you can fish them just as well for Atlantic Salmon which is what we did in Norway. Here's how it went.
Specs and Features of the Nam Epic Waters Fly Rod
Name: Nam Epic Waters
Line classes: #6 12'7″, #7 12'7″ and #8 11'7″
Parts: all Epic waters versions come as 6 pcs rods
Price: $1,250
Warranty: 2 years
Note: Some of the links in this article are affiliate links. If you click on one of them and end up purchasing a product we earn a small commission at no extra cost for you. We only recommend products we believe in ourselves and would recommend to our friends and family. Learn more here.
The Idea Behind the Epic Waters Series
The guys from Nam teamed up with the folks from Epic waters to create a line of double-handed rods for the North American market where heavier T-tips are popular. Hence the focus was on creating a rod with solid lifting power for these steelhead spey setups. The Epic waters series consists of the three line weights: a #6 at 12'7″, a #7 at 12'7″ (pictured above) and an #8 at 11'7″.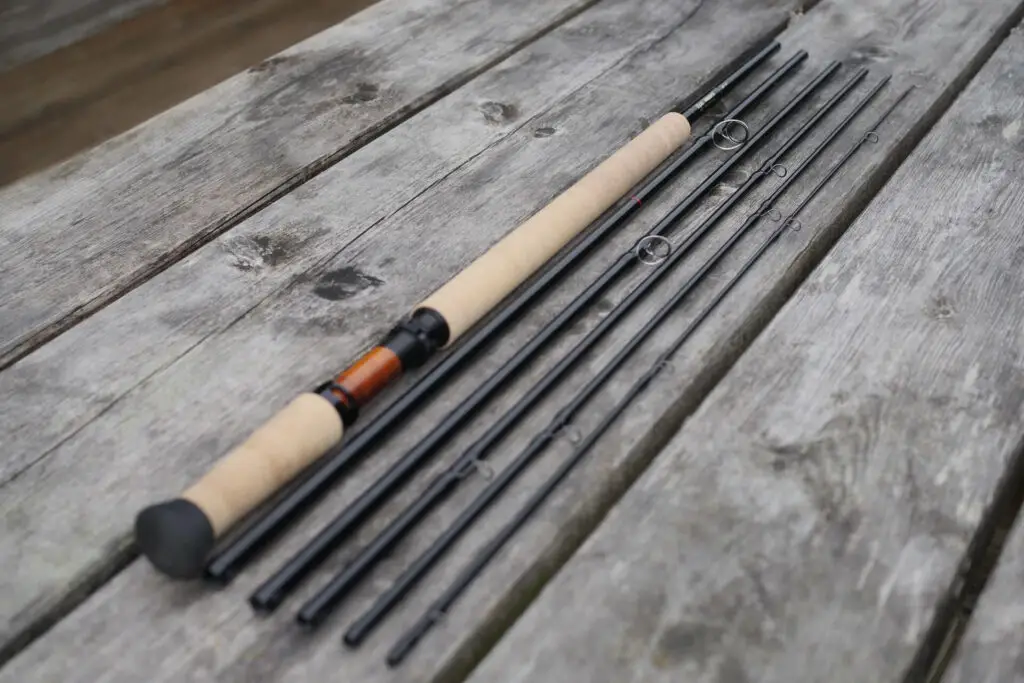 As you would expect from a rod that's $1,250, everything is top notch, starting with the aluminum tube and a nice rod sock.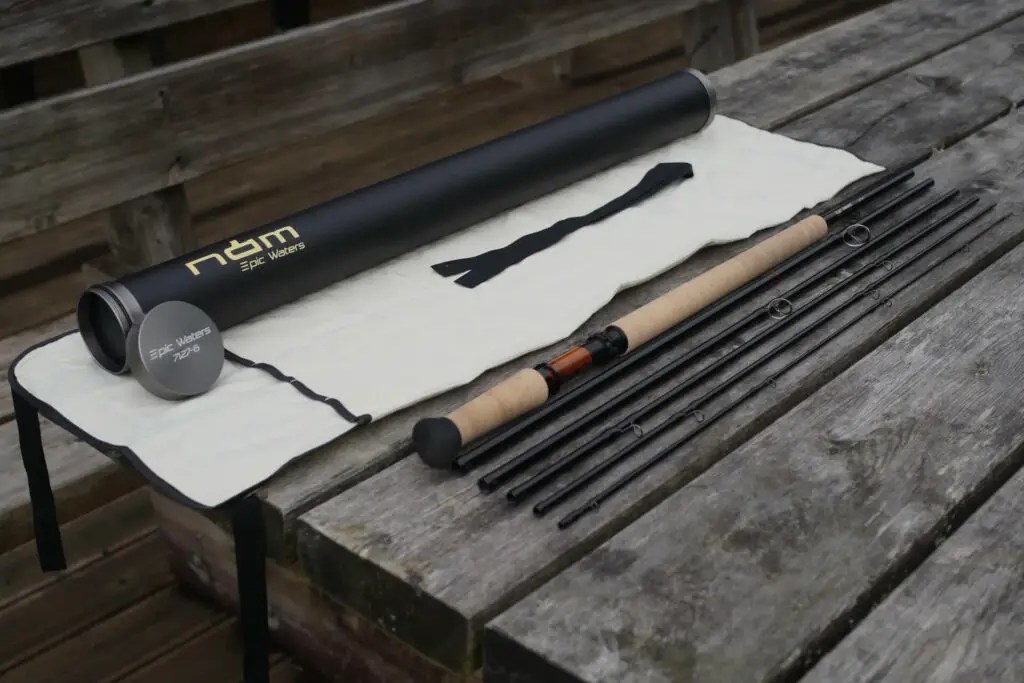 What I like about the Epic series is the fact that all models come as 6 piece rods. This makes bringing them on trips (on airplanes in particular) a lot easier without compromising on performance (I am aware that some people argue that less pieces result in better performance but I think that's a thing of the past).
The design on the Epic Waters plays with contrasts. The blank comes in a pitch black color with only one little red accent below the first guide.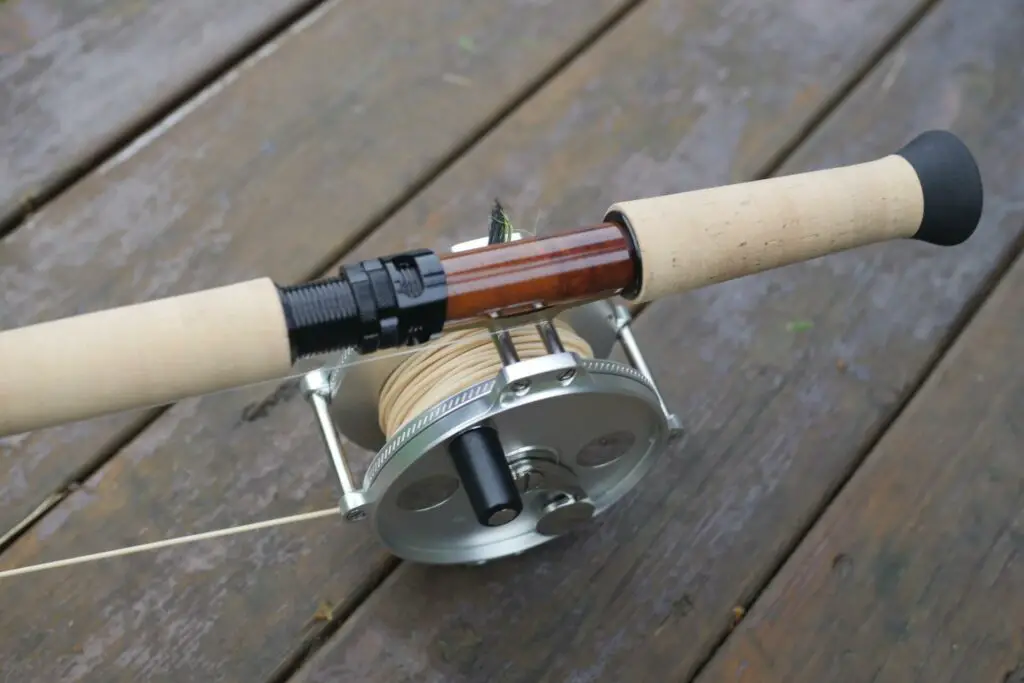 On the Water with the Epic Waters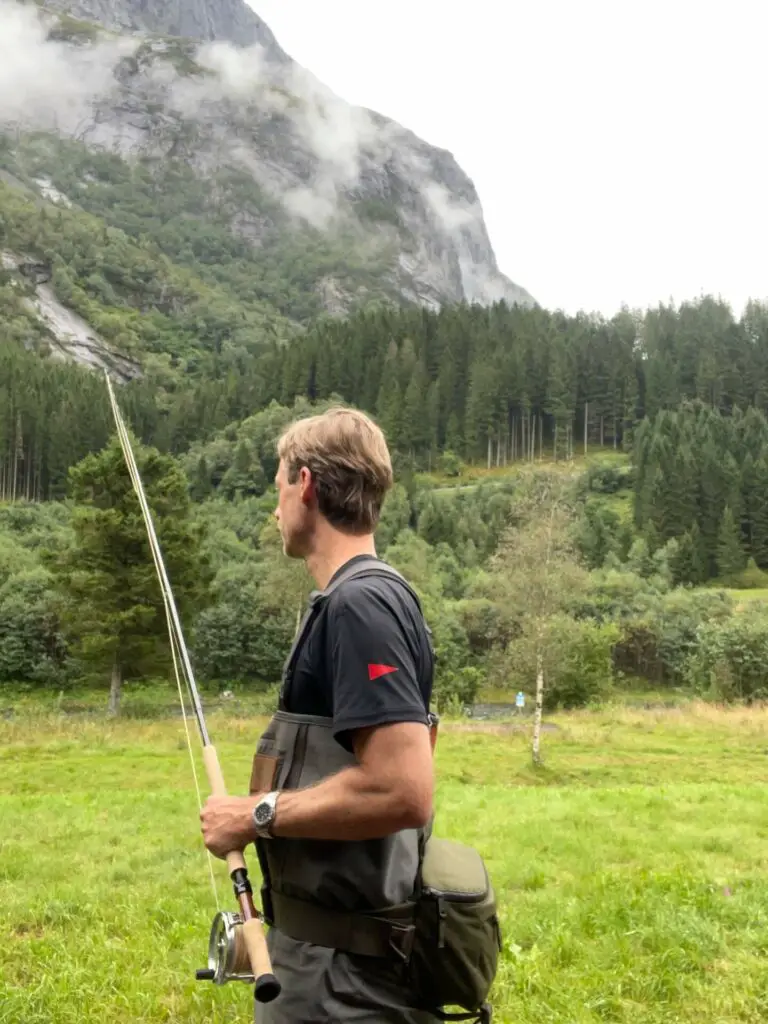 After a chat with Lars I learned that for an Atlantic Salmon setup with slightly lighter heads it would make sense to size up one weight class. Hence for the #7 12'7″ I went with an #8 shooting head.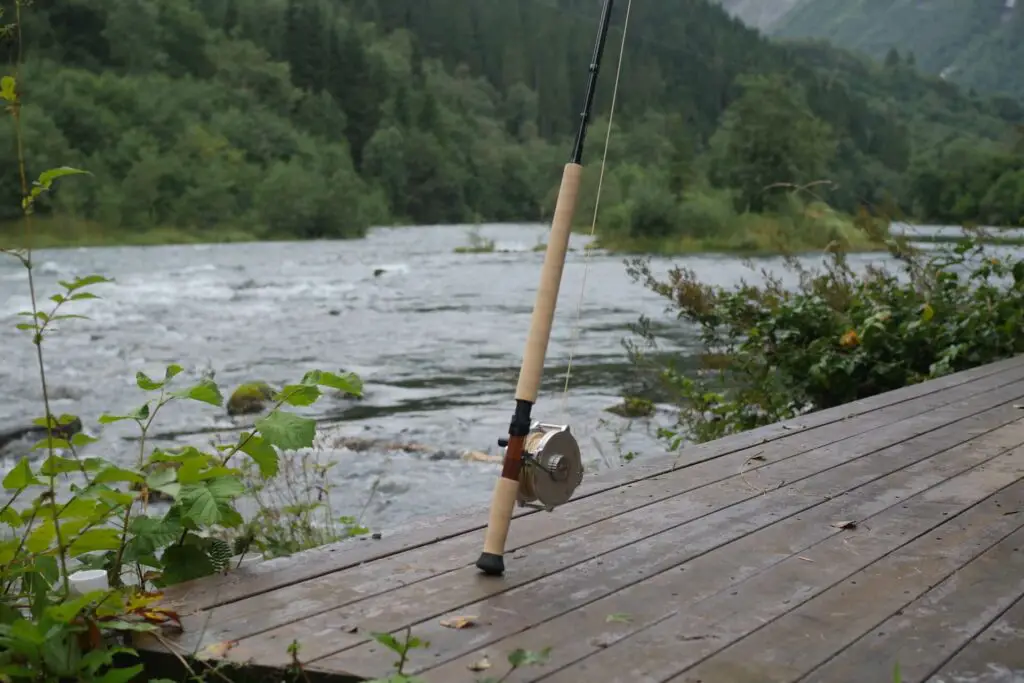 Out of the three weight classes available for this rod, the #7 is certainly the most versatile. It can handle most steelhead situations and is not too light for even bigger Norwegian salmon rivers. We fished it on the Eira River in central Norway, a mid-sized river (by their standards).
The #6 is for you if you're mainly a fan of fishing lighter lines and flies. If your focus is on heavy tips and bigger flies the #8 is your go-to rod.
Making my first casts with a new rod, I am always a little nervous, probably because of the anticipation. It's a bit like meeting a stranger without really knowing what to expect. As recommended by Lars, I paired the rod with the Rio Scandi Short as an #8.
Right away you can feel the lifting power of this rod which had absolutely no problem with the Scandi Short. Without a lot of effort or power needed, the Epic Waters turned over the head nicely and I was able to cast a tight loop. I particularly liked the feel of the rod. I'd describe it as a medium fast action since – with the right timing – the rod flexes deep into the blank and feels a little softer than most modern day fast action rods in my eyes. It took a little getting used to but once I had it figured out, I enjoyed this smooth feel when loading the rod to the max.
Verdict on the Nam Epic Waters Fly Rod
Do you need a $1,250 rod to be successful on the water – most certainly not, you'll surely catch fish with a cheaper rod. But I'll always remember what a good friend and excellent angler once said to me: "I don't need premium gear, I want it. It doesn't matter if someone else appreciates the quality and craftsmanship of a special reel or rod, I do!".
The same holds true for the Epic Waters. What sets this rod apart is the feeling you get from it, call it pride of ownership if you want: the blank color, the wooden reel seat, the feel of the road when loaded deeply. And, like I said in the beginning of my review, I like the fact that Nam rods are still somewhat under the radar. To me it's a bit like showing up to a meeting with your friends who all drive 911s with a Wiesmann roadster.
FAQs
Is the Nam Epic Waters Fly Rod available in different line classes?
Yes, you can choose from a #6, #7 and an #8. They are between 11'6″ and 12'6″ in length and all come as 6 piece rods.
Is the Nam Epic Waters a steelhead fly rod?
Yes, this rod is aimed at steelheaders. But you can also use it to fish for Atlantic Salmon or Sea Trout in rivers.
Does the Nam Epic Waters fly rod come with a warranty?
Yes, it comes with a two year warranty for the original owner.