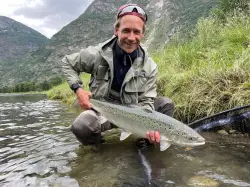 Latest posts by Leonard Schoenberger
(see all)
When you're out on the water, there's nothing quite like the thrill of fly fishing.
The gentle cast, the dance of the line, and the anticipation of the catch – it's all about precision and connection. Yet, to truly immerse yourself in the experience, you need the right gear. Enter the ROKA Hamilton Polarized Sunglasses.
In this review, we'll explore the specs and features of these sunglasses and why they are the ideal companion for fly fishing adventures. So, let's dive in and discover what makes the ROKA Hamiltons the perfect eyewear for anglers.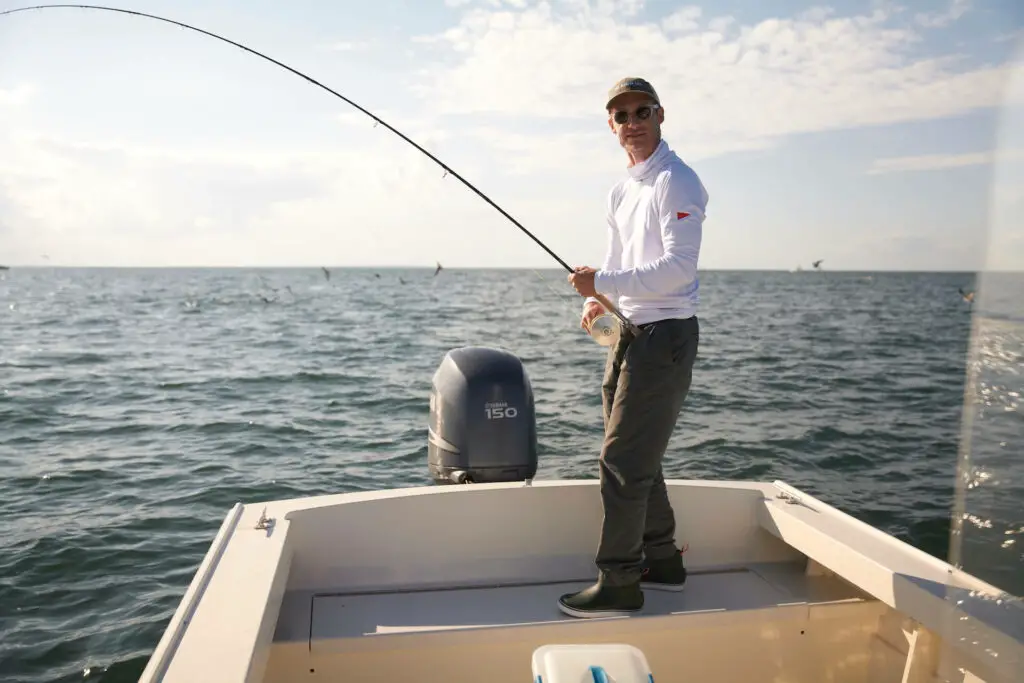 Quick overview:
Frame colors: 4
Lens colors: 5
Polarisation: Yes
Price: $185 – 210
Prescription available: yes
Replacement nosepads
Measurements: Overall width: 141mm – Bridge: 21mm – Lens width: 49mm – Lens height: 41mm – Temple length: 142mm
Disclaimer: Some of the links in this article are affiliate links. If you click on one of them and end up purchasing a product we earn a small commission at no extra cost for you. We only recommend products we believe in ourselves. Learn more here.
Specs and Features of the ROKA Hamilton Sunglasses
The ROKA Hamilton Polarized Sunglasses are designed to elevate your fly fishing experience in more ways than one. Here's a closer look at what sets them apart:
Polarized Lenses: These sunglasses all feature polarized lenses. The polarization significantly reduces glare from the water's surface, allowing you to see beneath the surface and spot fish more easily. There are different lens colors available for different fishing situations. The only lens color missing from my eyes is a low light lens.
Ultra-Lightweight Frame: The ROKA Hamilton sunglasses are incredibly lightweight, which is a game-changer during long days on the water. You'll barely notice you're wearing them, ensuring maximum comfort. In terms of size I'd recommend these glasses for medium to wide faces.
Grip on Demand: Thanks to ROKA's patented GEKO™ fit and retention system, the sunglasses stay securely in place, even when you're casting in windy conditions or leaning over the boat to land a fish. They feature rubberised pads around the nose and ears which I've found to provide great grip.
Impact-Resistant Lenses: These sunglasses are built to withstand the unexpected. The lenses are impact-resistant, offering peace of mind in case of accidents or bumps while fishing.
Anti-Scratch and Anti-Fog: The lenses are also treated to be both anti-scratch and anti-fog, ensuring clear vision regardless of the weather or how hectic your fishing day gets.
Stylish Design: The Hamilton boast a sleek, modern design that seamlessly blends function and fashion. You can sport them on the water and at the post-fishing dinner without skipping a beat. That's why they've become one of my overall go to lenses.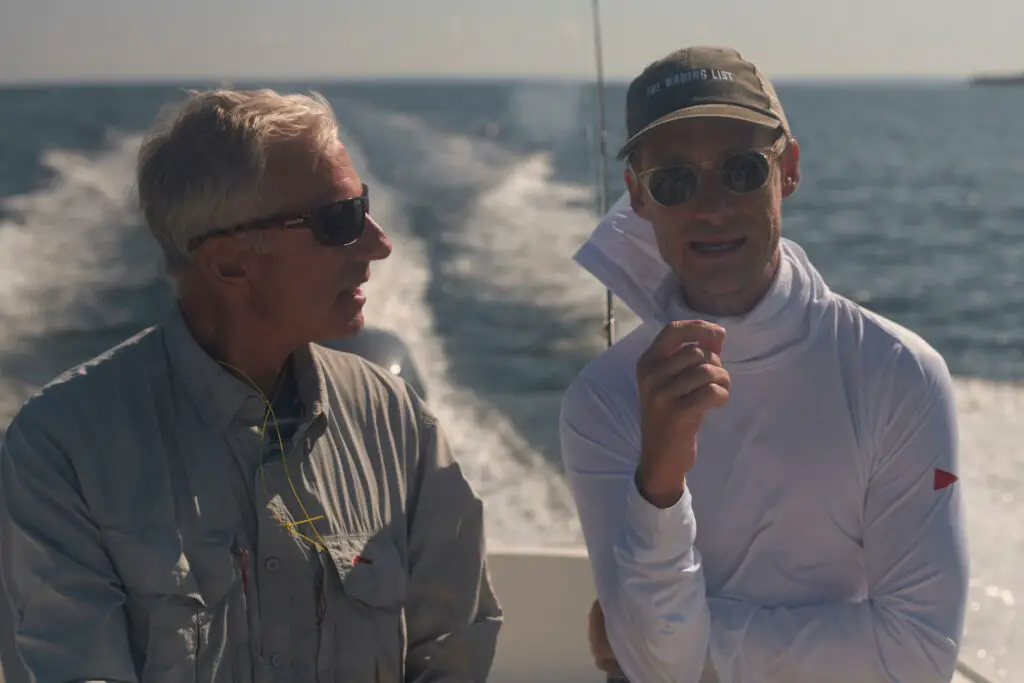 Pros and Cons
PROS:
Exceptional polarization for reduced glare.
Lightweight and comfortable for all-day wear.
Stylish look on and off the water
CONS:
Temples not wide enough for very bright surroundings
No low light lens available
Conclusion
The ROKA Hamilton Polarized Sunglasses are more than just eyewear; they're an essential tool for any fly fishing aficionado. Their exceptional polarization, lightweight comfort, secure fit, and durability make them the perfect companion for those serene moments by the river or out on the boat.
While they come at a premium price, the clarity and performance they provide are worth every penny for anglers who demand the best in their pursuit of the perfect cast. The only downsides I've found on the ROKA Hamilton are the width of the temples which could be a fraction wider for very bright environments and the fact that there is no low light lens color which would be a great addition for people fishing into dawn.
Note: Roka only sells through their own website.
Frequently Asked Questions: ROKA Hamilton Sunglasses Review
Are the ROKA Hamilton Polarized Sunglasses suitable for saltwater fly fishing?
Absolutely. The polarization and anti-scratch properties make them ideal for saltwater environments.
Can I replace the lenses if they get scratched or damaged?
Yes, ROKA offers lens replacement options, ensuring the longevity of your sunglasses.
Do these sunglasses come with a protective case?
Yes, they come with a durable case and microfiber bag for safe storage and cleaning.
Are these sunglasses available in prescription options?
Yes, ROKA offers prescription options for those who require corrective lenses.
How do I clean and maintain the ROKA Hamiltons?
To clean the lenses, use the microfiber bag provided or a lens-cleaning solution. Avoid using abrasive materials that could scratch the lenses.