Last updated on September 30th, 2022.
Fly fishing carp has become increasingly popular since the species is found in many habitats. Rainer Ballin provides a step-by-step for one of the best carp flies.
Tying material:
– Hook: #6 AHREX
– Deer hair: winter coat is ideal, but summer coat works as well. The winter coat is thicker and has more air trapped in the hair. This makes it float better.
– The best colors for the hair are white or brown. Anything that resembles bread works.
– The quality does not have to be first grade, the fly is undemanding in terms of the quality of the material.
– Tying yarn: My favorite is Wolfgang Fabisch's 6/0 tying yarn. Dyneema Powerthread.
– Tools / scissors, tubes, superglue, lighter and razor blade
Carp flies: tying steps
1. Fix the hook in the vise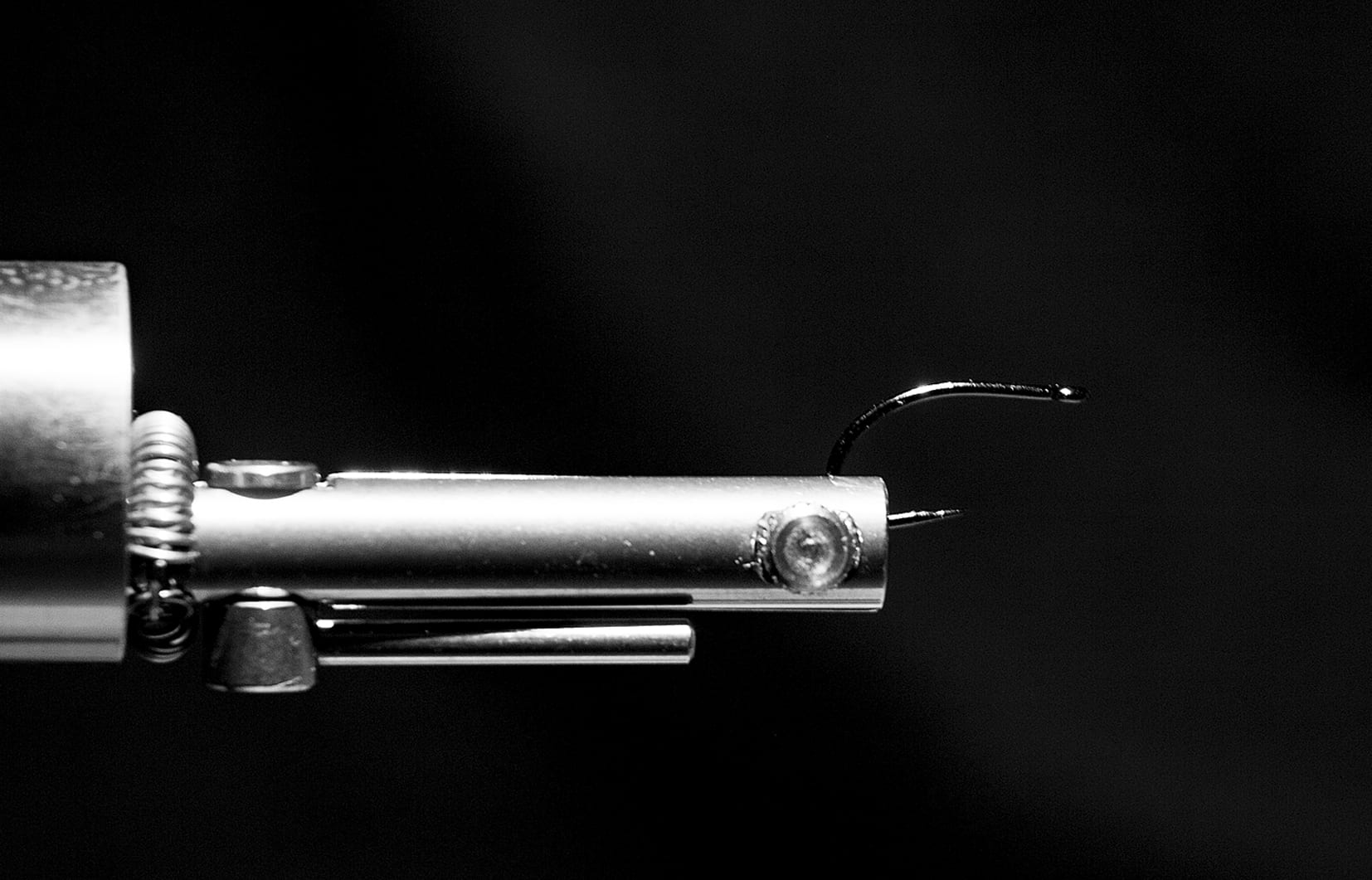 Step 1
2. Lay a clean base winding and fix it at the front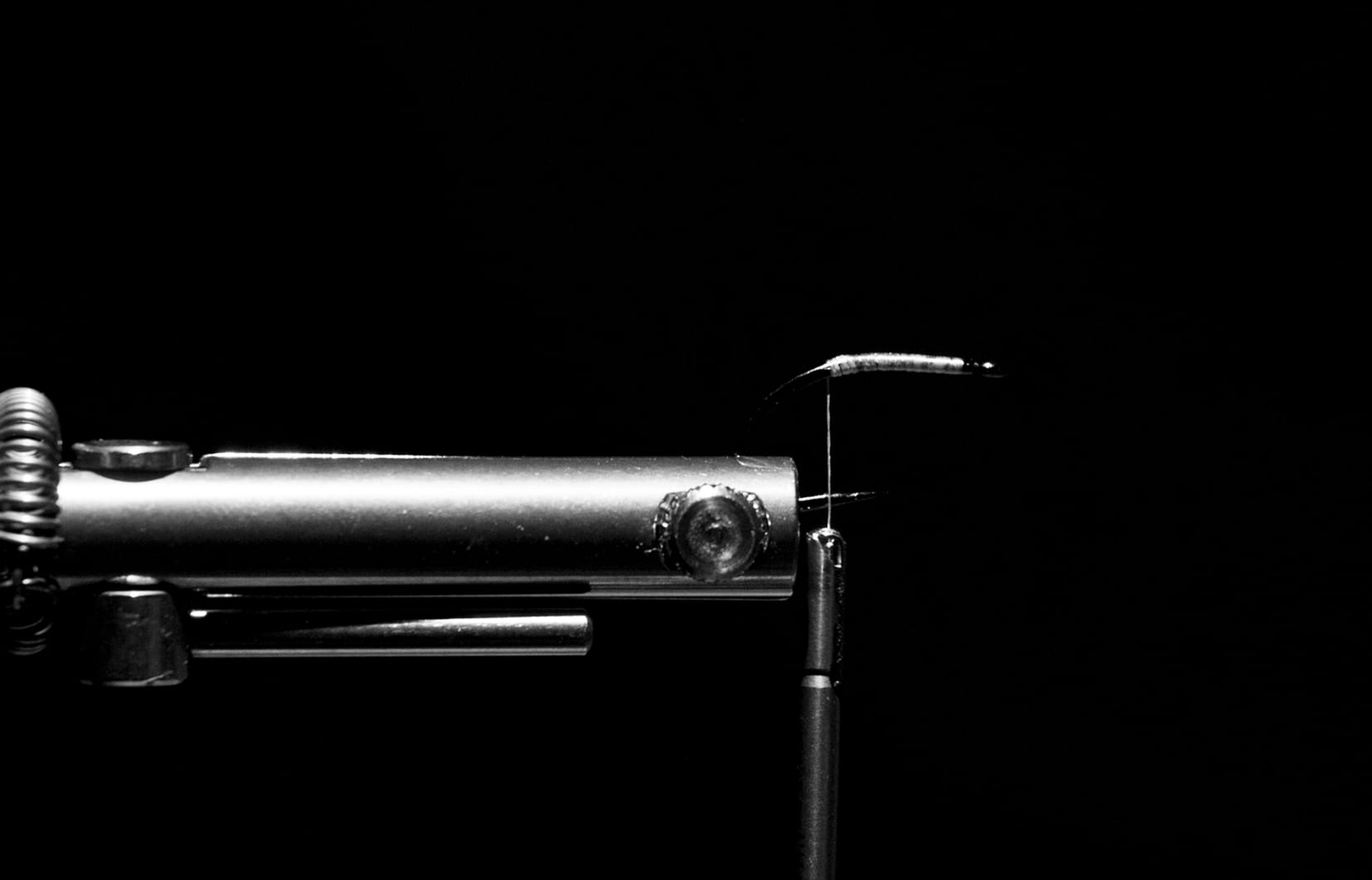 Step 2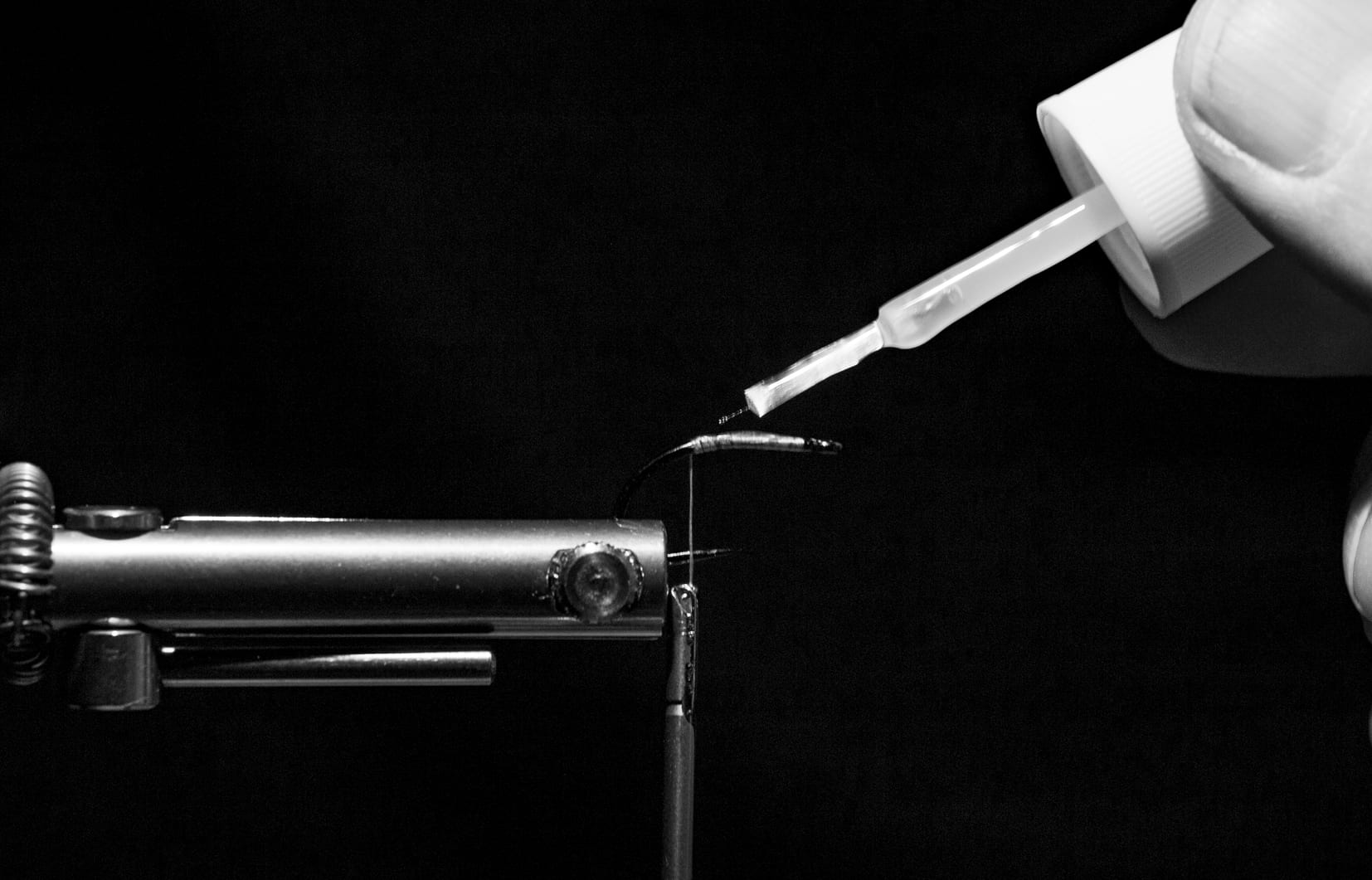 Step 3
3. Tie up the deer hair and place it around the shank of the hook. If necessary, tie in different colors at the top and bottom. Comb out the hair first and cut it to the same length at both ends. Repeat this until you have reached the eye. In between push the hair together again and again.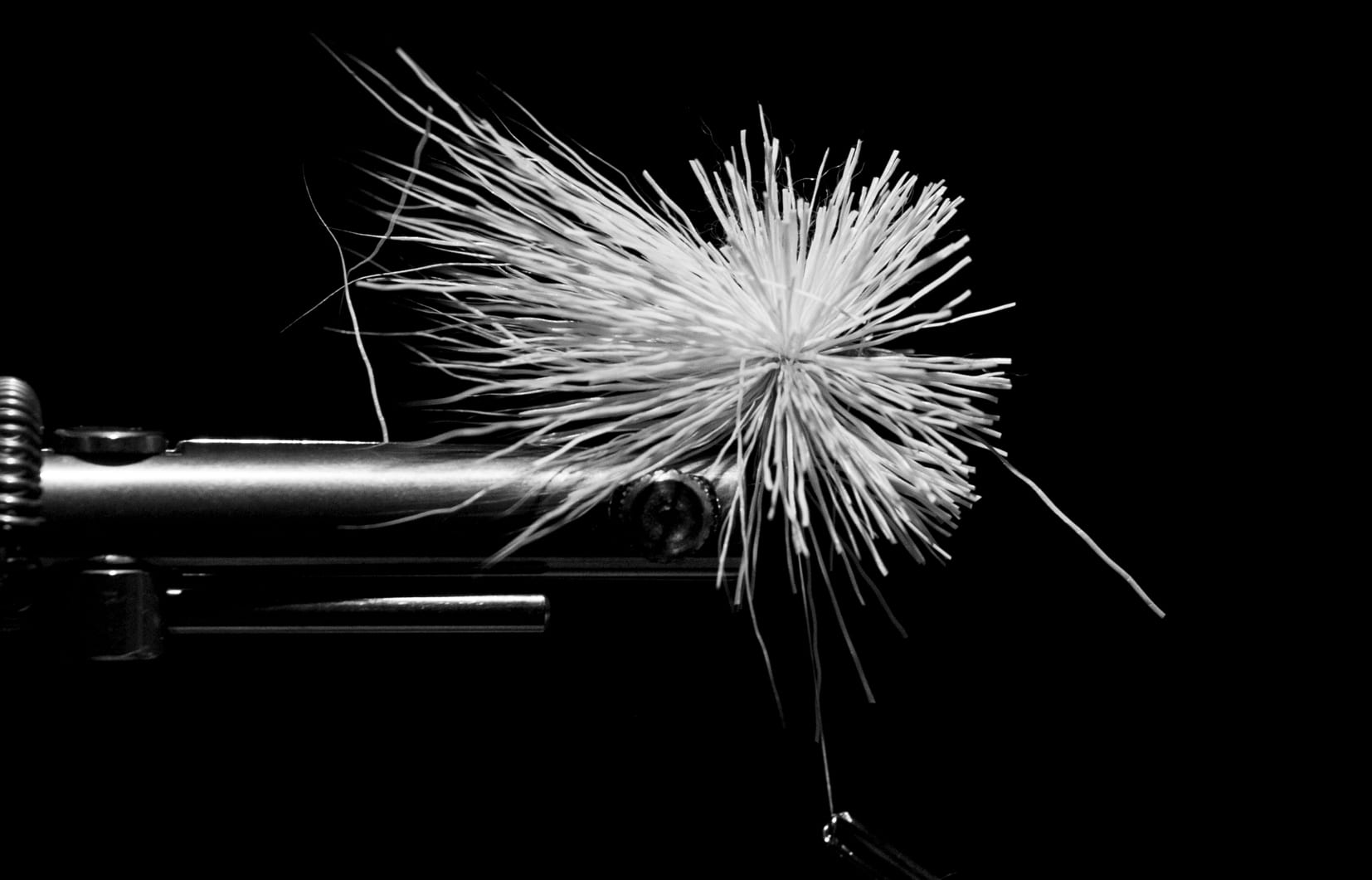 Step 4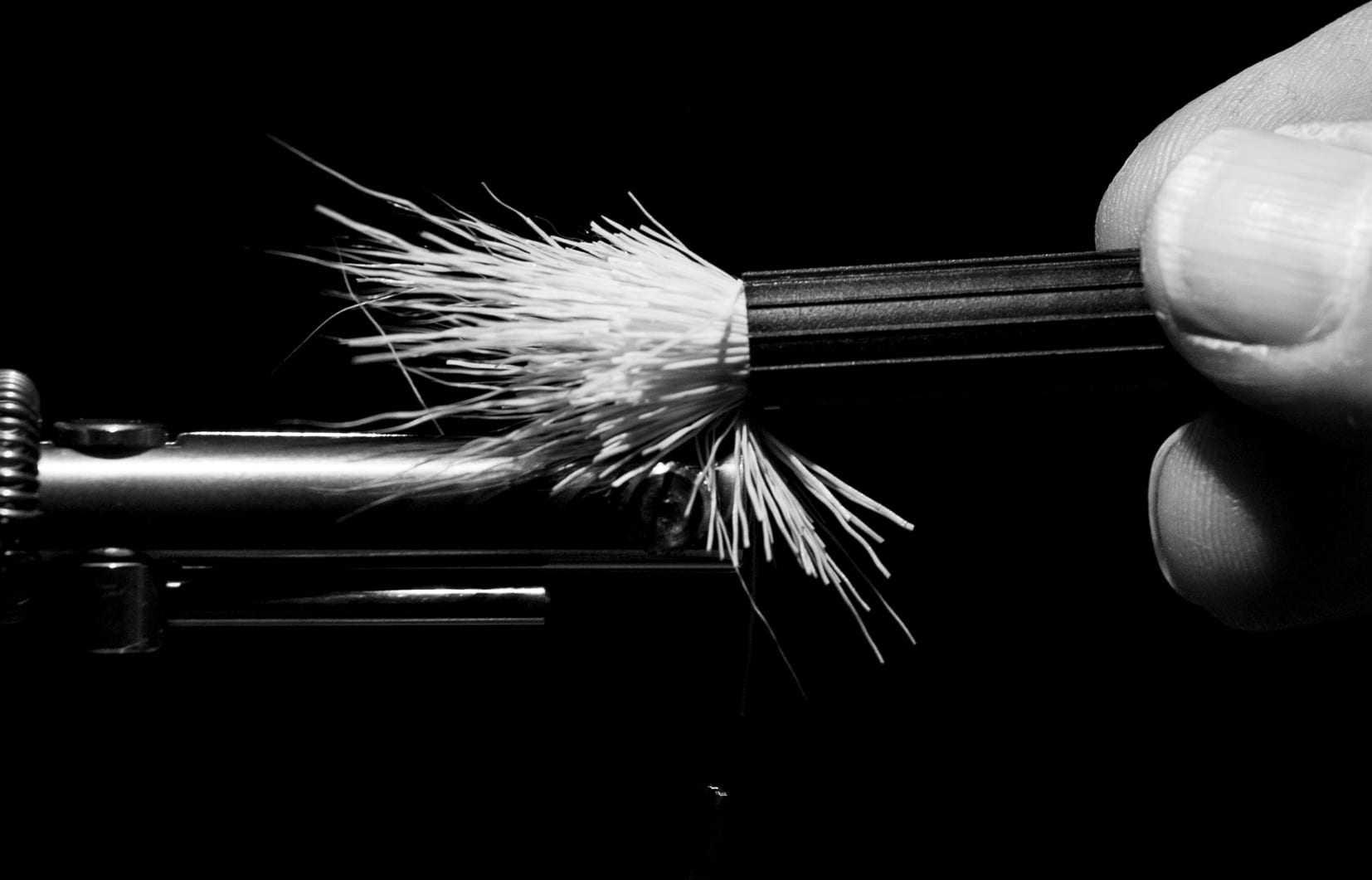 Step 5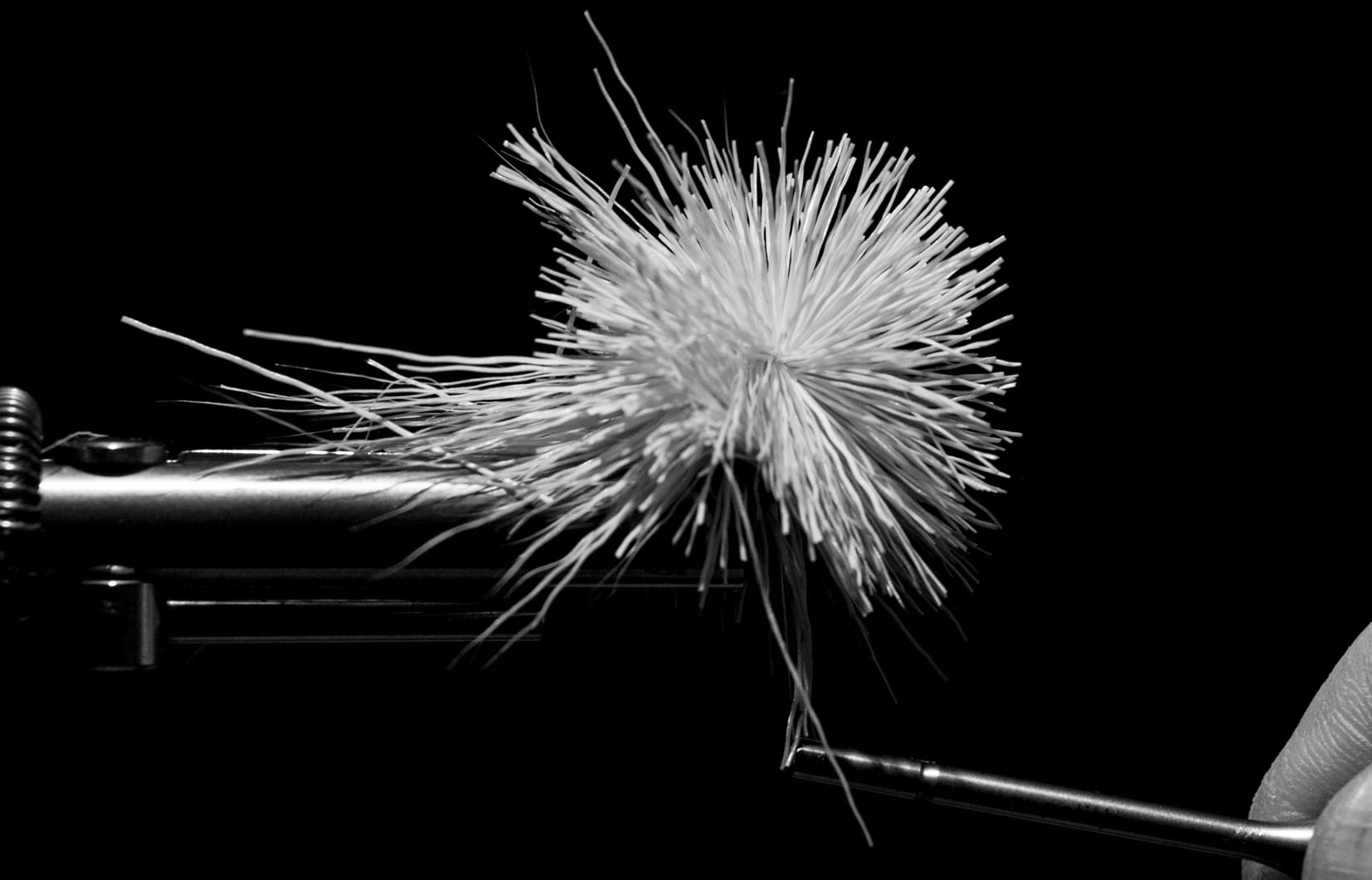 Step 6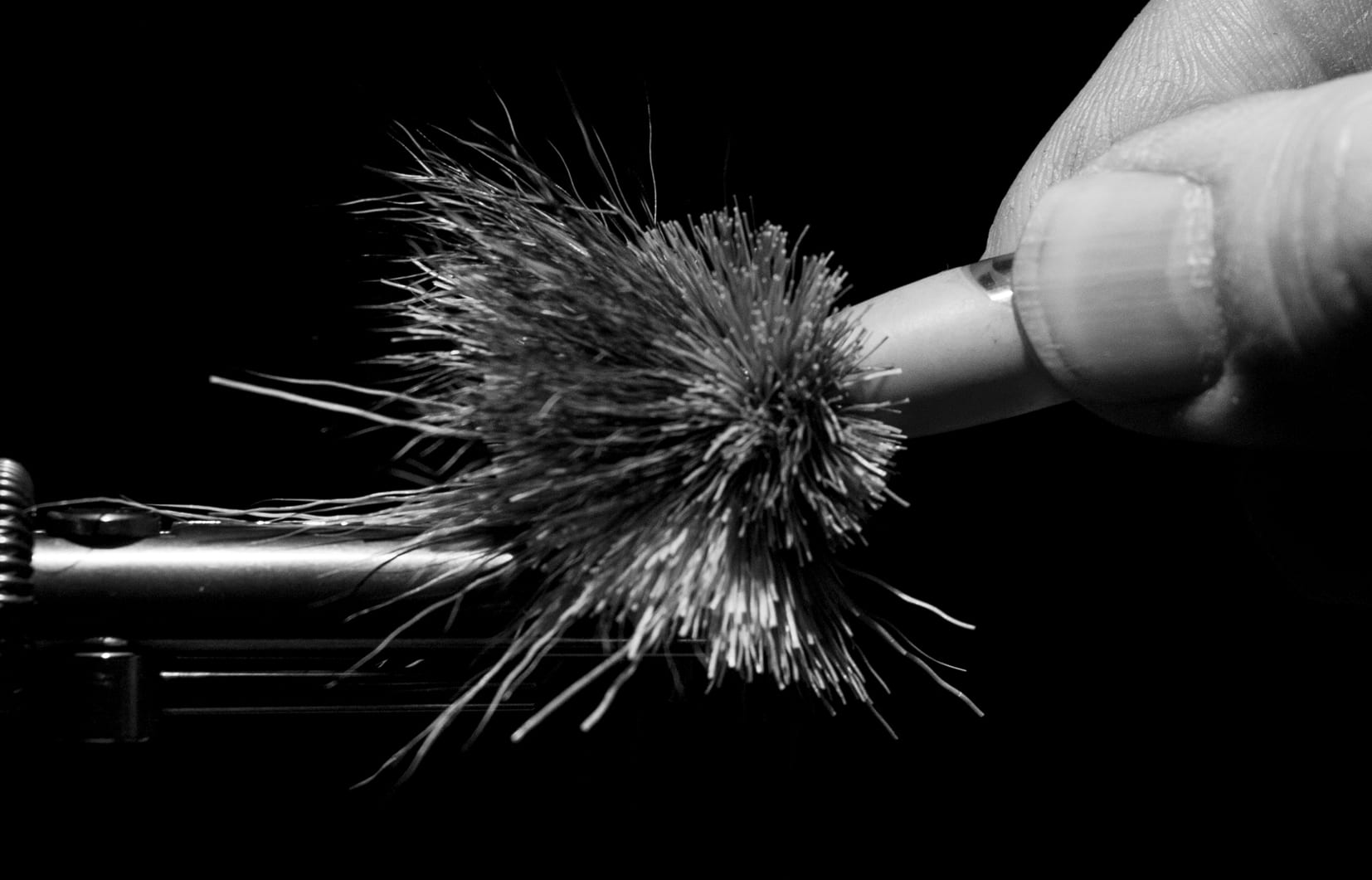 Step 7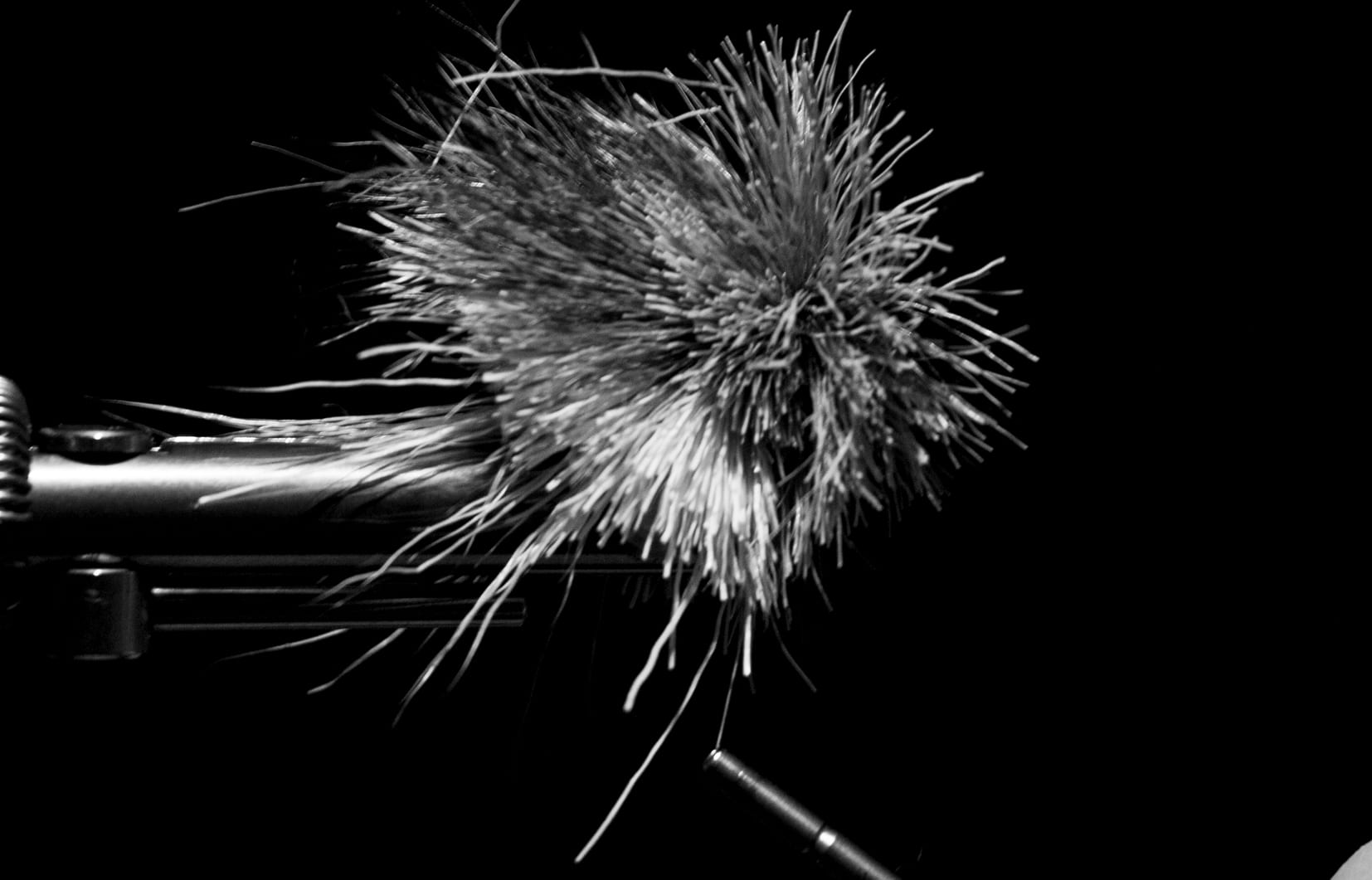 Step 8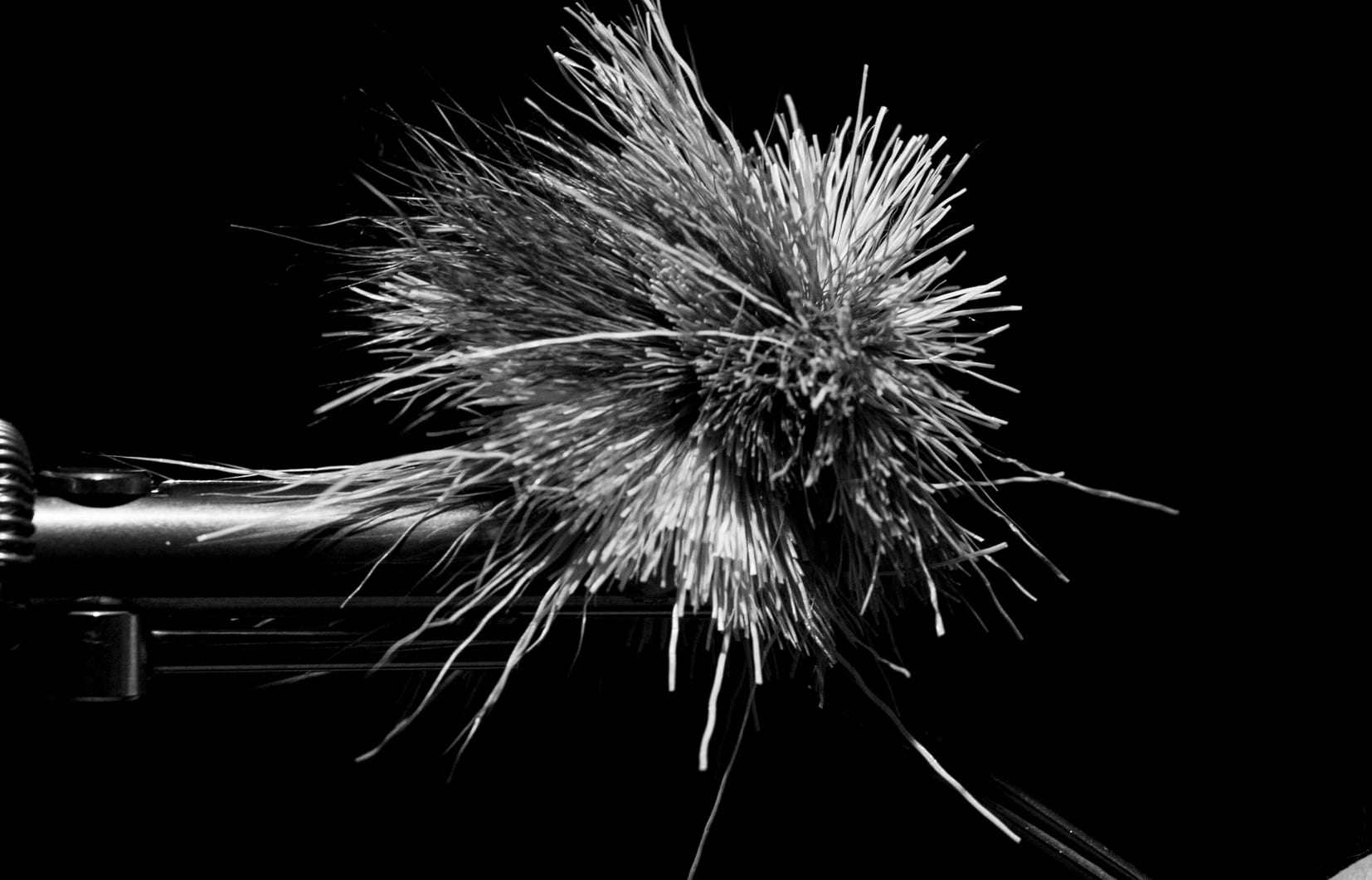 Step 9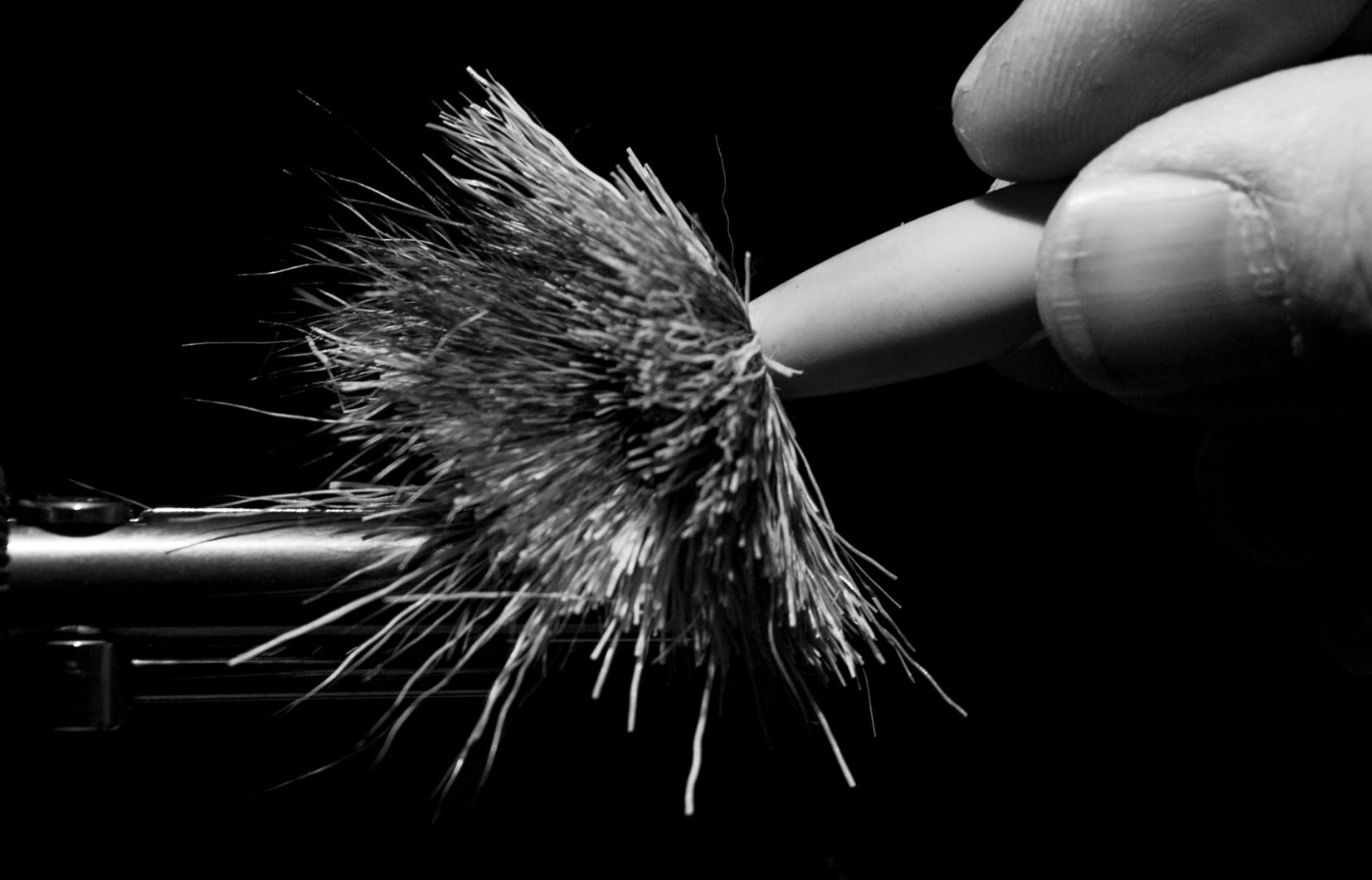 Step 10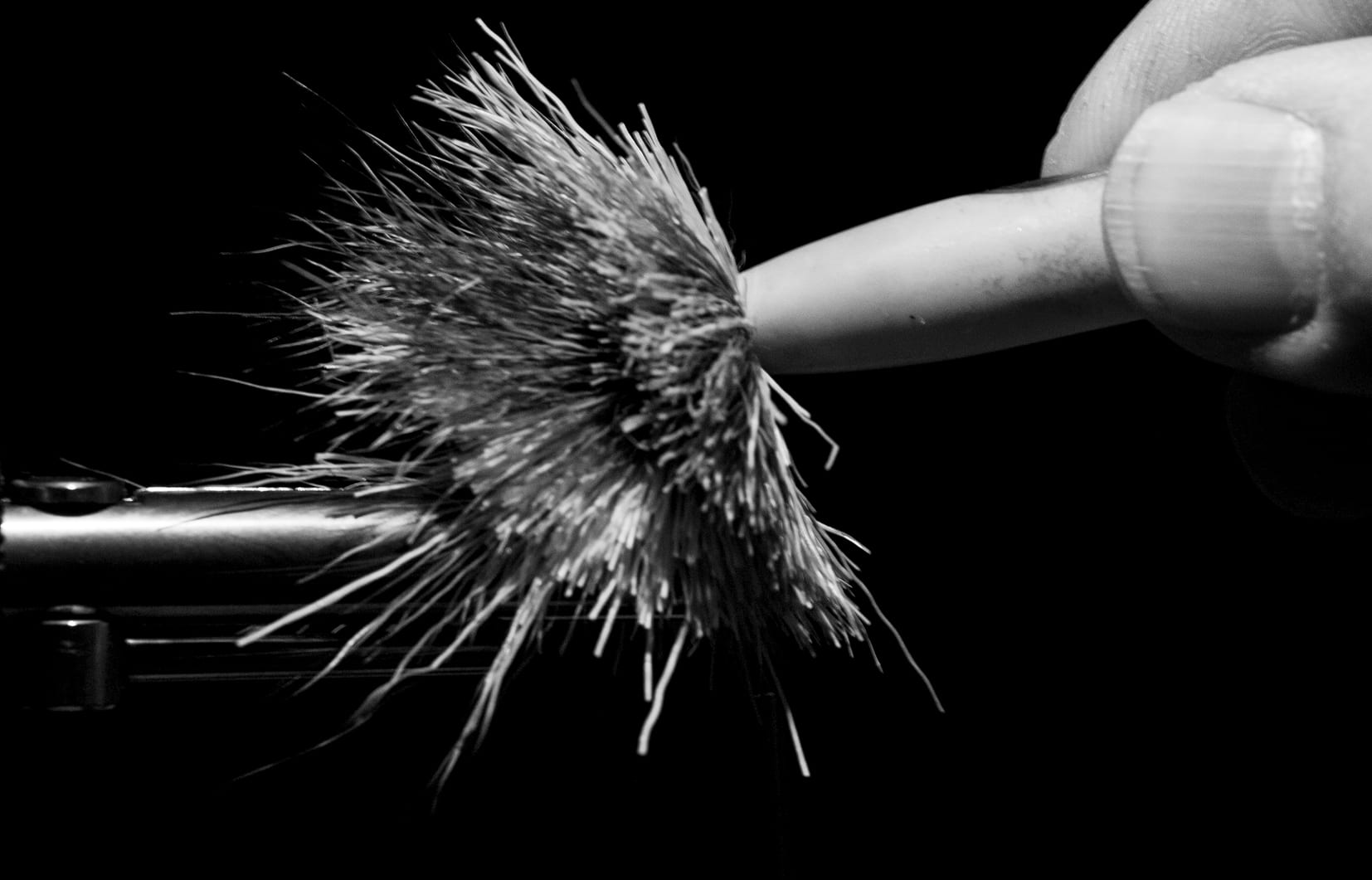 Step 11
4. Tie the final knot and fix it with super glue.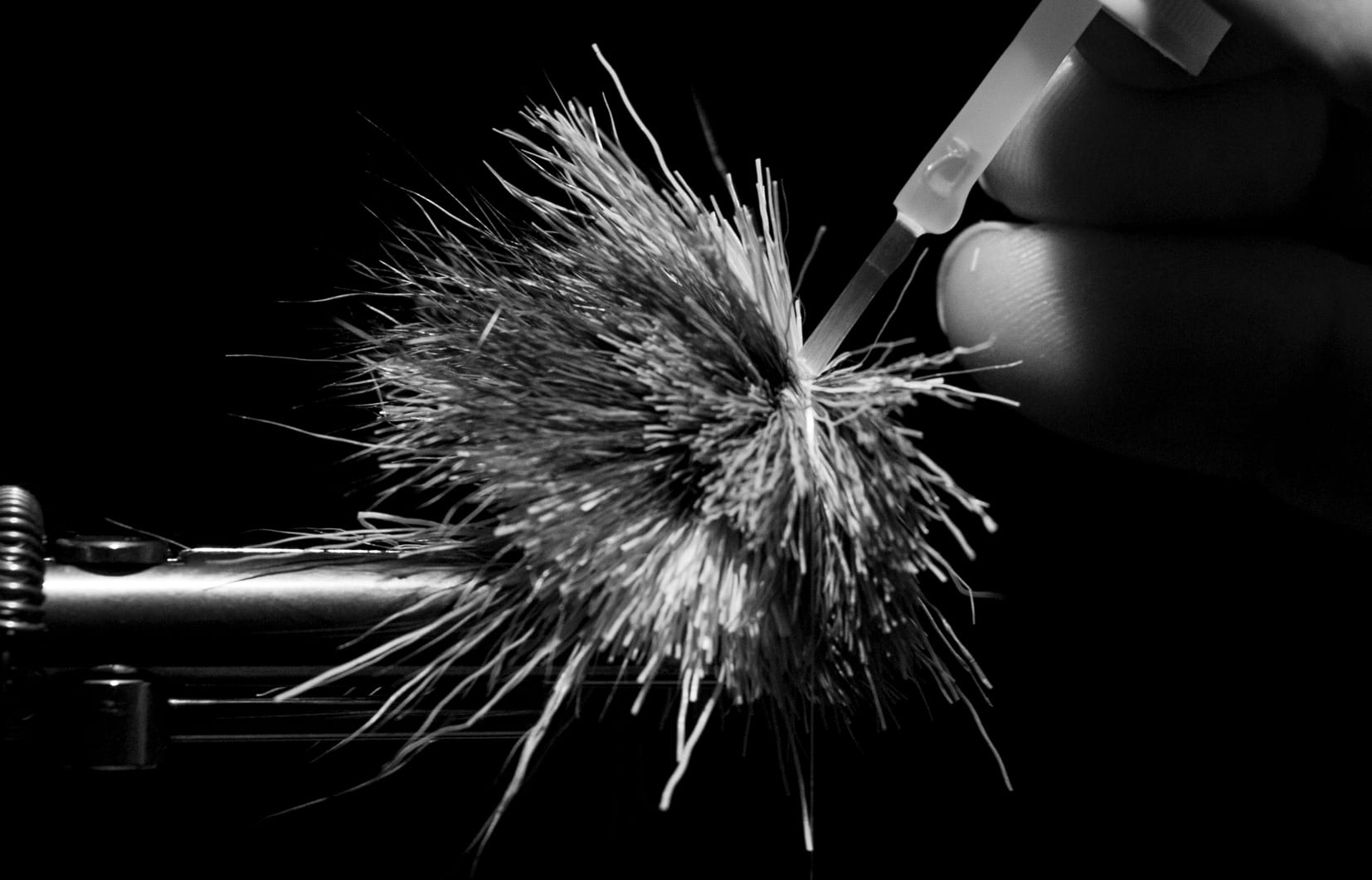 Step 12
5. Release the hook and trim the tuft of hair with scissors and a razor blade. This should be done so that the result resembles a piece of bread. Hence it does not have to be cut extremely cleanly. It is only important that the hook is visible so that it can be set in the mouth of the carp when fishing the carp fly.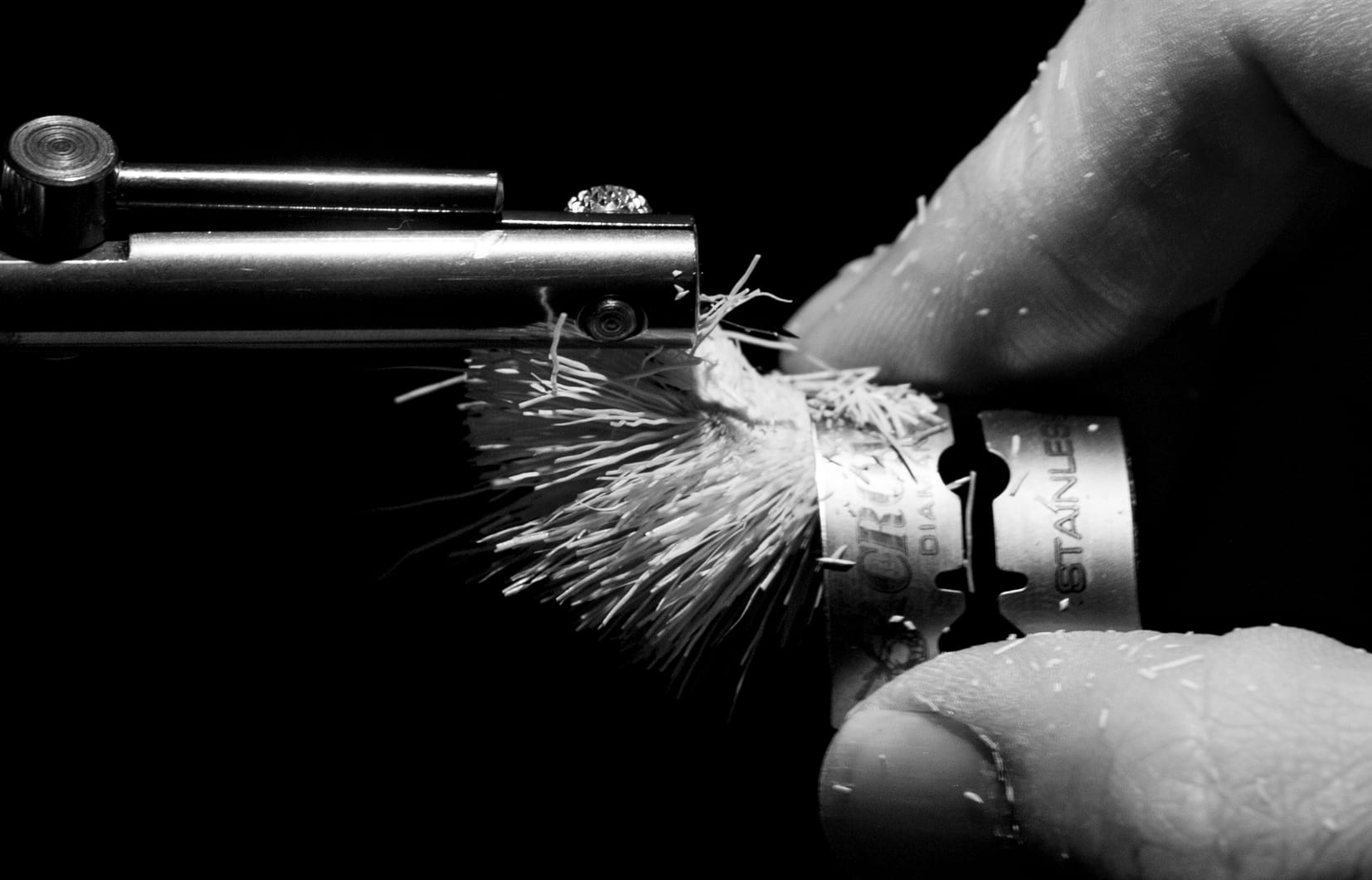 Step 13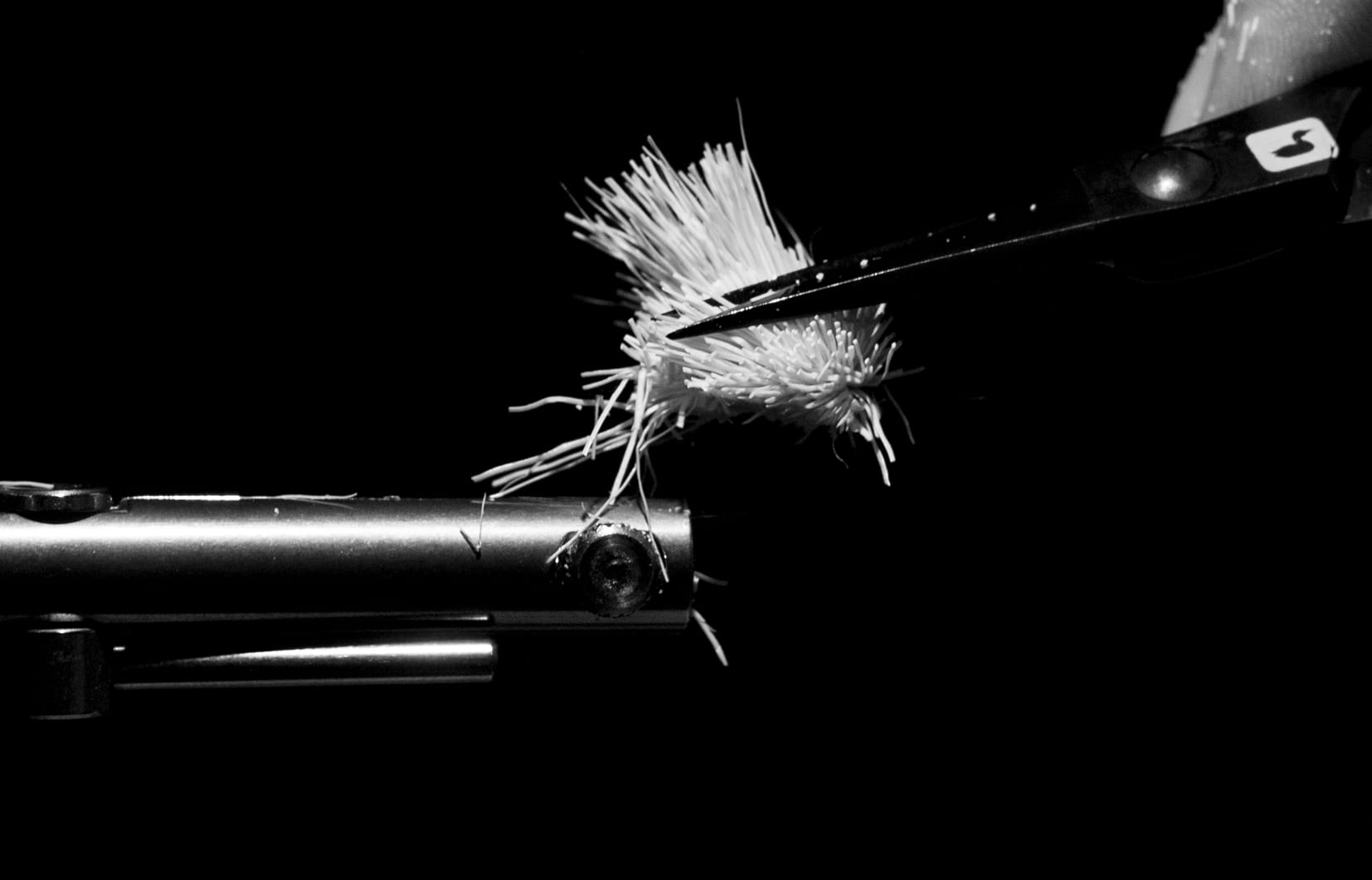 Step 14
6. If you want you can scorch the "bread" / the hair with a lighter to make it look like toasted bread.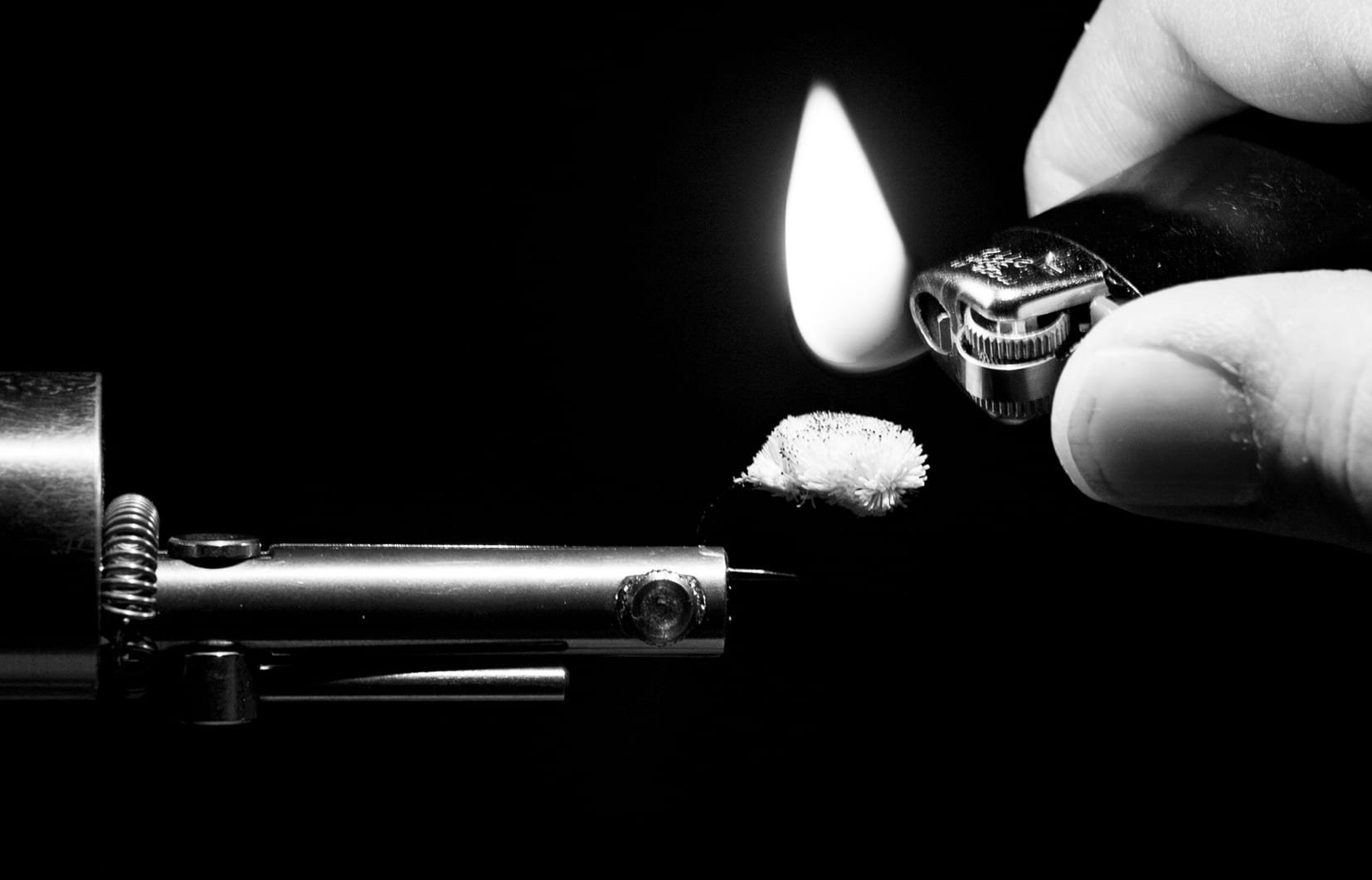 Step 15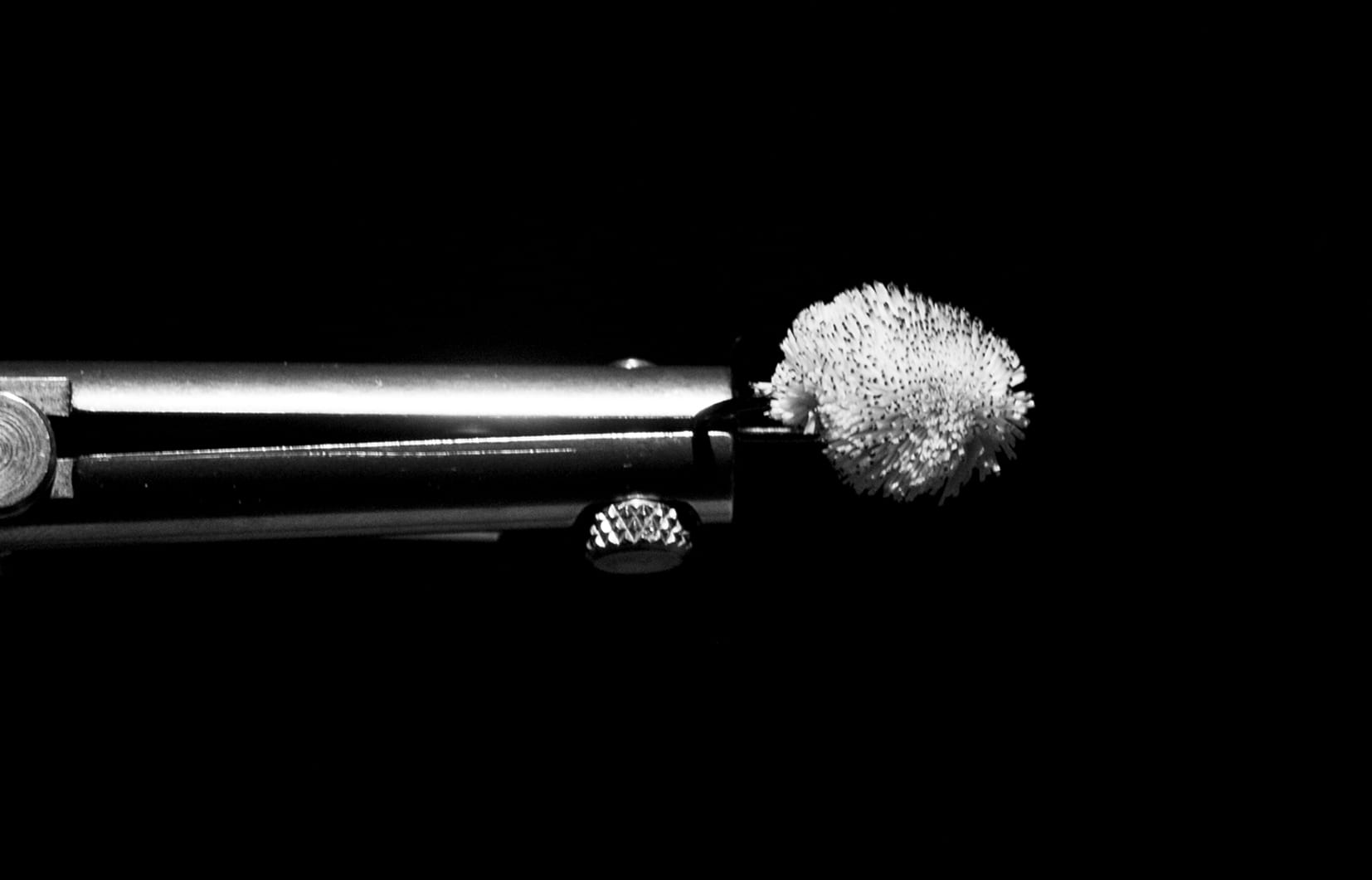 Step 16
7: Finished!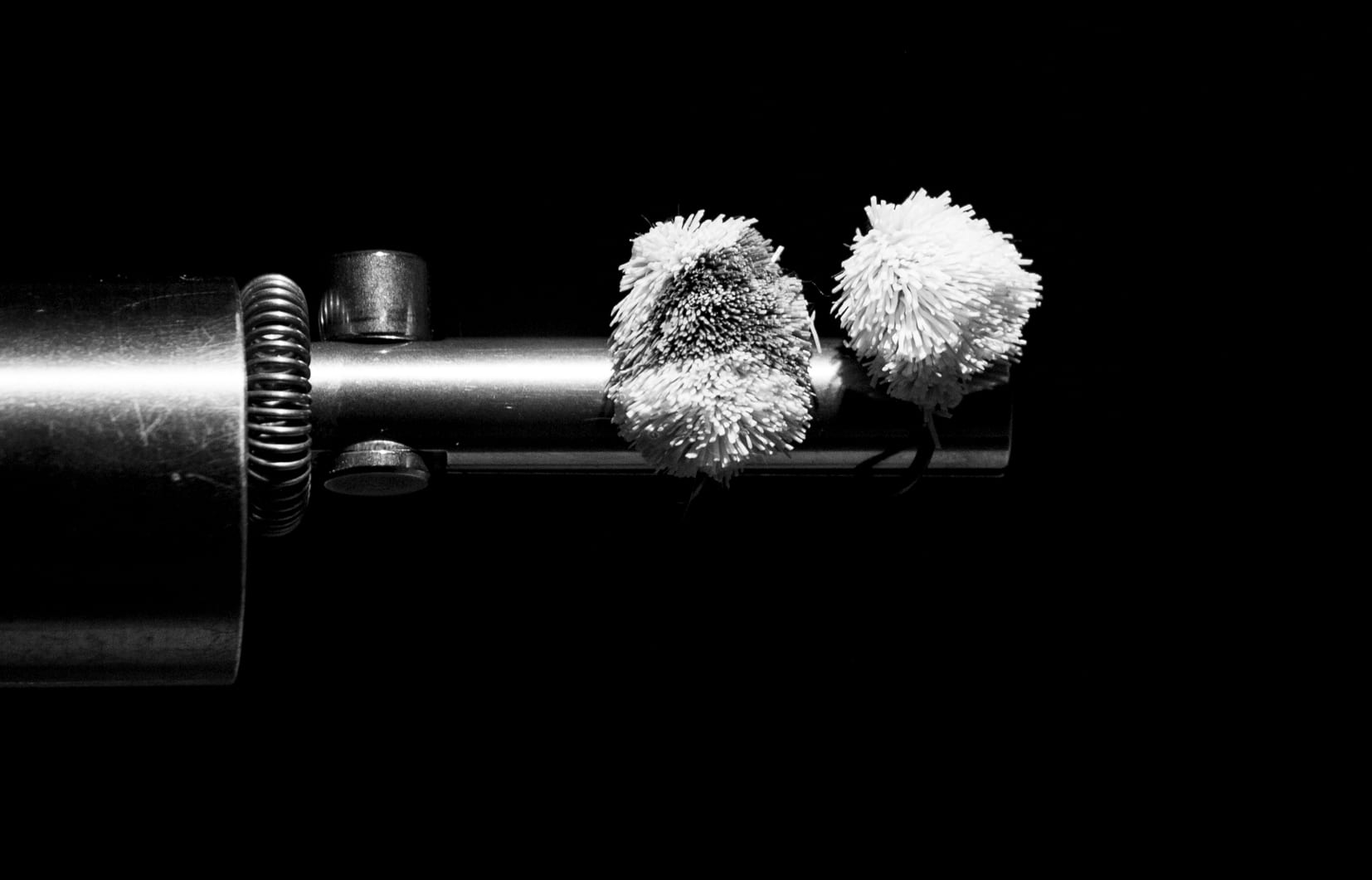 Variations of one of the best carp flies
Putting of the best carp flies to use:
It's very simple. The bread carp fly pattern can be used wherever fish like to eat bread. In my region you can use it when fishing canals. Besides carp you can use the bread fly pattern for roach, chubs and asp.
In addition to these species, this pattern also works very well in salt water. For example in harbors where the fish are used to feed on bread. So take this fly along on your next holiday, it can be worth it.
In any case, this pattern is one of the best carp flies out there. Alternatively you can tie pretty much the same fly using a sponge. Just like the one you use when taking a bath! Tear off a piece of sponge and fix it on a hook. It also looks deceptively real and works very well for carp.
Check out more of Rainer's work here:
"A Simple and Effective Sandeel Fly Pattern"
"Pursuing Predators on a Classic Pike Fly"