Last updated on September 20th, 2021.
Latest posts by Leonard Schoenberger
(see all)
Produced by Yvon Chouinard the film addresses wild fish, wild rivers and habitat destruction by fish farms.

The goal of the documentary "Artifishal" is to highlight the salmon farming industry in northern European countries such as Iceland, Norway, Scotland and Ireland. It also encourages the public to sign a petition to the governments of these countries to ban open net salmon farms.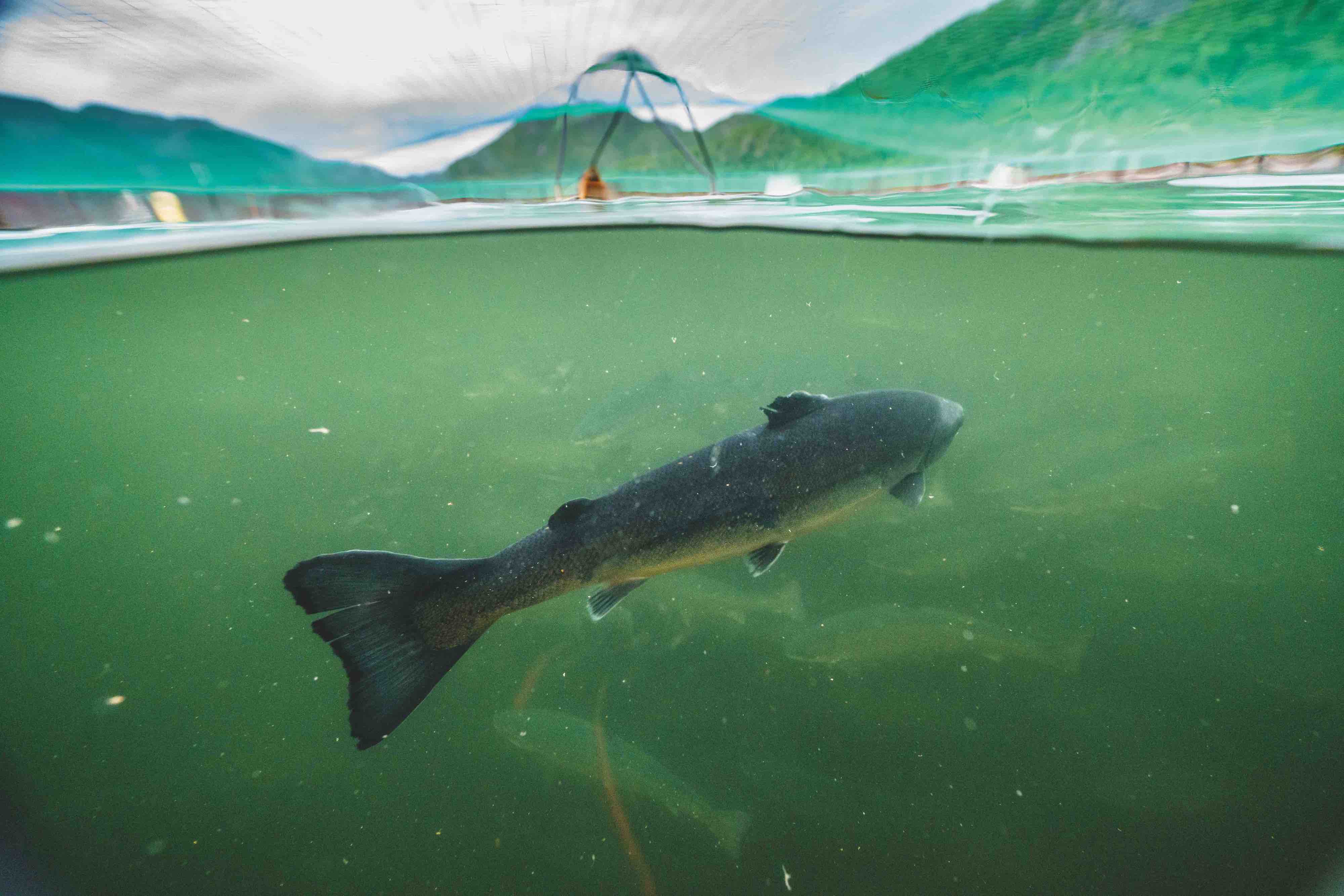 An Atlantic salmon displays damaged fins common in net-pen-raised fish.
The 80-minute film by Liars & Thieves! looks into the high cost – ecological, financial and cultural – of our mistaken belief that engineered solutions can make up for habitat destruction. The documentary traces the impact of fish hatcheries and fish farms.
This industry hinders wild fish recovery, pollutes rivers and contributes to the problem it claims to solve. Artifishal also dives beneath the surface of the controversy, as citizens work to stop the damage done to public waters and the remaining wild salmon and sea trout.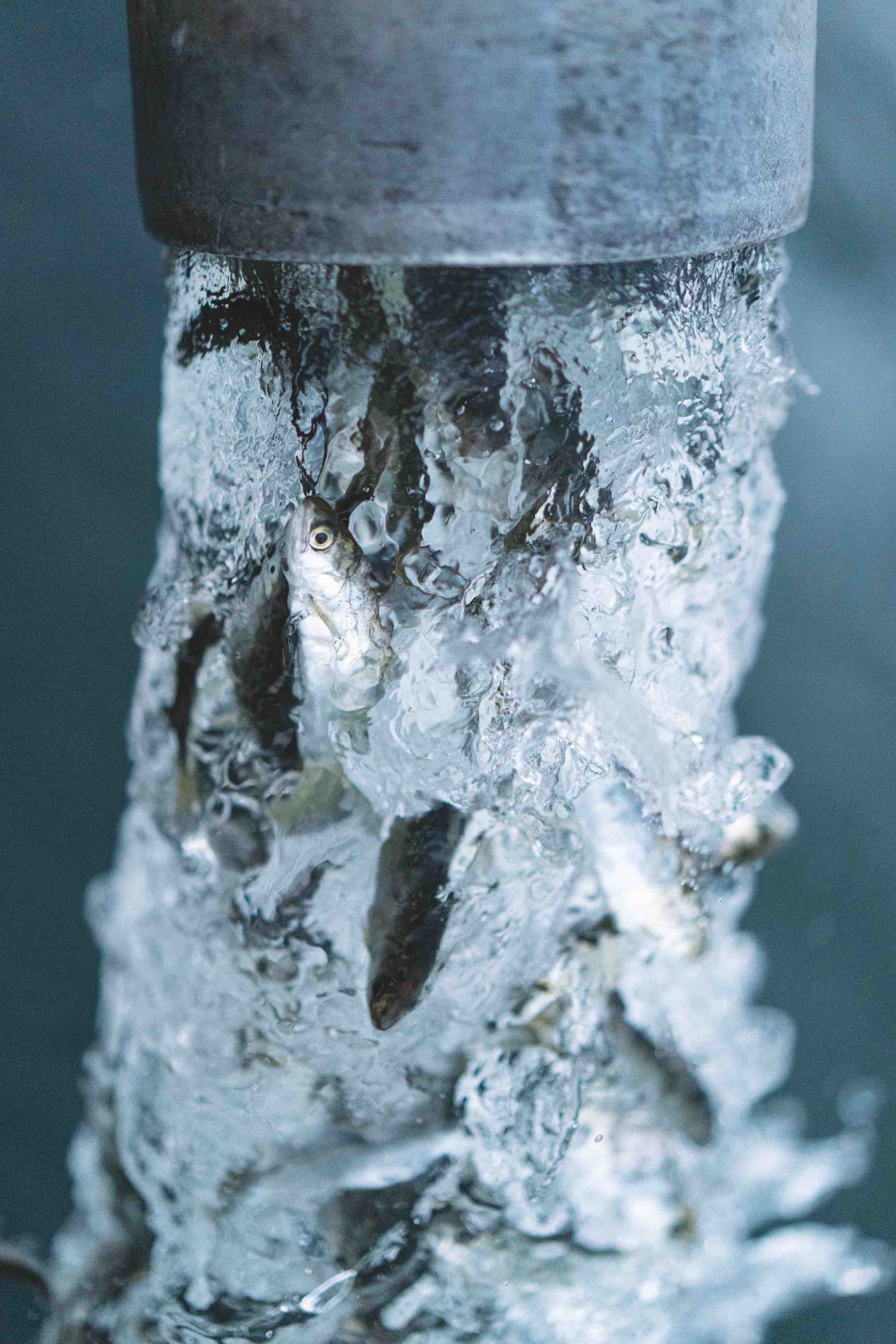 Juvenile hatchery salmon flushed from a tanker truck, San Francisco Bay, California.
Artifishal highlights the plight of wild fish due to hatcheries and fish farms. The film takes us inside hatcheries in California, Washington, Oregon and Idaho. You can witness first hand the conditions of factory fish farms as well as the genetically inferior, dumbed-down salmon they churn out in massive numbers. In a beautiful fjord near Alta, Norway, the underwater destruction and disease caused by an open-water fish farm are seen firsthand as activists record the devastation.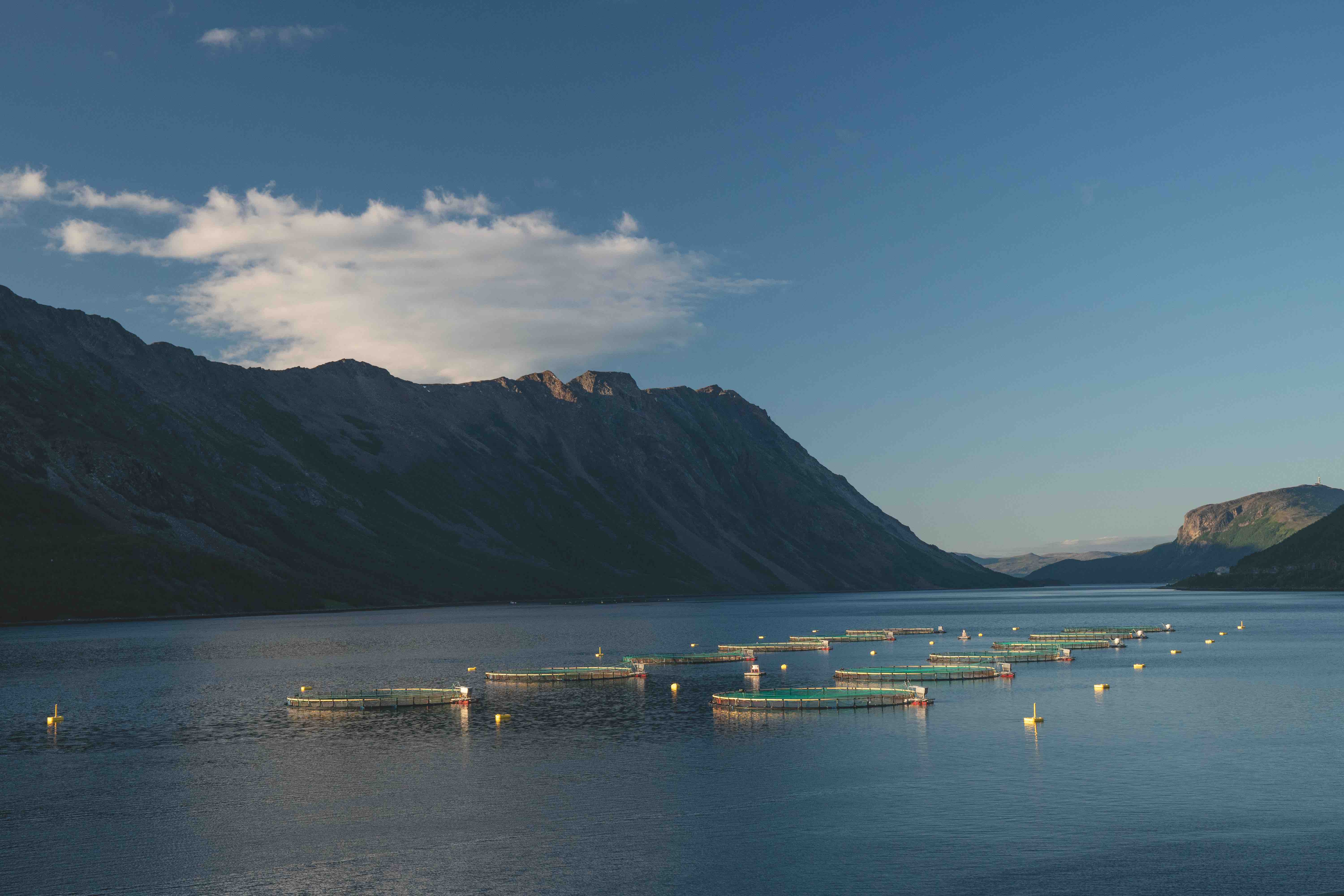 The Alta, a world-renowned Atlantic salmon fishery known for its huge fish, has close to 150 net pens in its fjord.
"Humans have always thought of themselves as superior to nature and it's got us into a lot of trouble. We think we can control nature; we can't," notes Yvon Chouinard, Patagonia founder. "If we value wild salmon, we need to do something now. A life without wild nature and a life without these great, iconic species is an impoverished life. If we lose all wild species, we're going to lose ourselves."
The majority of European salmon farms are in Norway and Scotland where they have been wreaking havoc on coastal ecosystems. Open net fish farms are a key contributor to the dramatic decline of wild Atlantic Salmon and the industry is set to expand exponentially in the pristine fjords of Iceland and continues to grow at alarming rates
around Norway, Scotland and Ireland. These massive open net pens allow the free flow of disease and pollution into the surrounding environment where wild salmon and sea trout are struggling to survive. In the last 40 years, the population of Atlantic Salmon has dropped from ten million to three million and if we fail to protect their habitat, they could soon become an endangered species.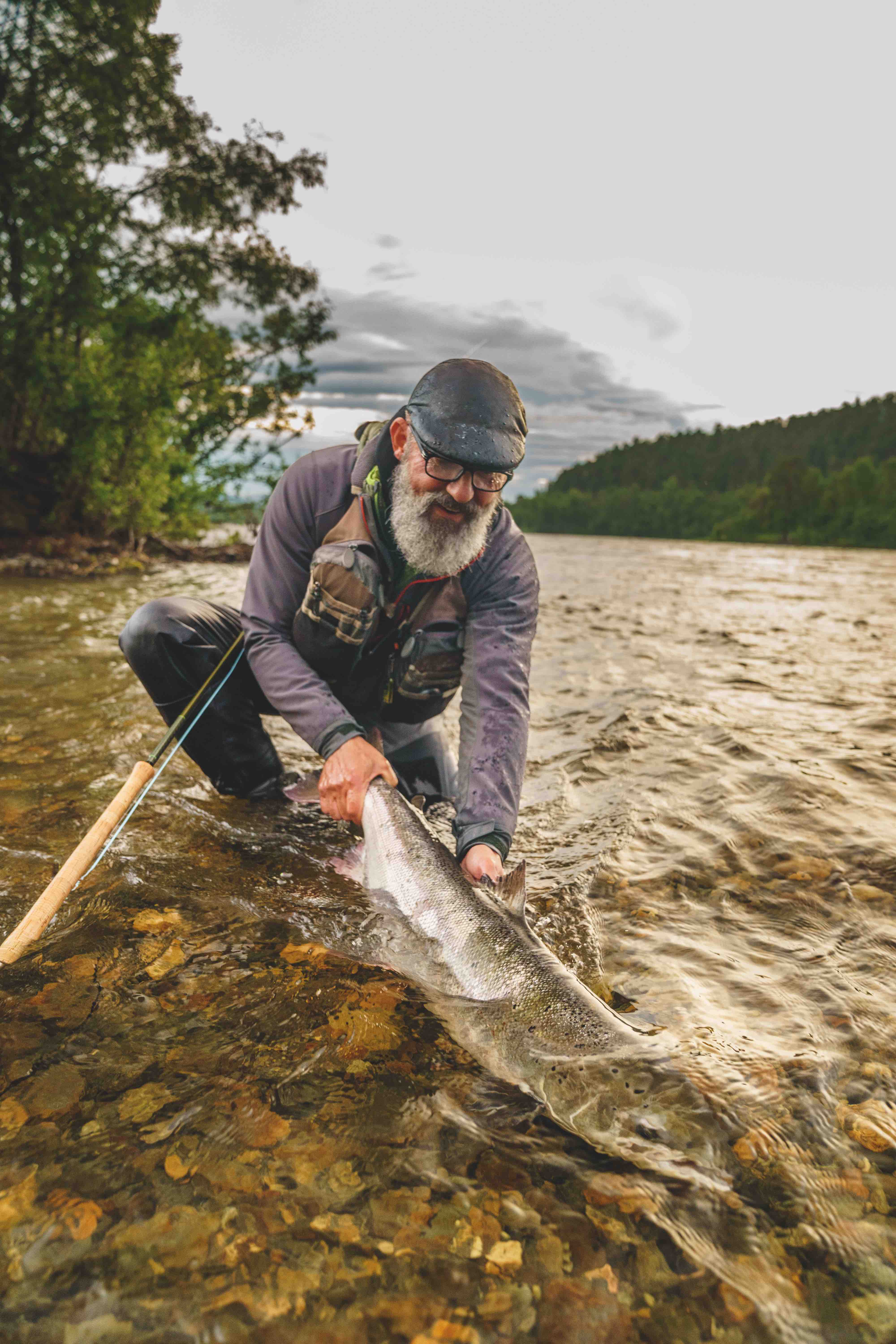 Swedish journalist, angler and author Mikael Frödin releases a wild Atlantic salmon on Norway's Alta River.
Patagonia will highlight the work of local NGO's fighting the cause, the North Atlantic Salmon Fund Iceland, the Norwegian Wild Salmon Alliance, Salmon and Trout Conservation Scotland and Salmon Watch Ireland. Together they have launched a petition to call for national bans on new open net salmon farms and the phasing out of existing ones to bring a halt to the devastation of wild fish and the surrounding ecosystems.