Last fall I hiked into two lakes at the end of a long dusty road in a remote wilderness in Eastern Washington.
Occasionally a grizzly bear will wander down from Canada. This is wolf country. Last July a herd of wolves treed a forest worker until a helicopter arrived to scare them off. She had probably stumbled on a den and the wolves were being protective. We saw no wolves this trip but some wolf scat.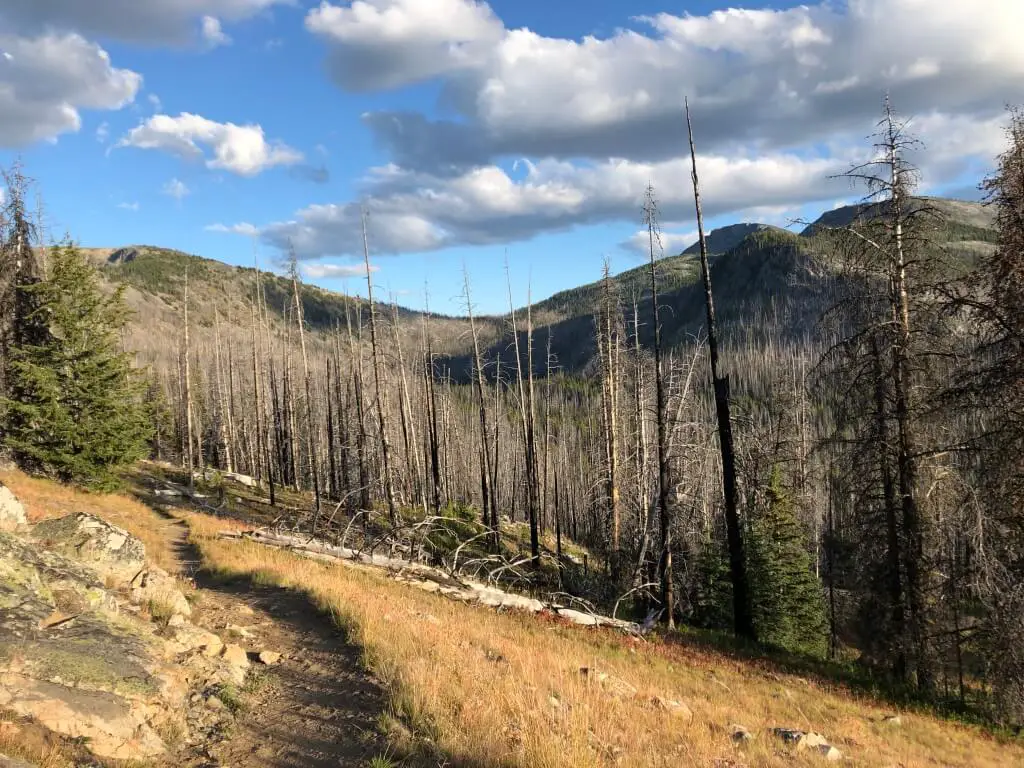 We started hiking through country which had been burned over by the Tripod forest fire in 2006. The burnt trees are being bleached into a silver forest by the sun. We spent the first night at a lake full of wild brook trout. A Granger 8'6" bamboo fly rod, floating line and a couple wet flies worked along a shallow shoal was productive, sometimes for two brook trout at a time.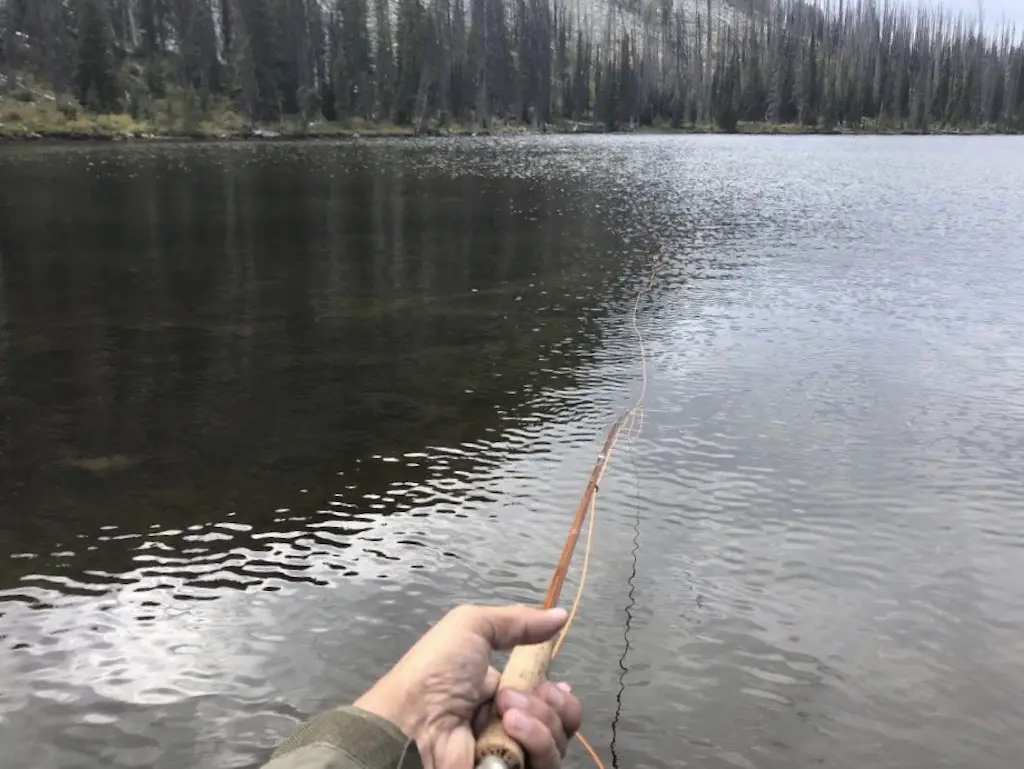 Trout Fishing Washington: Wild Brook and Cutthroat Trout
The brook trout were 8-12 inches with dark green backs yellow spots, yellow bellies and brilliant red fins tipped in black and white.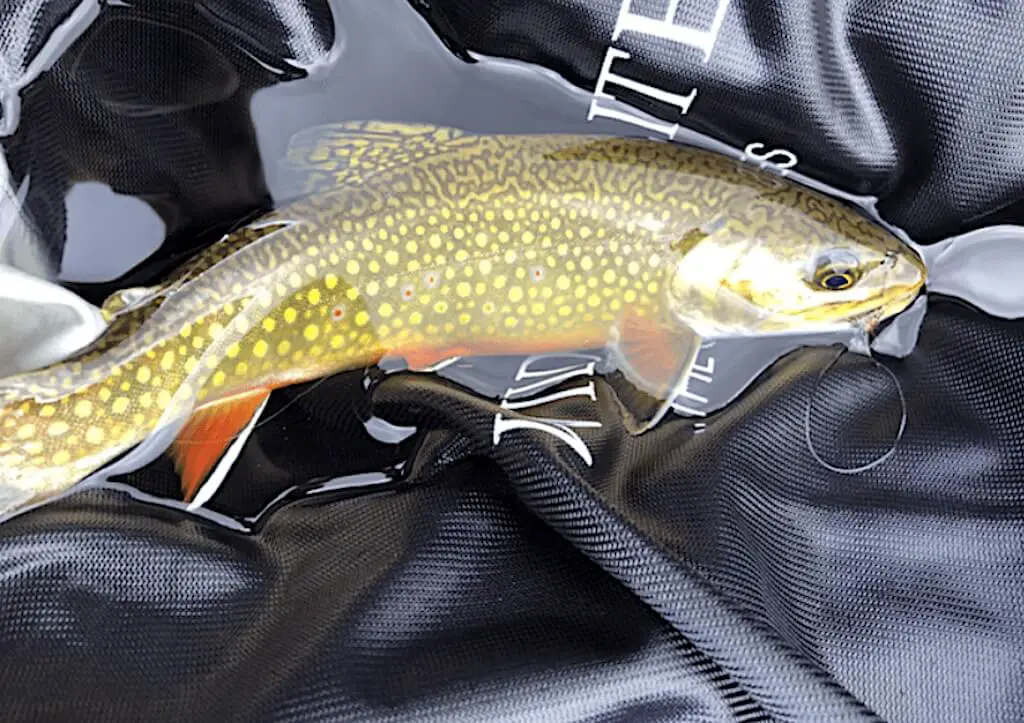 The next day we took a way trail to a cutthroat lake which sits above 7,000 feet. Fall is a great time to visit high lakes. There are few mosquitos and horseflies. It's cold at night but the days are warm. There are fewer hikers because school is in session.
And the fish are feeding urgently to put on weight to carry them through four to five months of iceout. The smaller cutthroat were silver. The bigger cutthroat had yellow sides, red bellies and large red slashes under the throat.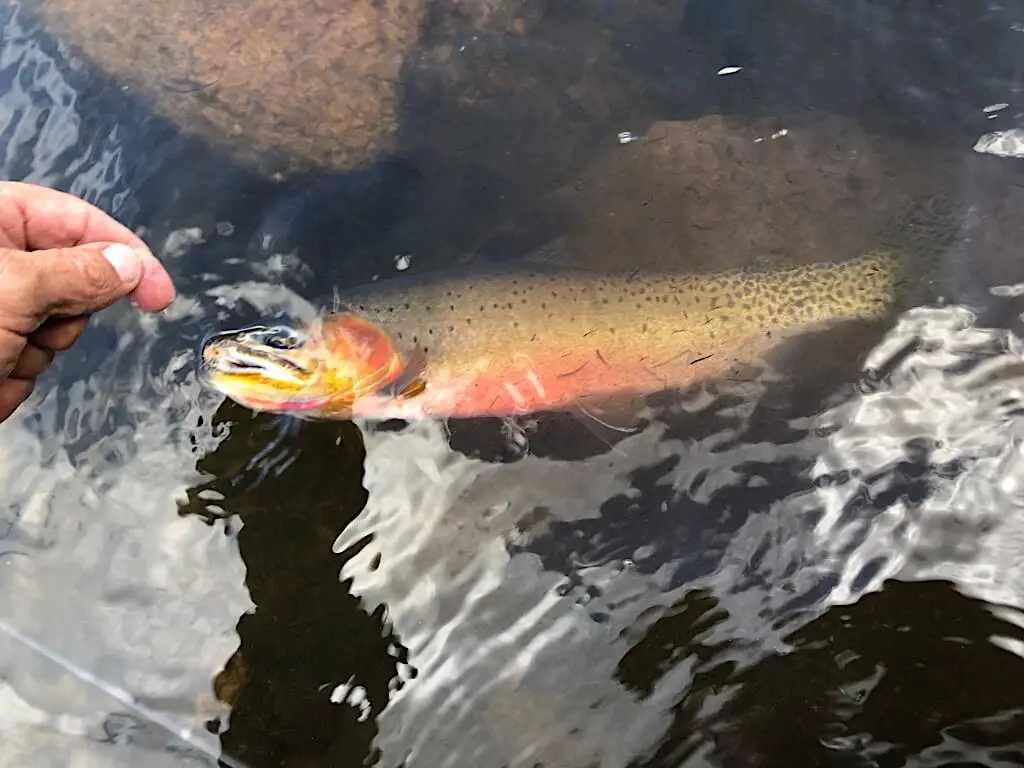 Washington Fly Fishing: Flies that Catch Fish
Classic wet flies work well for high lakes trout. My high lakes box usually includes Butchers, Black Pennells, an Olive and Mallard wet fly and a Brown Hackle Peacock. The Butcher resembles a water boatman or a small fish. The flash from the silver tinsel body attracts rainbows and cutthroat.
High lakes trout feed on terrestrials (bees, ants and beetles) which blow into the water from the shoreline. A Black Pennell or a Brown Hackle Peacock are a good terrestrial imitations. In small sizes a Black Pennell can imitate a chironomid or midge. An olive wet fly in size 8-10 can imitate a dragonfly and in size 12-16 can imitate a callibaetis mayfly nymph.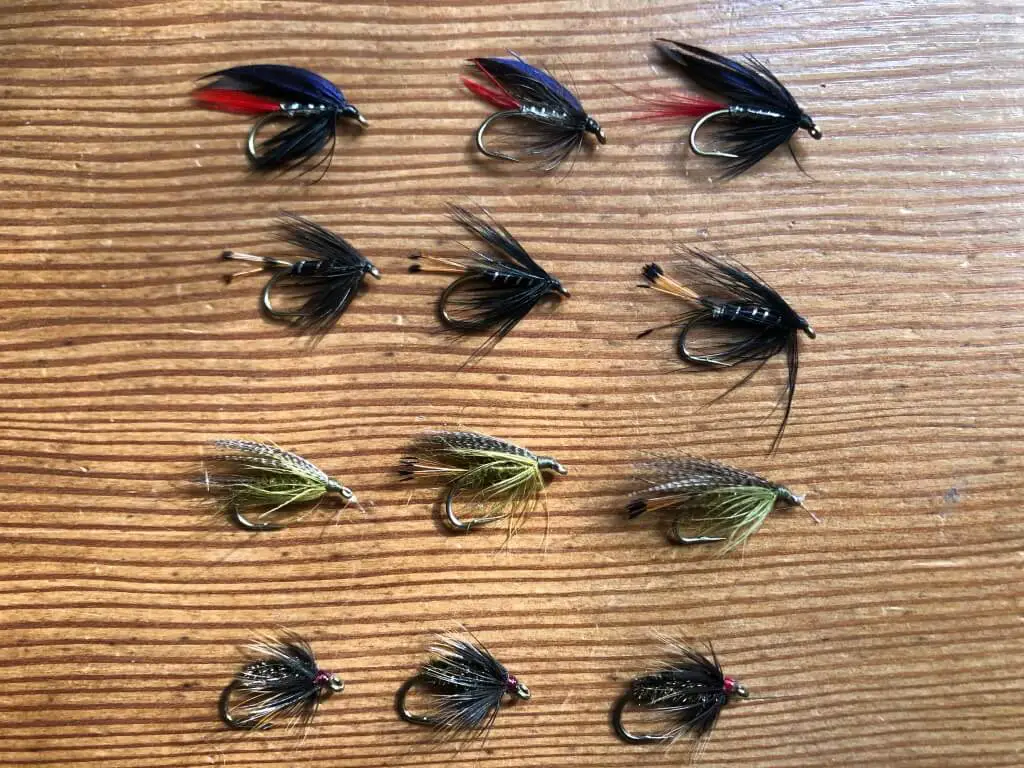 A float tube is a must to make your high lakes fishing productive. Most high lakes have trees and brush along the shore which makes it difficult to cast. A lightweight float tube lets you to cover a lake effectively. We caught fish consistently from our float tubes at both of the high lakes on this trip while shore anglers struggled.
My float tube comes from Wilderness Light. It weighs only 3 pounds 4 ounces, and inflates in a couple minutes. It's light enough and compact enough that I strap it too my back if the trail is open. I deflate it and carry it inside my pack when it's brushy. You can learn more about Wilderness Lite at www.wildernesslitefloattubes.com