I own a 7 foot, 5 weight bamboo fly rod made by Anacortes, WA, rodmaker Tom Fulk. The rod is a lovely dark honey color with Tom's characteristic red wrap scheme.
One wrap at the end of one tip, two wraps at the end of the second tip. You fish the single wrap tip on odd number days and the double wrap tip on even number days so that you don't put excessive wear on a single tip. My Tom Fulk fly rod is 6206 which means that it's Tom's 62nd rod and that the rod was made in 2006. It's details like that which make me love bamboo.

Tom Fulk Bamboo Fly Rod with Signature Wraps
Tom names every rod for a different river or lake. My rod is named for an ice-cold stream which tumbles off the Cascade mountains. The name of the stream is engraved on the rod but sometimes it's nice to have a secret. It's a long drive and a long hike to a wild valley where you probably won't see another fisherman and bears mark the trees. The best time to fish is late September or early October when cold nights have locked up the snowfields in the stream's headwaters.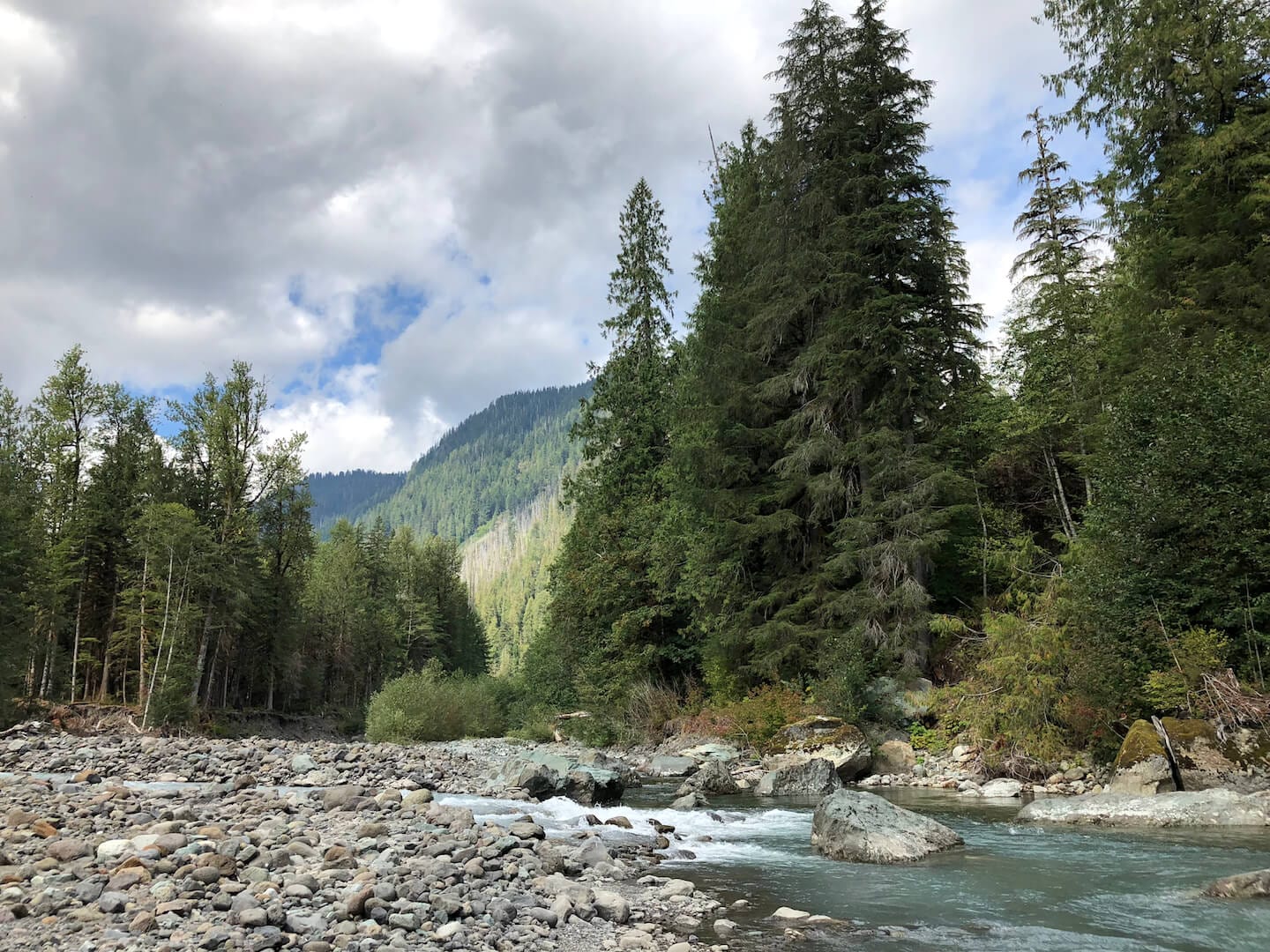 A Cold Stream in the Cascade Mountains
The stream has beautiful cutthroat – up to 18 inches – with dark olive spotted backs and an orange tinge on their bellies and bright red slashes under the throat. We found them on this September day casting royal wulff dry flies and yellow and partridge soft hackle wet flies. The water was so clear that you could see the fish take the wet fly.
Beautifully Spotted Cascade Mountain Cutthroat
My Tom Fulk fly rod performed like a dream. The 5 weight double taper line turned over well in the breeze and the rod loaded with just one cast. Plenty of backbone to handle larger fish. Tom designed this rod with this particular river in mind. Fishing a craftsman's rod on the river he named it for. That's as good as it gets.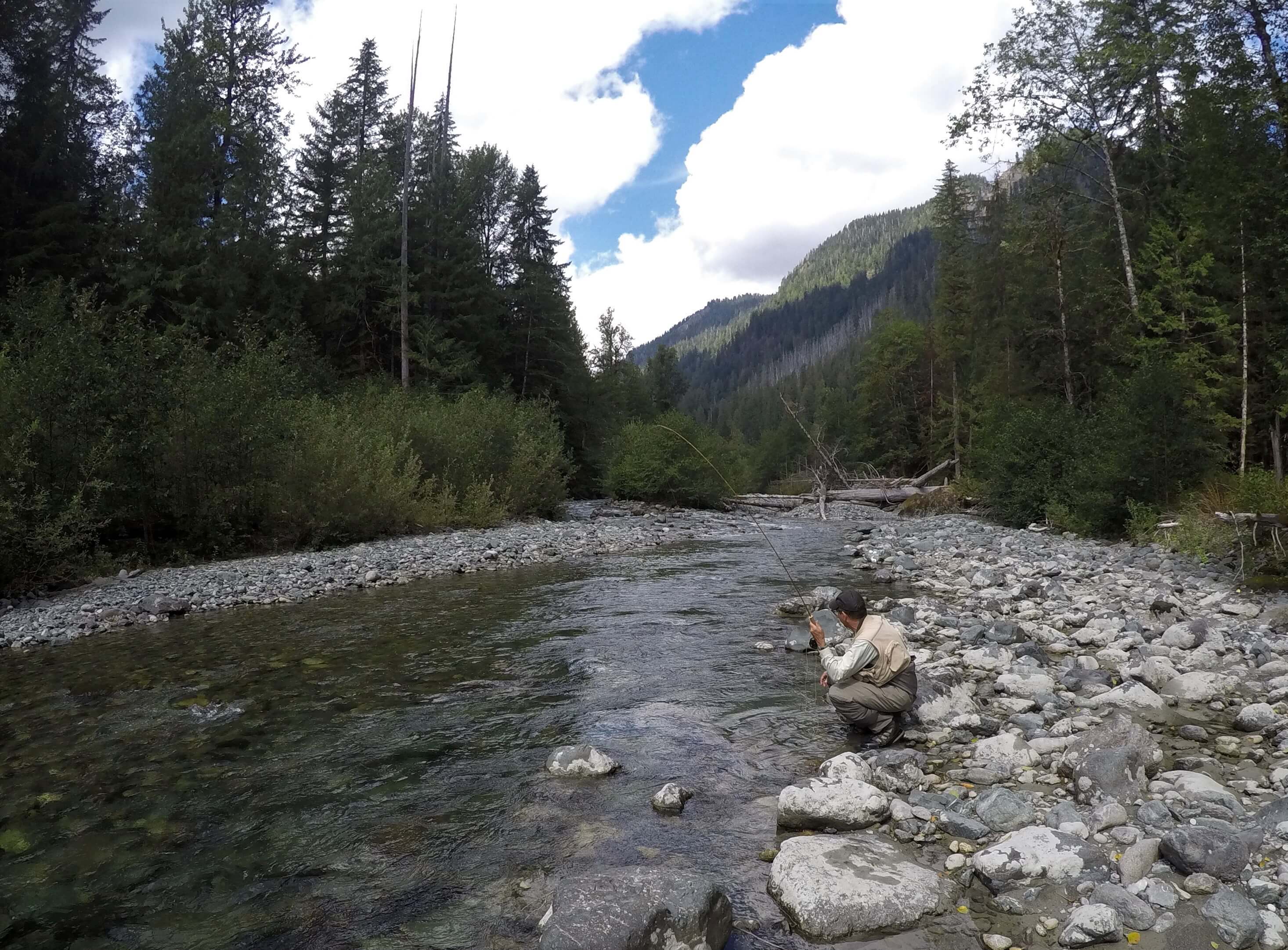 Into a Fish with the Tom Fulk Fly Rod, 7 foot, 5 weight
I'm partial to the Royal Wulff when I fish the streams that tumble off the east and west slope of the Cascade Mountains. The fly floats well and the white wings are easy to spot in tumbling mountain streams.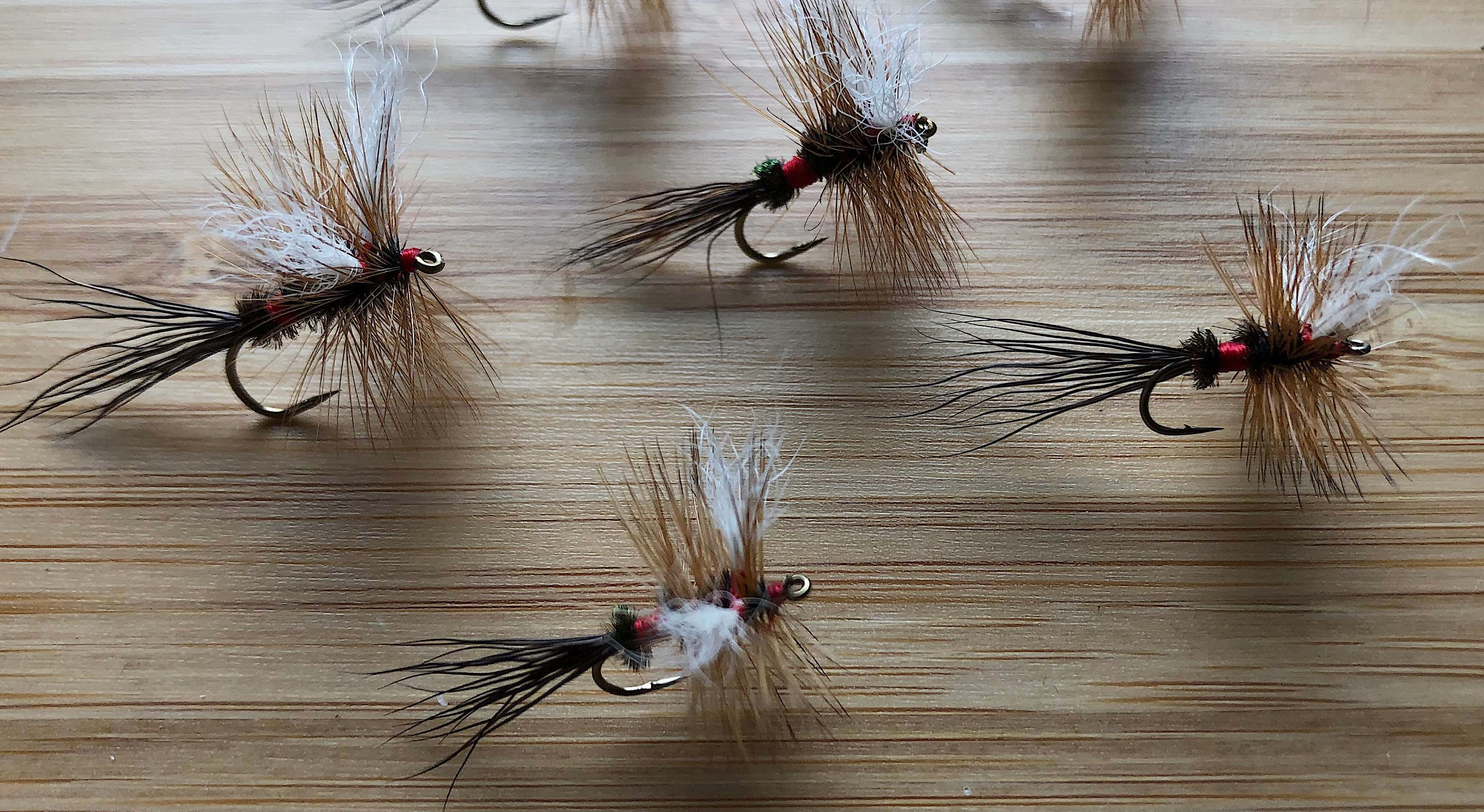 Royal Wulff Dry Flies
Royal Wulff Dry Fly
Hook: 10-14
Thread: 8/0 Red
Tail: Dark Brown Elk
Body: Peacock herl with a band of red thread or red floss in the middle.
Hackle: Brown
Wings: White calf tail, divided.
I also fish soft hackle wet flies. The partridge and yellow and partridge and orange are a couple favorites. You can fish them dead drift upstream or swing them across broad riffles when fishing downstream. A partridge and yellow wet fly was one of my top performers fishing the riffles in Montana this summer.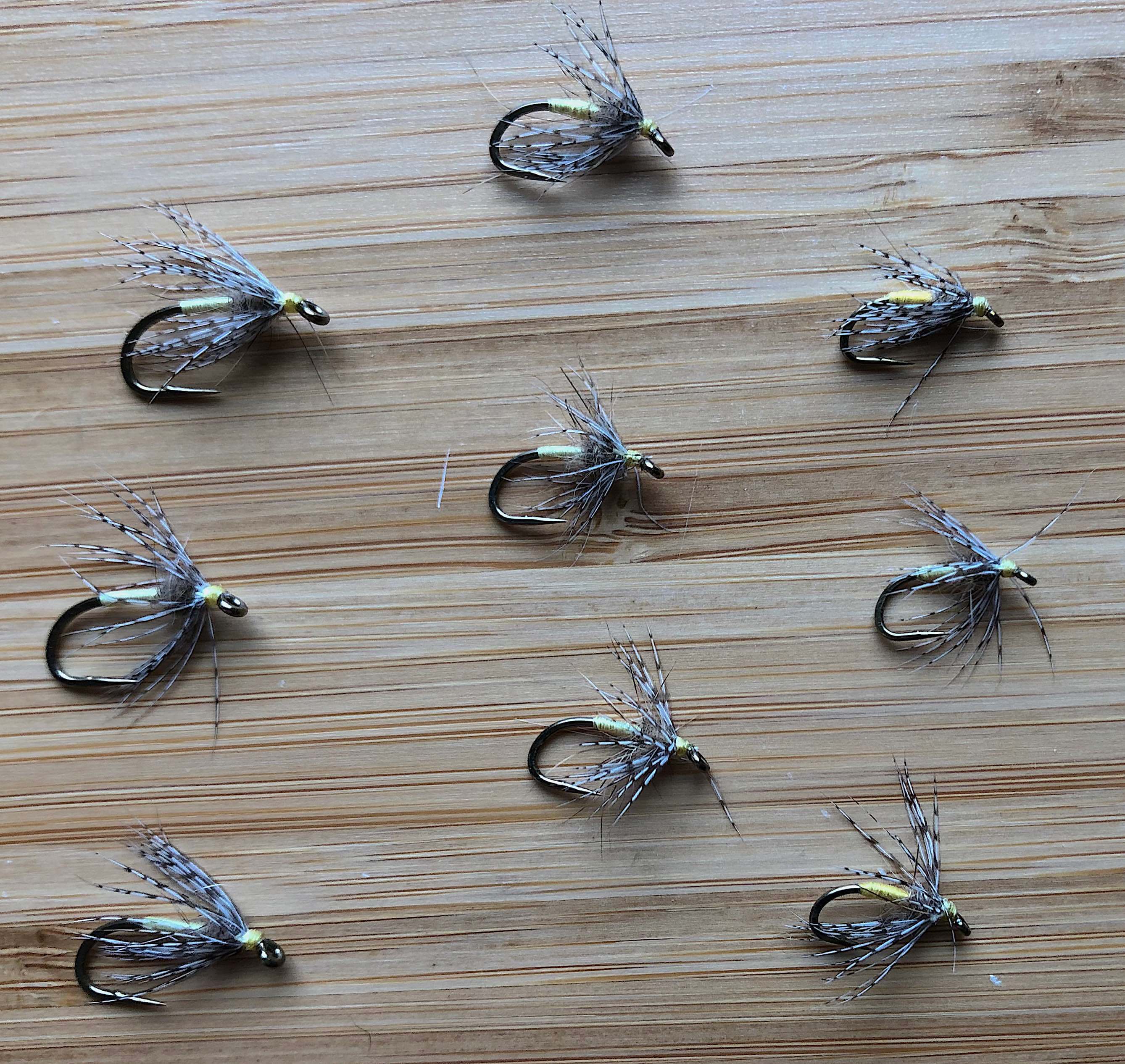 Collection of Partridge and Yellow Wet Flies
Partridge and Yellow Wet Fly
Hook: 12-14 Ken Sawada wet fly hook or Partridge sproat hook.
Thread: Pearsalls Yellow silk.
Body: Yellow silk. Thin and a little short.
Thorax: Dubbed hares Ear.
Hackle: 2 turns partridge. Sometimes I tie a doubled strand of flashabou or krystal flash in before the partridge hackle to add a little sparkle.
Here are some sources to learn more about Tom Fulk's rodmaking.
Tom Fulk Receives Washington Fly Fishing Club's Letcher Lambuth Award
Tom is also the author of the book: Fundamental Concepts of Bamboo Fly Rod Designs: A Graphic Design Approach (2005)