Last updated on August 22nd, 2023.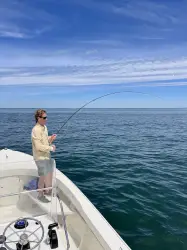 Latest posts by Leonard Schoenberger
(see all)
It's a no-brainer that fishing comes with the risk of being the target of harmful sun rays, which is why it is important to always dress appropriately for the occasion.
Fishing out into the waters will also expose you to the harmful glares of the sun, especially that you are surrounded by a reflective water surface.
Not only that, but exposure to the sun can also be very dangerous to your health and could most likely affect you in the long run. The sun rays coming from above as well as below will make you prone to harmful sunburns, or worse, even long-term skin diseases. Serious anglers should always be mindful of sihing mahow they protect their body and skin and should take precautions as a way to prevent UV rays from infiltrating their bodies. Although sunscreen may be one of the best solutions, anglers should not rely solely on it because it wears off after a few hours and will need reapplications every now and then.
In comes the use of fishing masks or fishing neck gaiters—a versatile piece of clothing that is also one of the best options in protecting yourself from the sun, and more than just keeping your sweat away. Paired with the appropriate sunglasses, a fishing buff would be the next best thing for you to have complete coverage from the harmful UV rays. Like all other fishing apparel and gears, it is also important that you must invest in high-quality neck gaiters for fishing to save your skin from the sun, all while still giving you the best and comfortable angling experience!
Important Features In Choosing Fishing Masks
For an outdoor activity that involves facing unpredictable weather conditions, a fishing sun mask is a piece of sure essential equipment to have. It can keep you warm during colder days, and give you decent to maximum protection from the sun when it's hot. Just like all other apparel and gears you need to bring or wear when fishing, you must also be knowledgeable about the features and factors that you need to consider when choosing the appropriate neck gaiter fishing mask for you. Here are some of them:
Wind, UV, and weatherproof
For a neck gaiter to be effectively used, it must be able to withstand any weather conditions so you won't have a hard time fighting off the dust, insects, pollen, and of course, the harmful sun rays. 
You must also take into consideration the kind of weather condition you most fish in. Wool garments are best suited for colder months, while polyester and nylon are the most suitable for fishing on warmer days. All these provide excellent wind protection, but wool materials can easily get wet when you are on the water, so opt to choose masks that are quick-drying or waterproof.
Breathable and wicks moisture easily
While it's important that your face must be blocked from the harmful sun rays, it must not come at the cost of your breathing. You must choose a neck gaiter that will still allow you to breathe comfortably, without also compromising the quality of the protection it provides. 
Look for ones that provide you adequate ventilation and have moisture-wicking abilities. It's important that while they do give ample protection, they can also keep our skin cool and comfortable amidst the hot weather.
Anti-microbial properties
While this may be a less important feature to consider, you must still take note of it if you want to keep the fabric clean and odorless even after long and sweaty trips. Because we do wear these gaiters near our nose and mouth, they are the most prone to catching bacteria, dirt, and odors, so it's best to choose one that wouldn't be a breeding ground for germs. 
Color and style
While this may not be important, some anglers do make it a point to look cool and presentable when out in the water. But choosing the color and style just doesn't stop there. Wearing neck gaiters with muted colors will be ideal if you're trying to remain hidden, while bright-colored and patterned ones can be helpful in case of an emergency. Nevertheless, pick one that works best for you!
Best Fishing Neck Gaiters In 2023
With those factors taken into consideration, you are well on your way to choosing the suitable fishing neck gaiter for all your outdoor needs. Here are some of the best neck gaiters on the market that will certainly give you the protection, comfort, and style that you need! Let's start from the more affordable ones up to the premium kinds:
Notice: We take part in affiliate programs such as the amazon associates program. If you click on one of the links in the text and end up purchasing a product we earn a small commission at no extra cost for you. We only recommend products we are convinced of. Thanks for supporting our business. All images courtesy of amazon.
Made with 90% polyester and 10% spandex, the HUK Men's Neck Gaiter provides excellent comfort with its premier fitted gaiter that's designed to combat the sun's harmful rays. It features sun-blocking +30 UPF that is sure to protect your skin from both UVA and UVB rays.
The gaiter's materials provide excellent moisture transport and protection, as its fibers contain hydrophobic features that transport sweat to drier areas away from your skin. If you are looking for a mask with a more premium feel all while sticking with your budget, then the HUK Men's Neck Gaiter one's good for you to go.
Definitely one of the most affordable ones out there, this Bassdash Neck Gaiter offers UPF 50+ protection alongside its versatility suitable for every angler out there. It's made of 90% polyester and 10% spandex and can be worn by individuals even with sensitive skin.
The fabric is breathable, all while providing your neck, ear, and nose adequate protection from the sun. The Bassdash Neck Gaiter is also windproof and does not allow the passage of cold air easily, and can be worn in various styles other than as a neck gaiter. It's guaranteed to keep you cool on warmer days and warm on cooler days. 
The Bassdash Neck Gaiter also features flatlock seams for maximum comfort, with a 4-way stretch fabric that gives you a snug and comfortable fit. It is also infused with dye sublimated printing within its individual fibers, so the color and design are long-lasting.
The Fishoholic Fishing Face Mask one also belongs to some of the best options out there when you are on a budget. It does not disappoint with its UPF 50+ UV sun protection and the quick-dry breathable fabric it is manufactured with.
The Fishoholic Fishing Face Mask does a good job of staying in place even when you wear it all day, whether you are kayaking, fishing, canoeing, hiking, and all other outdoor activities you may use it in.
Also on the more affordable side, this Montana Fly Company Sun Gaiter provides one of the most comfortable and softest feels to its wearer. It's made with soft polyester fabric that feels like brushed cotton material. 
The gaiter also has excellent moisture-wicking properties that will guarantee you a comfortable adventure even on longer trips. It also ensures adequate protection against harmful UV rays. It's already a steal for its price!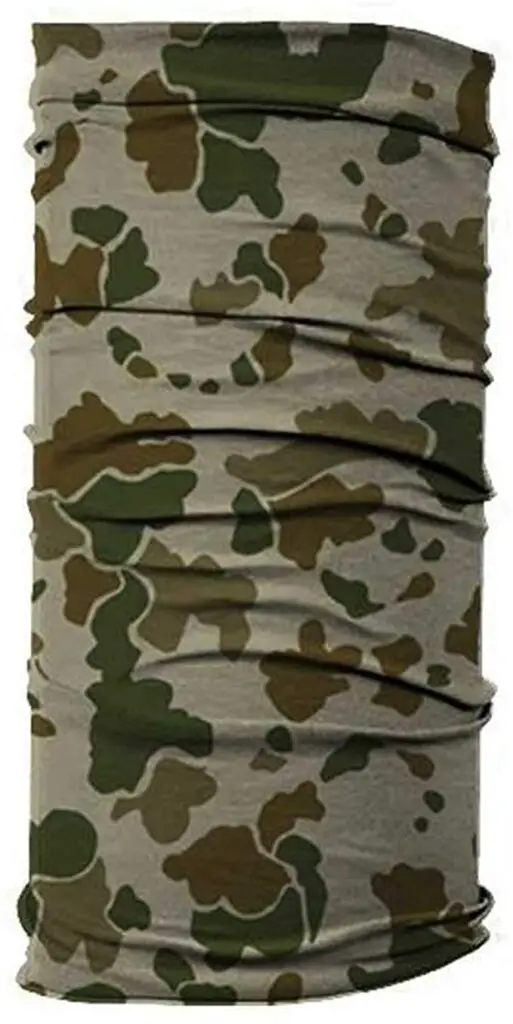 This one's made of recycled plastic bottles, if you're looking for a more environmentally friendly product. About eight bottles make up each of the Rep Your Water Fish Masks, but they still offer maximum protection and comfortability as it's still 100% spandex. 
It also provides adequate protection against harmful sun rays, however, it's only suitable for hand washing and air drying.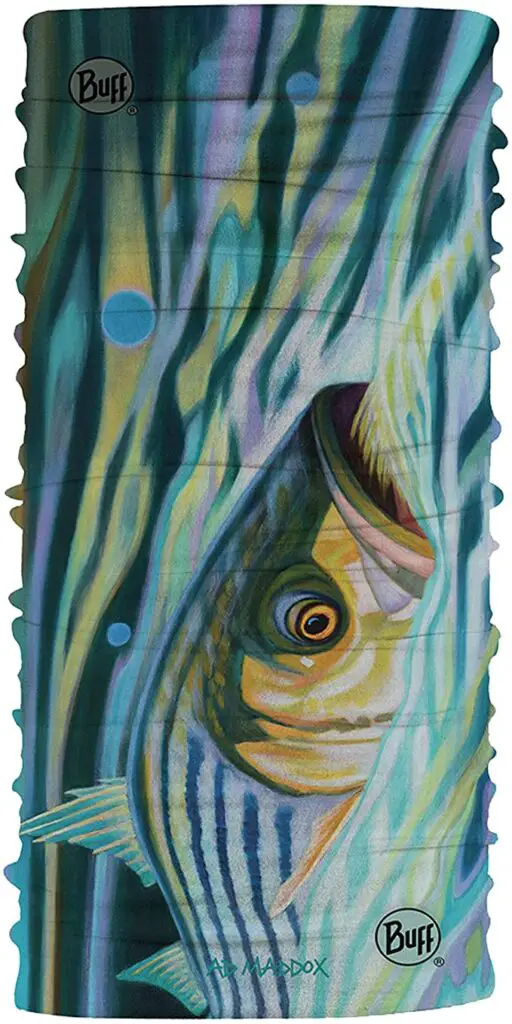 Also one of your best bets if you're leaning towards eco-friendliness, this Buff Mens Coolnet is made with 95% recycled materials. It's featured with performance microfiber and a 4-way 100% seamless fabric that ensures a comfortable and secure fit. 
The Buff Mens Coolnet also features UPF 50+ sun protection and has an HeiQ cooling technology that will keep you refreshed even on the hottest days. It also has a Polygiene odor control that can guarantee you a clean and cozy angling experience.
This Columbia Freezer Zero II Neck Gaiter is made with 89% Polyester and 11% Elastane material that's sure to provide you adequate UPF 50 sun protection. It features a blue ring that helps cool down the temperature of the material when it comes to contact with your sweat. 
Its Omni-Shade features help block harmful UVA and UVB rays and prevent long-term damage to the skin, most especially sunburn. Its tight and secured weave construction ensures maximum protection against the full spectrum of harmful UV rays. 
The Columbia Freezer Zero II Neck Gaiter is also breathable and can be worn comfortably in all weather conditions. It is also made with moisture-wicking material that will keep you dry and neat most of the time.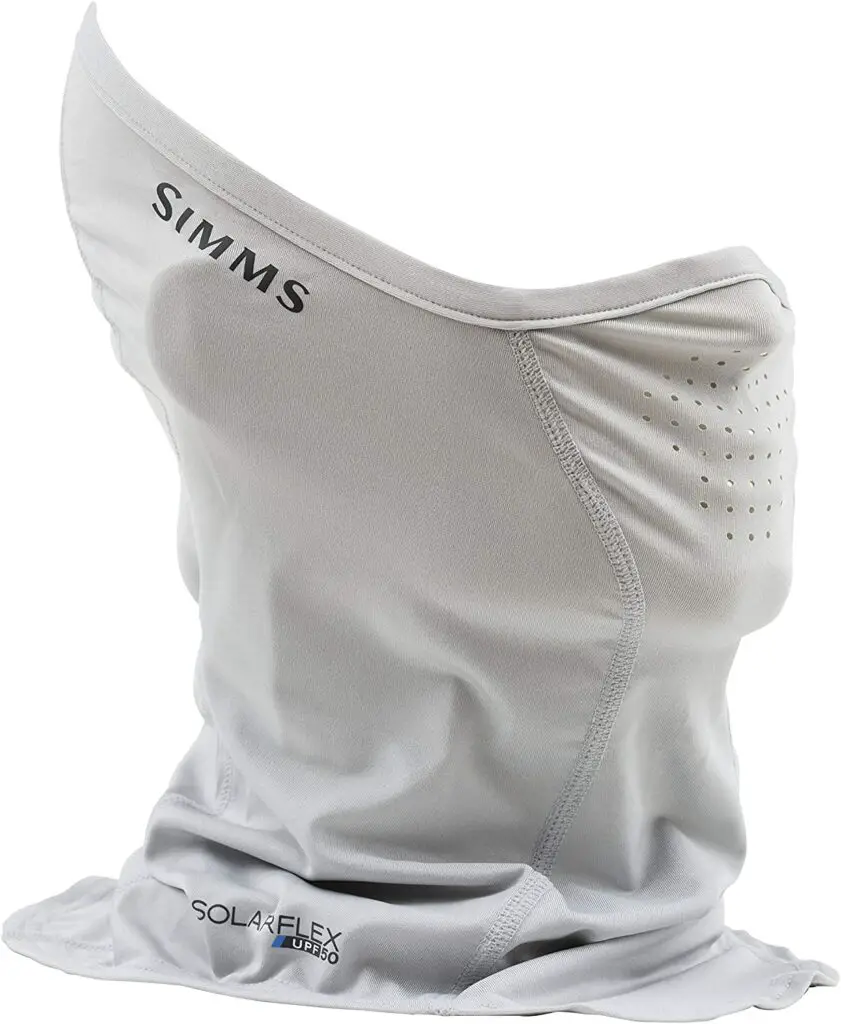 The Simms UPF 50+ SunGaiter provides maximum UPF 50+ sun protection that guarantees you an enjoyable time out into the water without worrying about harmful rays infiltrating your skin. It only allows about 1/50th of UV rays to pass through, drastically reducing your exposure to the sun.
The Simms UPF 50+ SunGaiter designed with laser-cut holes for maximum breathability, as well as help eliminate the fogging from your glasses all while keeping your breath cool with the fresh airflow it takes in. The mask is also infused with quick-dry features so crashing waves would be a worry no more. 
The Simms Gore Tex Fishing Neck Gaiter belongs to the pricier category, but it's worth every penny. It's featured with a polyester and spandex back panel that ensures a comfortable and stretchy fit. 
The Simms Gore Tex Fishing Neck Gaiter is also made with laser cut holes that allow excellent breathability and a sleek coverage for the face and next. It's ideal to use in all weather conditions, even in harsh winds and extreme cold. It also features moisture-wicking abilities that guarantee you a hassle-free performance while wearing it.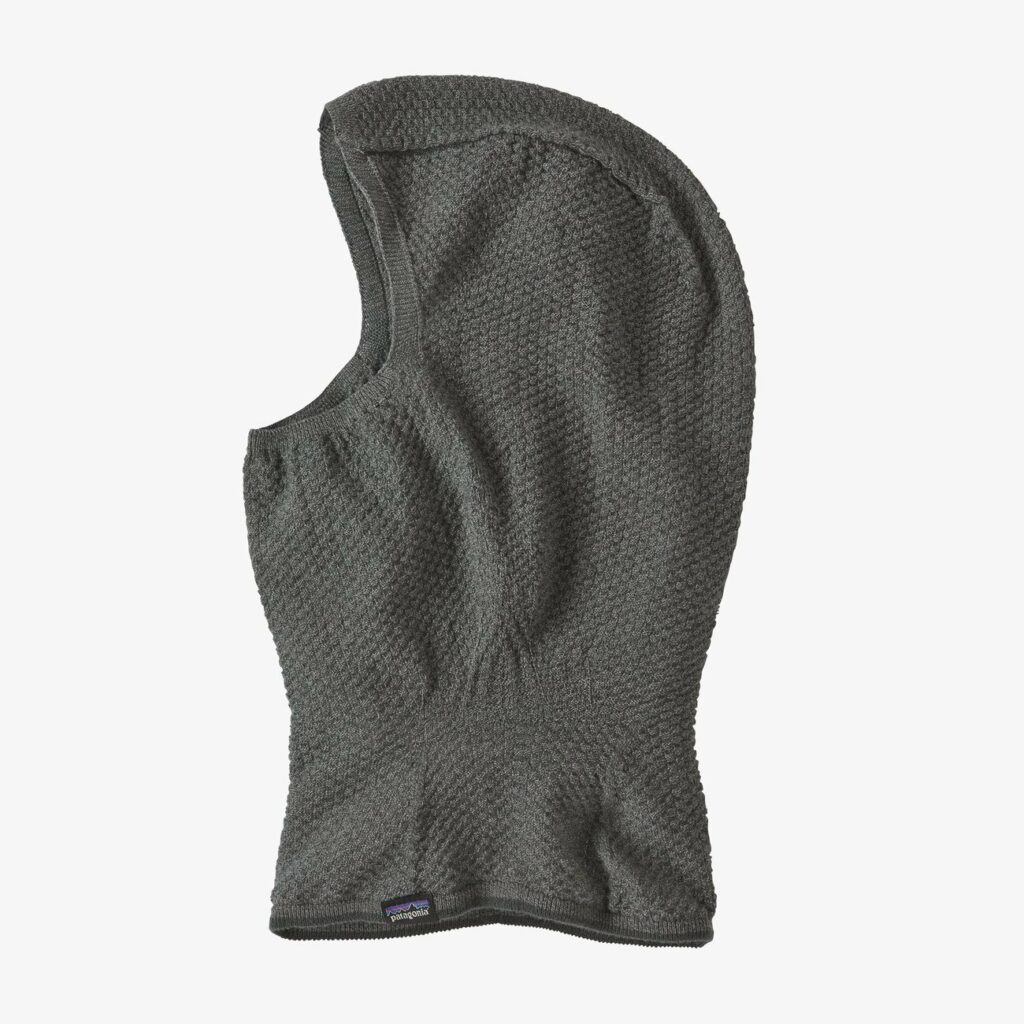 Made with the excellent combination of RWS-certified merino wool and polyester, this Patagonia Capilene Air Balaclava features excellent warmth, durability, and quick-dry abilities that will help you have the best outdoor experience in all weather conditions. It's made with a seamless 3D construction that reduces chafe points.
Most of this brand's fabrics are made with recycled materials, you do not need to worry about harming the environment at this price. It also provides maximum coverage and protection from harmful UV rays. All in all, this neck gaiter is truly one of the best in the market today.
The Takeaway on the Best Fishing Mask
Along with sunglasses, a neck gaiter is your best weapon against the changing conditions and harmful sun exposure you get all while exploring the great outdoors. Whether you are an occasional angler or a more serious and adventurous one, choosing the best neck gaiter to accommodate your needs is an essential part of this activity.
Even when you are in the middle of a long hike or trolling out in the sea, protecting yourself from certain factors that could harm your eyes, body, and skin, should be the number one priority. Now, with these neck gaiters laid out for you, which one do you think would be best for your journeys?
Notice: We take part in affiliate programs such as the amazon associates program. If you click on one of the links in the text and end up purchasing a product we earn a small commission at no extra cost for you. We only recommend products we are convinced of. Thanks for supporting our business. All images courtesy of amazon.